WWE: Paul Heyman and the 9 Greatest Managers of All Time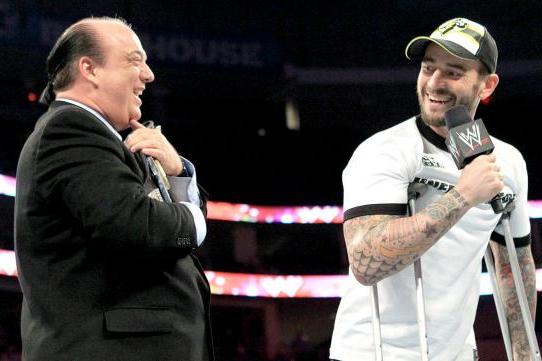 courtesy of wwe.com
A good manager can make all the difference in helping a wrestling star get over with the crowd. Until recently, managing was a lost art in WWE.
Then came Paul Heyman. Heyman, a long-time manager, announcer and behind-the-scenes contributor in the wrestling business, has recently re-appeared in WWE. Without wrestling in a single match, Heyman has been one of the more impactful characters on WWE TV this year.
Heyman has played mouthpiece for Brock Lesnar and CM Punk. He's helped guide each man to main events at PPVs and has solidified Punk's heel turn in a way that the current WWE Champion couldn't have achieved on his own.
This is nothing new for Heyman. Over the course of his career, he's managed such high-profile acts as Stunning Steve Austin (later to become Stone Cold), Rick Rude, Arn Anderson, Bobby Eaton, Jimmy Snuka, Sabu, Kurt Angle, Big Show, Rob Van Dam and Tommy Dreamer among others.
As the owner/mouthpiece of ECW, Heyman started a hardcore revolution in wrestling that forced changes in both WWE and WCW.
The history of the manager in professional wrestling is long and meaningful. With Heyman back on the scene, maybe the art is on its way back.
Here's a list of the nine best managers in WWE history.
Begin Slideshow

»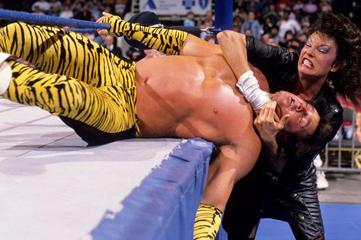 courtesy of wwe.com
"Sensational" Sherri Martel was a ground breaker. Martel, inducted into WWE Hall of Fame in 2006, was one of the first women to manage main-event level heels.
Over the course of her career, she was paired with huge names. Martel managed Ric Flair, Randy Savage, "The Million Dollar Man" Ted DiBiase and Shawn Michaels. All but DiBiase wore championship gold with Martel as their manager.
Martel was also an accomplished wrestler, which allowed her to take bumps from men, something that hadn't been seen in pro wrestling prior to her arrival.
Martel was instrumental in the careers of a lot of main-event talent, but was probably most famous for making Michaels into "The Heartbreak Kid." For her pioneering spirit and groundbreaking influence, Martel is No. 10 on my list.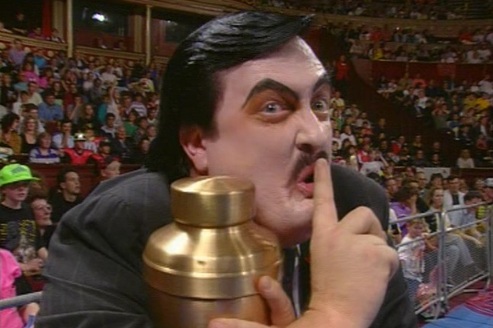 courtesy of wwe.com
Bill Moody was a manager for a long time before he became Paul Bearer. He spent many years in smaller promotions in Texas and Florida working under the name Percy Pringle.
It was as Pringle that he managed Rick Rude, the Ultimate Warrior, and a young fellow named Steve Anderson who later became Stone Cold Steve Austin.
Then came WWF and The Phenom. Pringle became Paul Bearer and aligned himself with The Undertaker. With his exaggerated facial expressions and high-pitched voice, Bearer was a perfect foil for the cartoonish Dead Man.
Bearer was the voice of the Undertaker for most of the '90s, and also helped establish Kane and Mankind as WWE legends. For his contributions that continue to this day, Bearer comes in at No. 9.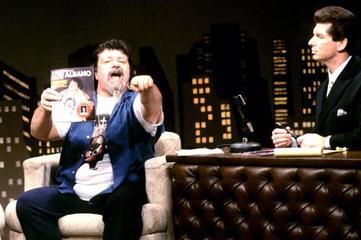 courtesy of wwe.com
Captain Lou Albano was the biggest heel in the WWWF in the 1970s. His clients constantly badgered babyfaces and cheated their way to victory.
In the '80s, Albano re-invented himself as a babyface, aligned with Cyndi Lauper, and became a big part of WWF's "Rock and Wrestling Connection."
Albano was bigger than life. His gravelly voice and boisterous personality helped make an entire generation of stars. Albano took roughly a dozen tag teams to the championship (including the British Bulldogs, The Headbangers and the US Express), and was the manager for Ivan Koloff when the Russian was WWF Champion.
Inducted into the WWE HOF in 1996, Albano also worked with notables like Bobby Duncum, Don Muraco, Dick Murdoch, Adrian Adonis, Greg Valentine, Pat Patterson, Jimmy Snuka, George "The Animal" Steele and Andre the Giant.
Chances are, if a team was in the WWF tag title picture in the 70s and 80s, or if a wrestler needed to get over as a monster heel, Albano was involved.
For his startling list of championship talents, Lou Albano makes it to No. 8 on my list.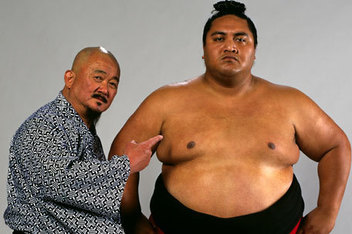 courtesy of wwe.com
Mr. Fuji was placed in the WWE Hall Of Fame in 2007. During his run with the company, Fuji was a heel wrestler of some renown. His "Far East" style and sinister appearance made him a perfect bad guy in the black-and-white world of the WWF.
However, Fuji made his biggest impact as a manager. At various times, Fuji was the front man for George "The Animal" Steele, Don Muraco, Jim Niedhart, Killer Khan and the Berzerker.
He also managed some outstanding tag teams, including Powers of Pain, Orient Express and Demolition.
Fuji's greatest fame came in the early 90s, when he managed Yokozuna to the WWF title. Fuji spurred the behemoth to victories over Hulk Hogan and Bret Hart during his brief title run, and wasn't above hitting an opponent in the eyes with his nefarious salt in order to ensure victory for Yokozuna.
For his long run as a top heel, Fuji is No. 7 on the list.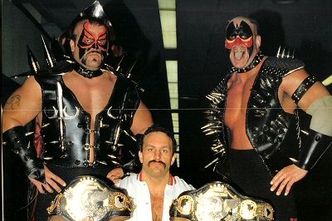 courtesy of wwe.com
Paul Ellering was elected to the WWE Hall of Fame in 2011. He might be the only manager in the HOF who really only had one significant client during his professional career.
Ellering was the manager for the Road Warriors/Legion of Doom for almost 15 years. In fact, he was the tag team's actual manager, not just their storyline aide.
For most of LOD's legendary WWF run, Ellering was almost as much of a draw as his clients. He wasn't the typical skinny, noisy slight frontman. Ellering as nearly as big and threatening as his tag team. At one time, he held the world record for the dead lift. He also had wrestling cred of his own, having competed in the AWA and Memphis before becoming primarily a manager.
For being nearly as much of a threat as his infamous clients, Paul Ellering is No. 6 on the list.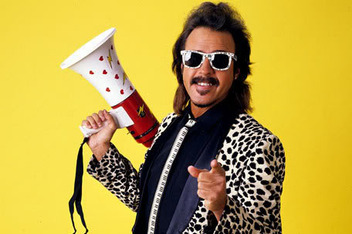 courtesy of wwe.com
Jimmy Hart was the prototypical manager of the 80s in the WWF. Who could forget him alongside Hulk Hogan, screaming into his megaphone?
What a lot of people don't know about Hart is that he was around for a long time before coming to the WWF. Hart was the chief rival for Jerry Lawler in Memphis. He also worked with Austin Idol, Randy Savage, Rick Rude, Eddie Gilbert, Lanny Poffo, King Kong Bundy, Brutus Beefcake, The Giant (who later became Big Show), Lex Luger and Ric Flair.
Hart, who was inducted into the WWE Hall of Fame in 2005, had a hand in most of the hottest acts and hottest feuds in the WWF through much of the '80s and early '90s. His loud clothes, constant stream of chatter and ever-present megaphone made him a fixture on television almost every week.
Hart may be most famous for managing comedian Andy Kaufman in his match against Jerry Lawler in 1982.
For having a hand in just about every hot angle of the '80s, Jimmy Hart is No. 5 on the list.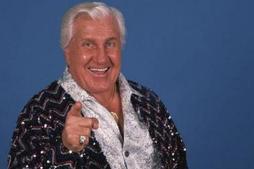 courtesy of wwe.com
"Classy" Freddie Blassie was elected into the WWE Hall of Fame in 1994. Blassie, with his rough voice, made "pencil-necked geek" a household phrase in the 1970s and '80s. He was the man who first introduced the world to Terry Bollea (Hulk Hogan) and managed a score of other big-name talent.
Blassie, who was an accomplished wrestler himself in the '50s and '60's, was known as the "fashion plate of wrestling," and his gaudy costumes and ever-present cane made him a noticeable figure.
Blassie was best known for managing foreign heels and grapplers who'd just turned heel. Over the years, he worked with Adrian Adonis, Dick Murdoch, Hulk Hogan, Iron Sheik, Blackjack Mulligan, Jesse Ventura, King Kong Bundy, Ray Stevens, Peter Maivia (grandfather of The Rock), Killer Khan and Mr. Fuji.
Blassie was most famous for his work with Hogan, and for being the manager of The Iron Sheik when Sheik ended Bob Backlund's nearly six-year title run in 1983.
For being the king of the foreign heel and bringing the world Hulkamania, Blassie is No. 4.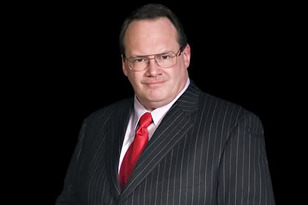 courtesy of wwe.com
Jim Cornette has done a little bit of everything in his long and storied wrestling career. He's been a manager, announcer, commissioner, and owner of several promotions. He's one of the best promo guys in the history of professional wrestling, and plays a good authority figure on television.
Cornette introduced the wrestling world to The Midnight Express (originally Dennis Condrey and Bobby Eaton, later Eaton and Stan Lane), He also helped to establish the Dynamic Dudes and the Rock and Roll Express, as well as the Briscoe Brothers. While all of these tag teams were made up of accomplished wrestlers, it was the tennis racket-wielding Cornette that really got them over.
Cornette's ringside activities and his ability on the microphone made him one of the best heel managers of all time. Fans were entertained by Cornette, and anxious to see him get what was coming to him.
In addition to his famous tag teams, Cornette also worked with Big Bubba Rogers, The British Bulldog, Dutch Mantell, Hercules Hernandez, Owen Hart, Johnny Ace, Mark Henry, Vader and Yokozuna.
For being one of the best talkers in wrestling history, and using the mic to get his clients over, Jim Cornette is my No. 3 manager of all time.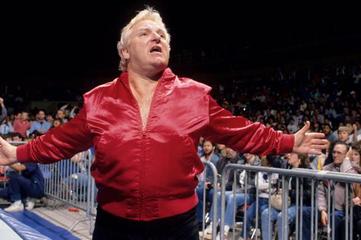 courtesy of wwe.com
Bobby "The Brain" Heenan is simply the greatest pro wrestling manager of all time.
Heenan was the man everyone loved to hate. He worked with some of the biggest names in the business, including Andre the Giant, Arn Anderson, The Barbarian, Nick Bockwinkel, Baron Von Raschke, Big John Studd, Superstar Billy Graham, Jesse Ventura, King Kong Bundy, Ric Flair, Ray Stevens, Paul Orndorff, Pat Patterson, Nikolai Volkoff, Ernie Ladd, Haku and Harley Race, among others. Though Heenan's clients were huge stars, they never overshadowed 'The Brain."
Heenan had the unique ability to use his with to make audiences laugh while also making them want to kill him. Heenan was a former wrestler, and could take a bump as well as any manager in history. His announcing skills are legendary, and even today, he remains a legendary figure in wrestling circles.
Heenan was most famous for bringing a series of challengers against Hulk Hogan in the WWF in the 80s. He managed King Kong Bundy and Andre the Giant in WrestleMania title matches against the Hulkster. The match between Hogan and Andre at WrestleMania III is widely considered to be the match that put WWF on the mainstream map forever.
He was also instrumental in Nick Bockwinkel's dominant AWA title runs of 70s and 80s, helping Bockwinkel hold the title for nearly seven years between 1975 and 1984.
For being as big a star as his wrestlers and still not stealing the show, Heenan is my No. 1 manager of all time.

Did I skip someone on the list? Put someone in the wrong spot? Let me know in the comments section below.