5 Under-the-Radar NBA Prospects Who Could Be the Next Jeremy Lin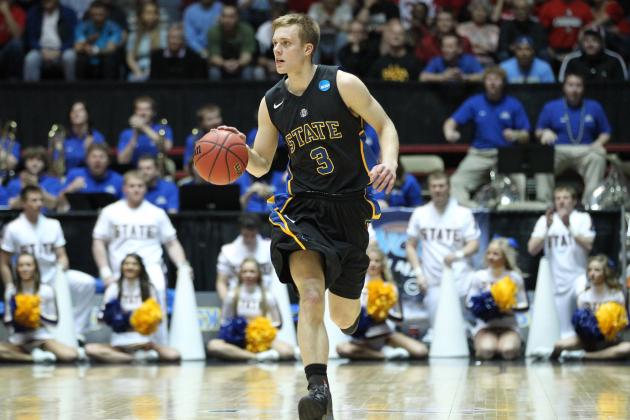 Nelson Chenault-USA TODAY Sports

The next Jeremy Lin is out there; someone just has to find him.
Let's go through some of the mid-major schools as opposed to looking in the power conferences (with one exception). Part of what makes Jeremy Lin's story so fascinating is that he went to Harvard and not Kentucky.
Prospects like Lin are tough to identify because of the weaker competition they face on a nightly basis. Knowing when to take a good performance seriously and when to ignore it becomes a challenge for evaluators looking to find the next hidden gem.
Here are five under-the-radar guys to look out for.
Begin Slideshow

»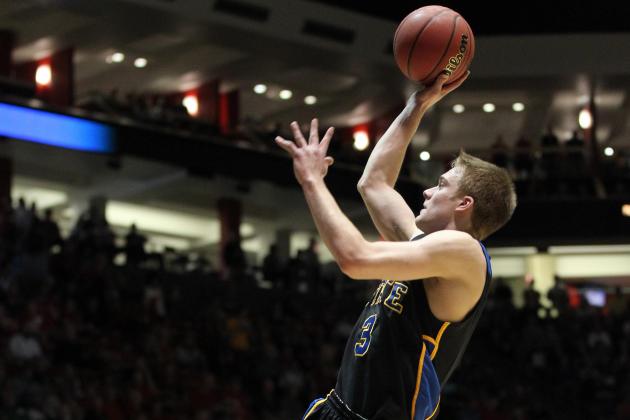 Nelson Chenault-USA TODAY Sports

Nate Wolters is the first name that comes to mind when thinking about prospects with the potential to be the next Jeremy Lin.
Wolters plays at South Dakota State, not exactly the center of the basketball universe.
He's incredible to watch. Wolters dazzles with the ball thanks to the ability to shake east, west, north and south in true joystick fashion. Defenders typically suffer from motion sickness when trying to stay in front of him, as Wolters' dribble creativity is the engine that powers his offense.
Because he fails the eye test, like Lin, it's always amusing to see him break down the defense and take over a game. Wolters would become a fan favorite in whatever city he ends up in.
He just racked up 28 points and seven assists in an excellent win over a New Mexico team that recently knocked off No. 8 Cincinnati.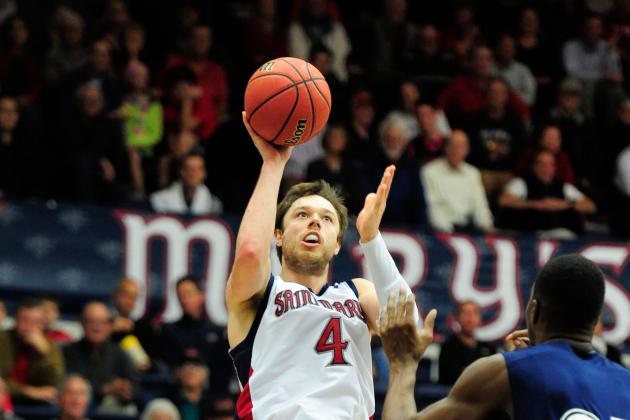 USA TODAY Sports

Matthew Dellavedova is an Australian native, but he's made his name at Saint Mary's.
He's gotten better and better in his four-year career, raising his scoring average in every season from his freshman to senior year.
Dellavedova is a game manager, appropriately balancing scoring and facilitating. He's got excellent size and an elite basketball IQ, which helps make up for his physical limitations as an athlete. Dellavedova is one of those guys you trust with the basketball during critical offensive possessions.
He's currently averaging 18 points and 6.4 assists per game and has put himself on the NBA radar despite lacking the typical quickness and athleticism of your average pro point guard.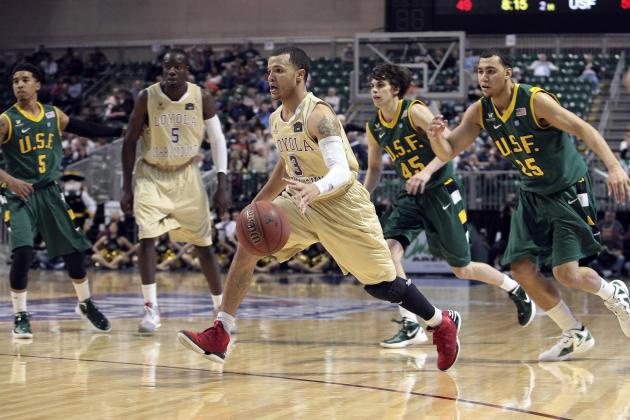 Kelley L Cox-USA TODAY Sports

Anthony Ireland is unlikely to hear his name called at either the 2013 draft or the 2014 draft, which makes him a candidate to become the next Jeremy Lin.
Ireland plays at Loyola Marymount, an unknown school to your average basketball fan.
He's only listed a 5'10'', but after averaging 16.1 points as a sophomore, he's up to 21.3 points per game as a junior. Ireland has a strong frame for a little guy, and if he were a few inches taller, there's a better chance you'd know his name.
This season he's raised his three-point percentage from 33.8 percent to 44.2 percent, and he's taking 3.7 more shots per game.
Ireland is the type of guy that will get training-camp invites with the possibility of catching on and sticking somewhere if he turns enough heads.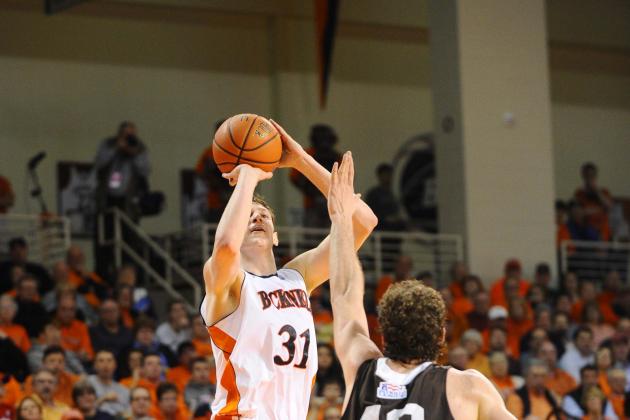 James Lang-USA TODAY Sports

You wouldn't peg Mike Muscala as an NBA player when you see Bucknell splashed across the front of his jersey.
He's averaging 19.4 points and 10.6 rebounds, though, flashing big-league tools as an inside-outside big man.
Muscala doesn't have Jeremy Lin's flash, but his purpose on the floor is evident despite not being viewed as a no-brainer NBA prospect.
Considering he's not a first-round guy, whether he gets chosen in the second round is irrelevant. Undrafted players get training-camp invites all the time, which is how Jeremy Lin got his first shot at the NBA.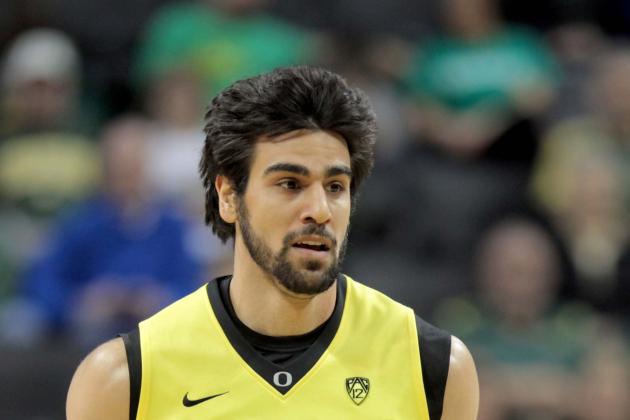 USA TODAY Sports

Arsalan Kazemi is Iranian and has played the past three years at Rice where he averaged a double-double as a sophomore and junior.
Now at Oregon, he's looking to prove NBA scouts that he's worthy of a roster spot.
Kazemi is an excellent rebounder, using his length and athleticism to control the glass and beat out bigger and stronger forwards for loose balls. His motor and activity level stand out the most, which will go over well with fans and allow scouts to ignore some of his deficiencies in terms of talent.
If he makes it, Kazemi would join Hamed Haddadi as the only Iranian players in the NBA.