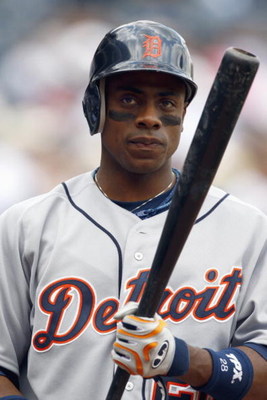 Each year, the AL Central has a new king. It could be the hardest division to predict in baseball. Maybe the Tigers will live up to last season's expectations that fell short, or maybe the White Sox will win back-to-back division titles. Whoever it may be, the race for the AL Central is always close, and makes for a good September.
First Place: Minnesota Twins (93-69)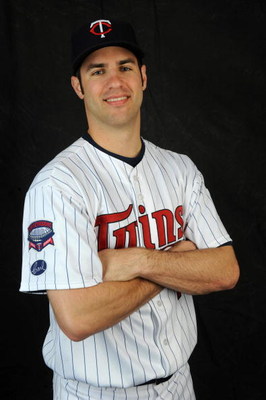 Falling just short of the division title last year, the Minnesota Twins will win its fifth division crown since 2001. If Francisco Liriano can pitch the way he did pre-Tommy John, and Scott Baker has a year similar to his 2008 campaign, the Twins pitching could be one of the best dark horse rotations in the AL.
Minnesota's bats should be spicy all year too, with former MVP, Justin Morneau, Joe Mauer, and Delmon Young. I believe that Young is going to keep getting better each year, and the trade for him will be viewed as a good one.
Speaking of trades, trading Johan Santana is continuing to look like a good move for the future of the Twins. Most of the prospects that Minnesota received are now in the bigs, and ready to make an impact. Phil Humber and Kevin Mulvey were the two starting pitchers acquired in the trade, and they could get some starts this year.
Second Place: Cleveland Indians (90-72)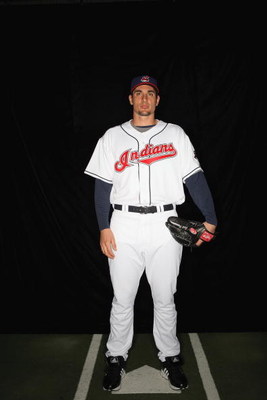 An enhanced pitching staff will make the Indians a competitor this year. Carl Pavano didn't exactly have a picture book tenure in the Big Apple, and Kerry Wood is looking to get back on his feet as well. Not to mention, Cliff Lee came completely out of nowhere last year, and I expect another pretty good year from Lee.
Every year Grady Sizemore gets better, and this could be the season where he becomes an MVP. He's already won two Gold Gloves and is a three-time all-star. And skipper Eric Wedge should be able to bounce back from a poor 2008 season. He was awarded AL Manager of the Year back in '07, and I consider him to be one of the better managers in MLB.
Third Place: Detroit Tigers (88-74)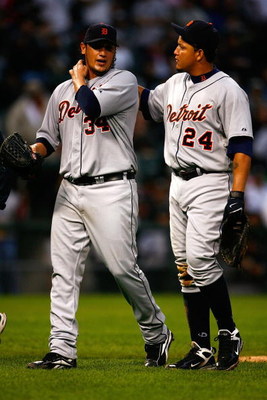 I think the Detroit Tigers would be a tough team to pick to win the AL Central. After picking them to win the World Series last season, they disappointed me, and basically everyone. The acquisitions of Edgar Renteria, Miguel Cabrera, and Dontrelle Willis were supposed to add to an already stacked Tigers lineup.
Things didn't shake down the way Detroit imagined, and they finished 74-88. I'd like to think that this talented team can get somewhat close to their 2006 AL champion form, but it's just tough to tell.
The Tigers offense has the potential to be one of the best in the AL, but it's pitching that worries me. Willis spent most of the 2008 season in the minors or on the disabled list. Closer Joel Zumaya always seems to suffer bizarre injuries, but when healthy, he helps the Tigers close out quite a few ball games.
The fate of the Tigers will ultimately depend on if the team stays healthy, and if the pitching staff can produce.
Fourth Place: Chicago White Sox (85-77)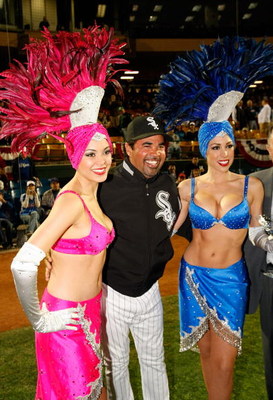 Ozzie Guillen's White Sox surprised me last year by winning the AL Central. Carlos Quentin broke through, as did pitcher Gavin Floyd. I expect another pretty good year from Quentin, who ended up finishing fifth in AL MVP voting. And while I think the Sox will be a really solid team this year, they may have to settle for the wildcard.
Chicago traded Javier Vazquez to the Braves this offseason, which may hurt them more than they expect. Jose Contreras has been pretty inconsistent of late, making the White Sox rotation look a bit weak. And who knows how the Nick Swisher-Wilson Betemit trade will pan out. No dice for Chi-Town in the Central this year.
Fifth Place: Kansas City Royals (78-84)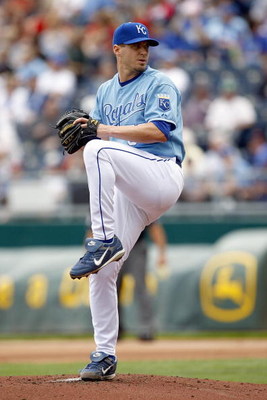 Last year was a turning point for the Royals, as they won 75 games and finished fourth in the Central. I think we're going to see more progress in KC this year, but they won't legitimately compete for the division title.
Similar to Tampa Bay, the Royals have a pretty built team, meaning that a good majority of their players have come from the draft. It could take a while before this talent truly starts paying off like it did for the Rays, but manager Trey Hillman seems to have his Royals on the right track.
I love the way that Joakim Soria pitched last season, and it looks like he's going to be a building block in this new Royals team. Tony Pena Jr. is getting better as well. Give it time Royals fans, you're team will get there before you know it.
Keep Reading