20 Athlete Crushes from Your Childhood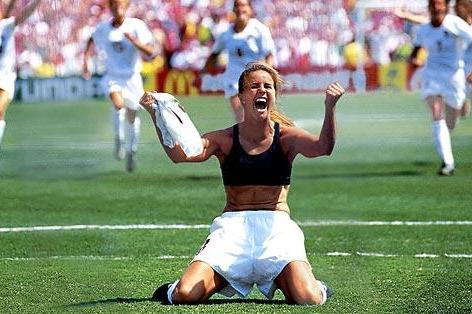 Image via now.msn.com
Growing up, we're pretty positive you had posters of your favorite athletes stuck on your wall with that adhesive putty stuff.
Like most sports fans, Michael Jordan, Barry Sanders and Ken Griffey Jr. were probably blanketed all over your wall, making people wonder if they were pictures or actually the wallpaper you had.
Much like our love for our sports stars, we all fell into some pretty insane crushes along the way for some female ones as well.
And though it was rare to catch yourself watching a full women's soccer match or LPGA tourney, there's no doubt you filled Google searches with some of these lovely ladies who could just so happen destroy you at anything athletic.
Begin Slideshow

»
Image via sportsblog.bethubb.com
It's actually a little unfortunate that Lokelani didn't participate in a more mainstream sport—otherwise she'd be plastered all over the place!
She takes a hit on our list because not too many people really knew about the Hawaiian-born triathlete.
One look at that body, though, and it's easy to see why the ones who knew about her kept her all to themselves.
Image via ourtwobits.com
Like a fine wine, Torres has proven that she only gets better with age. That holds true for both her skills in the pool, as well as the way she looks.
As a swimmer who's known for her 12 total Olympic medals—and for breaking her own 50-meter freestyle record 26 years after she first set the American record at 15 years old—we have a hunch that Dara knows she's graced the minds of many guys throughout her career.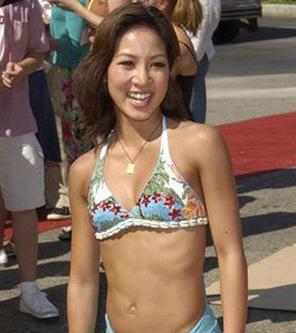 Image via wikifeet.com
Kwan was the sweetheart of figure skating.
Thanks to her winning two Olympic medals—one silver and one bronze—along with five World Championships and nine U.S. figure skating titles, she garnered attention from mags like SI for Kids and spots in commercials all over the place.
It was only natural for a kid to develop a small crush on her, right?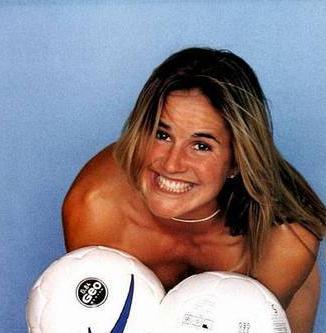 Image via campus.digication.com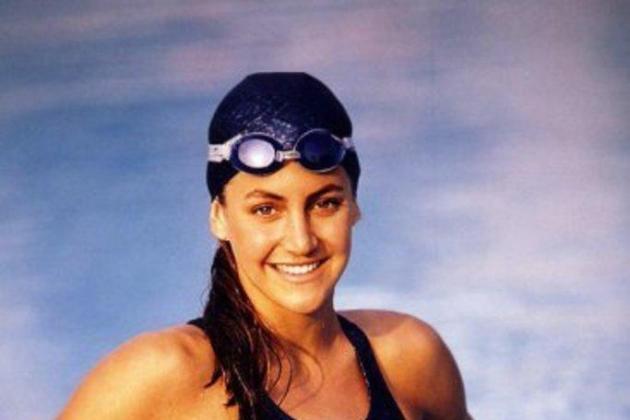 Image via poptower.com
Sure, Sanders was all over one of our favorite channels growing- up as host of Nickelodeon's TV show Figure It Out.
But we always just thought she was attractive and bubbly.
Not until our friend told us she was actually a successful Olympic swimmer back while we were in sixth grade did our small crush turn into a major one.
We're guessing you and your friends can say the same.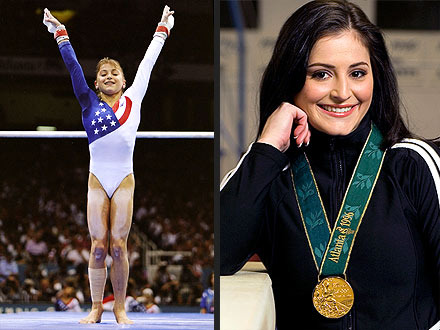 Image via people.com
Much like this past year's women's U.S. Olympic team, the '96 squad gave us some memorable moments, ending with a gold medal in the team competition.
It also gave us a pint-sized (but aren't all gymnasts?) brunette who most middle school-aged kids couldn't stop looking at.
Moceanu may not have been the first crush we ever had, but through those two weeks of the Atlanta Olympics, she was one of the biggest.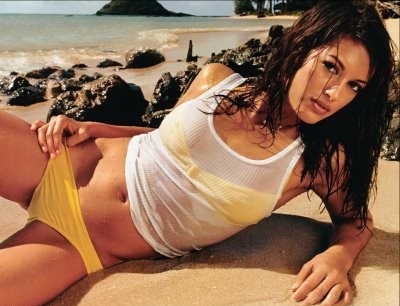 Image via examiner.com
If you ever come across a woman as sexy and cool as Malia Jones in real life, make us a promise you won't do anything to mess it up!
That's the best advice we can give you considering we had a huge crush on Jones, and actually remember writing her a letter asking for an autograph when we were like 12.
We never heard back, but it didn't make us like her any less.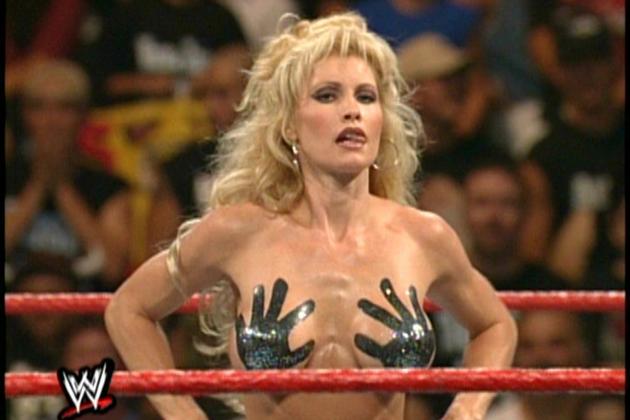 Image via quickwrestlingnews.com
Go ahead and tell us she wasn't a wrestler.
We're classifying her as an athlete for the pure reason that we want her on this list, and every middle school friend of ours had a monster crush on the former WWE Diva.
She posed for Playboy and once held the WWF (now WWE) Women's title belt. That's enough for us!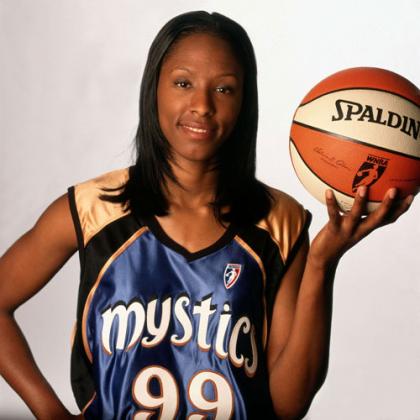 Image via blisstree.com
There was always something attractive about Holdsclaw.
Maybe it was the way she completely ruled women's college basketball while at Tennessee, or that she happened to be quite attractive while doing it.
Regardless of why guys liked her so much, there were plenty of guys we knew who always had a secret crush on the former No. 1 overall pick in the WNBA draft.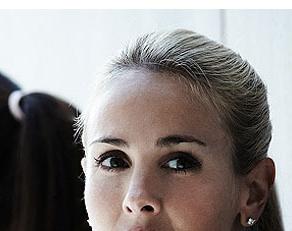 Image via heathermitts.com
We once had a crush on a girl who looked dead-on Mitts while a freshman in college.
Since we'll save her from embarrassment and not mention her name, we'll let you know it didn't end well for us.
It normally goes that way when you go after a chick who resembles a successful and attractive professional soccer player.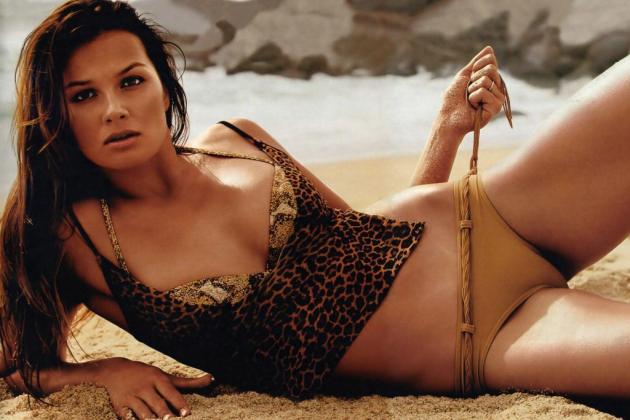 Image via impulsemagazine.net
If you're looking for a lady who isn't short on confidence or shy about showing off how hot she really is, look no further than the former swimmer from Germany who competed in the '92 Olympics.
Following a successful career in the deep end to make a name for herself and get every young boy who swam to picture her at the other end, she jumped to acting, helping her become one of the most popular women in her home country.
Now, who wouldn't love all that?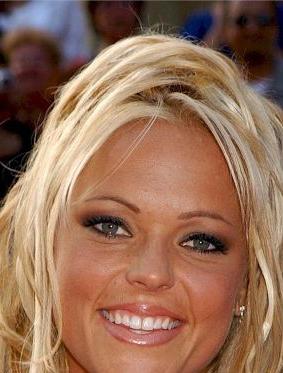 Image via blowoutcards.com
When you look as good as Finch does tossing a softball 60 to 70 mph, most guys will find you pretty attractive.
In Finch's case, most dudes find her sexy for her pitching ability and thanks to her long locks and sexy eyes.
She may not be that much older than us—just four years—but much like the freshman who had the crush on the senior in high school, Finch will never be attainable.
Still, we'll never stop chasing the unicorn.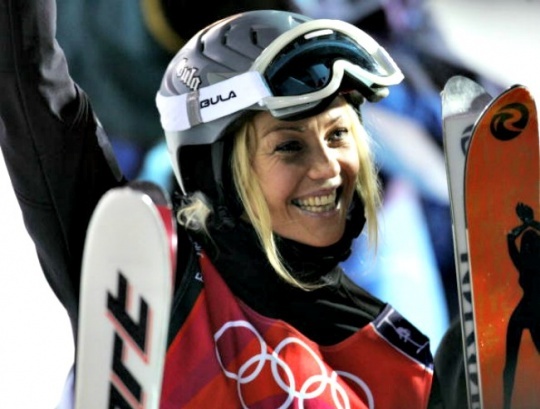 Image via indiatimes.com
When you're named the sexiest woman in your native country as Traa was back in 2002, there's clearly something you're doing right.
For guys around the globe, we didn't need some silly little poll to determine Kari's worth on the sexiness level.
As a former freestyle skier, we only hope she showed other snow bunnies a thing or two about how to stay hot during the cold winters.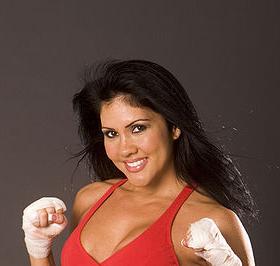 Image via afwwrestling.com
If a guy tried coming at Mia with some tacky pickup lines, they'd best be warned with whatever she serves back at them.
As a former tae kwon do champ with a career record of 47-12-2 (wins-losses-draws), earning her the nickname "The Knockout," most guys better have some serious balls before admitting how big of a crush they had on this badass.
Besides her fighting career, St. John posed for Playboy in 1999.
Yes, she knocked out every guy looking with her crazy bod.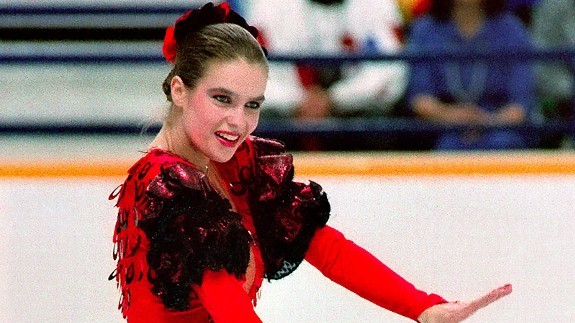 Image via espn.go.com
Though this picture might not exactly scream sexy, maybe the ones she had while posing for Playboy back in December '98 would tickle your fancy.
Unfortunately, we can't show you those pics of the two-time gold medal figure skater, but we've seen them, and we can tell you they're pretty great.
Did we mention that issue sold out for only the second time in the men's mag's history, joining the inaugural issue with Marilyn Monroe on the cover?
Yeah, Witt had some crush appeal.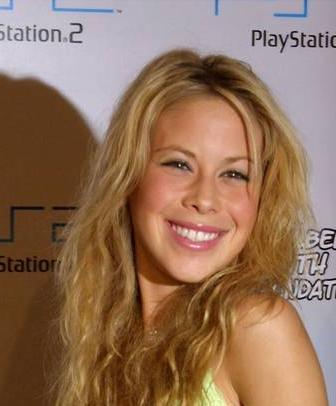 Image via celebscentral.net
It was a little weird for every teenage guy who had a crush on the former Olympian because a) she was so close to our actual age, and b) we actually found ourselves waiting for the figure skating event to start. But when we were in our teens, Tara was the "it" thing!
That whole girl-next-door look worked for her.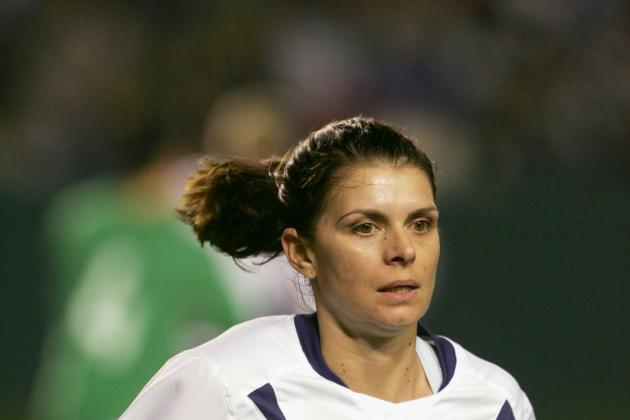 Harry How/Getty Images

She may not have dominated gossip mags all dolled-up on red carpets, but with good looks and unmatched soccer skills, every teenage boy had a crush on Hamm.
Her marriage to then-star shortstop Nomar Garciaparra grabbed sports headlines thanks to the success each had in their respective sports, and making people wonder if their babies would be the greatest athlete ever.
Only time will tell on their three kids' athletic futures, but time can't make you forget how much we all crushed on Mia.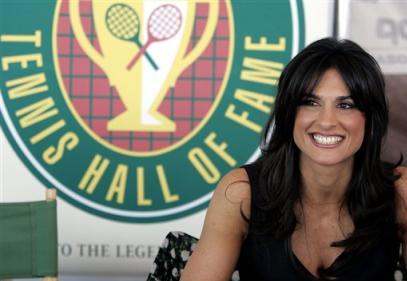 Image via rankopedia.com
Just saying her name makes you know she's sexy as all hell.
The former tennis player from Argentina mixed a deadly combination of forehand and backhands in between the lines, while melting dudes with her cinnamon skin and perfect smile away from the court.
After seeing Gabriela during her Hall of Fame induction a couple years ago, it's easy to see why she's still turning heads—and it's not because people are just trying to follow the volley.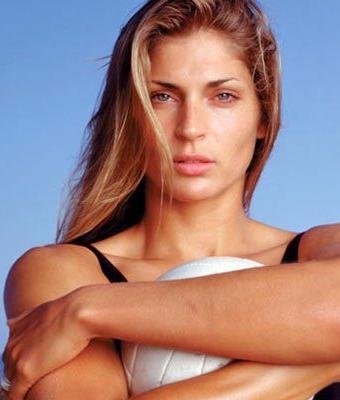 Image via hollywoodlife.com
Okay, so maybe our crush hasn't quite worn off Gabby just yet.
With her rocking a damn bikini better at 42 years old than girls we know in their mid-20s, it's pretty easy to see why we'd fill up our search history with Reece's pics.
Only downside with the former-volleyballer-turned-model? She's married to one of the coolest bros in the history of dudes, Laird Hamilton.
Props for the surfer to snag every guy's dream girl.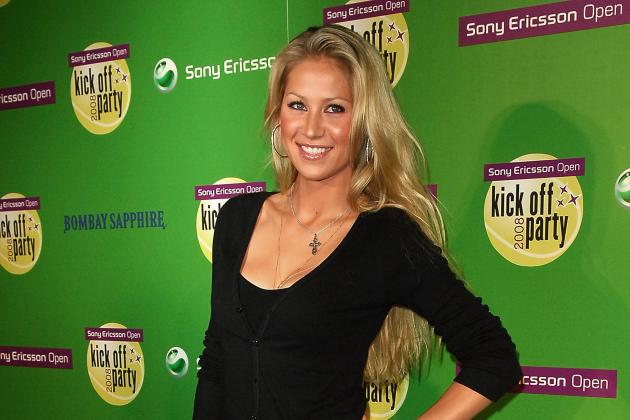 Gustavo Caballero/Getty Images

Just look at those gams she's rockin'!
Kournikova was every guy's crush growing up. Even today, she's widely known as a sex symbol, only making it harder for us to get rid of this damn attraction towards her.
She may not have won many single matches in her tennis career, but she was easily the winner in major crush titles during and after it.