New York Jets vs. Buffalo Bills: Live Score, Highlights and Analysis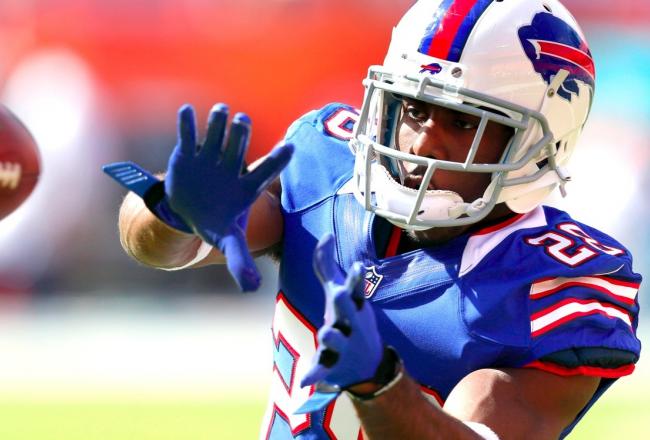 In what was perhaps the ugliest game of the afternoon, the Bills made a few more plays than the Jets to secure what could be Chan Gailey's final game as the head coach of the Bills.
Mark Sanchez was his back to his old self, missing throws and turning the ball over. C.J. Spiller made a few huge plays to give the Bills the edge in offensive production.
FINAL
Jets 9, Bills 28
If you have been following my live blogs all season, thanks for doing so! It's been fun.
Sanchez hits Cumberland over the middle, and time runs out.
Jets and the Bills both end the season at 6-10. Many changes coming for both franchises.
FINAL SCORE: Bills 28, Jets 9.
These could be the last two plays of Mark Sanchez's career as a Jet.
1:16 4th Qtr
TOUCHDOWN BILLS!
Tashard Choice goes untouched for the score. The Jets defense is clearly worn out.
Bills 28, Jets 9.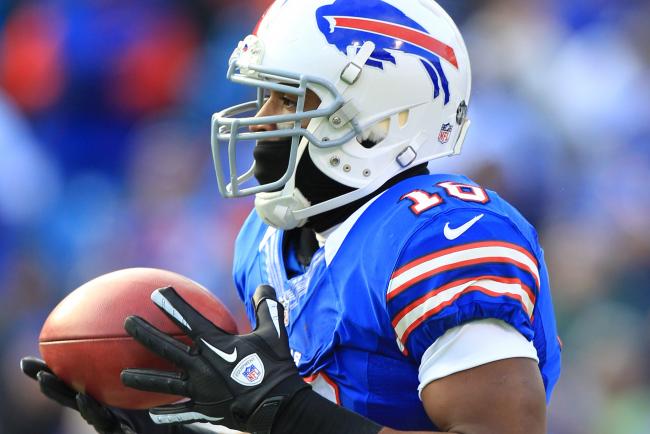 2:30 4th Qtr
Brad Smith isn't done: He takes a direct snap for the back-breaking first down. Jets have no timeouts left.
With 5 minutes left, Mark Sanchez talking to Sparano. Tim Tebow is standing at periphery of bench. Nowhere near them. #nyj

— Manish Mehta(@MMehtaNYDN) December 30, 2012
4:33 4th Qtr
Another clutch first down for Stevie Johnson. Just a few first downs away from wrapping this one up.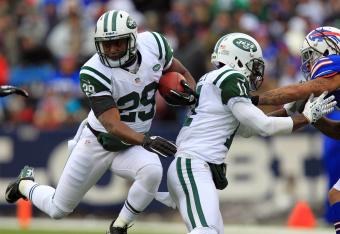 5:34 4th Qtr
The Jets are stuffed on a 4th down play, and the Bills take over near midfield. Bills now in complete control.
7:00 4th Qtr
The Bills need to be careful to to let up an easy drive here. One touchdown would change the complexion of this game entirely.
8:22 4th Qtr
Great tackle by Yeremiah Bell to save a touchdown. Barely got Spiller's legs in a diving effort, but there was no one behind him if he missed.
To the surprise of no one, Sanchez and the Jets are forced to punt. The Jets are having a tough time moving the ball without a running game to fall back on.
Wow, pass is ruled incomplete. Huge break for Sanchez and the Jets.
9:05 4th Qtr
And right on cue, Sanchez is intercepted by George Wilson. Scott was able to deflect it just in time to send the pass awry. Play is under review.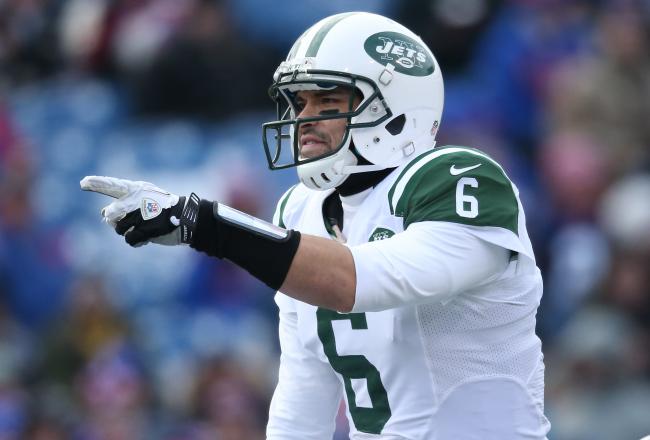 10:20 4th Qtr
Sanchez is able to hit Jeff Cumberland for a first down. Jets are going no-huddle with time dwindling to get two scores.
The best thing going for the Jets right now is that the season ends in about 10 minutes.
Clearly a dig at the Jets there. The Bills could have easily scored with Spiller.
11:24 4th Qtr
TOUCHDOWN BILLS!
The revenge of Brad Smith! Smith takes a direct snap out of the Wildcat for the score!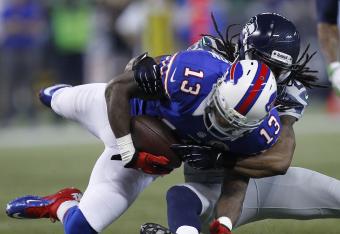 14:30 4th Qtr
Spectacular grab by Stevie Johnson over Darrin Walls for a big play into Jets territory. Walls had good coverage, but Johnson high-pointed the ball. Johnson has made a handful of fantastic catches today.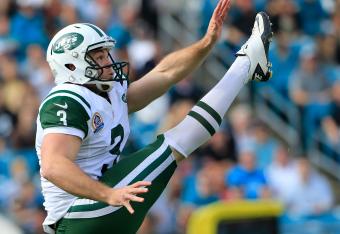 14:50 4th Qtr
Sanchez fails to connect on Braylon Edwards, but the Jets are at least able to flip field position with a monster punt from Robert Malone. MVP?
Tebow chants picking up here. It's like a bizzarro version of the end of "Rudy."

— Brian Costello (@BrianCoz) December 30, 2012
:52 3rd Qtr
Sanchez probably deserves to be benched, but Rex is terrified of Tebow coming in and possibly winning the game.
Meanwhile, Stevie Johnson makes a spectacular one-handed grab, but its short of the sticks. Lindell comes on and misses again!
What an odd series of events....
3:00 4th Qtr
Sanchez, trying to throw it deep, loses the ball in the middle of his release! Bills recover the fumble!
3:00 3rd Qtr
The Bills settle for a long field goal, but Lindell misses wide. Jets get another break.
Stevie Johnson 7 yards away from a third straight 1,000-yard season.

— Tim Graham (@ByTimGraham) December 30, 2012
This article is
What is the duplicate article?
Why is this article offensive?
Where is this article plagiarized from?
Why is this article poorly edited?