Cincinnati Bengals' Biggest Offseason Decisions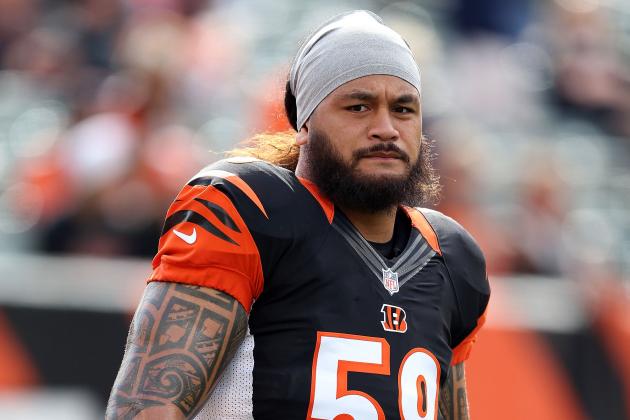 Andy Lyons/Getty Images

The Cincinnati Bengals have turned history on its head this year with back-to-back playoff berths.
Regardless of the outcome, there will be an expectation for the Bengals to take their recent success even further in 2013.
To do so, they will have to make a number of decisions.
Here's some of Marvin Lewis' biggest offseason headaches.
Begin Slideshow

»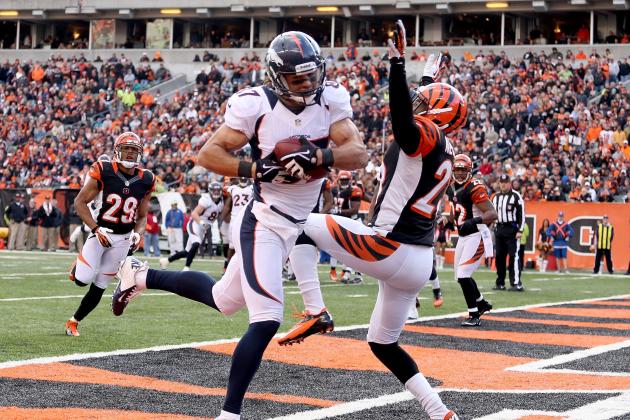 Andy Lyons/Getty Images

The Bengals put together a mostly solid draft in 2012, with one noticeable exception.
Cornerback Dre Kirkpatrick has yet to make a meaningful contribution to this team, and now that he's on IR we won't be seeing him again until August.
Cincinnati will be hoping for more success in the first round in 2013, and they could well be looking at another defensive back to join the ranks.
Terence Newman, Chris Crocker, Nate Clements and Jason Allen are not long-term solutions in the secondary, so the Bengals could look at taking a safety or even another corner in the first round.
While the secondary has taken a lot of criticism this year, there are also strong cases for other positions. Cincy need another RB and could also do with looking at DE's and LB's early.
After two pretty good draft years, the expectation is greater, and many will be looking to Marv and Mike Brown for some more magic.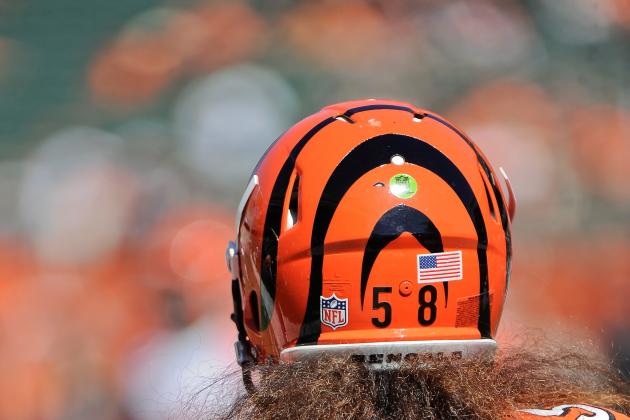 Jamie Sabau/Getty Images

Rey Maualuga has been a lightning rod for criticism in the Bengals defense. If the unit is playing badly, the fans go straight for Rey's head. Sometimes it's justified, but sometimes it's not.
Marvin Lewis has asked Maualuga to step up, and he has responded admirably in recent weeks and seems to feed off of rookie Vontaze Burfict playing alongside him.
With Maualuga set to hit free agency, Lewis has a big decision to make.
Namely, he needs to decide whether Maualuga has done enough to earn another contract or whether Burfict is the future of the position.
Both players remain at the top of the team's tackle list, and it will be interesting to see who comes out on top when Week 17 is done.
It could be argued that Maualuga will either lock up a new contract or lose one over the next two weeks.
If he can be the catalyst for some big defensive performances and ultimately (and perhaps realistically) win at least one playoff game, he could get a deal done.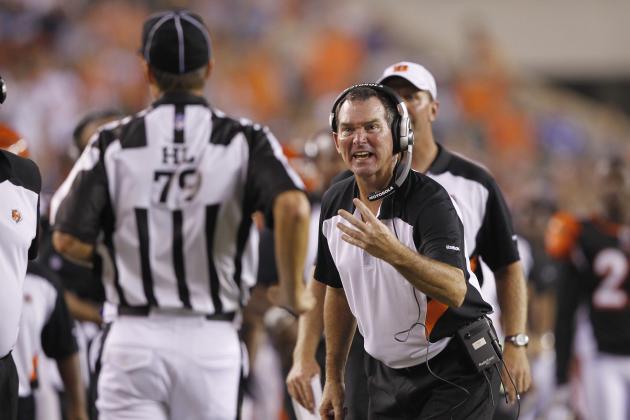 Joe Robbins/Getty Images

Mike Zimmer has put together a scary defense in his time with the Bengals.
They stuttered into the 2012 campaign but have turned it on immeasurably in the second half of the season.
They have limited opponents to only 12 points per game in their last six and have lead the NFL in yards allowed per play at 4.32. Of the AFC teams in the playoffs, the Bengals are playing the best right now.
This is great for the Bengals' playoff hopes, but it's even greater for Mike Zimmer, who will no doubt be interviewing for jobs once again in the new year.
Zimmer had interviewed for head coaching jobs last year but seemingly failed to impress in interviews with the Bucs and the Dolphins.
This year, with another solid defensive season under his belt, someone is likely to make him an offer.
It will be a real headache for Marvin Lewis. Just when the defense is beginning to blossom into something really special, he will need to think about who can emulate Zim in the next chapter.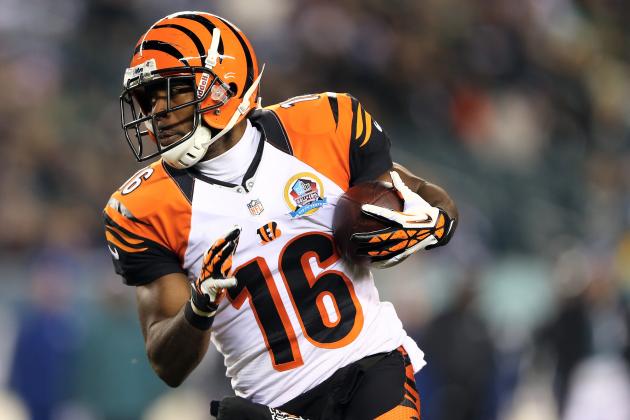 Elsa/Getty Images

The number of Bengals contracts expiring at the end of this season are vast.
Here's just a few:
Manny Lawson, Andrew Hawkins, Rey Maualuga, Robert Geathers, Kevin Huber, Nate Clements, Bernard Scott, Brandon Tate, Andre Smith, Michael Johnson, Pat Sims, Thomas Howard, Pacman Jones, the list goes on...
So who stays and who goes? It's quite a daunting situation for the Bengals.
The back-to-back playoff berths are a landmark in Bengals history, and it puts the franchise in a very delicate situation.
Lewis won't want anything to upset the balance and set this team back a few steps. But then he won't want to hoard either.
Get ready for at least a handful of 'Why did they let him go?!' moments. They're just around the corner.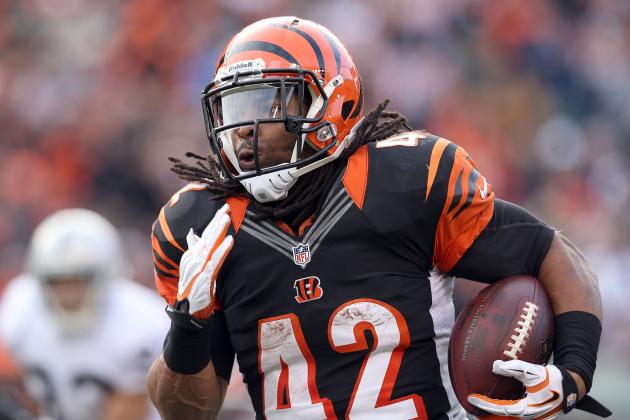 Andy Lyons/Getty Images

Whether it's justified or not, opposing defenses aren't scared of BenJarvus Green-Ellis.
He's made a handful of them pay for it with 100-plus yard games and has eclipsed 1,000 yards rushing in 2012 for only the second time in his career.
However, while the Bengals stockpile receiving weapons, their running game remains underutilised.
If Green-Ellis is going to continue to be the bell cow next year, Cincy needs to be in the market for some speed to play alongside him.
Bernard Scott may have some ball skills, but once again, it's hard to imagine him as much more than an afterthought on opponents' game plans.
If Cincinnati take an RB in the first couple of rounds (making use of their extra pick from Oakland) they can make their offense truly dangerous.