Arsenal FC: 5 Keys to a Gunner Victory Against Newcastle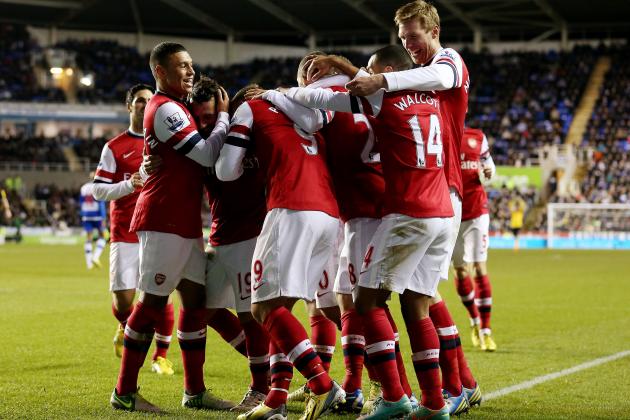 Scott Heavey/Getty Images

Simply mention past Arsenal-Newcastle encounters, and you'll evoke traumatic memories of February 5, 2011. This may be the case for most Arsenal fans. When they see their team up against Newcastle, those mini-televisions in their heads have Cheick Tiote's equaliser on perpetual replay.
And so this time of the season rolls around again, with the Gunners set to face the Toon Army on Saturday, after the Boxing Day fixture with West Ham was postponed due to Tube strikes in London.
With this in mind, fatigue may be a factor in tomorrow's match, given that Newcastle played on Wednesday—two days ago—and the Gunners' last game was six days ago.
Coming off of three straight Premier League wins, Arsenal look to extend their streak into the New Year, while Newcastle are on the tail end of a disappointing, even painful 4-3 loss to Manchester United on Wednesday, when Chicharito hit home a late winner.
Arsenal of course come into the game as favorites, so here are five keys to a fourth consecutive win.
Begin Slideshow

»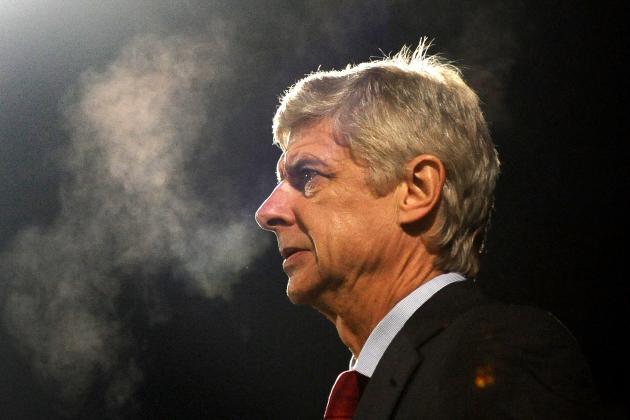 Laurence Griffiths/Getty Images

Of course, Wojciech Szczesny will start in goal, and Wenger will go with a back four of Sagna, Mertesacker, Vermaelen and Gibbs.
Again, in the midfield, it won't be surprising to see the midfield triangle of Wilshere alongside Arteta, with Cazorla playing in front of them in "the hole."
However, the interesting area is up front. Of late, Wenger has been tweaking with the forward and wingers, having started Podolski, Walcott, Giroud, Oxlade-Chamberlain and Gervinho up top in recent fixtures, so it'll be interesting to see the lineup on Saturday.
Despite Newcastle's fairly high back line, Giroud should start up front and Walcott should start on the right. On Wednesday, Antonio Valencia was extremely influential on the right flank, his speed (not unlike Walcott's) challenging Davide Santon.
Giroud needs some playing time, because he is a quality player and cannot just be sitting on the bench at Arsenal. Plus, specifically to this game, his aerial ability will be important in winning 50-50 headers to challenge the defense.
On the left, I think Oxlade-Chamberlain should get the nod over Podolski, because pace will be important in this game, and the Englishman has more of it than the German.
My Starting XI: Szczesny, Sagna, Mertesacker, Vermaelen, Gibbs, Arteta, Wilshere, Cazorla, Walcott, Giroud, Oxlade-Chamberlain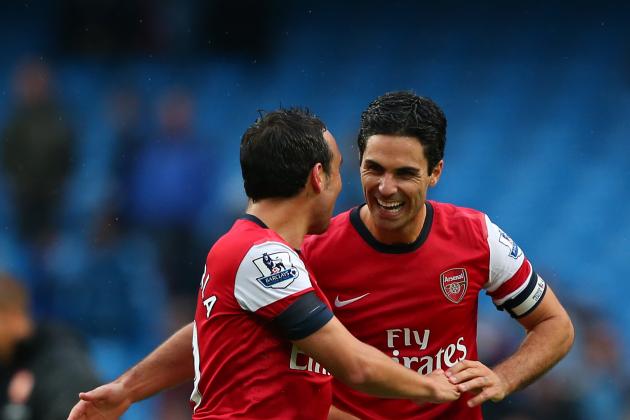 Alex Livesey/Getty Images

With the midfield trio of Arteta, Wilshere and Cazorla, the Gunners should be able to dominate play in the middle third of the pitch.
James Perch, Vurnon Anita and Gael Bigirimana shouldn't be able to match Arsenal there, and the men in red must keep the ball there and play through the middle.
But that isn't to say the wings shouldn't be utilized a lot.
From the middle, they should try to play the wings (who, in my ideal formation are Walcott and Oxlade-Chamberlain) in order to spread the Newcastle defense thin, and that might set up a few chances for Olivier Giroud in the middle.
Against Wigan, the postgame possession stats showed 50-50, which isn't something we usually see with Arsenal.
However, in the two Premier League games before that (Reading and West Brom), the Gunners had the ball on average 63 percent of the time.
Wilshere and the Spaniards must look to keep the ball in that area, knock it around and try to thread a few needles to set up opportunities.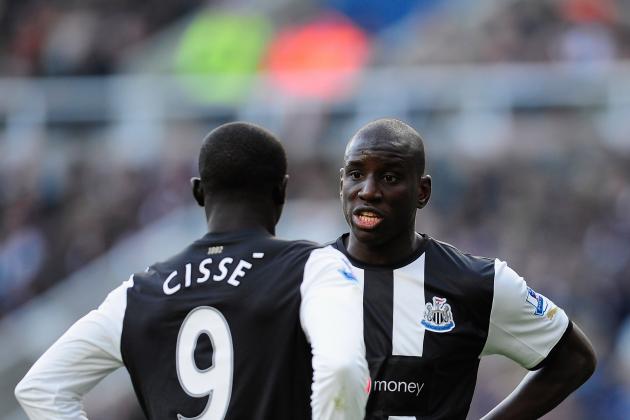 Stu Forster/Getty Images

These are tough players to defend.
Demba Ba and Papiss Cisse's 14 combined goals account for around 61 percent of their team's total of 23.
Both of them have proven that they are clinical finishers, as Demba Ba's 11 Premier League goals put hims third behind Michu and Robin van Persie.
Although Cisse has only scored three goals this season, that doesn't change the fact that he is a danger man. On Wednesday he scored Newcastle's third goal to put them in the lead for the third time against Manchester United, so his goal came at a critical time.
The Gunners must watch out for these two, who are Newcastle's biggest offensive threats. They must make sure that Ba doesn't see even a half-chance, because he will finish it.
Ba is often described as a poacher, so Szczesny must make sure that if he parries a shot, he should be careful not to hand it to either of the Senegalese strikers.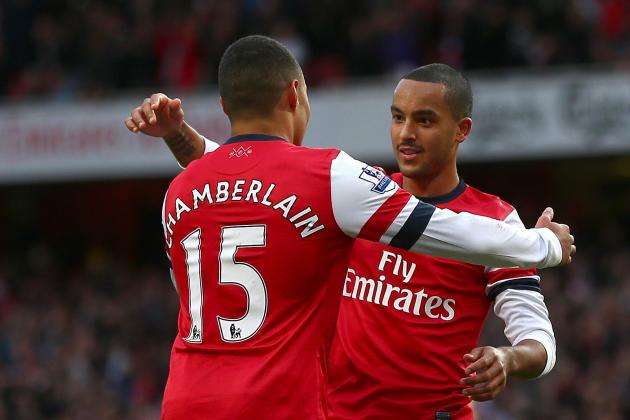 Clive Rose/Getty Images

Against Manchester United, Newcastle seemed a bit clumsy in clearing the ball from around the 18-yard box.
The first Manchester United goal (Evans) came from a van Persie free kick, which was flicked on by Giggs. Chicharito got a deflected shot and the ball somehow came to Jonny Evans who had an easy tap-in.
The second goal was off of a short clearance, and the ball fell to Patrice Evra who hit it home. The third goal was when Robin van Persie had a shot deflected, got the ball back and put it in.
Three of those goals involved clearing, which could have been improved, so Arsenal should look to see if that will also be the case on Saturday.
From Walcott, Oxlade-Chamberlain, Sagna and Gibbs, Wenger's side will get men on the flanks and those players should try to cross it for Giroud and the others in the box.
Even if that doesn't result in a goal on the first touch, a rebound may fall to someone like Cazorla, who can finish well.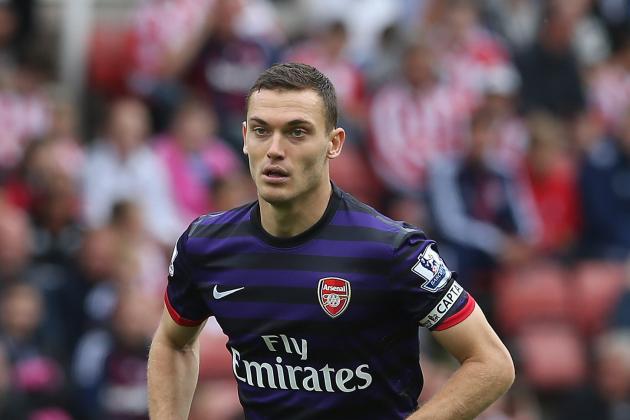 David Rogers/Getty Images

One thing that hurt Manchester United at Old Trafford was the fact that they sometimes sat back and allowed Newcastle to run at them.
The Jonny Evans own goal, for example, came off of a Danny Simpson run on the right side, while the United defense was still retreating.
On Saturday, Sagna, Mertesacker, Vermaelen and Gibbs should try to stay high up the pitch and maybe catch Newcastle attackers offside. Although Demba Ba is a great finisher, he isn't the fastest of players, so it's a bit less risky to play so high.
Also, Newcastle pressed Manchester United high, and that paid dividends for them, as the first goal came from a sloppy play by the Red Devils. That was only allowed to happen because Newcastle were pressing high up the pitch, and they were able to take the ball in United's half.
This is why Arsenal also have to press. Any mistakes by a Newcastle defender, and Theo Walcott and Alex Oxlade-Chamberlain can be released with their great pace.
Being aggressive is very important, and the Gunners should send a message early in the game.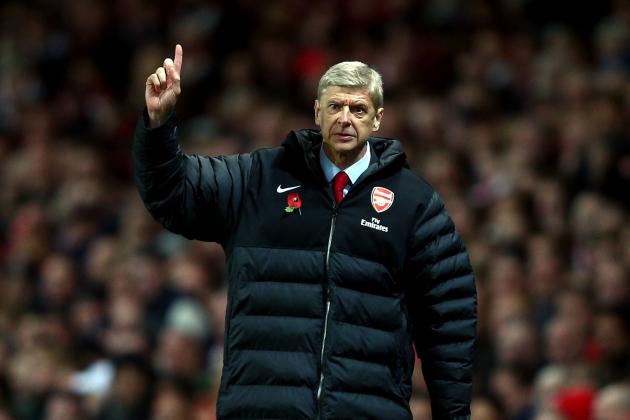 Clive Rose/Getty Images

I think that the Gunners will eke out a 2-1 win with a late goal to decide the match.
I can see Olivier Giroud and Papiss Cisse scoring in the first half, with a late goal from Santi Cazorla to end the year on a positive note.
Newcastle, who aren't doing even close to as well as they were last season, will tire toward the end of the match.
Hopefully for Arsenal fans, the red-and-white army will have a strong 2013.