Detroit Lions' 5 Biggest Offseason Decisions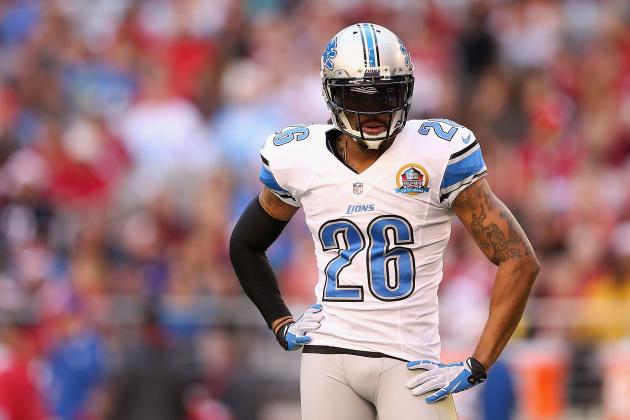 Christian Petersen/Getty Images

It becomes a bit of an annoyance constantly renaming the issues of the Detroit Lions. Issues have swirled out of hand since the beginning of the offseason.
Outside of injuries, these issues are self-made, and the Lions have earned all this negative attention.
Given their circumstances, it'll be interesting to see how they handle this offseason. The bright light will be beaming on general manager Martin Mayhew, who will be on the hot seat come next season along with his coaching staff.
To secure spots with this franchise, Detroit's front office can't strike out with these roster moves. Here are the five biggest decisions the Lions must make this offseason.
Begin Slideshow

»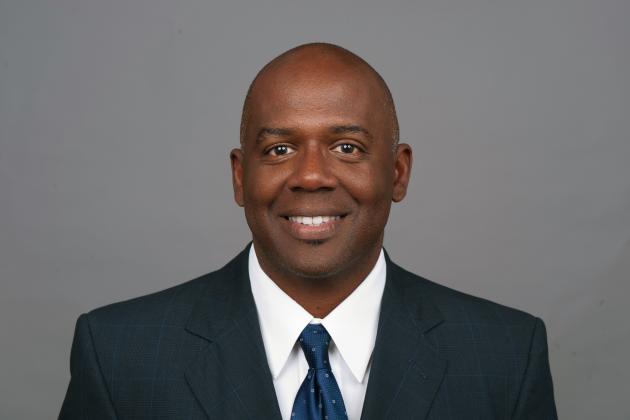 Handout/Getty Images

The Lions are dealing with very limited cap space, making a successful NFL draft vital. Mayhew hasn't had the greatest luck outside of his top-round selections.
Detroit has found gold in quarterback Matthew Stafford, tackles Nick Fairley and Ndamukong Suh, along with offensive lineman Riley Reiff. However, elite teams build a franchise through hidden gems.
Outside of fifth-round tackle Sammie Lee Hill, the Lions haven't seen enough from their mid- or late-round picks.
Teams like the New Orleans Saints discovered receiver Marques Colston in the seventh round, and Lance Moore was undrafted. Meanwhile, the Lions have spent high picks on receivers like Titus Young and Ryan Broyles. Young's future as a Lion is under high question, and Broyles is recovering from another ACL injury.
Wide receiver is one of the many needs on the Lions roster. Detroit also needs help at defensive end, cornerback, safety and a replacement at right tackle.
Selecting with a high pick, Mayhew will have plenty of options on his draft board. With a tight cap space to deal with, trading down in the first round is a definite possibility. There's also a deep pool of gems late in the draft. Mayhew must start here to get the Lions on the right track.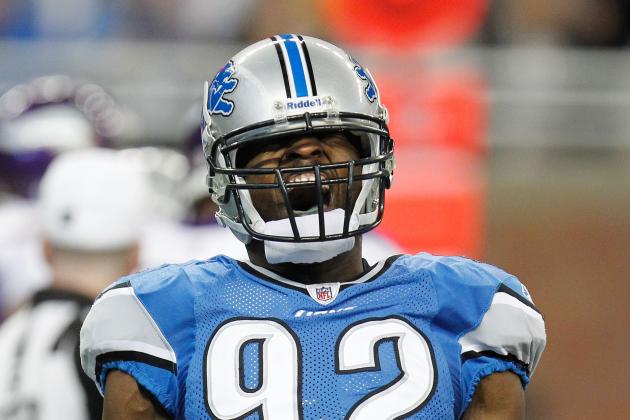 Gregory Shamus/Getty Images

Round 2 of Cliff Avril versus the Lions front office will begin as the soon as the season ends. This time around, Detroit's decision should be a lot easier.
This past offseason, Avril held out a week of training camp after failing to agree on a long-term contract. The 26-year-old defensive end reportedly turned down the Lions' final offer, resulting in the holdout. Detroit placed the franchise tag on Avril to keep him with the Lions for another year.
Given his production this season, Avril's case for a new deal will be more difficult to agree on. Avril hasn't put together the type of season to warrant an expensive deal. With only 9.5 sacks this year, it will be interesting to see how the Lions handle Avril's situation.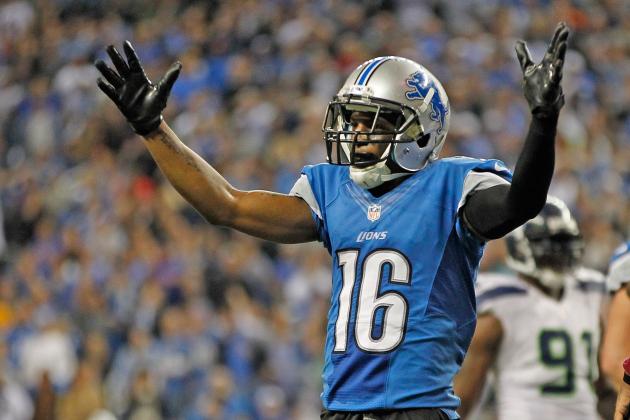 Leon Halip/Getty Images

Detroit has been back and forth with troubled receiver Titus Young. He started an on-field scrimmage with safety Louis Delmas with a blindside punch. Now after reports of sabotaging his own offense, Young has been sent home by his coaches.
Young was a viable and talented option next to Calvin Johnson, Ryan Broyles and Nate Burleson, but his attitude has kept him in trouble. Now with Broyles and Burleson recovering from injury, receiver has become another hole on the Lions roster.
The Lions have likely seen the last of Titus Young, but that will be decided during this offseason. This draft pick hasn't panned out, and Detroit must decide whether to move with or without the young receiver from Boise State.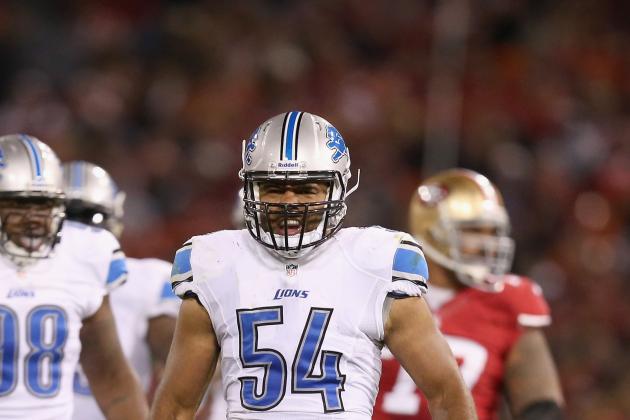 Ezra Shaw/Getty Images

Starting linebackers Justin Durant and DeAndre Levy are coming off their best season with the Detroit Lions. Even with their success this year, they could be playing their last week with the Lions this Sunday.
With a tight salary cap, the two starters could become financial casualties. Teams in big need of a linebacker could offer Durant and Levy contracts the Lions can't afford to offer.
Outside of money as well, the Lions could be ready to play young linebackers Tahir Whitehead and Travis Lewis next season. They spent the majority of their rookie year playing on special teams, not defense. 2013 could be the year they discover what they have in their rookies.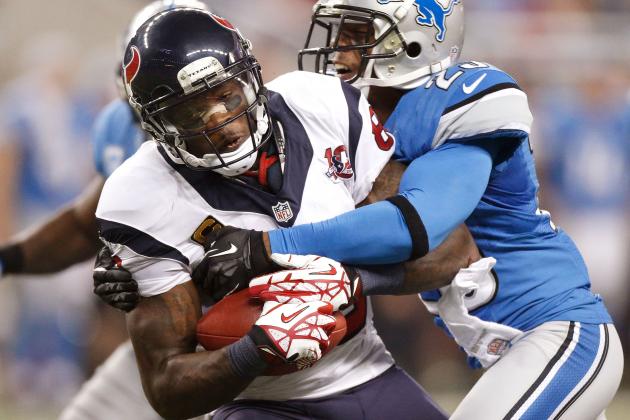 Gregory Shamus/Getty Images

The Lions will approach the offseason with their two best defensive backs entering free agency.
Cornerback Chris Houston is coming off one of his best seasons of his career, and he will be in search of a long-term contract. Houston has definitely played well enough to earn a new deal, but will the Lions be able to retain him?
With a young, inexperienced and injured secondary already, it's imperative the Lions bring back Houston. In the absence of rookies Bill Bentley and Chris Greenwood, Houston has stepped up to the plate and filled a big void for Detroit's secondary.
Detroit will also have to decide how to handle its emotion leader Louis Delmas. The young safety's injury history has been well-documented, and it brings a tough case on whether he should be brought back or not. Delmas is very talented and makes every player around him better when he's active.
Delmas is a prime candidate for the franchise tag, where he would make about $6 million in 2013. The Lions could bring him back and draft another safety to stabilize the secondary.