7 NBA Players Who Drive Fans Crazy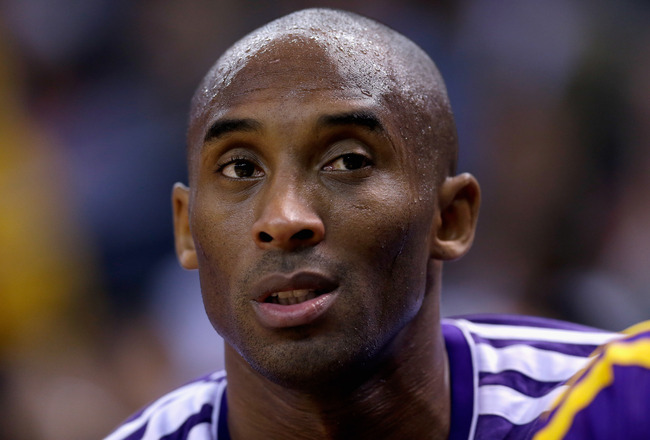 Ezra Shaw/Getty Images
If as an NBA player you can regularly get a huge reaction out of the crowd, then you have succeeded in your career. Fans thrive on being driven into a frenzy by these types of players, be it through tough defense, a clutch shot or a thunderous dunk. These are players everyone looks forward to seeing because it's a certainty that at some point in the night, everyone will jump out of their seats.
One of the masters of this practice is Kobe Bryant, easily the best scorer in the game. Love him or hate him, the man can shoot the ball from practically anywhere on the floor, with or without a hand in his face. His fine work will either elicit boos from the crowd or make everyone jump for joy.
Similarly, Carmelo Anthony gets a lot of flak for being selfish, but generates thunderous applause with his ability to create his own shot and provide instant clutch offense.
The fact is that these players are great at eliciting any type of reaction out of a crowd, be it a friendly or hostile one. The fans are chomping at the bit whenever watching these masters work their craft, which makes them all the more iconic in the long run.
No. 7: Tim Duncan, San Antonio Spurs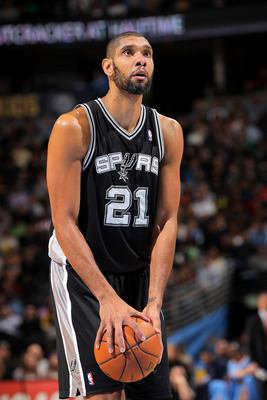 Doug Pensinger/Getty Images
When it comes to the San Antonio Spurs, fans' opinions are usually split 50-50. They either love or hate the team. Nothing more, nothing less.
San Antonio's star forward Tim Duncan, on the other hand, is a different story.
Unlike most NBA superstars, Duncan is rarely found in the headlines. He is a soft-spoken individual and does little besides step on the court and play the game.
On the court, he is so unbelievably effective that opposing fans cannot help but be frustrated. He may appear to move slowly, but then he'll go and do something like this. One minute he's hanging in the background, the next he's at the forefront of the best kind of basketball chaos.
Say what you want about him or his team. The fact is that one way or another, Duncan knows how to get a crowd fired up.
No. 6: Rajon Rondo, Boston Celtics
For someone just 6'1", 186 pounds, Rondo plays with the attitude of a much bigger player. He'll work a crowd either with some pretty passes or with a rare feat like the one in the video to the left.
However, as much as some people love watching Rondo work his magic on the court, there are also those that despise him.
Remember how I said he plays with the attitude of a bigger player? Well, that's gotten him into trouble before.
This season, after teammate Kevin Garnett was fouled hard in a game against the Brooklyn Nets, Rondo took offense and started a brawl that got him suspended for two games.
There hasn't been much backlash, but Rondo definitely knows how to get fans' blood pumping. They'll either sing his praises or constantly wish he was out of the league.
No. 5: J.R. Smith, New York Knicks
As a Knicks fan, I am no stranger to the work of Smith. He either drives me and my fellow fans nuts with his constant three-point attempts or makes us jump out of our seats with his ability to still make bad shots.
Fans constantly react to Smith in this manner, either in frustration or joy. One minute, he's a chucker who throws up three-point shots willy-nilly. The next minute he's either mixing up his game or slamming home a key dunk.
He may not be a starter, nor necessarily a household name, but there is one definite facet about Smith: Mention his name to fans of teams he's played for, and they'll definitely have something to say about him for at least the next five minutes.
No. 4: Kris Humphries, Brooklyn Nets
Poor Kris Humphries. He's one of the league's premier rebounders, but gets no love because he's become more famous for his off-court life than his play on the hardwood.
You see, Humphries started dating reality TV star Kim Kardashian in October 2010 and the two were engaged by May of 2011 before marrying in August. The marriage lasted 72 days before Kardashian filed for divorce.
Humphries was clearly the victim of a publicity stunt, but fans have shown him no mercy. It's his fault that he fell into that web, and not his soon-to-be ex-wife's at all.
While I don't condone a player being better known for having his face on the pages of Us Weekly than he is for his basketball skills, it's hard to not feel sorry for Humphries. He's clearly going through a tough time that may or may not be affecting his play, and fans still boo him mercilessly.
Though it's not necessarily the good kind, he definitely drives them crazy.
No. 3: Carmelo Anthony, New York Knicks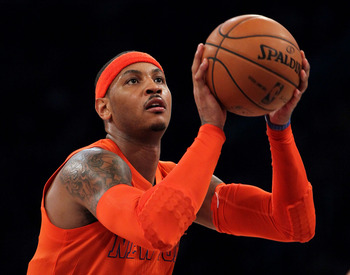 Victor Decolongon/Getty Images
Carmelo Anthony driving fans crazy is a two-step process. First, despite being tightly defended and having a hand or two in his face, he puts up a shot. Accordingly, fans groan and/or boo at the fact that he refrained from passing the ball to an open teammate.
Then the shot falls and the Knicks suddenly have two or three more points. Fans respond with crazed jubilation.
I'm a Knicks fan, and I have no problem with saying that the guy sometimes drives me absolutely insane. One moment I'm about to yell at him for taking an unorthodox shot. The next I'm ready to run onto the court and jump on his back in celebration.
The man is just so skilled and plays for a team with so many rivals, that he's going to elicit some sort of reaction wherever the Knicks play. Be it cheers from fans or jeers from critics, one thing is certain: Anthony knows how to put fans in the seats and get a rise out of them.
No. 2: Kobe Bryant, Los Angeles Lakers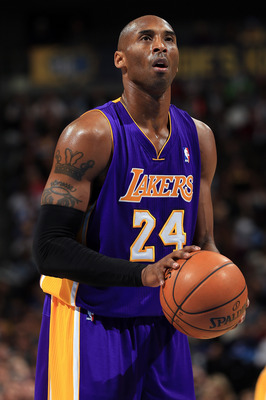 Doug Pensinger/Getty Images
Lakers fans love Kobe Bryant for many reasons. He's an excellent scorer, has won the team five championships and can make the hardest-looking shots with absolute ease.
Then you have those who cannot stand the man. They hate Bryant because of his ego, his tendency to hog the ball or any other reason they can think of to not like the guy.
Yes, Bryant may not be the most likable or popular guy in the league, but one key fact remains: The guy can play. Fans will cheer for him when he makes a clutch shot, and opposing fans will boo him when he absolutely torches their team.
Love him or hate him, the man has definitely made you go bananas at some point.
No. 1: LeBron James, Miami Heat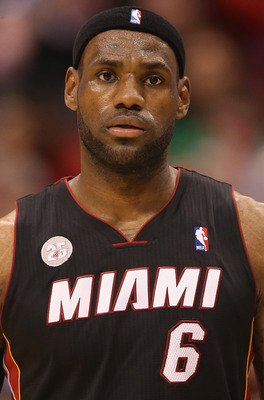 Ronald Martinez/Getty Images
LeBron James is definitely one of the most polarizing figures in NBA history. Miami Heat fans love him for everything he does on the court, not to mention winning the team a championship last year, and other fans love to hate on him for his infamous nationally televised "Decision."
Thus, whenever James and the Heat are on the road, fans will come out in droves just to boo the guy. Usually he shuts them up with one of his signature dunks. Just the same, that doesn't stop fans from disliking the guy or Heat fans from jumping up out of their seats for him.
It's really quite ironic. As easy as it is to hate on LeBron James, it's just as hard to say that he's a bad player because he clearly isn't. He's always a step behind averaging a triple-double for the season and could still easily do that.
Just the same, no other player drives the fans as nuts as James does. They'll either be ready to carry him on their shoulders in celebration or form a mob to drive him out of town.
Keep Reading