New England Patriots: Analyzing Each Pro Bowl Choice for the Pats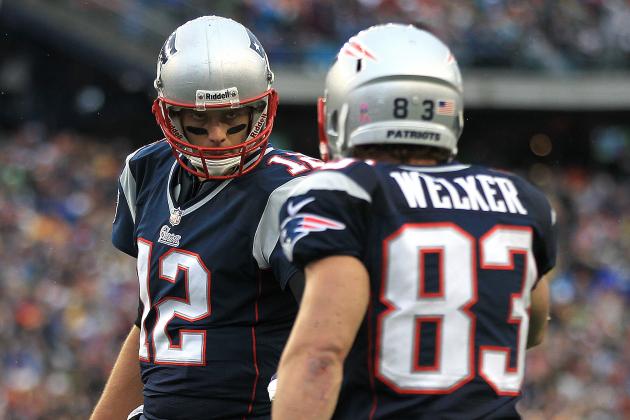 Jim Rogash/Getty Images

Last night, the NFL announced the rosters for the 2012-2013 Pro Bowl. In terms of number of players selected from each team, the New England Patriots came in third with seven players selected (the San Francisco 49ers had nine players selected while the Texans had eight players chosen). Of the Patriots' players selected, there were few surprises with all seven players selected (Tom Brady, Logan Mankins, Wes Welker, Matthew Slater, Vince Wilfork, Jerod Mayo and Rob Gronkowski) having been selected to the Pro Bowl before.
Having these seven players selected is a tribute to the talent of the Patriots both individually and collectively, especially considering that the Pats are without two of the players chosen to the Pro Bowl from last year's team.
All seven players hope that during Pro Bowl week they will be preparing for the Super Bowl rather than lounging in Hawaii. In any case, though, the Super Bowl is no guarantee in this league. Therefore, we should take some time to analyze each Pro Bowl choice for the Pats on the off (and unfortunate) chance that they actually have to play in the game.
Begin Slideshow

»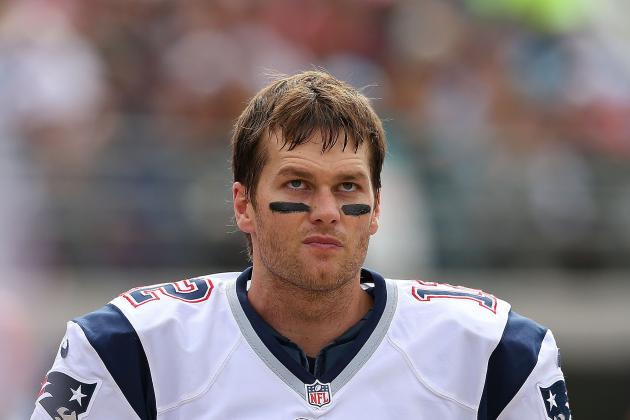 Mike Ehrmann/Getty Images

No one will argue Tom Brady's selection to the Pro Bowl (except for maybe Terrell Suggs). However, what may be the source of contention for some is the fact that Peyton Manning is starting at quarterback over Brady. But, as much as this pains me to say, Manning deserves to start over Brady.
Two weeks ago, I would have said that Brady was a lock for the starting spot. However, in the past two games, Brady has seriously under-performed, statistically speaking, allowing Manning to edge him out for the starting position.
Now, I say statistically speaking because despite what the stats show from the 49ers' game, I truly believe that the four consecutive scoring drives Brady led the Pats on where some of his best. But that doesn't show up on the stat sheet and, truth be told, that is the major determinant of Pro Bowl selections, especially at skill positions.
Looking further into the stats, Brady has had five "bad" games (rating under 80) while Manning has had just one such game.
Honestly, though, the starting job for the AFC will go to the quarterback that loses in the AFC Championship game. And with that in mind, Peyton can have his starting job.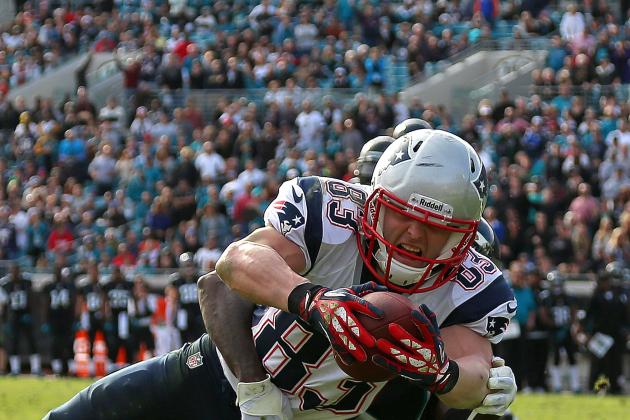 Mike Ehrmann/Getty Images

If the Patriots' master plan was to cut Welker's playing time to diminish his contractual value, then they did a horrible job with it. Instead of relegating Welker to a bench role, they let him start every game, have a career year and truly earn another Pro Bowl selection.
Since his supposed "benching" in the first game, Welker has been targeted eight or more times in every game. Few other players in the NFL have the same importance as Welker on the offensive end. He is Brady's bail-out guy and is as reliable as ever this season.
This alone should garner an invitation to Hawaii, but, as I said before, the voters need to see the stats, and Welker has those too.
Compared to the other AFC receivers selected, Welker has more receptions than all of them and only fewer touchdown reception than A.J. Green.
You may not be able to pick him out of a police lineup of elite wide receivers, but trust me, he deserves to be there.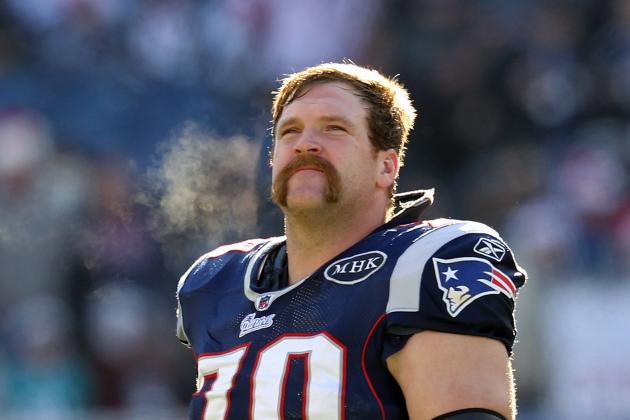 Jim Rogash/Getty Images

This is one of the few Pro Bowl selections for the Patriots that could be contested, as Logan Mankins has only played in nine games due to injury. However, the fact of the matter is that Mankins' competition at guard is not that great.
Also, it is hard to truly quantify the impact of an offensive guard with stats. Therefore, the voters most likely go off reputation, and there is no doubt that Mankins has earned the reputation of a Pro Bowl guard after his toughness and truly phenomenal play over the past couple of years.
Mankins remains one of the scariest sights for defensive ends as he pulls around for a kick-out block, and for that reason I can't think of anyone better to represent the AFC on the starting Pro Bowl line.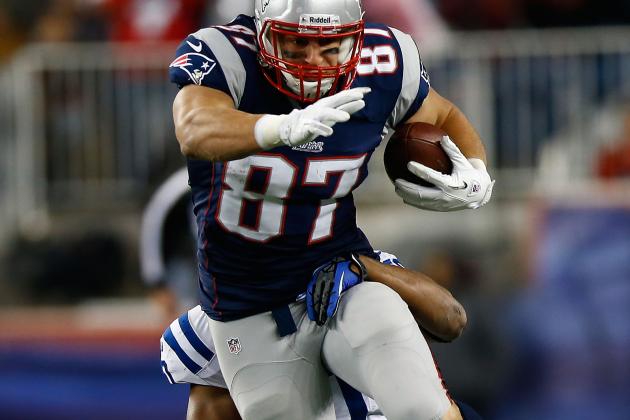 Jared Wickerham/Getty Images

Like Mankins, Gronkowski has not played a full season. In just 10 games, though, Gronk has done more at the tight end position than any other end in the league. He has the same number of touchdown receptions (10) as both NFC tight ends (Tony Gonzalez and Jason Witten) combined.
What's more impressive is that both Witten and Gonzalez have combined for nearly 200 hundred receptions to get to 10 touchdowns while Gronk has needed just 53 receptions to get his 10 touchdowns.
What's most encouraging for Patriots fans is not that Gronk needed fewer games, targets and receptions than his tight end counterparts to make the Pro Bowl, it's that he's the only Pro Bowl tight end under the age of 30.
At just 23, there is not telling just how long Gronk will dominate the tight end position and how many more Pro Bowl selections he will get. I'm setting the over/under at Merlin Olsen's record 14 selections (if anyone read through that without thinking of Ron Burgundy talking about how he's friends with Merlin Olsen and he comes over "on occasion," then I'm disappointed).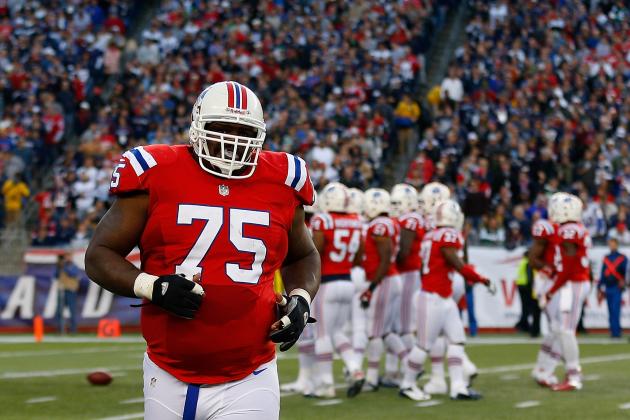 Jim Rogash/Getty Images

On nearly every slide, I've made mention of how stats are the most important factor in Pro Bowl selections. With Vince Wilfork, though, you can throw that logic out the window.
Wilfork is not a stats guy, never has been one, never will be one. What I mean by that is Wilfork does not care about how many plays he makes, only how many plays the defense collectively makes. He is the ultimate team player.
And I am glad that the voters took that into consideration when looking at Wilfork.
Because between taking on double and triple teams, forcing a running back off course by surging through the line and laying the occasional big hit, Vince Wilfork has absolutely earned his fifth Pro Bowl selection.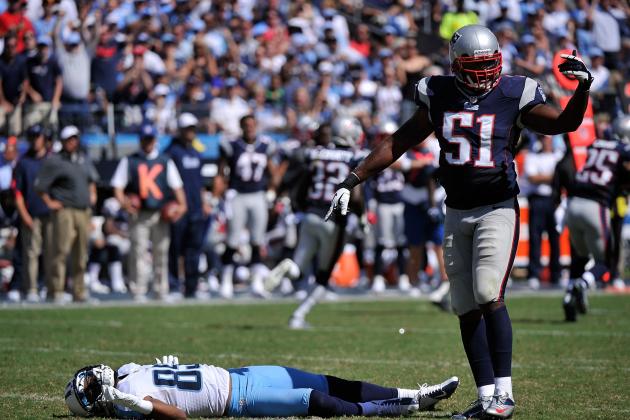 Frederick Breedon/Getty Images

One of the reasons Vince Wilfork doesn't accumulate big stats is because he is too busy opening it up for Jerod Mayo to rack up heaps of tackles. With 85 solo tackles and 57 assisted, Mayo has been in on more tackles than any other Pro Bowl inside backer except NaVorro Bowman, who has been involved in just two more tackles than Mayo.
What truly has set Mayo apart from the other inside linebackers this season, though, has been his impact plays. With five forced turnovers (four forced fumbles and one interception), a fumble recovery and three sacks, Mayo has been the most impactful middle linebacker in the league as both an every-down player and an occasional playmaker.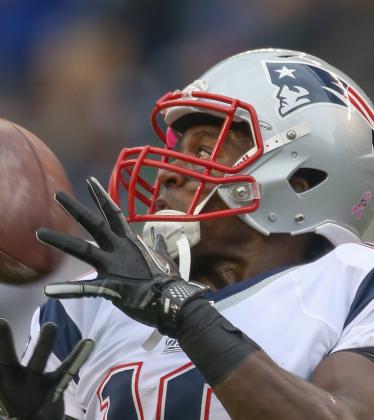 Otto Greule Jr/Getty Images

There are few players I enjoy watching as much as Matthew Slater, and that is saying a lot considering Slater only touches the field for a small percentage of the game. He is the consummate Patriot and, I'm sure, one of Bill Belichick's favorites.
He knows his role and executes it perfectly. Whether he's flying down to make tackles on punts or kickoffs or telling the return man to return or take a knee, no one in the NFL has a greater impact on special teams than Matthew Slater, and it is great to see him rewarded for that.
To put Slater's impact in perspective, he has made as many tackles this season for the Patriots (19) as starting corner Aquib Talib.
Yes, Talib has only been with the Pats for six weeks, but Slater also can only make tackles on kickoffs taken out of the endzone (fairly uncommon) or punts not fair-caught (also somewhat uncommon).
If Slater can continue his dominance on special teams, I wonder, like with Gronk, how many more selections he can accumulate before retiring. At this point, him matching his father, Hall of Fame tackle Jackie Slater, with seven Pro Bowl selections is not out of the question.