25 Bold Predictions for NCAA Basketball in 2013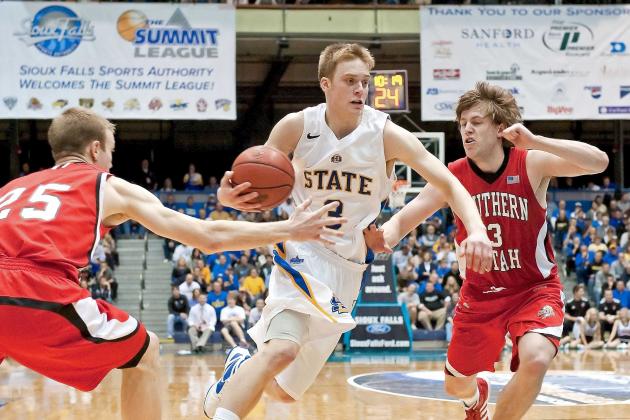 Greg Smith-USA TODAY Sports

The start of a new year is always a good time to look toward the future, and NCAA basketball is no exception. The end of the current season and the start of the 2013-14 campaign will bring plenty of intrigue, not to mention plenty of fodder for would-be fortune tellers.
One prediction that's always in high demand is to pick which low seeds will turn into high achievers during March Madness. 2013's best Cinderella prospect looks to be South Dakota State, thanks in large measure to do-everything guard Nate Wolters.
Read on for more on the Jackrabbits' postseason hopes and two dozen more projections for what might be in the year to come.
Begin Slideshow

»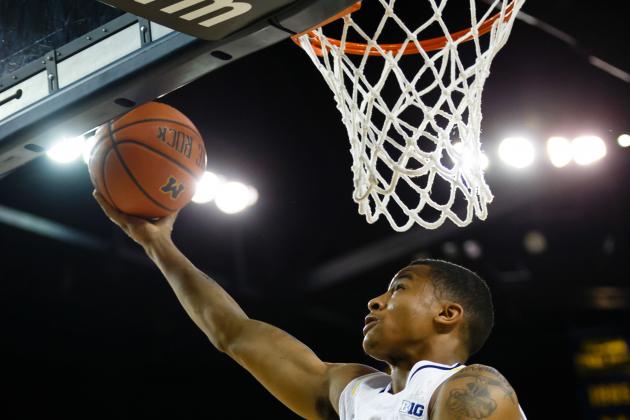 USA TODAY Sports

The Big Ten features even more star power than usual this season, from A (Michigan State's Keith Appling) to Z (Cody Zeller of Indiana). The biggest year of all, though, is coming from one of the league's smallest starters: 6'0" Trey Burke.
While Zeller has barely improved on a strong freshman campaign, Burke has dominated as a sophomore, adding 2.6 points and 2.5 assists per game to his already impressive averages.
The Big Ten leader with 7.1 assists a night, Burke has the Michigan offense rolling during a 12-0 start.
Expect him to edge Deshaun Thomas of the archrival Buckeyes for the conference's Player of the Year honors, even if Indiana rallies to win the league title.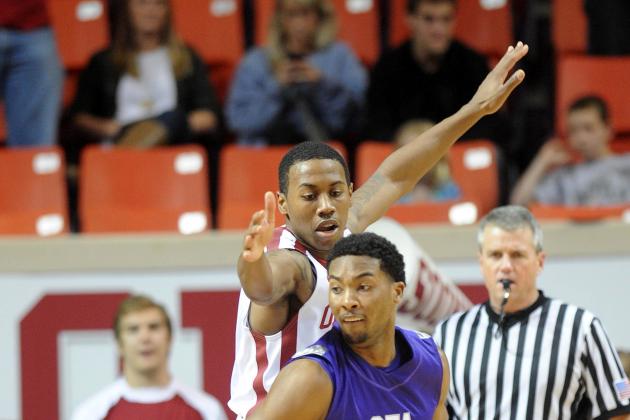 USA TODAY Sports

Since 2008-09, the Lumberjacks of Stephen F. Austin have finished second, 11th, first and third nationally in scoring defense.
Danny Kaspar's team is leading the nation in that category again, and this year it might pay off with a trip to March Madness.
SFA has only appeared in the Big Dance once (in 2009), but they're playing far better than their competition in the lowly Southland Conference.
Only perennial bracket-buster Oral Roberts seems likely to compete with the Lumberjacks, but SFA's road win at Oklahoma provides reason to believe they'll survive that test and capture the Southland title.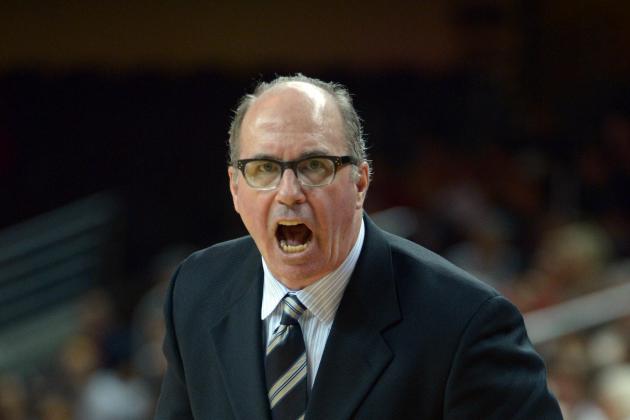 USA TODAY Sports

Kevin O'Neill has never held a college coaching job for longer than five years. USC fans are beginning to understand why.
O'Neill, now in his fourth season with the Trojans, is in imminent danger of his second straight losing record.
He's never finished better than 19-15 with USC, a mark he certainly won't match with this year's undermanned squad. With another Pac-12 finish anywhere close to last season's 1-17 nightmare, he'll have worn out his welcome.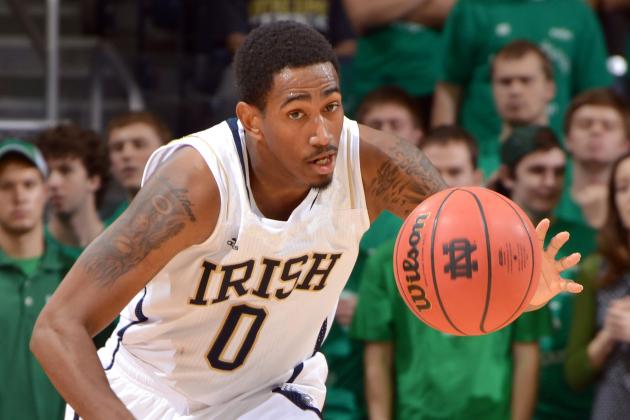 USA TODAY Sports

The fall of 2013 marks the first stage of the destruction of the Big East, as Syracuse and Pitt leave for the ACC. Even without those two elite teams, though, next season's edition of the conference won't be any pushover.
Loaded Louisville stands to lose just one senior, while rising Georgetown has none. Even Notre Dame will still be a dangerous foe without Jack Cooley, as the Irish should return plenty of backcourt firepower in Jerian Grant and Eric Atkins.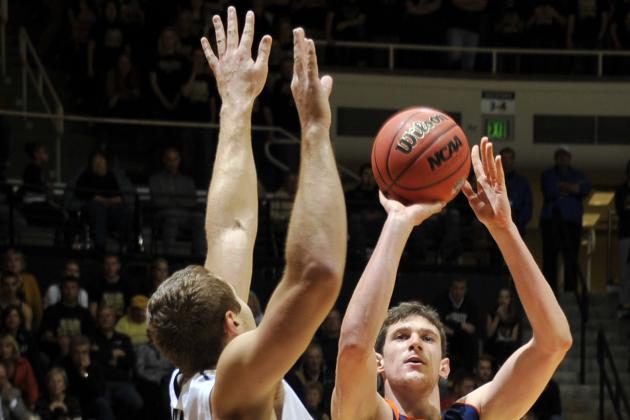 Sandra Dukes-USA TODAY Sports

The battle for the 2013 Patriot League title is going to be the most exciting one in years. Bucknell, led by 6'11" senior Mike Muscala, will likely spend the season neck-and-neck with scoring machine C.J. McCollum and his Lehigh Mountain Hawks.
When it comes down to the conference title game, though, the bet here is that tournament-tested Lehigh will triumph. That will leave Bucknell with a gaudy record—25 wins is far from unlikely—but hardly any quality victories on its resume.
Assuming the Bison don't pull off a miracle at Missouri in January, they'll be stuck in the NIT once again.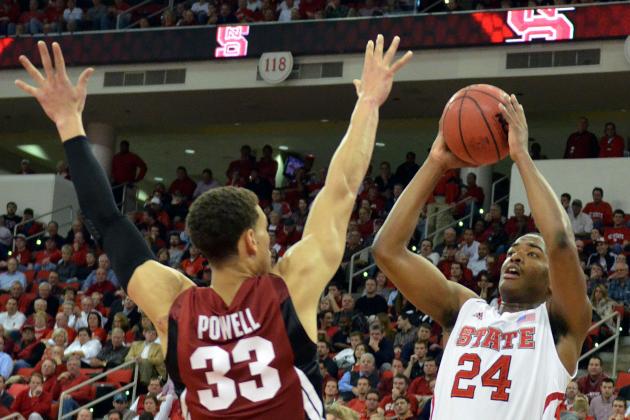 Rob Kinnan-USA TODAY Sports

Last year's Wolfpack squad came into the Big Dance as an 11th-seeded underdog, then defied those expectations to reach the Sweet 16. For the 2013 tourney, though, N.C. State will have the burden of being a favorite.
A 9-2 start hasn't matched expectations for the preseason ACC frontrunners, but the Wolfpack are still strong enough to earn a No. 4 or No. 5 seed.
However, that will put them in prime upset range, where the faults they've shown in the early season can come back to haunt them.
Chief among N.C. State's weaknesses: its inability to shoot free throws, with four members of a six-man rotation shooting below 65 percent from the line.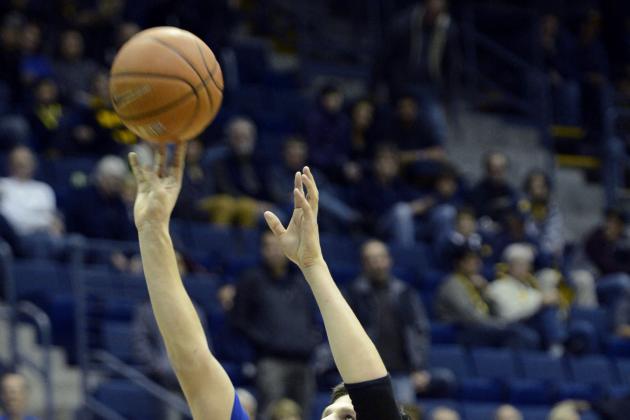 USA TODAY Sports

This spring, Creighton's Doug McDermott became the only first team All-American who didn't leave for the NBA. Next spring, there's a great chance history will repeat itself.
McDermott once again ranks third in the country in scoring (23.1 points per game) while posting absurd shooting numbers (.509 from three-point range).
However, his Blue Jays hit an early roadblock against Boise State, and even his own gaudy stats have shown no discernible improvement over last year.
McDermott's below-the-rim game and lack of lateral quickness make him an NBA long shot under any circumstances. There's little sense in putting a premature end to a glorious college career just to flame out sooner at the next level.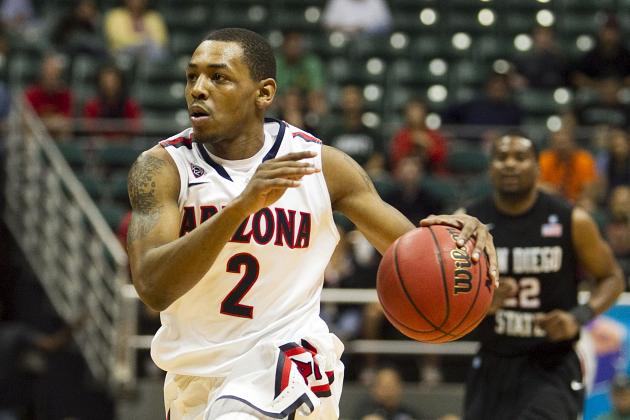 Marco Garcia-USA TODAY Sports

Arizona's red-hot start has the team at 12-0 and ranked No. 3 in the country. Compare the Wildcats to any of their Top-10 rivals, though, and one obvious Achilles heel emerges that the rest don't have.
Mark Lyons, for all his extraordinary clutch ability, still isn't a true point guard. He's piling up nearly as many turnovers (2.9 per game) as assists (3.2 a night).
While he's managed to rescue Arizona with late scores against San Diego State and Florida, he'll be hard-pressed to avoid giving away a close game against the tougher defensive environment of postseason play.
A high seed will likely protect Sean Miller's squad from an early upset, but look for the 'Cats to bow out in the Elite Eight.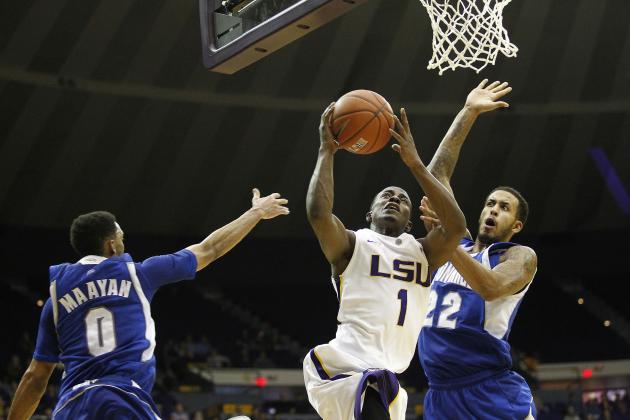 Crystal Logiudice-USA TODAY Sports

New Tigers coach Johnny Jones has already started to turn LSU around. While this year's 7-2 start is mostly a mirage (McNeese State? Mississippi Valley State?), Jones' young team is only getting better.
Junior forward Shavon Coleman and sophomore defensive ace Anthony Hickey will get some serious help in the fall of 2013. Jones has reeled in a recruiting class that currently ranks 11th in the country, led by five-star PF Jarrell Martin.
That kind of talent, plus a year of experience with their young coach, will give the Tigers plenty of bite to start next season.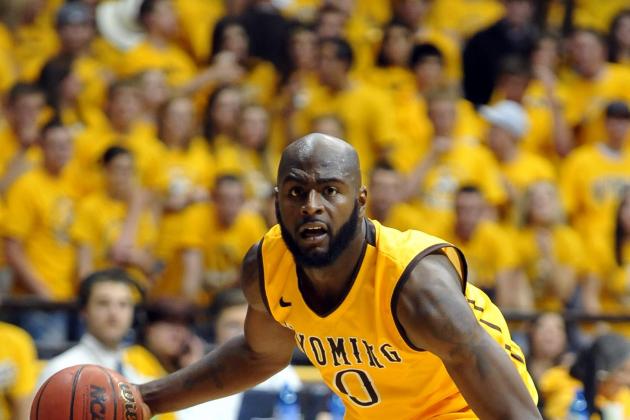 Ron Chenoy-USA TODAY Sports

Although they've made it to the final five when it comes to remaining unbeaten teams, the Wyoming Cowboys aren't even ranked in the Top 25.
There's a reason for the pollsters' skepticism, as Wyoming has mostly built its 12-0 mark against the likes of North Carolina Central and UC Santa Barbara.
That said, a home win over Colorado (plus a solid road victory at Illinois State) suggest that this team isn't all smoke and mirrors.
They'll take their lumps in MWC play, but if they can record even a couple of signature victories against the ranked powers in that conference, the Cowboys will be headed to the Big Dance.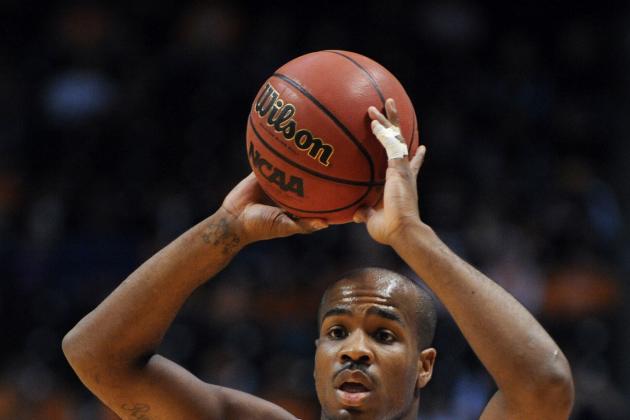 USA TODAY Sports

From 1999 through 2008, the SEC averaged 5.8 teams in the NCAA tournament. In the last four years, that figure has dropped to 4.0.
Florida and Missouri are locks for the 2013 tourney field, and Kentucky will join that group by the end of conference play. Beyond those three, though, there are no sure things in a shaky SEC.
Four teams are at .500 or worse. Ole Miss has 10 wins (none of them impressive) but has looked shaky outside of Oxford. Even Tennessee, the likeliest preseason candidate for a third at-large spot, has had some epic offensive meltdowns in a 7-3 start.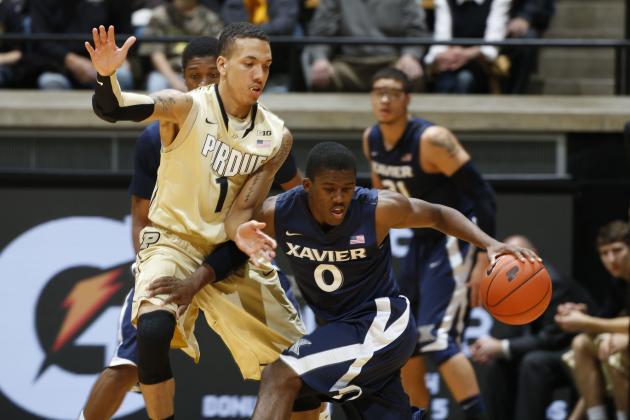 Brian Spurlock-USA TODAY Sports

With apologies to sensational freshman Semaj Christon, this season's Xavier team is the weakest the Musketeers have been in a long time.
A 7-4 start wouldn't be all that dire, except that three of the losses have come at home to Pacific, Wofford and Vanderbilt.
Chris Mack's team does have one signature win over No. 21 Butler, but a loaded Atlantic 10 will wreak havoc on Xavier's record.
Look for the Musketeers' bubble to burst in a brutal season-ending stretch that features VCU, Memphis, UMass, St. Louis and Butler in consecutive games.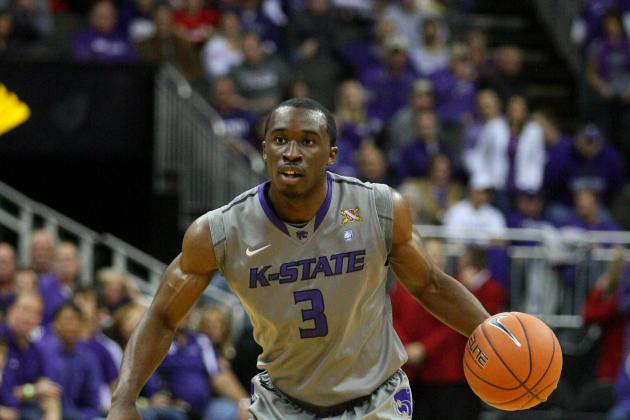 Scott Sewell-USA TODAY Sports

Although only two Big 12 teams appear in the current Top 25, there's a lot more talent in this conference than just Kansas and Oklahoma State.
In spite of weak showings from newcomers TCU and West Virginia, the Big 12 has a very good shot at sending five teams dancing when March rolls around.
Kansas State, fresh off its impressive win over Florida, is likely to be ranked before too long, and former Top-25 squad Baylor has been devastating on its good days.
The fifth-place race between Iowa State and Oklahoma will be a tight one, but whichever team comes out ahead will likely have enough quality wins to earn an at-large berth for itself.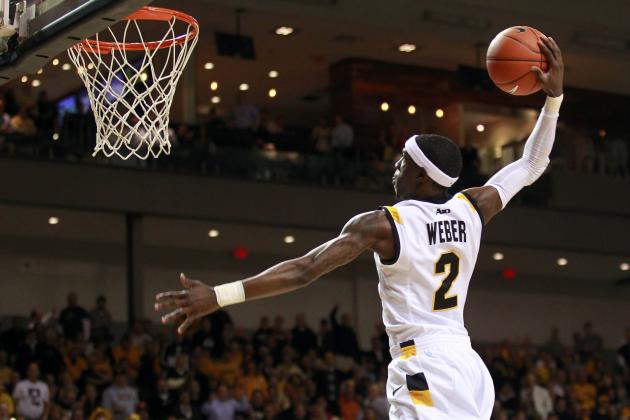 Geoff Burke-USA TODAY Sports

VCU made a smart choice in moving from the CAA to the dramatically tougher Atlantic 10, but the Rams will need some time to adjust to their new league.
With non-conference wins over Alabama and Memphis already secured, Shaka Smart's squad should have little trouble landing an at-large bid. Still, it's hard to see this team escaping the double-digit seeds that it's gotten in recent years.
That said, the Rams have done their best work in an underdog role, and next March will be no different.
Look for a No. 6 or No. 7 seed from a major conference to suffer a decisive loss against the high-pressure defense of Briante Weber (3.4 steals per game) and his mates.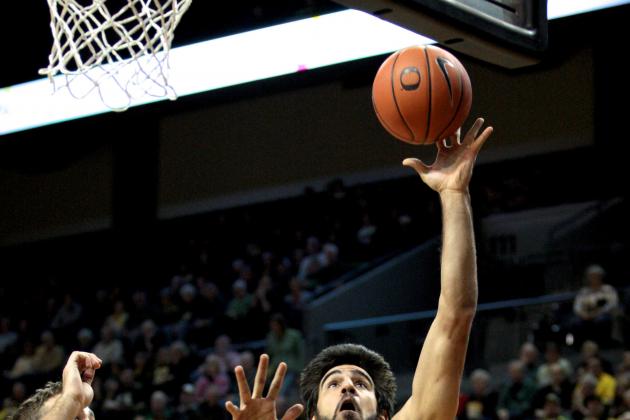 USA TODAY Sports

2012-13 was supposed to be a bounce-back season for the Pac-12 after an embarrassing campaign that netted the league just two NCAA bids. The picture for next March looks a little better, but there's still a long way to go out west.
Only unbeaten Arizona represents the conference in the current Top 25. Oregon and Colorado both have wins over ranked foes (UNLV and Baylor, respectively), so respectable showings in league play should get them at-large spots.
Even UCLA, though, will need to add some signature wins after botching opportunities against Georgetown and San Diego State.
Other possible fourth teams could include Arizona State and Oregon State, but neither has the athletes that the Bruins bring to the table.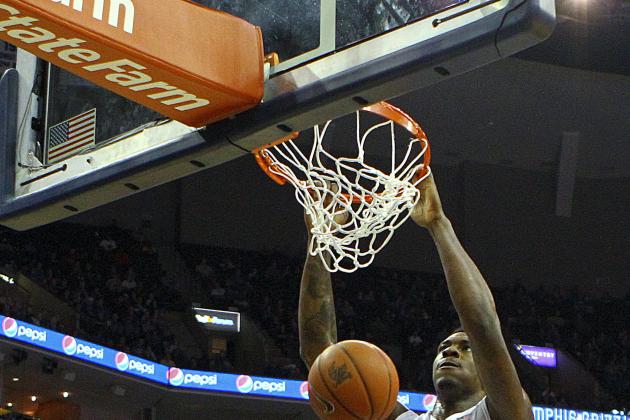 Spruce Derden-USA TODAY Sports

Josh Pastner's tenure at Memphis has been marked by a combination of enormous talent on the roster and repeated disappointment on the court. He's averaged 25 wins a year without a single NCAA Tournament victory to show for it.
The current Tigers look much like Pastner's other squads, with early losses to VCU and Minnesota foreboding an up-and-down campaign. In 2013, however, there's reason to believe the story will be different.
Next season's Memphis lineup will be loaded with seniors, led by Tarik Black and Joe Jackson.
In addition, Pastner has put together another stellar recruiting class, headed by 6'8" PF Austin Nichols, to provide depth to go with the squad's experience and athleticism.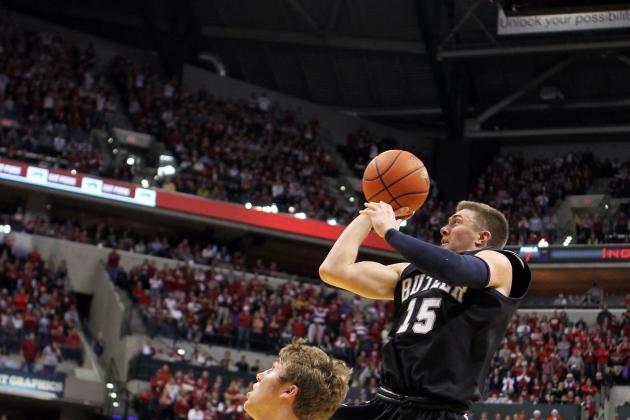 Brian Spurlock-USA TODAY Sports

The ACC has some terrific individual players this season, but as of this writing, only Duke and N.C. State hold spots in the Top 25.
It's entirely possible that of the conference's dozen teams, only the Blue Devils will survive the opening weekend of NCAA tournament action.
In contrast, the less-flashy Atlantic 10 has a slew of teams set to be March Madness contenders. No. 18 Butler and 9-2 Temple have already flashed their giant-killing credentials against Indiana and Syracuse, respectively.
Add in tough defenses from VCU, St. Louis and Dayton, and the A-10 will have more depth in the field of 68 than all but a few top conferences this season.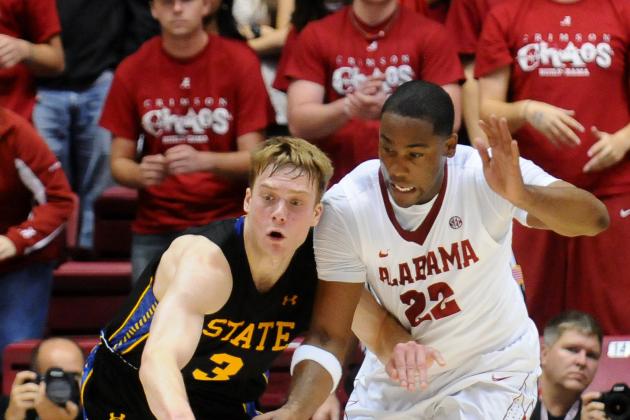 Kelly Lambert-USA TODAY Sports

There's hardly any doubt that South Dakota State will reach its second straight NCAA Tournament, because the Jackrabbits are in a whole other class compared to their Summit League competition.
Once they get there, they'll be in a great position to earn their first-ever victory at the Big Dance.
Nate Wolters is a bona fide college superstar, and his brigade of three-point shooters nearly upset towering Baylor last March.
With that experience on the big stage—which has already translated into a hard-earned road win at New Mexico—SDSU will have every opportunity to make the kind of Sweet 16 run that D.J. Cooper led for Ohio this past spring.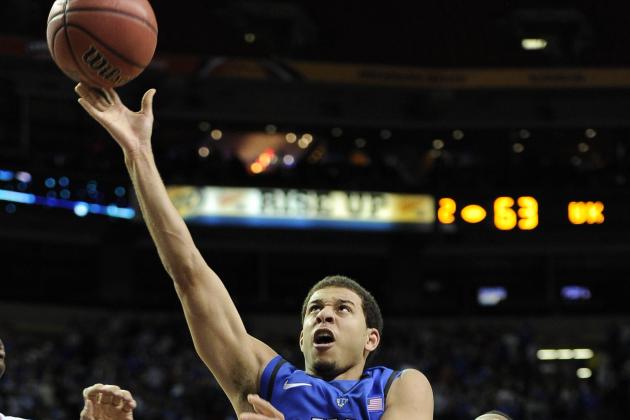 Paul Abell-USA TODAY Sports

Early wins over Kentucky, Louisville and Ohio State left no doubt that Duke is one of the most dangerous teams in the country.
Thanks to some favorable scheduling, the Blue Devils are also a good bet to keep their 11-game winning streak going right through January.
The biggest threats to the zero in Duke's loss column are archrival North Carolina and the annual trip to Tallahassee (a house of horrors for top-ranked Blue Devil teams).
Neither of those foes shows up on the schedule until the visit to Florida State on February 2. By that time, even red-hot Arizona stands a good chance of taking a loss against Oregon or UCLA.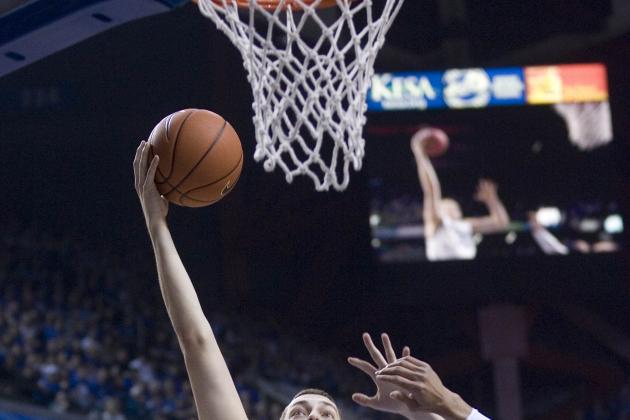 USA TODAY Sports Images

Losses to Baylor and Notre Dame made it pretty obvious that this season's Kentucky team is not the same group that rolled to the 2012 national title. In one respect, though, that fact will actually help John Calipari as he looks to the future.
Unlike the 2011-12 squad, the current Wildcats will actually leave a starter or two on campus for next season.
If, for example, Kyle Wiltjer and Archie Goodwin opt not to jump to the NBA, they can mentor Calipari's latest dazzling crop of recruits (led by the highly-regarded Harrison twins).
That formula worked awfully well for returning starters Terrence Jones and Doron Lamb during March's national title run.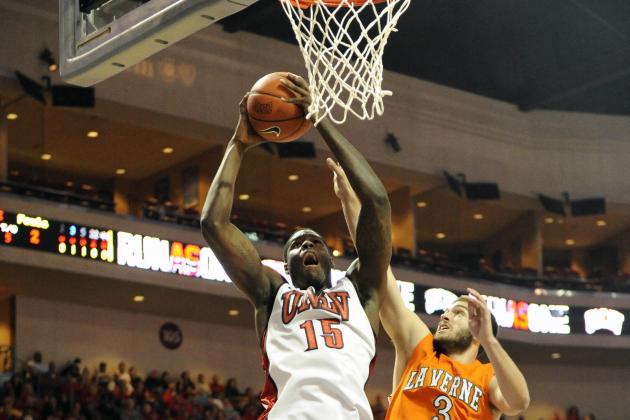 Josh Holmberg-USA TODAY Sports

UNLV's Anthony Bennett entered the college game with six freshmen ranked ahead of him by ESPNU. He's spent his first 12 games showing that no freshman will be ahead of him by season's end.
The 6'8" Bennett has been one of the country's most overpowering post presences, averaging 19.5 points, 8.5 rebounds and 1.7 blocks a night.
He'll thrive in Mountain West play, considering that most of the conference's best big men are his teammates on the UNLV roster.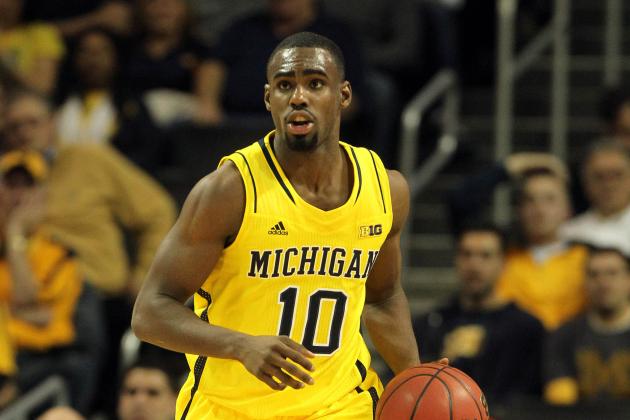 USA TODAY Sports

Among the teams currently ranked in the top five, Duke (Mason Plumlee), Arizona (Mark Lyons) and Louisville (Peyton Siva) all stand to lose crucial players to graduation.
With Indiana's Cody Zeller all but a foregone conclusion to jump to the NBA as well, Michigan has a chance to stand alone at the top when the new season begins.
Obviously, any of the underclassmen in the current Wolverine rotation could go pro, but the pick here is that the whole group will return after a Final Four run in the spring.
Michigan isn't ready to win it all this season, but if the shot at a championship keeps its youngsters on campus, a 2013-14 title is very much in reach.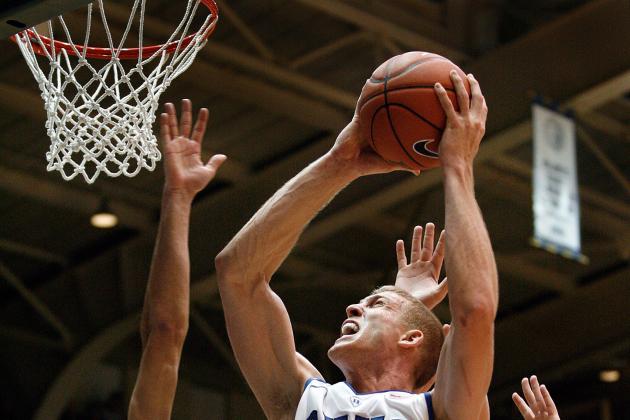 Mark Dolejs-USA TODAY Sports

A season ago, Mason Plumlee was an elite rebounder and a competent scorer. Now, with 8.2 points per game added to his scoring average, he's the best big man in college hoops.
Plumlee's main competition for national Player of the Year honors appears to be Syracuse point guard Michael Carter-Williams, who ranks in the top five in the country in both assists and steals.
However, if Plumlee's Blue Devils finish well ahead of Carter-Williams' Orange in the national rankings—a likely prospect given the grind of the Big East schedule—it's hard to imagine the senior star not getting his hardware at the end of the season.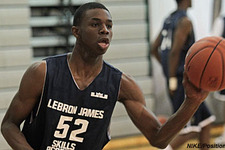 Image from Rivals.com
Andrew Wiggins is ranked as the No. 1 recruit in the country by both ESPNU and Rivals.com. The Canadian swingman has left the door open for several top teams to court him, but the favorites appear to be Kentucky and Florida State.
John Calipari and the Wildcats have obvious advantages for a potential one-and-done star like Wiggins, but the pick here is FSU.
Wiggins gets most of his accolades for his offense, and Seminole coach Leonard Hamilton is a terrific choice for boosting his game as a defender.
He'll also be stepping into a great situation in 2013-14, with a team that returns all of its key pieces except go-to scorer Michael Snaer.
And, of course, it doesn't hurt that both of Wiggins' parents, including ex-NBA role player Mitchell, are FSU alumni themselves.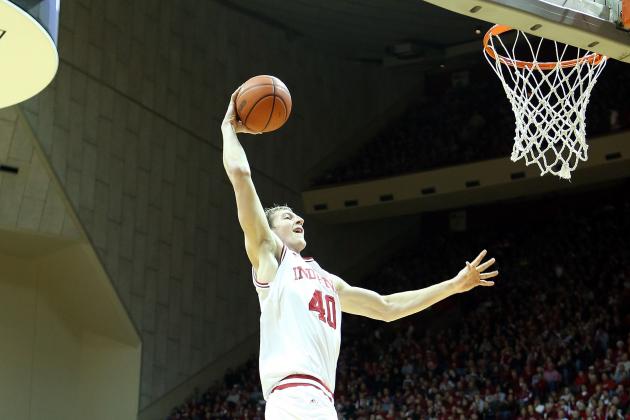 Andy Lyons/Getty Images

A remarkable number of this season's title contenders, including top-ranked Duke, are built to win with their offenses first, with defenses that are good enough to survive rather than to win games by themselves.
In that climate, the best offense has a great shot at a national title, and Indiana has the best offense, period.
The Hoosiers are No.1 in the country in scoring and No. 2 in field-goal percentage. They can score inside (Cody Zeller and Christian Watford) or out (Jordan Hulls and Will Sheehey). They have a terrific young point guard running the show in Kevin Ferrell.
IU can be outplayed on the defensive end of the floor, but when it comes to offense, Tom Crean's squad can take down anyone, and it'll do just that in March to claim the national title.