Heart of Dallas Bowl 2013: Complete Purdue vs. Oklahoma State Preview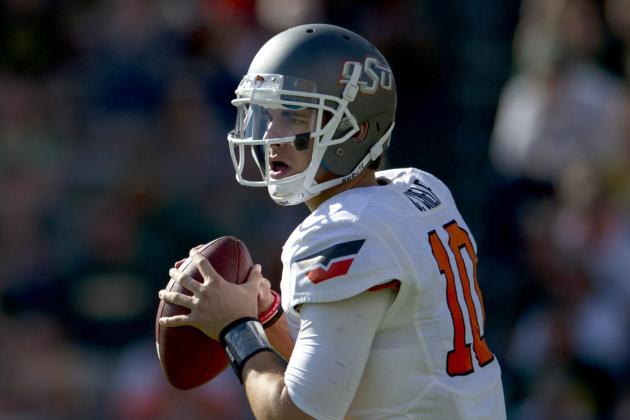 Cooper Neill/Getty Images

2013's Heart of Dallas Bowl pits the high-scoring Oklahoma State Cowboys against a Purdue Boilermakers team that just lost its head coach.
Neither team expected to be in this position at the beginning of the season, as they were looking to get into a much more prestigious bowl.
That said, there's nothing they can do about it now.
The two squads may be disappointed, but they must put that aside and play a competitive game to try to salvage their season with a bowl victory.
Begin Slideshow

»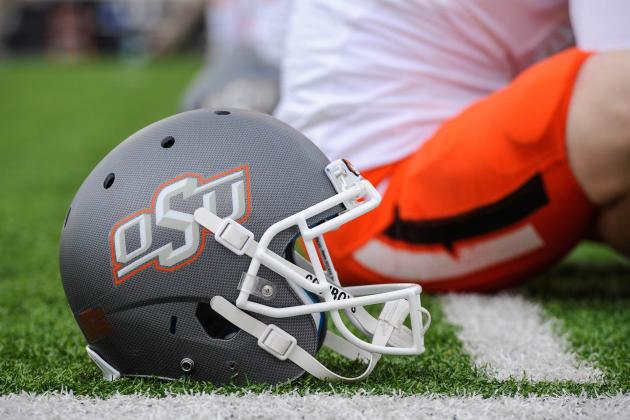 USA TODAY Sports

Who: Purdue vs. Oklahoma State
When: Tuesday, January 1 at 11 a.m. CST
Where: Dallas, TX
Stadium: Cotton Bowl Stadium (92,100 capacity)
Series History: The two team's only meeting was the 1997 Alamo Bowl, which Purdue won 33-20
TV: ESPNU
Radio: Cowboy Radio Network (Dave Hunziker, John Holcomb and Robert Allen)
Internet: okstate.com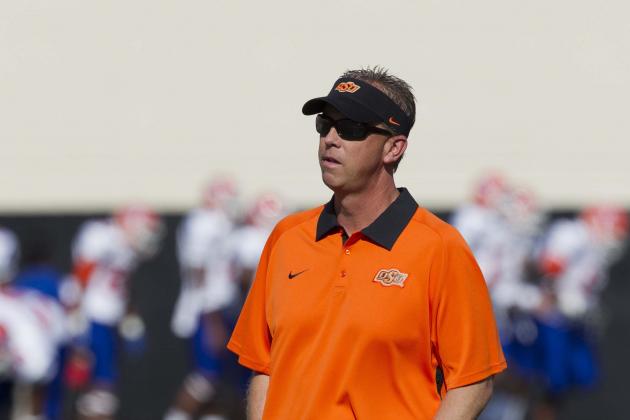 Richard Rowe-USA TODAY Sports

Oklahoma State's offensive coordinator Todd Monken decided to take the plunge and become the head coach at Southern Mississippi.
This is great news for Coach Monken, but it leaves the Cowboys' potent offense without its main play-caller.
It might not turn out to be that big of a deal though. After all, head coach Mike Gundy has called plays in the past and should be fine going back to his old role.
It's a minor thing, but it has the chance to turn major if Gundy's attention is taken away from getting the team up for a less prestigious bowl because he's worried about play-calling.
That's just looking at the worst-case scenario though. Most likely, this is a blip on the radar and Gundy finds a replacement for Monken early in the offseason.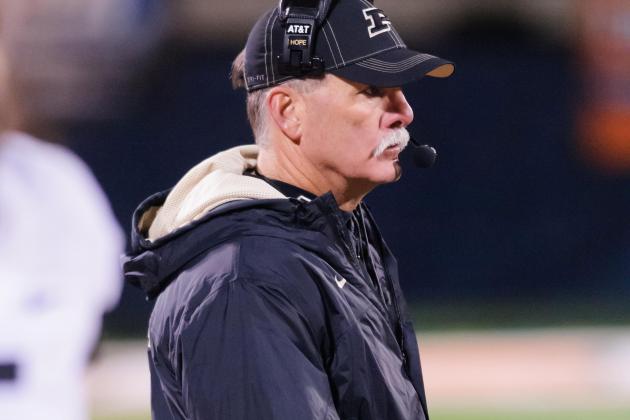 Bradley Leeb-USA TODAY Sports

Much like Oklahoma State, Purdue lost one of its coaches after the final game of its regular season.
However, Purdue's loss hurts the team more because it was head coach Danny Hope who was fired (as opposed to Todd Monken's leaving the program for another job).
Hope led his team to three straight wins to end the regular season and become bowl-eligible, but that wasn't enough to save his job.
The team will now be led by Darrell Hazell, who previously had a successful run as Kent State's head coach.
It's hard to say how big of an impact this will have on the game, but it's a safe bet that it will be mentioned by the announcing team 40 or 50 times.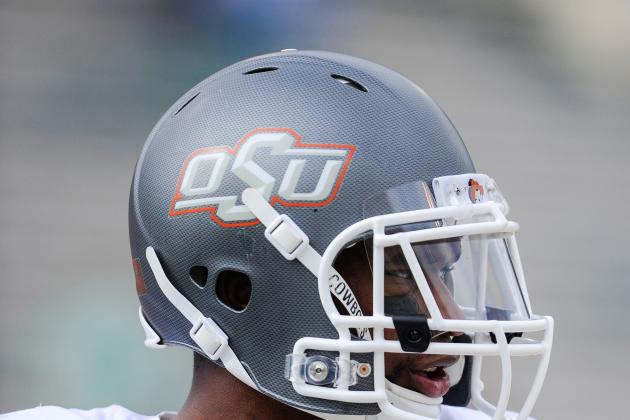 USA TODAY Sports

Where Joseph Randle goes, so do the Cowboys.
He's played his best games in Oklahoma State's biggest contests, including 199 yards and two scores against Texas, as well as 113 yards and four touchdowns against the Oklahoma Sooners.
This game should be no different as Randle continues to show why he's the Big 12's best running back in 2012.
Look for a huge game from the junior back.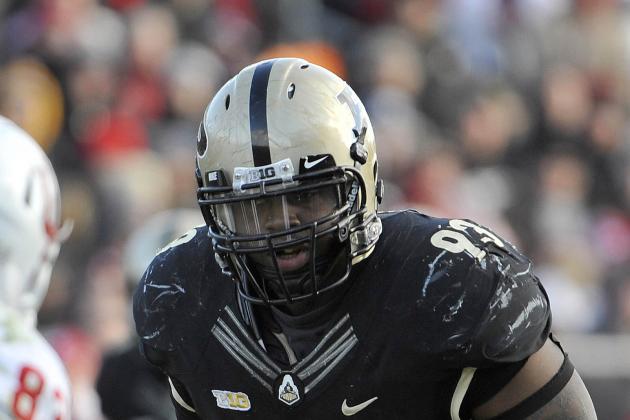 Sandra Dukes-USA TODAY Sports

Kawann Short is the anchor of Purdue's excellent defense, which might've been the best in the Big Ten before it was hit by injuries.
Short is a second-team All-American, and rightfully so.
He's been dominant when healthy and, with a month to heal up from Purdue's regular-season finale, he should be a force against Oklahoma State's spread offense.
If he and his fellow linemen can mess with the Cowboys' timing, Purdue could pull off the upset.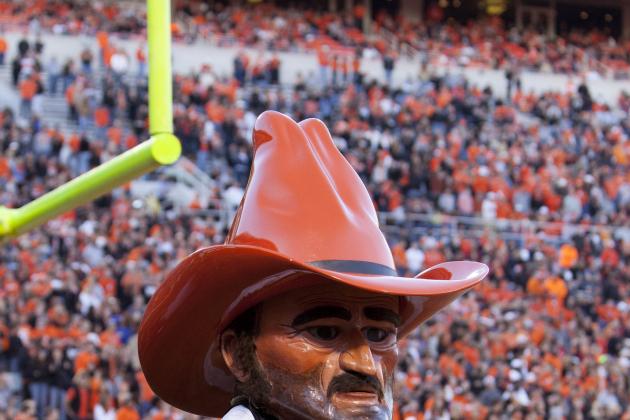 Richard Rowe-USA TODAY Sports

Most people, including the oddsmakers (who have Oklahoma State as a 16.5-point favorite), believe that Purdue is overmatched in this contest.
Given the fact that the Cowboys easily could've had a chance for a Big 12 title if they'd been able to make a few fourth-down stands, I tend to agree.
The only thing that holds me back from calling this game a blow-out-in-the-making is that Purdue's defensive line will have time to get healthy and could cause problems for the Pokes.
However, the Cowboys just have too much offensive firepower to lose this one. Look for a double-digit win for the boys from Stillwater.
Oklahoma State 45, Purdue 34