4 Simple Ways to Fix the Brooklyn Nets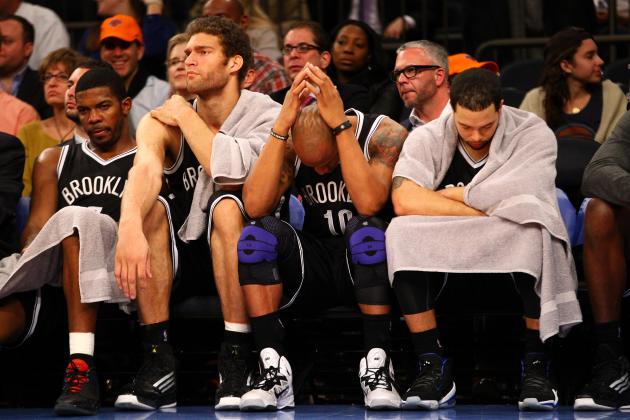 Al Bello/Getty Images

And just like that, the Brooklyn Nets need a coach.
The writing was on the wall after Deron Williams came out and questioned Avery Johnson's offensive system, followed by Brooklyn Nets CEO Brett Yormark sending this tweet following their Christmas day beat down to Boston:
Nets fans deserved better today. The entire organization needs to work harder to find the solution. We will get there.

— Brett Yormark (@brettyormark) December 25, 2012
The Nets have a talented starting lineup capable of competing with the top teams in the East, but they'll need to make some fixes in order stay above water and ultimately paddle downstream.
Begin Slideshow

»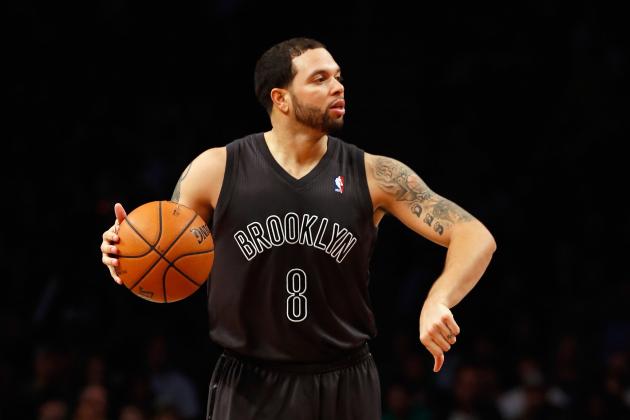 Mike Stobe/Getty Images

You can't implement a system that the star point guard disagrees with.
The whole "buying into the system" cliche might be overused, but it wouldn't still be around if it wasn't relevant from time to time.
These guys need to agree with the game plan and attack it with confidence.
When individuals have a role and they embrace that role, the offense tends to unfold with more fluidity and rhythm. Everyone needs to be on the same page, from the head coach to the 12th man.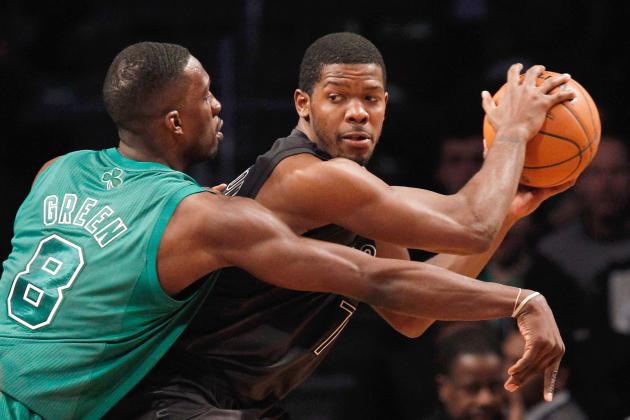 Mike Stobe/Getty Images

Isolation plays work when you have a dominant scorer who has an advantage in every one-on-one situation.
Joe Johnson is shooting 42.1 percent from the floor on 15.1 shot attempts per game. He's getting to the line 2.8 times in 38.8 minutes. If you're putting money into this machine exclusively, then you're not getting what you paid for.
Deron Williams excelled in Jerry Sloan's "Flex" offense, which called for off-ball movement, off-ball cutting and off-ball screening.
With a slasher who can finish off a route like Gerald Wallace and the shot-making abilities of Joe Johnson, this seems like better style offense right off the bat for this roster.
There's nobody on Brooklyn's roster who's worthy of getting entire possessions to themselves.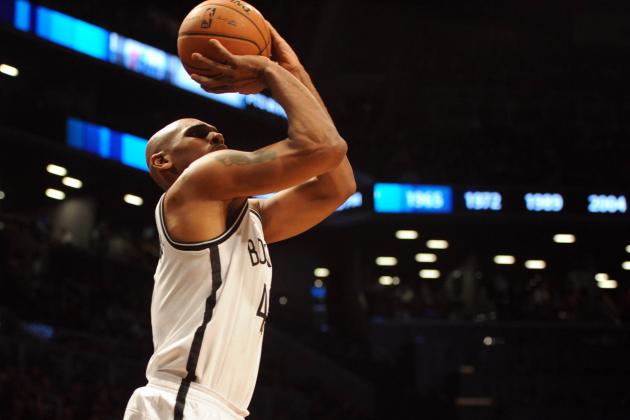 USA TODAY Sports

Brooklyn needs shooters on the wing, and not Deron Williams or Joe Johnson. These are ball-dominant guards who create the offense, not complementary scorers who are the benefactors of creativity.
When Williams and Johnson go into attack mode, they need spot-up shooters in the corners or on the wing to prevent the defense from collapsing the lane. The drive and dish has become such an integral part of the NBA game, but it only works when there's someone to dish to.
Right now Jerry Stackhouse has been that guy. It's unrealistic to think that he'll hold up physically and continue to shoot this well over a long period of time.
Brooklyn needs some better shooters to give Brook Lopez the space he needs and add more targets for their playmakers.
Debby Wong-USA TODAY Sports

This way is not so simple.
It's too early to panic, but from the surface, this backcourt doesn't quite make sense.
The first problem is trying to pair two ball-dominant guards in the same backcourt. Joe Johnson is at his best when he can use five to six dribbles moving east, west, north or south before getting off a shot he's comfortable taking. While he's dancing, you have Deron Williams off the ball, which takes away from his strengths.
Williams, on the other hand, uses the dribble to run the offense and create it for others, which usually results in Johnson standing around and becoming invisible throughout stretches of a game.
It's also a problem when the top two scoring options both shoot 45 percent or worse for their careers. Deron shoots 45 percent for his career, which is fine for a point guard who handles scoring and distributing duties. But if the other top gun shoots 44 percent, it's going to be difficult to sustain much offensive consistency.
You just don't see too many successful teams with the top two offensive options being ball-dominant, low-percentage perimeter scorers. Instead of swallowing their pride, it might not be such a bad idea to explore the trade market.