5 Blockbuster Giancarlo Stanton Trades That Would Make Sense for the Marlins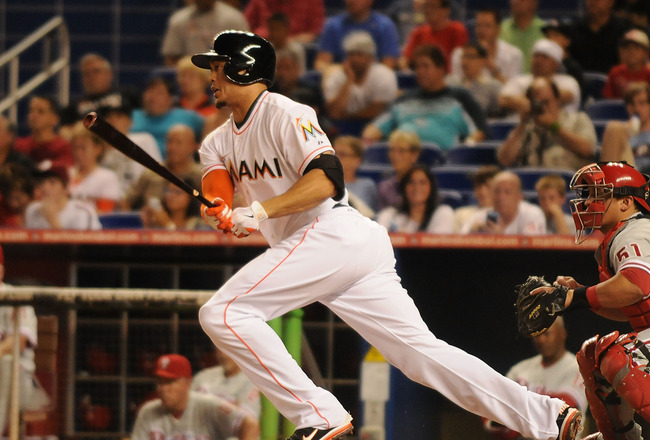 Jason Arnold/Getty Images
Despite the fact that it has been stated that Giancarlo Stanton will not be traded this winter, rumors about a potential deal keep on coming up (h/t Jon Heyman of CBS Sports). Jason A. Churchill of ESPN (Insider required) has mentioned that one of the most important things about a possible Stanton deal is when it occurs.
It appears as if Stanton has become the new Felix Hernandez. There will likely continue to be rumors about him even if he is not on the block.
Stanton will bring the Miami Marlins a huge package of players if they chose to trade him. He is one of the top power hitters in the league, and he should continue to get better as he gets older.
According to Gordon Edes of ESPN Boston, the Marlins want at least three top prospects for Stanton.
Texas Rangers
Jeff Gross/Getty Images
Missing out on Josh Hamilton, Zack Greinke and B.J. Upton may prompt the Texas Rangers to make a big trade this offseason. It is possible that Giancarlo Stanton could be a target for them.
Jim Bowden of ESPN (Insider required) has linked Stanton to the Rangers. Texas certainly has the pieces to pull off a deal with the Fish. Jurickson Profar or Mike Olt and Martin Perez could head to Miami to give the Marlins two potential superstars.
The Rangers would need to include a few other prospects, and players such as Jorge Alfaro and Neil Ramirez could also head to Florida.
Seattle Mariners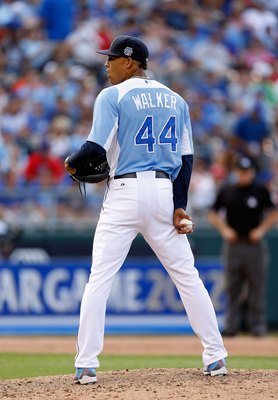 Jamie Squire/Getty Images
When the Miami Marlins are able to contend again in a few years, one of the things that will be important to them is having a strong pitching staff. Miami already has Jose Fernandez and Justin Nicolino in its system, both of whom look to have a bright future. However, the Marlins could still use more pitching, and for this reason, they match up well with the Seattle Mariners.
Seattle, like every team, wants to add young power hitters to its lineup and certainly would have an interest in Stanton for the right price.
The Mariners could send Taijuan Walker and James Paxton to the Marlins to immediately improve their starting rotation. Also included in a deal could be someone like third baseman Stephen Romero and outfielder Francisco Martinez.
Boston Red Sox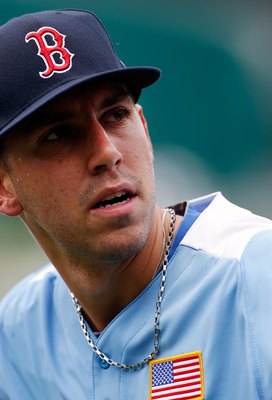 Jamie Squire/Getty Images
To compete in the American League East this season, the Boston Red Sox may need one more elite talent. They could find that player in Giancarlo Stanton.
Dealing for the Marlins superstar would make a big hit in the Red Sox farm system. It would seem likely that the Red Sox would need to include Xander Bogaerts, Matt Barnes and Jackie Bradley, Jr. in a trade.
However, that likely won't be enough for the Miami Marlins to move Stanton. Anthony Ranaudo or Juan Linares could also go to the Marlins.
Pittsburgh Pirates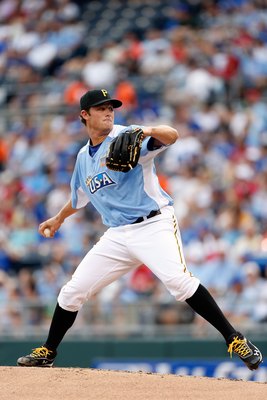 Jamie Squire/Getty Images
Trading for Giancarlo Stanton would be an interesting move for the Pittsburgh Pirates. The team would rapidly improve, but the move could actually harm it in the future because of all the talent that it would need to give up.
Gerrit Cole, a future ace, would be the centerpiece of any trade. Also going to the Miami Marlins in a trade would be Alen Hanson, Gregory Polanco and Josh Bell. If Miami asked for another piece, it could potentially get Tony Sanchez.
Miami would get a few players that can help it immediately as well as a number of pieces that can contribute in a few years time.
Tampa Bay Rays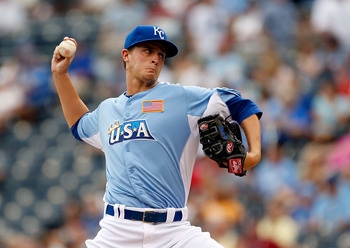 Jamie Squire/Getty Images
Two-thirds of the Tampa Bay Rays outfield of the future is set with Desmond Jennings and Wil Myers. The Rays could be looking for the third piece.
Giancarlo Stanton would be a phenomenal addition to the Rays starting lineup. There are a number of prospects that the Rays could send to Miami to make a deal.
Jake Odorizzi, Taylor Guerrieri and Chris Archer could all be a part of a deal for Stanton. That would give the Marlins two players that can join their starting rotation right away.
In addition to those three, the Marlins could also receive Drew Vettleson or Richie Shaffer.
Keep Reading

Miami Marlins: Like this team?