Seattle Mariners Trade Rumors: Justin Smoak Trade Close with Baltimore Orioles?
Use your ← → (arrow) keys to browse more stories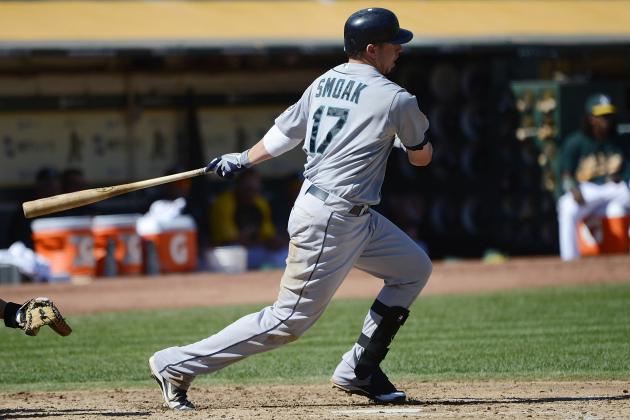 Thearon W. Henderson/Getty Images

Seattle Mariners trade rumors about a possible Justin Smoak trade seem to make sense for the team. After the acquisition of first baseman Kendrys Morales from the LA Angels, Smoak doesn't appear to have a spot on the roster any longer. Now a report from Monday (Dec. 24) shows that the Baltimore Orioles may turn into the perfect trading partner for the Mariners.