The Greatest College Basketball Teams of All-Time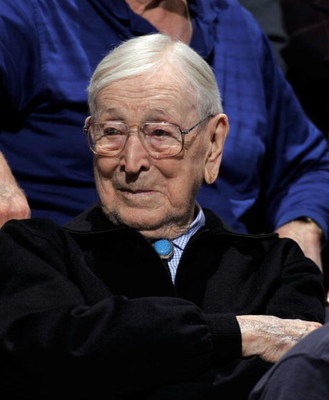 This listing of the
Top 10 College
Teams are constantly being revised as each basketball season is played. So, if you feel we are missing one, or a team should be rated higher or lower than its current rank, just comment on the bottom of the page. If you want to you can put who you think should be on this list.
10. 1954 KENTUCKY WILDCATS(25-0)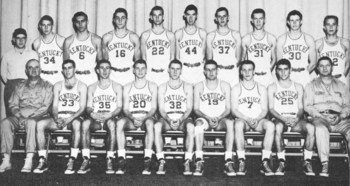 This team did not win the national title. Kentucky declined the offer to play in the NCAA Tournament. Adolph Rupp was quoted with, "We're not going because I'm not going to take a bunch of turds like you to the NCAA."
9. 1982 UNC TAR HEELS (32-2)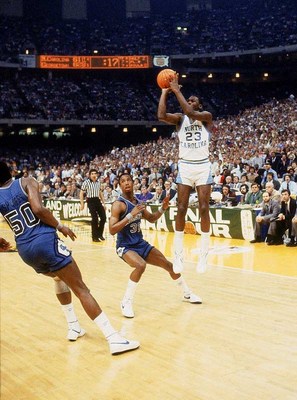 How did they lose two games with James Worthy, Michael Jordan, and Sam Perkins?
8. 1992 DUKE BLUE DEVILS (34-2)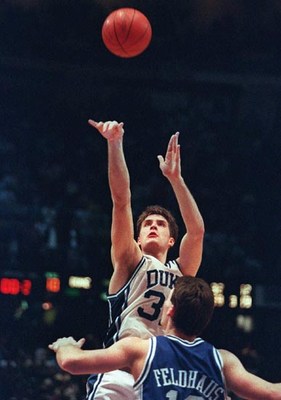 The Blue Devils won their second straight NCAA title in 1992. This team was ranked No. 1 the entire season and included Christian Laettner, Bobby Hurley, and Grant Hill.
7. 1956 SAN FRANCISCO DONS (29-0)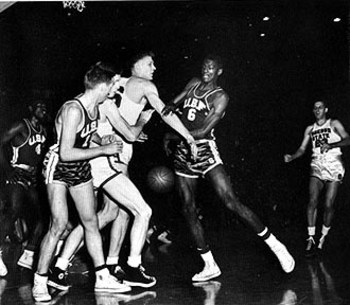 Won 55 straight games with players that included Bill Russell, Hal Perry, and K.C. Jones.
6. 1957 UNC TAR HEELS (32-0)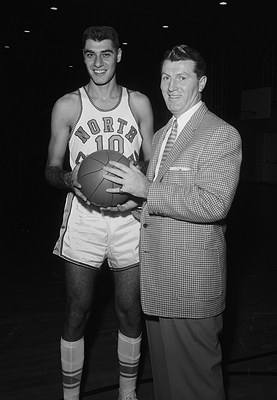 The Tar Heels capped their undefeated season by beating Kansas and Wilt Chamberlain to win the National Championship.
5. 1974 NC STATE WOLFPACK (30-1)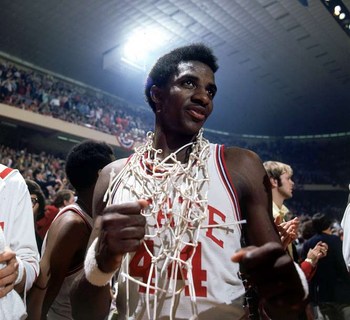 The Wolfpack's only loss came to UCLA in the regular season, however they beat them in the tourney. Players included David Thompson, Monty Towe, and Tom Burleson.
4.1996 KENTUCKY WILDCATS (34-2)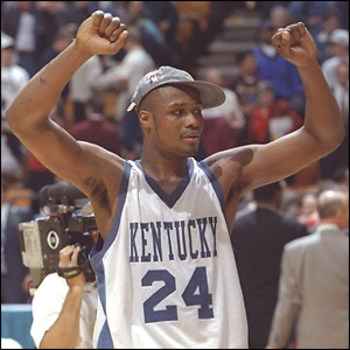 This Kentucky Team had five first-round picks and one second-rounder. The team included Antoine Walker, Tony Delk, Walter McCarty, Derek Anderson, and Ron Mercer.
3.1972 UCLA BRUINS (30-0)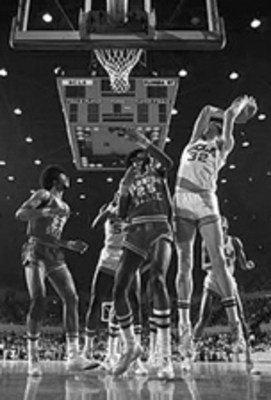 The Walton led Bruins won by an average margin of 32 points per game. From 1972-74, Bill Walton led UCLA to an 86-4 record and two national titles.
2.1976 INDIANA HOOSIERS (32-0)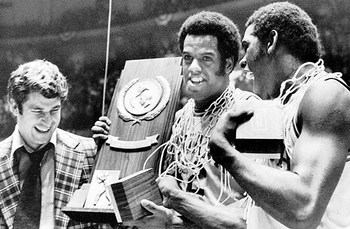 Over the two seasons that culminated in their 1976 national championship, the Hoosiers went 63-1.
1.1983 NC State Wolfpack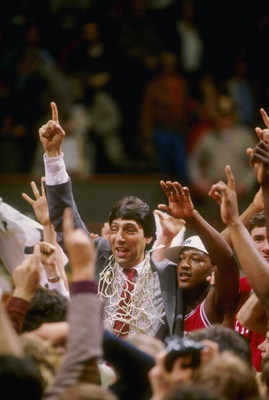 They were just the best fucking basketball team ever!!!!!!!!!!!!!!
Keep Reading