Celtic: 5 Reasons to Believe They Can Beat Juventus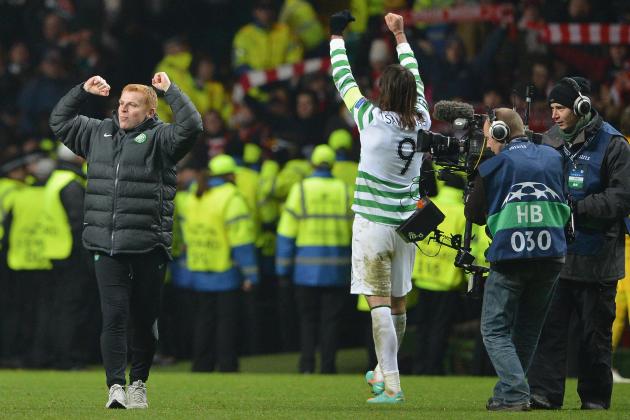 Jeff J Mitchell/Getty Images

With just under a couple of months to go until Celtic and Juventus square off in the last 16 in the Champions League and the Scottish Premier League title looking increasingly secure, thoughts at Parkhead will now be turning to the tie, as fans wonder if pulling off an upset really is possible.
As has been previously mentioned, Juventus were not a side Celtic would have been particularly pleased to be paired with when the draw was made earlier this month, but the closer the tie gets, the more you start to wonder what might need to happen if Celtic are to make it past the Italian champions and through to the quarterfinal stage.
Here are five reasons why Celtic should believe they are capable of getting it done.
Begin Slideshow

»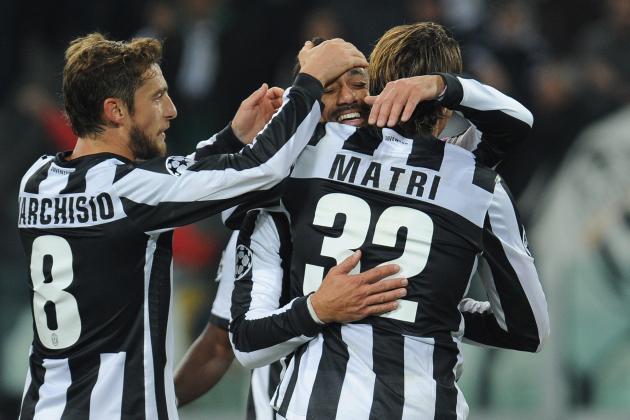 Valerio Pennicino/Getty Images

Juve only drew away with Nordsjaelland and at home with Shakhtar Donetsk in the group stages.
While the Shakhtar result can hardly be regarded as a particularly big upset—a quality side, they finished second in the group ahead of current holders Chelsea—failure to beat the Danish champions at home was a blip from Juventus, and something Celtic will look to in order to give themselves some optimism going into this tie.
Juventus did dominate this match, forcing 15 shots on target and a total of 18 corners, but Celtic will be hoping that Fraser Forster can continue his form if he is called upon and forced to face the same kind of onslaught.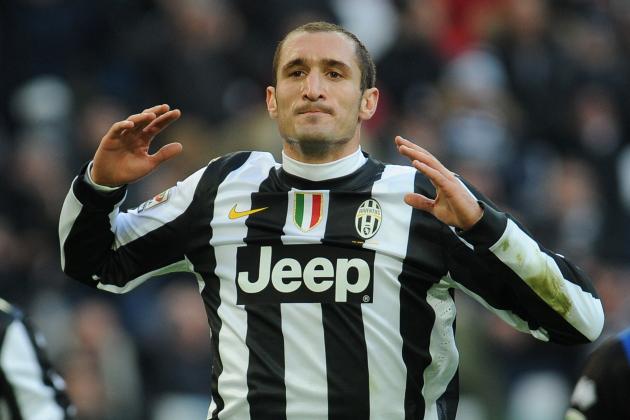 Valerio Pennicino/Getty Images

While Juventus have a strong squad, Giorgio Chiellini is a major doubt for either leg, currently missing with an injury.
Chiellini is an integral part of the Juventus defence, which is in itself a major reason for their recent success, and with him missing, they might not prove quite as difficult to penetrate or break down.
Reshuffling and having to make adjustments to a system that has been so effective can often prove complicated.
What's more, if Ghana are to fulfil expectations and reach the final of the upcoming African Nations Cup, Juve will have to do without Kwadwo Asamoah, another key player who Celtic would rather not come up against if at all possible.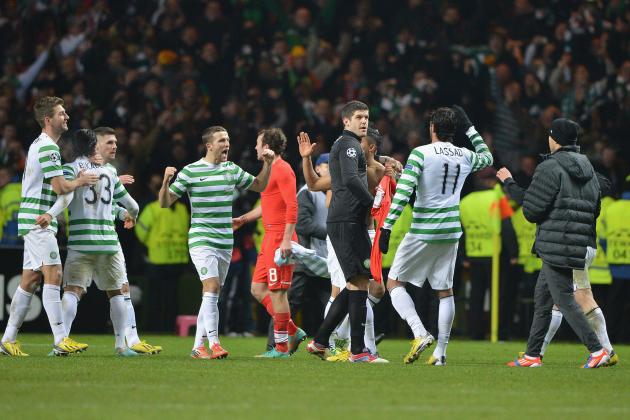 Jeff J Mitchell/Getty Images

Okay, here we go again.
Celtic are great at home.
Parkhead is an impregnable fortress.
Anything is possible.
It's all been said before, but that doesn't make it any less true—Celtic's record at home in the Champions League is incredibly impressive. In more than 20 matches played in the competition at Celtic Park, Celtic have lost only twice (both times to Barcelona) and have pulled off a number of impressive results over the years against sides the calibre of AC Milan and, most recently, this season's 2-1 victory at home to Barcelona.
It's the sort of atmosphere that makes hairs stand up on the back of your neck, and if the players are able to channel the same sort of energy that they have on previous occasions, then they stand a real chance.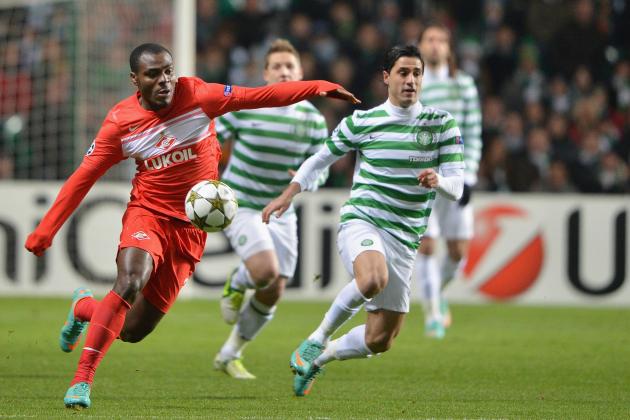 Jeff J Mitchell/Getty Images

Celtic have traditionally been poor away from home in the Champions League, where for years they were unable to pick up as much as a draw.
Generally it was considered that, going into the competition, the three away matches were a write-off and that if they were to have any chance of qualifying, they would have to make the most of their matches at home.
Now, though, since beating Spartak away in Moscow (and perhaps stretching back to their wins away to Helsingborgs, HJK and even their draw with Udinese in last season's Europa League) Celtic have a renewed confidence going on their travels and now consider themselves capable of getting results where before they suffered from a total lack of belief.
Juventus will prove a sterner test, but Celtic can also look to their impressive display at the Nou Camp against Barcelona, where despite being dominated for 90 minutes, they came within seconds of managing a famous draw.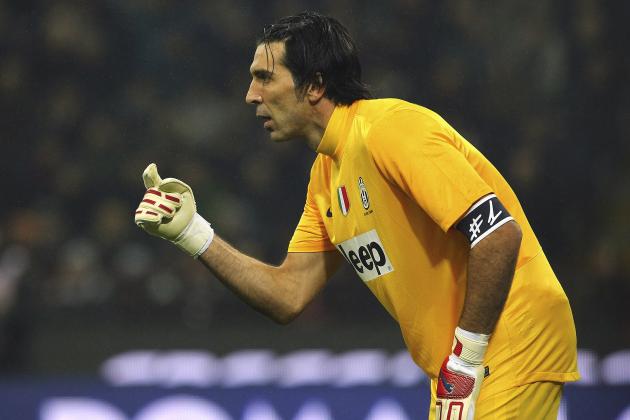 Marco Luzzani/Getty Images

As a club, Juventus' record in the Champions League/European Cup is highly impressive, winning the competition twice and finishing as runners-up five times.
Yet this particular side is relatively new to the competition, with only two players in the Juventus squad having previously won the tournament (Andrea Pirlo and Martin Caceres).
Elsewhere in the squad, Gianluigi Buffon in goal has vast Champions League experience, but a number of players are playing in it for the first time, and their lack of experience at this level and in knockout matches could prove costly.
To some extent, this is clutching at straws from a Celtic point of view, as Celtic themselves suffer from the same lack of experience, but the playing field is more level than it could have been had Celtic been paired with a side such as Bayern Munich or Manchester United.