Norwich City: 4 Things That Canaries Learned from Chelsea Defeat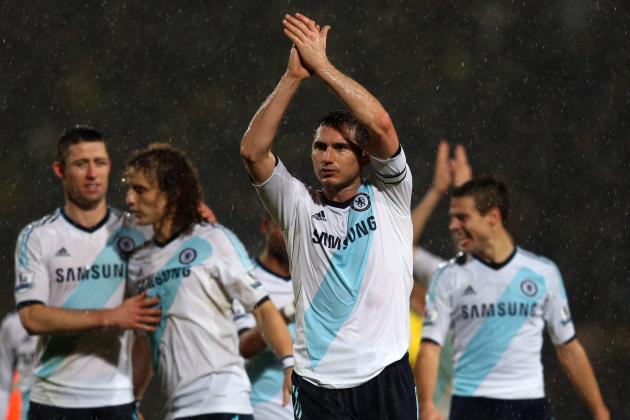 Julian Finney/Getty Images

Norwich City knew they faced a tough challenge when they faced a Chelsea side that was looking for another big win. Therefore, a lot of people may think that the Canaries got a decent result by only losing by the one goal.
Nevertheless, it's never nice to lose any game in the Premier League, and there are always things to be learned from every game, irrespective of the precise result. In fact, it's often said that more can be learned from a defeat than a win.
But in this case, I don't think we learned much new from the Canaries following their 1-0 defeat, but we did have certain ideas reinforced. Chris Hughton should now know his squad pretty well and have a clear understanding on where to strengthen in January.
So, sit back, relax and enjoy my latest slideshow with a nice festive drink.
Begin Slideshow

»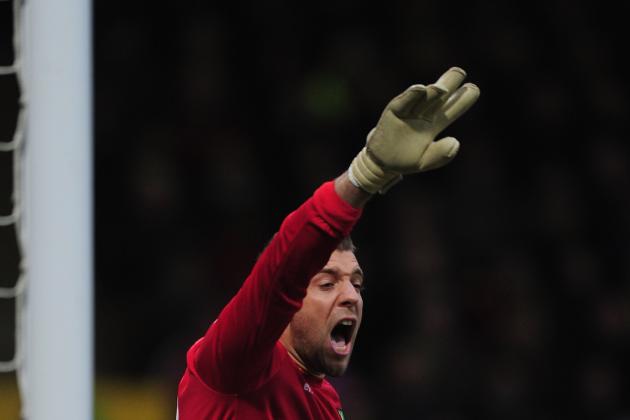 Jamie McDonald/Getty Images

I have been critical of Mark Bunn in the past, and I am yet to be completely convinced that he is solid enough. It is also rather difficult to gauge a goalkeeper when he doesn't seem to have been overworked. But what he did, he did rather well, which suggests to me that he is growing into the role.
We don't expect to see John Ruddy in a Norwich shirt until late March so there will be plenty more tests ahead for Bunn. The first of those will come against Manchester City when he can expect to be kept busy.
It will be interesting to see if Chris Hughton moves for a new goalkeeper in the January transfer window to provide cover and competition. Personally, I don't see this as necessary and sooner or later we need to get some Premier League experience into the likes of Rudd and Steer.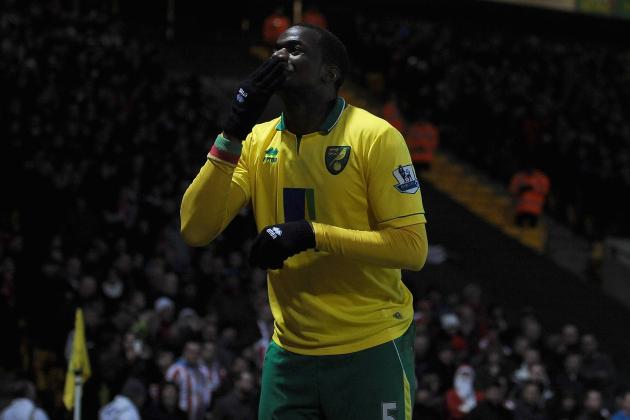 Christopher Lee/Getty Images

The most pleasing aspect of the game was how well we performed from a defensive point of view. It was just a shame that we had one lapse of concentration that led to that stunning goal from Juan Mata.
Sebastien Bassong and Michael Turner continue to prove themselves to be one of the most solid central defensive partnerships in the Premier League. It was just a shame that Bassong couldn't quite direct his header in the dying seconds.
Nevertheless, it does show how much progress the club has made this season because earlier in the season they were opened up by Chelsea at Stamford Bridge. In the end, it finished 4-1 to Chelsea in a game that Norwich were never really in.
This time around, we are disappointed to have lost 1-0, which shows how well the club has been progressing this season.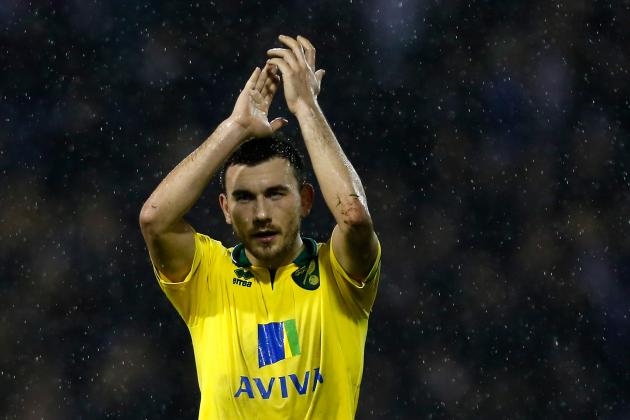 Paul Thomas/Getty Images

It was certainly disappointing that the passing game that Norwich possesses certainly didn't look to be at its best against Chelsea. I have seen enough games this season to know that the Canaries can keep the ball a lot better than they did on Boxing Day.
I also felt that the attacking intent was not what it could have been; there were times during the game that we allowed Chelsea to dictate more than I would have liked to have seen. However, I did feel that we did get into to some good positions during the game, but the final ball was not good enough to create a clear-cut opening.
I do fear that we aren't scoring enough goals from open play, and this was emphasised by the fact that our best chance again arrived from a late free kick. I am delighted to see that we are scoring so many goals from these sorts of situations, but we need to ensure we don't become a team that can only score from set pieces.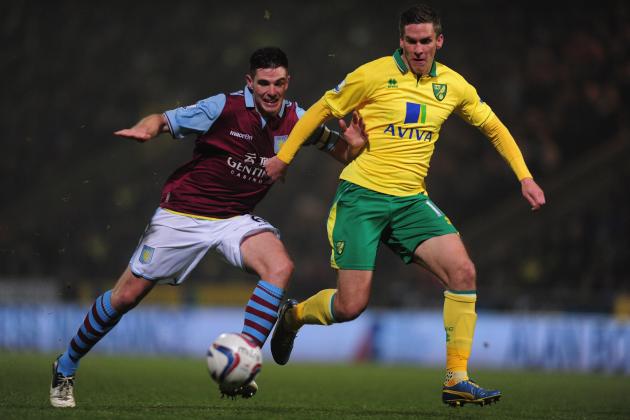 Jamie McDonald/Getty Images

I think it's clear that Chris Hughton sees something good from Steve Morison and tends to use him as a sub. It was clear that the Norwich manager was not prepared to settle for defeat against Chelsea by the fact that he partnered the Welsh striker with Grant Holt towards the end of the game.
However, I didn't see much from him to impact the game when he came on and do feel a little sorry for Simeon Jackson, because he is only being given a very limited opportunity to impress. I also thought that Elliott Bennett should have come on earlier than he did.
Nevertheless, we have to trust the Norwich City manager's decision making skills. Clearly, he feels that Morison offers a little more than his other options. Although, the Harry Kane situation is an interesting one because he was a Chris Hughton signing, so I can only assume he will get an opportunity in the near future.
But I do think we are missing that sub that can come on to change a game, rather than merely giving us another option. This is, in my opinion, the biggest thing to look at in the January transfer window; Steve Morison sadly doesn't seem to be that option, but hopefully we can solve the problem over the next few weeks.