7 NHL Free-Agents-to-Be Who Are Losing the Most Money During the Lockout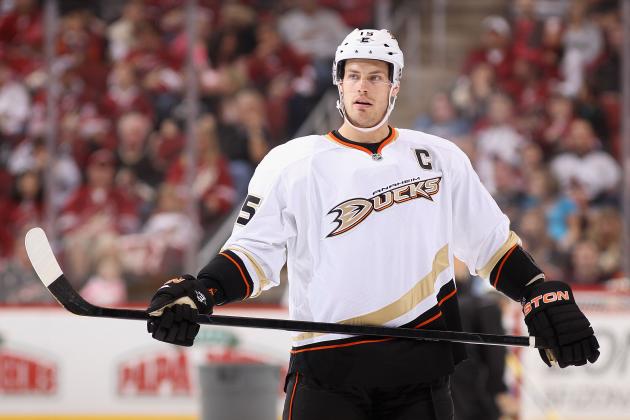 Christian Petersen/Getty Images

The NHL lockout has been very frustrating for players set to become free agents next summer because they are missing an opportunity to prove their worth to general managers around the league.
Players often perform at a high level in a "contract year" because they are hoping to make a ton of money in free agency, but with half of the 2012-13 season already gone, these players may only have 48 games to impress teams before the summer.
Let's look at seven upcoming free agents who are losing a lot of money because of the lockout.
Begin Slideshow

»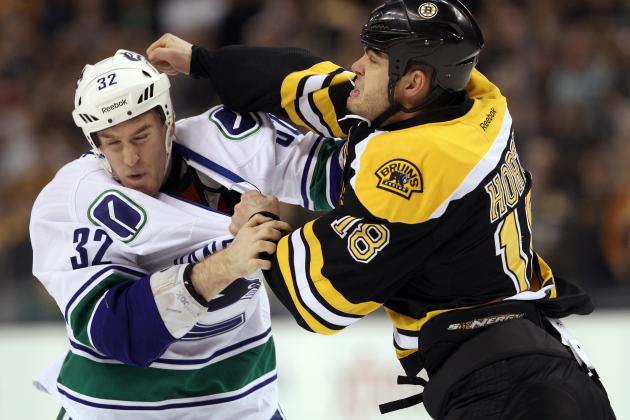 Elsa/Getty Images

This is an important year for Nathan Horton's future in the NHL. Horton was healthy enough to begin the season at 100 percent back in October, and he is losing very valuable games to show general managers that his recent problems with concussions won't be an issue in the future.
Horton needed a full season to prove that he's durable enough to deserve a long-term contract in the summer.
The best Horton can hope for now is that the lockout ends and he can play 48 or more regular-season games with the Bruins, in addition to any postseason games.
When healthy, Horton can be a top-tier power forward who scores 20-plus goals consistently.
For Horton to earn close to his 2012-13 salary ($5.5 million) in his next contract, he needs the lockout to end so he can show teams that he is close to 100 percent.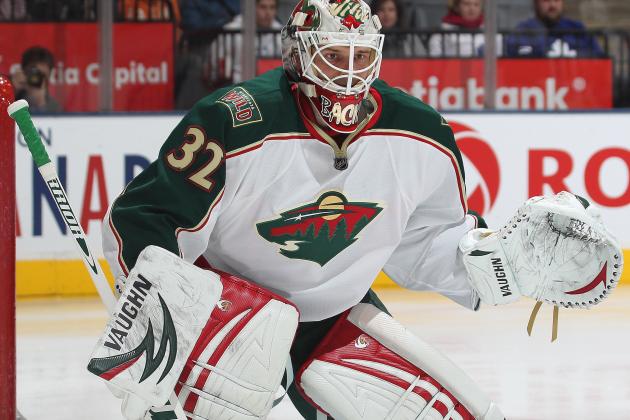 Claus Andersen/Getty Images

Minnesota Wild goaltender Niklas Backstrom had an opportunity to play on a playoff contender for the first time in several years, but now the 34-year-old veteran faces the possibility that he could hit the free-agent market without any postseason experience since 2008.
Since the Wild have two goalies who could start at the NHL level in the near future in Josh Harding and Matt Hackett, it's unlikely that Minnesota will break the bank to re-sign Backstrom this summer.
Backstrom needs a 2012-13 season to prove he's still a top-tier goaltender who can bolster a contending team's chances of winning the Stanley Cup.
The good news for Backstrom is that he will likely be the best goaltender on the market this summer, so if there is a season and he plays well, he could possibly sign a contract similar to his four-year, $24 million deal that will expire in July.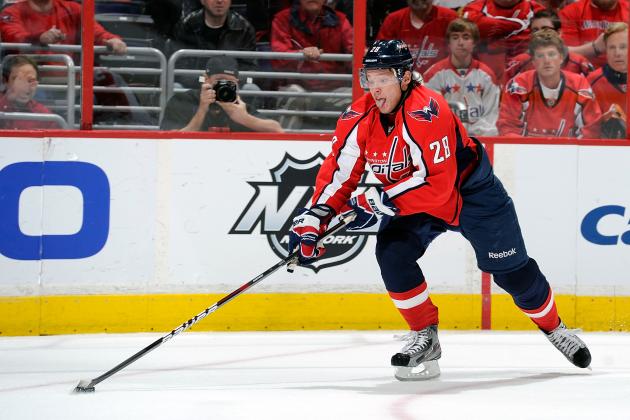 Greg Fiume/Getty Images

Alexander Semin was fortunate to sign a one-year, $7 million contract with the Carolina Hurricanes during the offseason when it appeared that no team was willing to give him a multi-year deal.
Semin needs a 2012-13 season to prove to teams that he will work hard, care about the team's goals just as much as his individual goals and become the 30-plus goal scorer he was after the 2004-05 lockout.
The former Washington Capitals star is not only losing a lot of his $7 million salary during the work stoppage, he is losing quite a bit of opportunities to boost his free-agent stock.
The Hurricanes are expected to be one of the most improved teams in the Eastern Conference, and if Semin plays well and helps lead them to the playoffs, then he could make a lot of money this summer.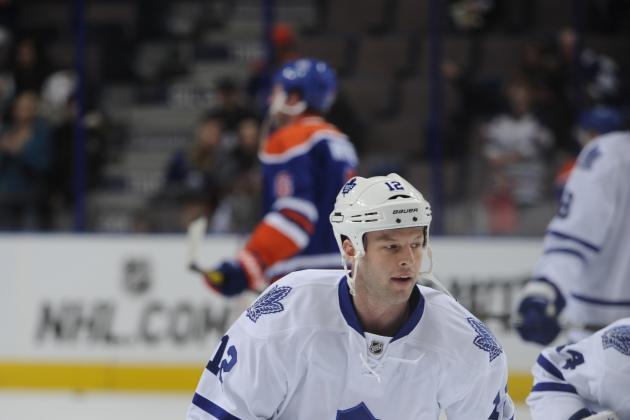 Dale MacMillan/Getty Images

To earn a fourth consecutive multi-year contract, Tim Connolly needs the lockout to end so he can be more productive offensively and more durable than he was last season for the Toronto Maple Leafs.
Durability and injury concerns have plummeted Connolly's free-agent stock heading into the season, and he needs a bounce-back year to earn a contract that pays him anywhere close to his $4 million salary for 2012-13.
Connolly has missed an average of 28.8 games over the last seven seasons, and has reached the 50-point mark just twice since the previous lockout.
The current work stoppage is preventing Connolly from showing teams that he can be healthy and productive offensively on a consistent basis. This lockout couldn't have come at a worse time for the 31-year-old center.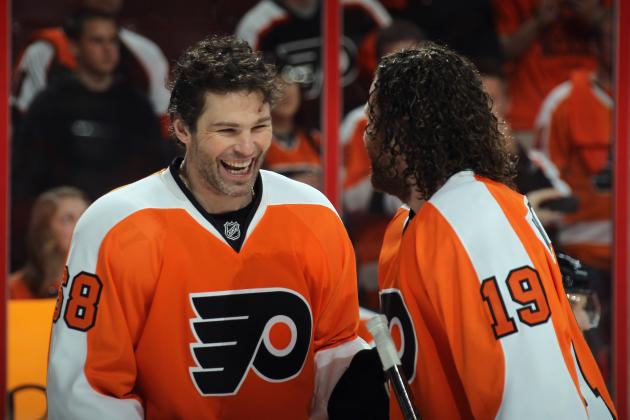 Bruce Bennett/Getty Images

Jaromir Jagr was fantastic last season for the Philadelphia Flyers after taking a three-year break from the NHL, and his impressive offensive production helped earn him a one-year, $4.5 million free-agent deal with the Dallas Stars in the summer.
Jagr can still play at a high level, but at age 42, it's not going to be easy for him to earn another high salary in the summer if the season is lost.
It's possible that if there's no 2012-13 season because of the lockout, Jagr could retire and finish the remainder of his professional career in the Czech Republic for HC Kladno, which is the team he's playing for right now.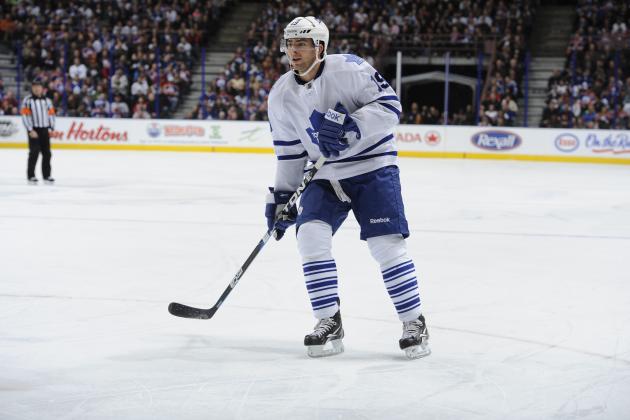 Dale MacMillan/Getty Images

An impressive 2011-12 season improved the free-agent stock of Toronto Maple Leafs winger Joffrey Lupul, but after suffering a season-ending shoulder injury in March, the lockout has prevented the 29-year-old veteran from being able to continue his great play from a year ago.
Lupul has not been a durable player since he left the Philadelphia Flyers following the 2008-09 season. He has missed a total of 185 games over the last four years, and to earn a huge contract in the summer, Lupul needs to prove that he can be a durable player going forward.
When he's in the lineup consistently, Lupul can score over 60 points and 25 goals, but the lockout has prevented him from showing teams that his injury concerns are no longer a real problem.
If the lockout ends and Lupul proves that he can be a point-per-game player when healthy, he should be able to earn a salary of at least $4 million in his next contract.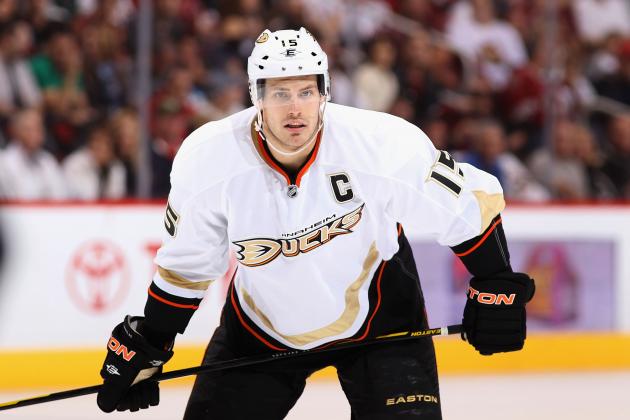 Christian Petersen/Getty Images

Ryan Getzlaf will likely get a huge contract in the summer whether or not the 2012-13 season is played, but the lockout is definitely costing him some money on the free-agent market.
As the top center available in 2013, Getzlaf could make a lot of money as a free agent if there is a season and he performs at a high level. Every team needs a No. 1 center that scores goals, excels as a playmaker and plays well defensively.
After scoring 76 points during the 2010-11 season, Getzlaf's offensive production dropped by 19 points last year, and his team finished 13th in the Western Conference. He's not the same elite player that he was in 2009.
Getzlaf is still a first-line player, but his recent offensive struggles are a bit of a concern, especially since two of the league's best wingers (Corey Perry and Bobby Ryan) regularly play alongside him. Getzlaf needs the lockout to end as soon as possible so he can boost his free-agent stock.