Arsenal's 7 Biggest Disappointments of 2012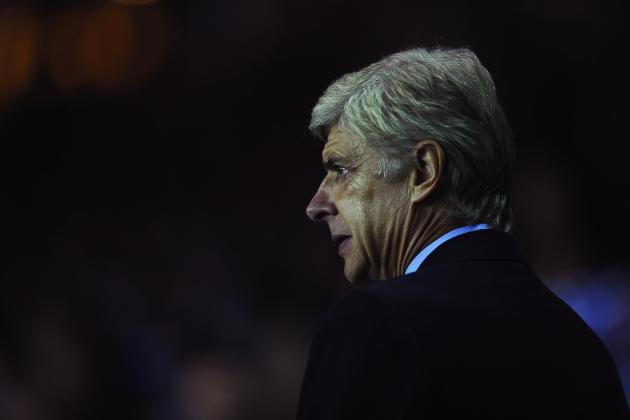 Laurence Griffiths/Getty Images

2012 has, on a whole, been a year to forget for Arsenal.
There have been bad results, the selling of top players, bad management and, above all, a growing feeling of discontent among the fans.
Here are the seven major disappointments that came to define Arsenal's year for all the wrong reasons.
Begin Slideshow

»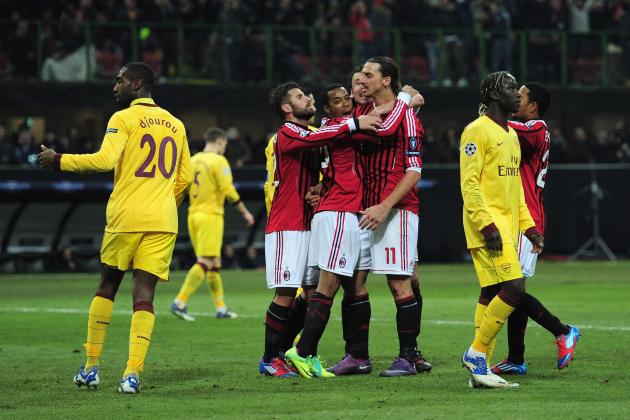 Shaun Botterill/Getty Images
Zlatan Ibrahimovic celebrates after scoring against Arsenal.
Following Arsenal's successful negotiation of the Champions League group stages that saw them top their group and that included wins against Borussia Dortmund and Marseille, hopes were high.
Arsene Wenger's men were confident of securing a result at the San Siro—where the Gunners have traditionally done well at—against an ageing AC Milan side.
However, their chances of progression were to be left in tatters as Milan ran riot with a 4-0 win. Not only did the result show how far Arsenal had fallen since their 2-0 win at the same venue in 2008, but the fact that they produced one of the best performances the Emirates has ever seen in the 3-0 return-leg win, made it all the more frustrating.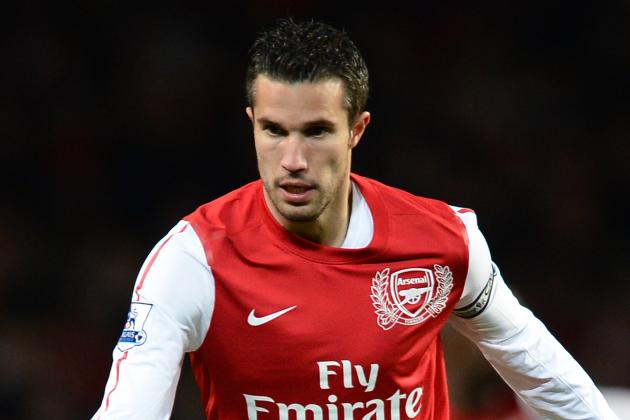 Laurence Griffiths/Getty Images
Robin van Persie's letter was a bitter blow to Arsenal fans
Robin van Persie's letter to the Arsenal fans was probably the biggest disappointment of the year. Yes, because he confirmed what all fans had been dreading—that he wanted to leave.
But it was the details in the letter that made it all the more damning.
That a meeting between Arsene Wenger, Ivan Gazidis and the player—who was desperate to win trophies with Arsenal—led to a disagreement on the club's strategy for the future and summed up all that was wrong.
It laid bare the failings of the club and showed the reasons why many a star player had left over the years. They wanted to win trophies with Arsenal, but Arsenal did not want to win trophies with them.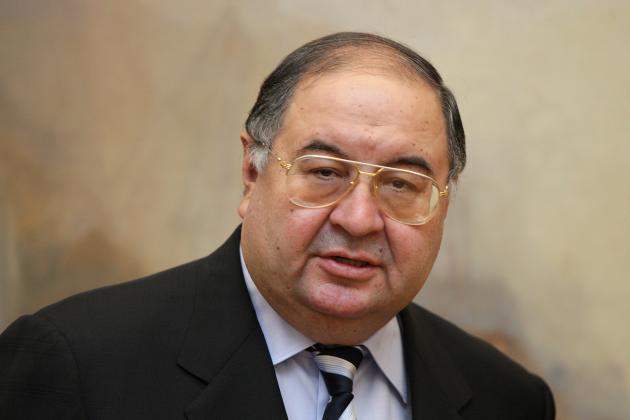 Oli Scarff/Getty Images
Alisher Usmanov's letter came just a day after Robin van Persie's.
Just a day later the soap opera that is Arsenal Football Club was to take another juicy turn. In response to the Robin van Persie news, the club's second-biggest shareholders—Alisher Usmanov and Farhad Moshiri—hit out at the running of the club.
At the heart of the letter was the claim that a tight financial regime was leading to the club selling their best players, while finding cheaper replacements—an argument that every Arsenal fan could relate to.
The only thing was, the letter was exploiting a moment of turmoil like that of a PR stunt and the club was now airing its dirty laundry in public. Arsenal were well and truly a club in crisis.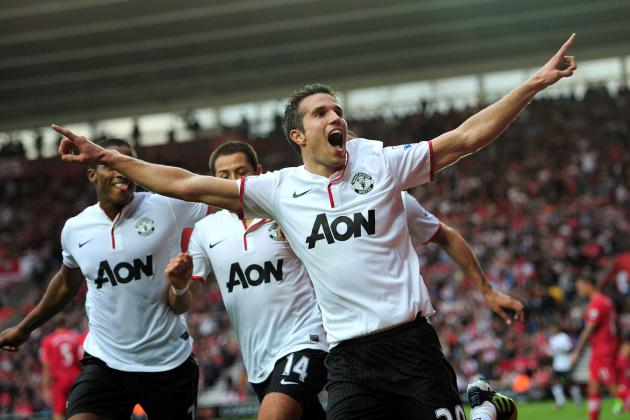 Jamie McDonald/Getty Images
Robin van Persie became an instant hit at Old Trafford.
It was not simply the departure of Robin van Persie that made August 17 such a bleak day in the club's history, as ever since his letter the writing was on the wall. It was more the pain of seeing him sign for archrivals Manchester United.
Yes people say the Gunners did well to get £24 million out of United but there is now a good chance a van Persie-less Arsenal team will fail to qualify for the Champions League next season, thus probably losing all that money and more as a result.
Meanwhile, up north, van Persie has taken no time at all to adapt to his new surroundings and will probably be a key reason why United will win a 20th league title this season.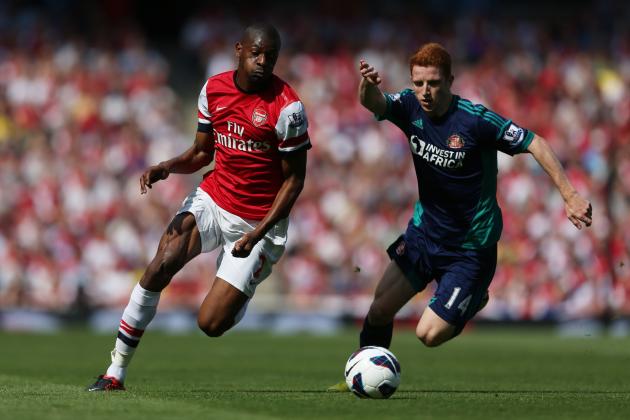 Julian Finney/Getty Images
Abou Diaby was not able to stay fit for long.
Ever since Abou Diaby suffered an ankle fracture following a horrendous tackle by Sunderland's Dan Smith in 2006, his Arsenal career has been plagued by injuries. In the whole of the 2011-12 season the midfielder only managed a meagre total of 96 minutes on the pitch.
Yet this summer Arsene Wenger put all his faith in Diaby, believing he was the answer to all the club's prayers. And just a few games into the season the trick looked to be working with Diaby managing a string of appearances and combining brilliantly with new signings Lukas Podolski and Santi Cazorla to help secure results at Liverpool, Montpellier and Manchester City.
However, Diaby was forced off injured in just his sixth appearance of the season. He has yet to be seen since. Wenger's gamble failed to pay off.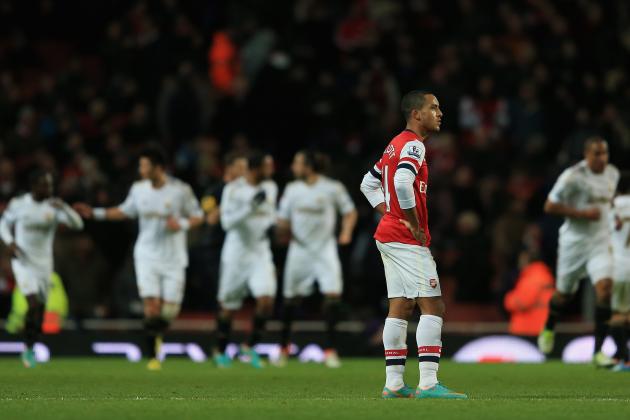 Richard Heathcote/Getty Images
The atmosphere at the Emirates turned sour against Swansea.
With Arsene Wenger having failed to win a trophy at Arsenal for a staggering seven seasons, it is fair to say a feeling of discontent was starting to bubble over at the Emirates.
Before the Swansea game, the Black Scarf Movement protest took place outside the stadium campaigning against the way the club has been run in recent years. 90 minutes later Arsenal had been "out-Arsenaled" by Swansea, going down 2-0.
The Gunners were now 10th in the league after the worst start to a season in Wenger's reign. The boos that sounded out around the stadium at the final whistle had never been so loud. Chants of "Wenger out" could even be heard. The feeling of discontent had bubbled over into the mainstream.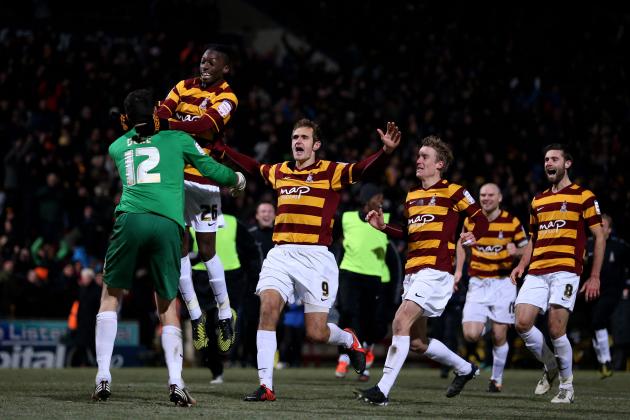 Clive Brunskill/Getty Images
Bradford secured a historic victory.
If Arsenal fans felt things could not get any worse after the Swansea defeat, then just 10 days later they were soon to hit an almighty new low.
With a Capital One Cup quarterfinal against a League Two side, many looked at it as the perfect route to a first trophy for eight seasons. To be fair to Arsene Wenger, he did not take Bradford lightly, realising the importance of a need for any trophy by picking his near-enough strongest team.
The only thing was his team forgot to turn up, and the team lying 65 places below them produced a heroic display to earn a well-earned victory. The worst defeat of Wenger's reign. The most humiliating defeat for a generation of Arsenal fans.