NFL Picks Week 17: Analyzing Expert Predictions from Around the Web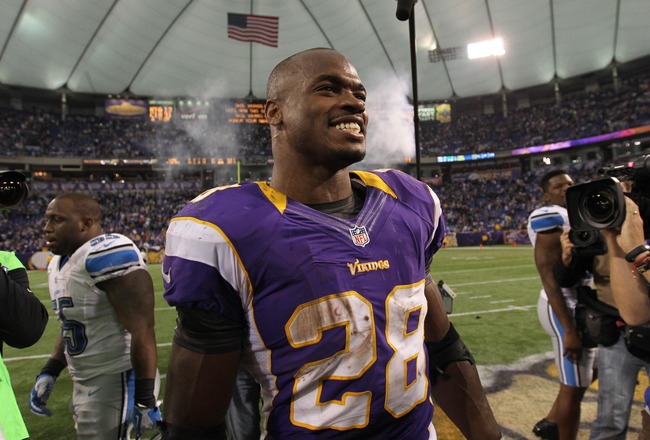 Adrian Peterson could get the best of both worlds with a playoff berth and rushing record.
Brace Hemmelgarn-USA TODAY Sports
New York Jets at Buffalo Bills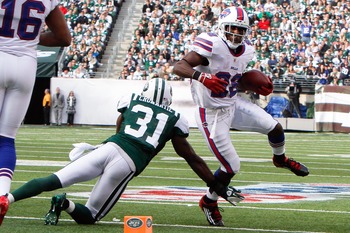 USA TODAY Sports
Neither defense can stop the run. Although the Jets are better at defending the pass, Buffalo fields the more balanced offense. C.J. Spiller is the difference in this glorified exhibition game.
Bills are a unanimous pick
Miami Dolphins at New England Patriots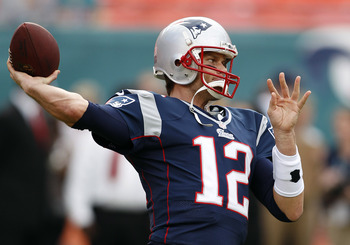 Robert Mayer-USA TODAY Sports
It's not about the bye week for the New England Patriots. It's about getting a victory for added postseason confidence.
The Miami Dolphins don't field a pass defense capable of slowing Tom Brady down, so expect New England to dominate. On the flip side, Miami's offense isn't explosive enough to keep pace with Brady.
Patriots are a unanimous pick
Baltimore Ravens at Cincinnati Bengals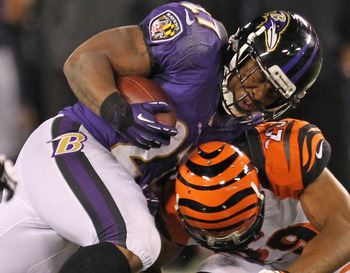 Mitch Stringer-USA TODAY Sports
The Baltimore Ravens have been uncharacteristically weak on defense in 2012.
And, despite the offense picking up some slack early on, Baltimore dropped three straight prior to a Week 16 victory.
The Cincinnati Bengals, though, field a much better defense and pass rush capable of controlling the line of scrimmage.
Miller: Bengals
Schottey: Bengals
Silver: Bengals
La Canfora: Bengals
Hoge: Bengals
Harrison: Ravens
Rozum: Bengals
Cleveland Browns at Pittsburgh Steelers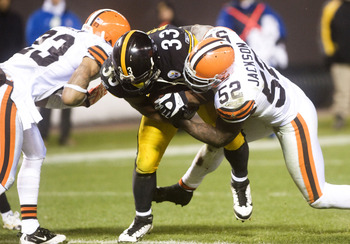 Vincent Pugliese- USA TODAY Sports
Although this game is just for bragging rights, the Cleveland Browns and Pittsburgh Steelers have something to play for. Cleveland is looking to sweep Pittsburgh and the Steelers are ready to vent after missing the postseason.
Nevertheless, expect a close call, as each defense is capable of stifling the opposing offense. The Browns have a pass rush and Pittsburgh can lock down in coverage.
One major difference will be turnovers, which Cleveland has generated more of in 2012.
Miller: Steelers
Schottey: Steelers
Silver: Steelers
La Canfora: Steelers
Hoge: Steelers
Copeland: Steelers
Rozum: Browns
Houston Texans at Indianapolis Colts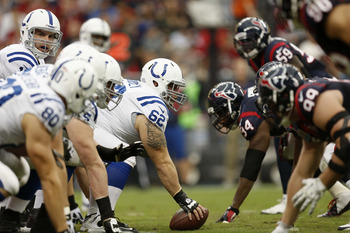 Thomas Campbell-USA TODAY Sports
Despite the Houston Texans' pass defense being exploited throughout the year, the Indianapolis Colts are not nearly as high-powered as New England or Green Bay, both teams that racked up big passing numbers against Houston.
That said, the Colts have improved their ground game to maintain balance and keep Houston honest.
A significant disparity, however, comes in the form of Indy's rush defense. In allowing an average of 5.1 yards per carry, Arian Foster will run all day. At the same time, Indy can't afford to stack the box with receiver Andre Johnson going deep.
Miller: Colts
Schottey: Texans
Silver: Texans
La Canfora: Texans
Hoge: Texans
Harrison: Texans
Rozum: Texans
Jacksonville Jaguars at Tennessee Titans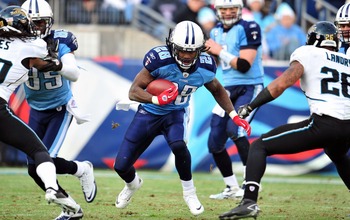 Don McPeak-USA TODAY Sports
The Tennessee Titans are on the brink of being NFL's laughingstock of 2012, partly because the Jacksonville Jaguars could potentially pull the season sweep of Tennessee in Week 17.
Would you want to be the team, let alone division rival, to get swept by Jacksonville? No.
As a result, Chris Johnson steamrolls over the Jags' porous rush defense and the Titans avoid the upset.
Miller: Jaguars
Schottey: Titans
Silver: Titans
La Canfora: Jaguars
Hoge: Titans
Harrison: Titans
Rozum: Titans
Philadelphia Eagles at New York Giants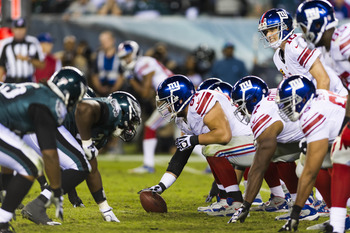 Howard Smith-USA TODAY Sports
The New York Giants have been their own worst enemy. After starting out 6-2 and controlling each week, Big Blue morphed into their polar opposites of being clutch.
Now, New York needs a win and some help to make the postseason. Well, the Philadelphia Eagles are looking to salvage their season and a sweep of the Giants would do just that.
Not to mention the Giants have had trouble with mobile quarterbacks in 2012. Michael Vick is starting according to Adam Schefter of ESPN.com.
Andy Reid hinted he will start Michael Vick on Sunday. The two allies and friends would be going out together.

— Adam Schefter (@AdamSchefter) December 24, 2012
Miller: Giants
Schottey: Giants
Silver: Eagles
La Canfora: Giants
Hoge: Giants
Harrison: Giants
Rozum: Eagles
Chicago Bears at Detroit Lions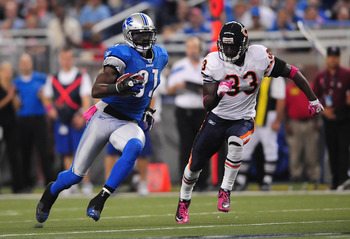 Andrew Weber-USA TODAY Sports
Regardless of Calvin Johnson's potential to break 2,000 receiving yards, the Chicago Bears still field the better team.
Chicago can run the ball when needed and the Detroit Lions don't present a strong run or pass defense. The Lions give up a 63.9 completion percentage and average of 4.5 yards per rush, so the Bears will control the tempo throughout.
The end result is a shortened game to keep Detroit's fast-paced offense sidelined, leading to a key road victory.
Miller: Bears
Schottey: Lions
Silver: Bears
La Canfora: Lions
Hoge: Bears
Harrison: Bears
Rozum: Bears
Green Bay at Minnesota Vikings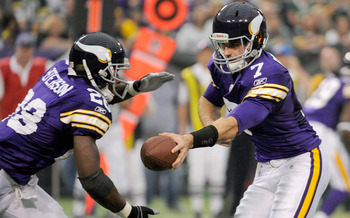 Hannah Foslien/Getty Images
One of the contests with the most playoff implications this week, the Green Bay Packers and Minnesota Vikings have much on the line. Green Bay is trying for the NFC's No. 2 seed and the Vikings need a win for a postseason berth.
Additionally, the Packers are facing Adrian Peterson who is currently flirting with 2,000 rushing yards. Given the overall offensive efficiency for each, expect Green Bay to stack the box against Peterson. In short, force Christian Ponder to outperform Aaron Rodgers.
That is to Titletown's advantage, because the Packers can set up the ground game thereafter.
Miller: Packers
Schottey: Packers
Silver: Packers
La Canfora: Packers
Hoge: Vikings
Harrison: Packers
Rozum: Packers
Tampa Bay Buccaneers at Atlanta Falcons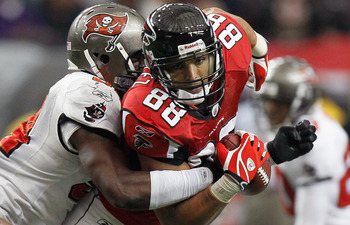 Kevin C. Cox/Getty Images
There's nothing to play for in this game.
The Atlanta Falcons have already clinched home-field advantage and the Tampa Bay Buccaneers are out of the postseason hunt.
No matter how long Atlanta plays its starters, the Buccaneers don't present the offensive prowess to match. Doug Martin can certainly slam the ball on the ground, but Tampa has greatly lacked efficiency of late.
Falcons are a unanimous pick
Carolina Panthers at New Orleans Saints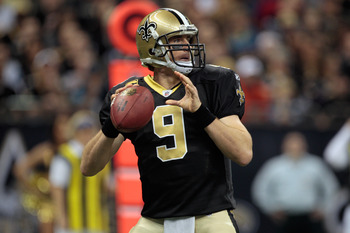 Chris Graythen/Getty Images
Drew Brees at home against the Carolina Panthers is a favorable matchup for the New Orleans Saints.
For one, New Orleans wants to finish .500 and avenge the early season loss to Carolina at the same token. Secondly, the Saints present a defense that has significantly improved at stuffing the run and generating turnovers. Carolina doesn't have the defense to slow the Saints down and Cam Newton won't outplay Drew Brees.
Miller: Saints
Schottey: Saints
Silver: Saints
La Canfora: Saints
Hoge: Saints
Harrison: Panthers
Rozum: Saints
Kansas City Chiefs at Denver Broncos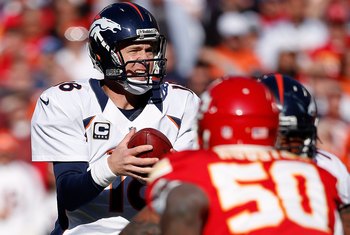 Jamie Squire/Getty Images
Peyton Manning and the Denver Broncos are still in the hunt for a postseason bye week and, should the Texans flop against the Colts, Denver winning would give them the AFC's No. 1 seed.
The Broncos are simply better on each side of the ball and the Kansas City Chiefs fail in terms of balance and consistency. Even if Jamaal Charles runs well, K.C. has trouble scoring touchdowns and the Broncos will generate turnovers.
Broncos are a unanimous pick
Oakland Raiders at San Diego Chargers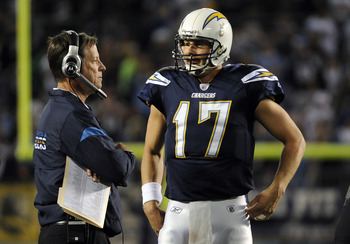 Harry How/Getty Images
In another meaningless game, the San Diego Chargers and Oakland Raiders shouldn't want to win. After all, losing here ups the 2013 NFL draft position in the hopes of greater promise next fall.
Oakland is the much worse team, though, because San Diego possesses a stronger pass rush and ability to force some turnovers. Also, regardless of who is under center for the Raiders, none are better than Philip Rivers, even when Rivers is turnover-prone and consistently unreliable.
Chargers are a unanimous pick
Arizona Cardinals at San Francisco 49ers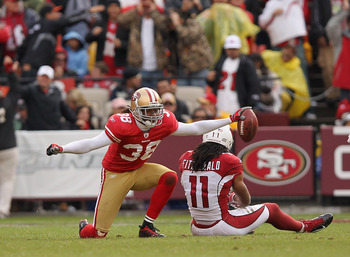 Ezra Shaw/Getty Images
The San Francisco 49ers have much to play for in Week 17. Needing to win the NFC West and potentially claim the No. 2 seed should Green Bay drop, San Francisco will find confidence for January with a win. Hosting the Arizona Cardinals on Sunday, the 49ers will simply crush the Cards.
Arizona lacks dependability across the board and all San Francisco must do is isolate Larry Fitzgerald. Eliminating his impact forces the rest of Arizona to step up, which has been an issue all season.
49ers are a unanimous pick
St. Louis Rams at Seattle Seahawks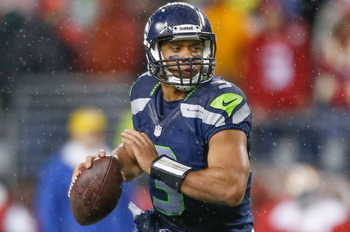 Otto Greule Jr/Getty Images
Each offense can run the ball consistently and the defenses are capable of controlling the line of scrimmage.
One distinct competitive advantage between the Seattle Seahawks and St. Louis Rams, though, is Russell Wilson. His mobility, strong arm and accuracy are better than that of Sam Bradford. Add Seattle's fielding both the better defense and ground game and the 'Hawks earn victory 11 this season.
Seahawks are a unanimous pick
Dallas Cowboys at Washington Redskins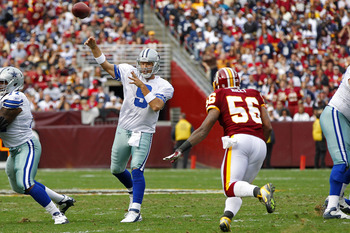 Geoff Burke-USA TODAY Sports
Will Tony Romo be able to equal the performance of Robert Griffin III? Romo did just that in the Thanksgiving Day meeting.
Unfortunately for the Dallas Cowboys, the Washington Redskins took one in Big D. Now facing a must-win situation, each offense will bring out the entire playbook to win the division.
Doing so will expose the weaker defensive units because each lack elite coverage and are not dominant against the run. Washington, however, possesses a minute advantage as it has forced more turnovers in 2012.
On the other hand, RG3 rarely turns it over and the Redskins defense will provide him with additional possessions. The end result is our nation's capital finishing the regular season on a seven-game win streak.
Miller: Redskins
Schottey: Cowboys
Silver: Redskins
La Canfora: Cowboys
Hoge: Redskins
Harrison: Cowboys
Rozum: Redskins
Follow John Rozum on Twitter.
Keep Reading