NFL Teams on Upset Alert for Week 17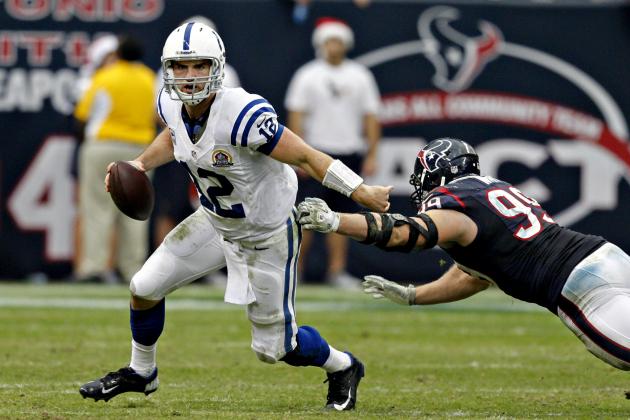 Bob Levey/Getty Images

Week 17 means slim pickings for teams on upset alert.
Vegas is ignoring a bunch of games this weekend because playoff implications aren't involved and casinos don't like to lose money because backup quarterbacks are inserted into a meaningless game. The games that are on the books: a couple of best vs. worst matchups and a bunch of coin-flip games.
Still, we've dug deep this week and pulled three teams that are ripe for upset if they don't pay attention.
Last week, teams on upset alert were 2-1. Only the Pittsburgh Steelers failed to heed this warning and lost by a field goal to the Cincinnati Bengals. The Indianapolis Colts were close to faltering, beating the lowly Kansas City Chiefs by seven.
Remember the guidelines for upset alert: Underdogs are determined by Vegas odds (FootballLOCKS.com); putting a team on "upset alert" is not picking them to lose (it's just putting them on notice); potential "upset alert" teams are based on matchups, trends and team-specific scenarios.
So which teams should be worried in Week 17? Read on to find out.
Begin Slideshow

»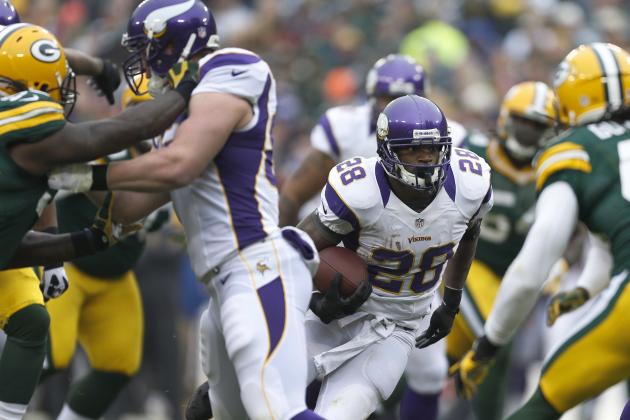 Wesley Hitt/Getty Images

When the Green Bay Packers were left for something to play for in Week 17 (namely, playoff seeding and home-field advantage), this game got a lot more difficult for the Minnesota Vikings.
Still, while the Packers are the better team on paper, anytime Adrian Peterson takes the field, the Vikings have a puncher's chance to bring home the victory. Against the league's 14th-ranked rushing defense, it's not going to be a cakewalk, but it isn't like Peterson doesn't have the ability to nearly double the Packers' 112 rush yards allowed per game.
To complicate matters for the Packers, the Vikings are fighting for their playoff lives and Peterson is looking to join the 2,000-yard rusher club and potentially erase Eric Dickerson's name from the record book for most rushing yards in a season.
While both teams have a lot to play for in this one, the Vikings are at home and will be bringing their best. The Packers need to watch out.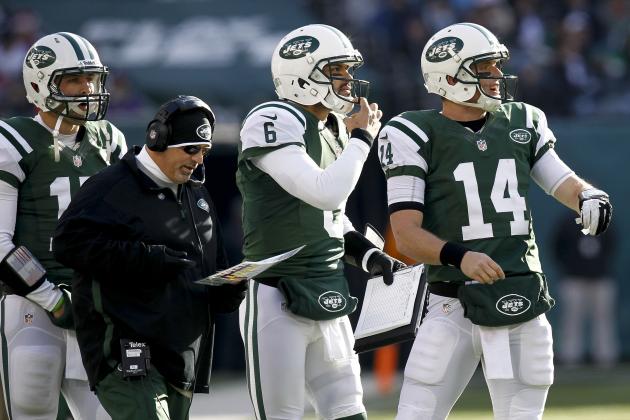 Jeff Zelevansky/Getty Images

The Jets completed their transformation from football team to full-blown Barnum and Bailey production this season and have become fodder for TMZ as much as ESPN.
That said, it's hard not to like them in Buffalo this weekend against a Bills offense that can't move the ball through the air—especially against the Jets' pass defense.
If you look at this game the other way—C.J. Spiller and the Bills' ground game vs. the Jets' pedestrian run defense—you can get a Bills win pretty easily (that's how I'm picking this game). But it's worrisome when one remembers all the times Chan Gailey has gone long stretches without utilizing his talented back.
In the end, this game should come down to just how inept the Bills' and Jets' passing offenses look in the snow showers and how many times Spiller is able to remind Gailey that he should be getting the ball.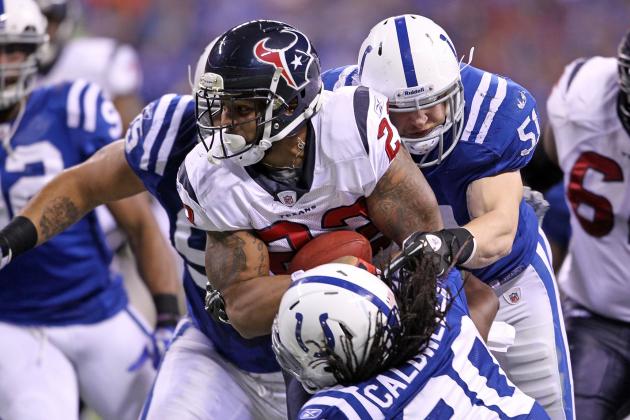 Andy Lyons/Getty Images

With home-field advantage on the line, there's every reason to believe Houston gets it done this weekend against the Colts, who have already locked up their wild-card spot.
Yet just a few weekends ago, the Colts went to Houston and played just about as bad as they could, and the Texans let them hang around. The final score (29-17) wasn't indicative of the beatdown the Colts should've been receiving.
That's been the Texans' M.O. for much of 2012. They've won close games but have also gotten into trouble by not keeping lesser opponents down. If they give Andrew Luck a chance to come back late at Lucas Oil Stadium, he might take that invitation gladly.
If the Texans want home-field advantage and another win against their divisional foe, they need to run Arian Foster down the Colts' throat until they choke on him. Then, for good measure, keep doing it until the clock reaches zero and the Texans have won by 20.
Week 17 isn't the best time to learn how to play with a lead. But if the Texans don't, they could head home (alongside the other teams on this list) with an upset.
Michael Schottey is the NFL national lead writer for Bleacher Report and a member of the Pro Football Writers of America. Find more of his stuff at The Go Route.