The Worst Addition for Every NBA Team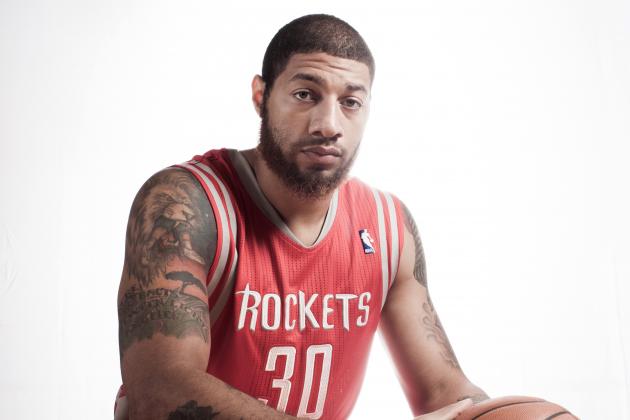 Nick Laham/Getty Images
Daryl Morey is calling for a do-over.
At roughly one-third of the way through the NBA season, we're starting to get an idea of how teams' rotations are going to go the rest of the season, as it's become clear which players will not be prominently featured.
Most teams have a move or two they would like to take back. A number of free-agent signees and trade acquisitions have proven to be busts. Beyond that, some draft picks have been horrible disappointments.
Let's take a look at every team's worst addition. A few don't have one.
Begin Slideshow

»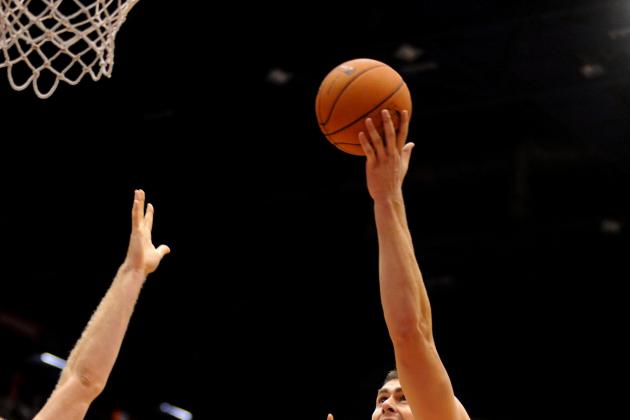 Roberto Serra/Iguana Press/Getty Images
Darko headed back across the pond for all the right reasons.
Though no fault of his own, Darko Milicic has to be the worst addition of the Boston Celtics. Milicic's mother fell very ill and it caused him to have to travel back to Europe to tend to her.
Although the C's signed Milicic for the veteran minimum, they got nothing for it, as he played only four minutes before departing.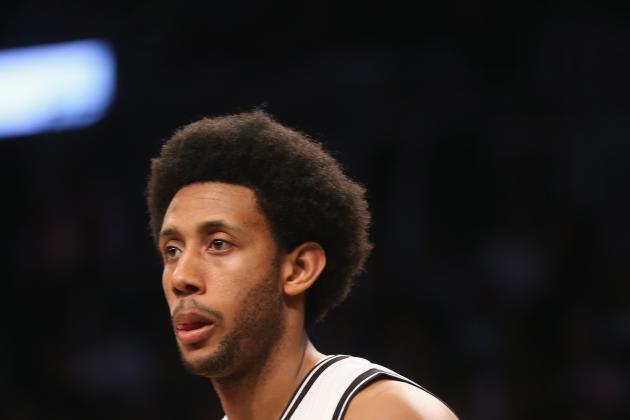 Bruce Bennett/Getty Images
Can Childress serve a purpose to the Nets?
There weren't high expectations for Josh Childress, but he hasn't even lived up to modest ones. He's played just 13 games and is sidelined with a sore left foot.
The Nets have enough depth that even when he returns, it's doubtful he'll see much more than garbage minutes.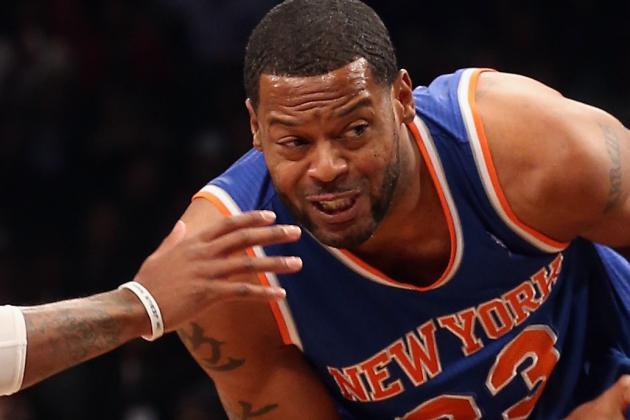 Bruce Bennett/Getty Images
Camby doesn't have much left.
So much was made of Marcus Camby's homecoming to New York.
It's a pity that Cambyman has so little left in the tank. He's been sidelined with an injury and has played just eight games.
The Knicks apparently have little need for the once useful shot-blocker.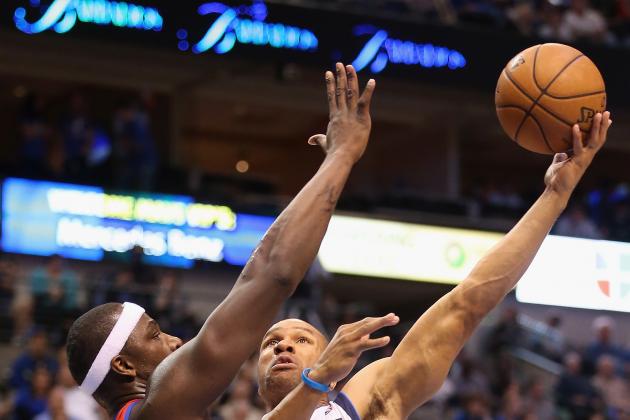 Ronald Martinez/Getty Images
Kwame, the No. 1 overall stiff.
When Kwame Brown was acquired this summer, Doug Collins said he was going to be the starting center. Then Andrew Bynum was acquired, and that was scratched. Bynum has yet to play, and Brown still isn't the starting center.
So much for that starting gig thing. Brown has played just 13 minutes a night in 15 games this season and offers little value as an NBA player.
Many are perplexed as to how he has remained in the league so long, and for them I offer this explanation: The dude is a seven-footer.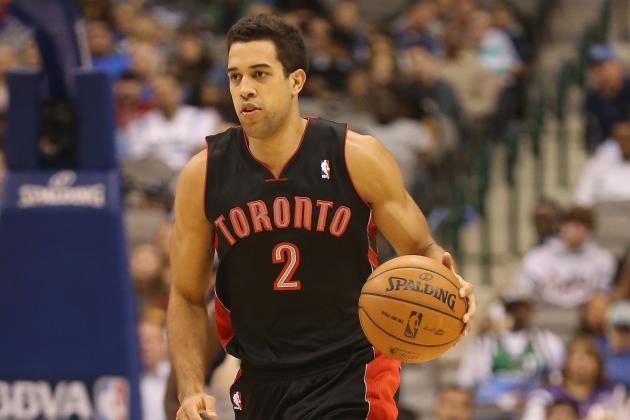 Ronald Martinez/Getty Images
Can Landry Fields fulfill expectations now healthy?
When the Knicks were attempting to acquire Carmelo Anthony, they ruled Landry Fields off-limits for the Denver Nuggets. Fast forward to the present, and we're not quite sure why, as Fields is no longer with the Knicks and he's been injured most of the season for the Raptors.
Many felt the Raptors overpaid for Fields, but he's just returned from injury, so we should get some kind of idea of his value to the team now. His purpose as a defensive stopper is likely overrated, which makes Fields an addition of dubious merit for a team that is struggling badly enough as it is.
In Fields' first game back, he played 18 minutes in a blowout loss to the Spurs on Dec. 26 and scored two points while turning it over twice.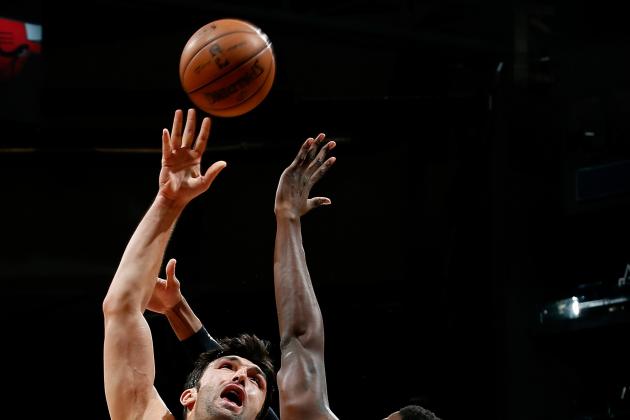 Kevin C. Cox/Getty Images
Nazr has been nasty.
Nazr Mohammed was brought in to replace the departed backup Omer Asik, and so far he's done little of merit. He is averaging just six minutes a night in the 18 games he has played and is shooting 19.2 percent from the floor.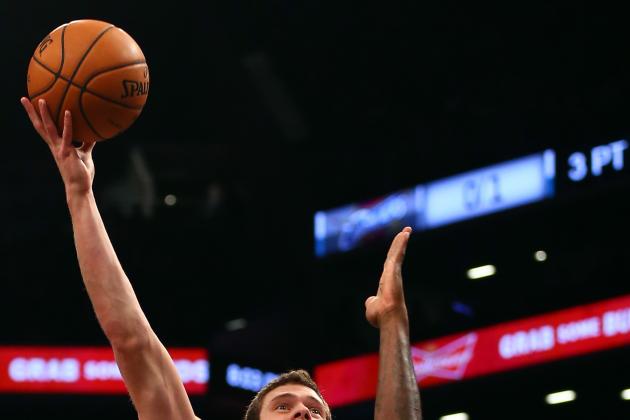 Elsa/Getty Images
Jon Leuer went from hometown hero to...?
Jon Leuer has spent time in the D-League and has appeared in only five Cavaliers games. Though he was just a second-round pick out of Wisconsin in 2011, he had value as a hometown favorite for the Milwaukee Bucks.
Now that he's no longer in Wisconsin, his merits as an NBA player are in question.
Streeter Lecka/Getty Images
Now in Detroit, Maggette is just a contract waiting to expire.
Corey Maggette always did do one thing well, and that's score. But now that he's shooting 35 percent from the floor, even that is no longer an asset. Maggette is now 33, and his body has a lot of mileage on it since he was drafted in 1999 after just one year at Duke.
The Pistons gave up Ben Gordon and a 2013 first-round pick for Maggette, who has an expiring contract,. So the move was made for financial reasons. But in the meantime, he's not offering much value to substantiate his $10.9 million salary.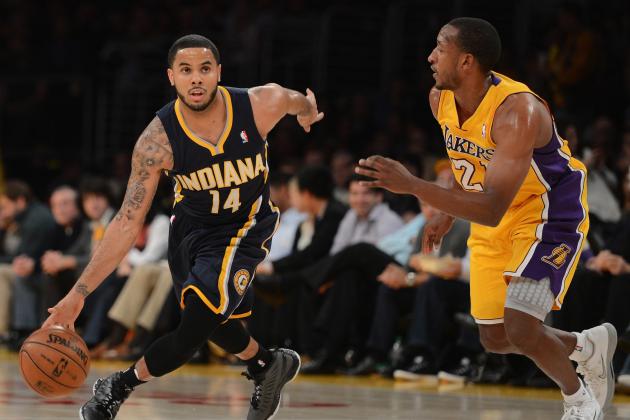 Harry How/Getty Images
Remember: He only started because he was in Charlotte.
D.J. Augustin is being paid like a backup, so it's not a horrible addition to sign someone for $3.5 million to play about 12 minutes a game. But then there is the fact that Augustin is shooting 27.9 percent from the floor.
He's never been a good shooter, having a career field-goal percentage of 40.9. But the kind of futility he is displaying this year makes it difficult to justify even a modest contract.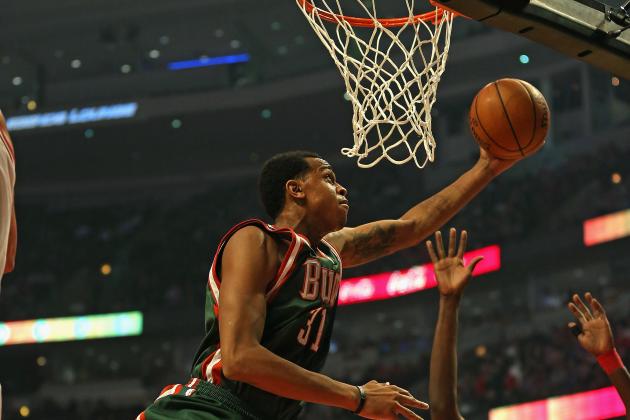 Jonathan Daniel/Getty Images
The jury is still out on John Henson.
The Milwaukee Bucks made no real regrettable moves over the summer, and though first-round pick John Henson hasn't been a smashing success, he has played well when he has played (including an awesome 17-point, 18-rebound performance against Miami).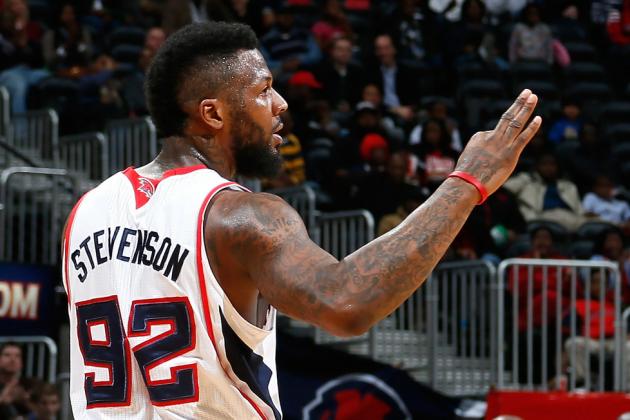 Kevin C. Cox/Getty Images
Stevenson brings what?
DeShawn Stevenson was acquired in the cap-clearing move that sent Joe Johnson to Brooklyn. Expectations for Stevenson were never all that high, but he's also still a bad addition to any team.
Though he's only guaranteed this season's $2.2 million, it's pretty safe to assume he'll struggle to find work after this contract expires.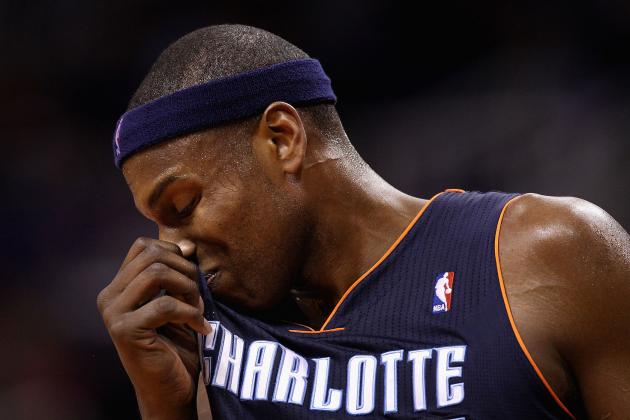 Christian Petersen/Getty Images
Yeah, it stinks, Brendan.
Brendan Haywood once was a double-double machine. The Bobcats didn't likely expect that when they signed him for three years at $2 million a season, so maybe he's not such a bad addition.
But any hopes of Haywood returning to his former self were dashed when Byron Mullens exploded into the...oh wait, he's only shooting 37.1 percent from the floor in his own right.
Yeah, the Bobcats are still that bad.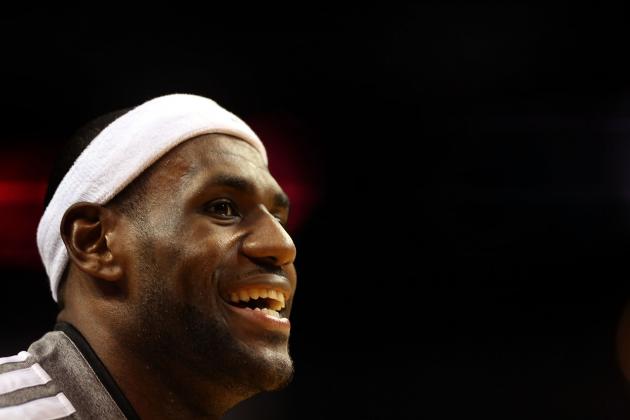 Marc Serota/Getty Images
King James is all smiles at the Heat's acquisitions.
The Miami Heat made few changes to their roster, and the signings of Ray Allen and Rashard Lewis have worked out pretty well. Lewis isn't seeing a lot of time, but he's hitting 47.4 percent from three-point range, as a result of getting so many easy looks.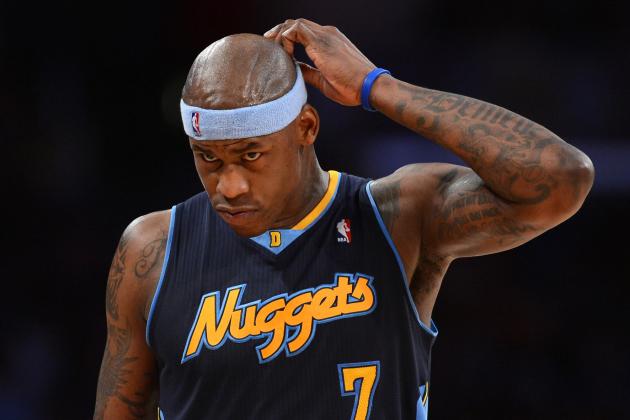 Harry How/Getty Images
Orlando will likely deal Al Harrington before the deadline.
So far, Al Harrington hasn't played yet this season. Harrington did his best via Twitter to dispel the notion that he is retiring, as I wrote in the NBA Trade Rumors piece.
Harrington likely doesn't have much left to offer any team. He wants his chance to audition for any possible suitors prior to the trade deadline, though.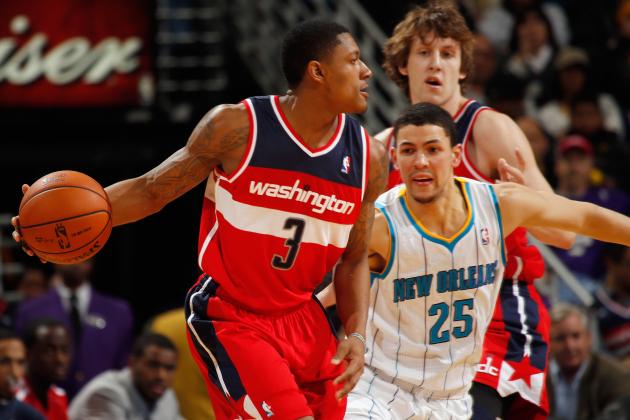 Chris Graythen/Getty Images
Beal hasn't lived up to expectations—at all.
Bradley Beal was hyped to be a cross between Dwyane Wade and Ray Allen. So far, he's been a cross between bad and horrible. Beal has struggled mightily so far in his rookie campaign, and the hype machine is running low on oil.
Beal and the Wizards have been horrendous, and they no doubt regret passing on Damian Lillard, notwithstanding that they already had John Wall.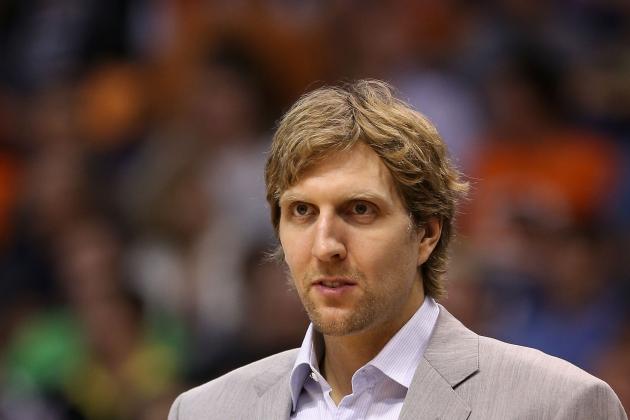 Christian Petersen/Getty Images
The Mavs focus remains on getting this guy back.
The Dallas Mavericks didn't make any real bad additions this summer. Some could criticize the play of Derek Fisher, who was recently waived, but he served as a perfectly good role model for Darren Collison.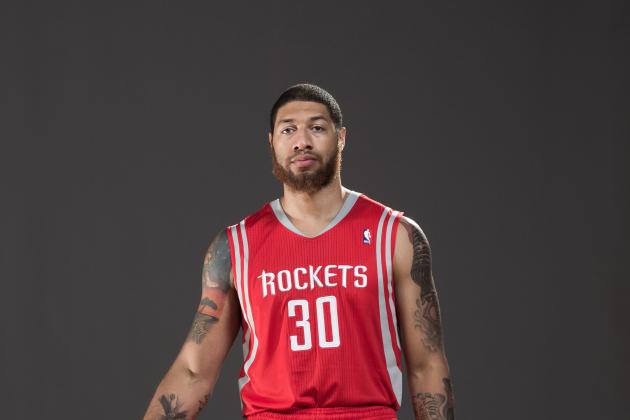 Nick Laham/Getty Images
Will White ever suit up?
The addition of first-round draft pick Royce White by the Rockets is the worst addition of the season. White has yet to play as he copes with his anxiety disorder.
Little progress has been made and White said he may be willing to call it quits on an NBA career.
That's one pick the Rockets would like to do over.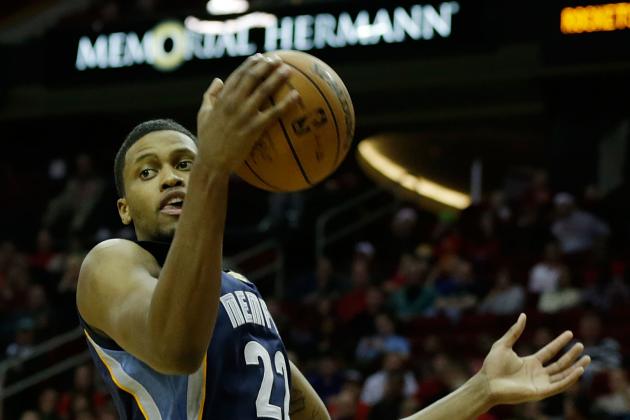 Scott Halleran/Getty Images
The Grizzlies have been rolling, with few offseason changes.
The Memphis Grizzlies didn't make many significant moves in the offseason and evidently didn't need to. The additions of Jerryd Bayless, Tony Wroten Jr. and Wayne Ellington were not significant enough to warrant a selection as a bad addition.
They are 18-8 and are one of the bigger surprises of the season, but really should not be much of a surprise. They've had talented players for quite some time. Only now, they are all healthy and playing well.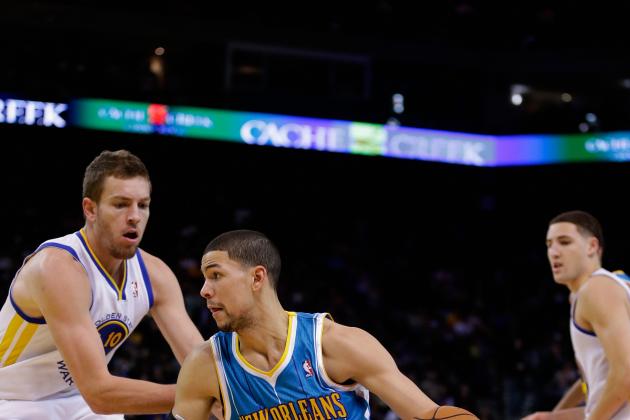 Ezra Shaw/Getty Images
He ain't as good as daddy yet.
It's become abundantly clear that Austin Rivers should have stayed at Duke for at least one more season. He's struggled badly to adjust to the NBA game, while the player who starts in front of him (Greivis Vasquez) has excelled.
Rivers is shooting 34.9 percent from the floor and has a long ways to go before he can take over the reigns of an NBA team.
Rivers has shown some signs, though, like his 27-point game against the Minnesota Timberwolves on Dec. 14. It's too early to call him a bust, but he has a long way to go.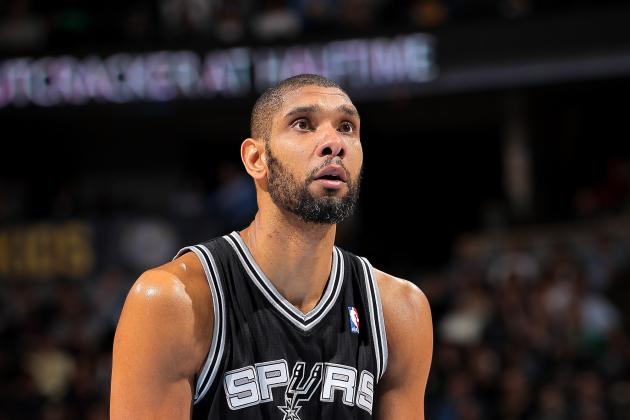 Doug Pensinger/Getty Images
A rejuvenated Tim Duncan is better than anyone they could have added.
The 22-8 Spurs didn't make any major moves this summer and consequently have no nominees for a worst addition.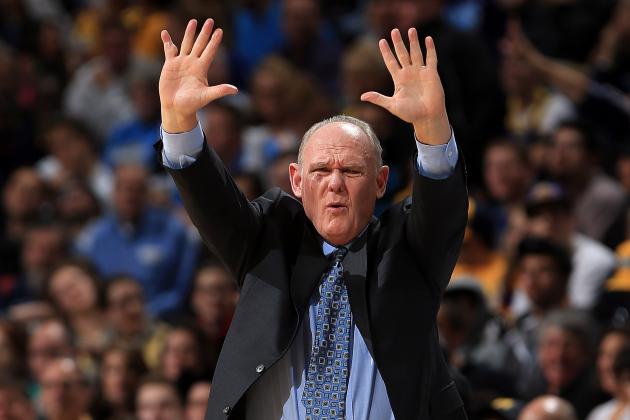 Doug Pensinger/Getty Images
George Karl and the Nuggets are just getting going.
The Nuggets made waves by acquiring Andre Iguodala this summer, and he's worked out reasonably well, despite the team's mediocre 16-14 start.
It's not a bad start, and they just handed the L.A. Lakers a real beatdown on Dec. 26. They've been on the road a lot this season, The best is yet to come.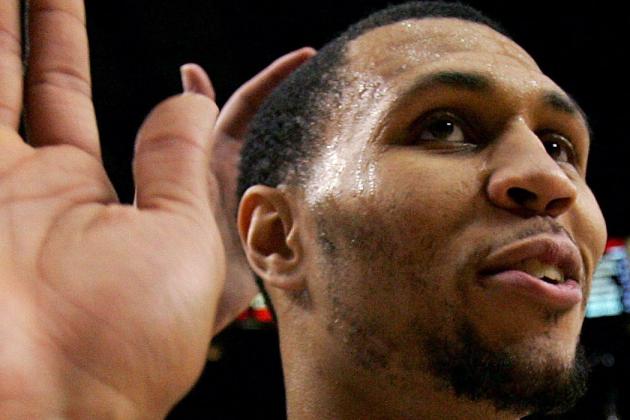 Jonathan Ferrey/Getty Images
Roy should have hung it up for good.
The Minnesota Timberwolves rolled the dice on Brandon Roy and lost—flat out. Roy was signed for two seasons at $5-plus million a season. Roy's back practicing again, but with no meniscus in his knee, how long will that even last?
Nothing ventured, nothing gained? The Wolves could hope to void his contract, but they got themselves into the mess to begin with.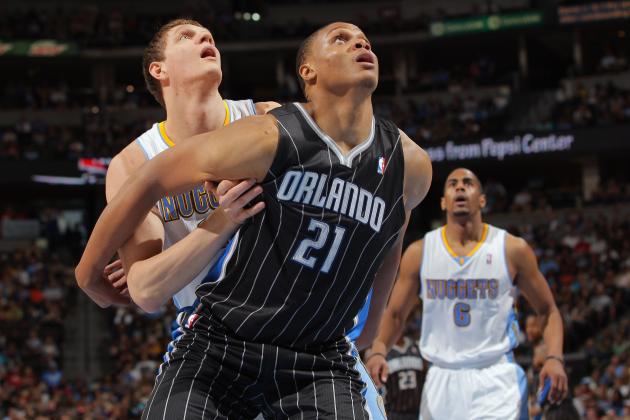 Doug Pensinger/Getty Images
The Magic don't regret letting Orton walk.
I wrote for Yahoo! Sports last season that it was no surprise when the Orlando Magic declined to pick up the option on Daniel Orton's contract. What was surprising, however, is that any team was willing to gamble on Orton and extend his NBA career.
Orton has played a total of two minutes this season, and that's just two minutes closer to playing himself the rest of the way out of the league.
When he was drafted in 2010, the Magic said they had a guy who was once projected to be a lottery pick. But there's always a reason a player falls in the draft, and Orton has seldom been healthy after entering the NBA with a bum knee.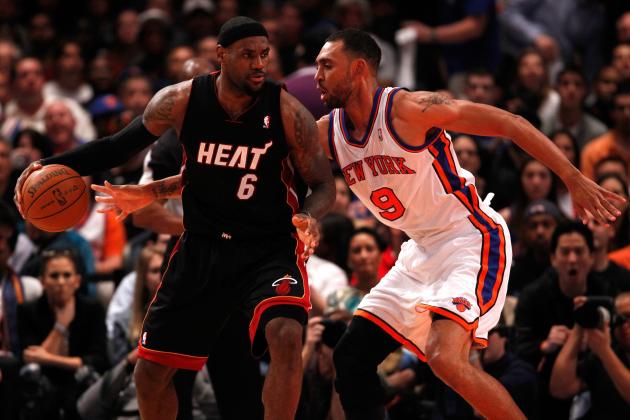 Jeff Zelevansky/Getty Images
Jeffries was at one point a good defender.
Jared Jeffries offers little as an NBA player, yet he's somehow managed to remain in the league. He's currently toiling away for the 14-13 Trail Blazers, seeing a grand total of eight minutes per game.
Jeffries was signed for the league minimum, but it's unclear what value he provides when the Blazers could use the roster spot on...a promising D-leaguer? Anyone?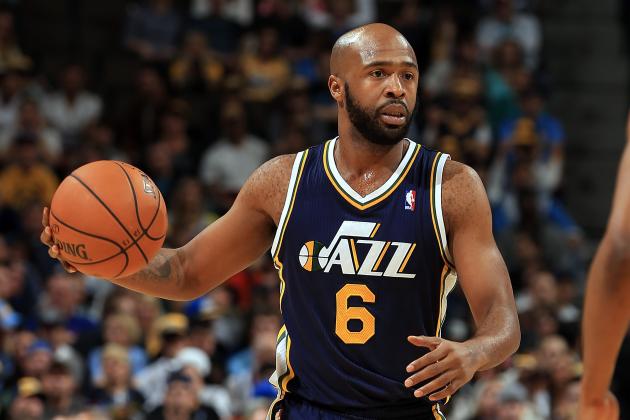 Doug Pensinger/Getty Images
Somehow, Tinsley is still in the Association.
Maybe it's just bias against the fact that Marvin Williams was selected No. 2 overall and has done little to warrant it, but he's also not an above replacement level starter and he's being paid eight-plus million a season to put up mediocre numbers.
Williams never proved much in Atlanta, and hasn't done much to change things in Utah, with modest averages of 9.3 points per game and 3.6 rebounds per game.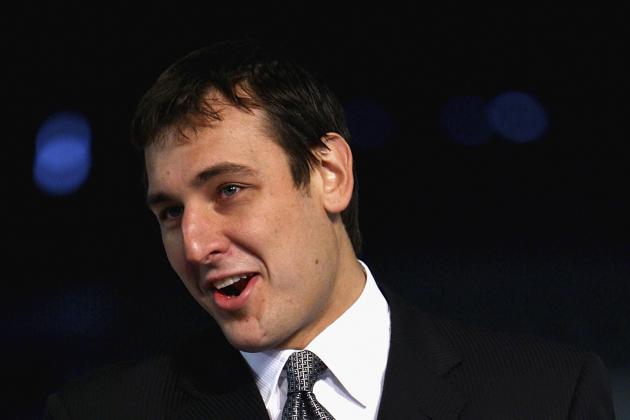 Robert Prezioso/Getty Images
All smiles, no health.
Andrew Bogut was actually acquired at the end of the 2011-12 campaign. The Golden State Warriors gave up Monta Ellis for Bogut, who has barely played all season and revealed he had microfracture surgery, not arthroscopic surgery as originally reported.
It makes the loss of Ellis even more difficult to stomach, not because the Warriors have struggled, but because they could have at least gotten a player back who would be suiting up and playing.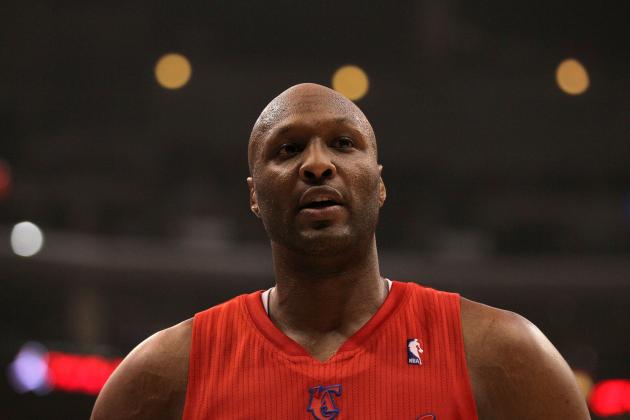 Victor Decolongon/Getty Images
Odom, oh, what was.
After his disappointing campaign in Dallas last season, many felt a change of scenery and moving back to Los Angeles could revitalize Lamar Odom. Instead, he's been out of shape all season and has provided none of the spark that the Clippers thought they may get when they traded Mo Williams in a four-team trade to acquire Odom and his $8.2 million contract.
Odom has scored in double figures in only one game (Dec. 15 vs. Milwaukee), and is averaging a career-low 3.4 points per game. We didn't think it could get much worse than last season in Dallas, but we were wrong.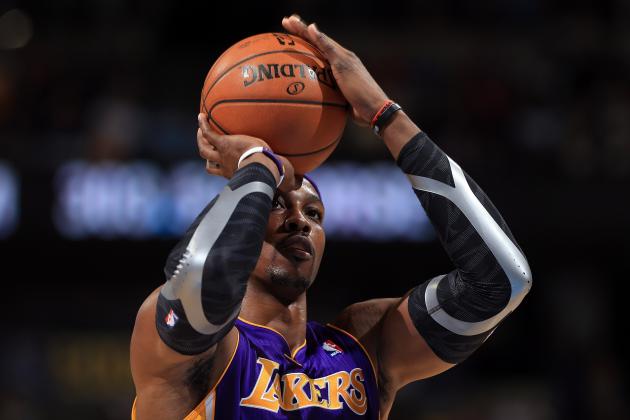 Doug Pensinger/Getty Images
Lakers fans wish they had a (healthy) Andrew Bynum back.
The Lakers may not have had one of the worst offseason additions in this slideshow, but they have one of the most disappointing ones. Dwight Howard has struggled to find his place in the Lakers' offense, and even his defense isn't having the same game-changing impact it did in Orlando.
Howard's scoring is down more than three points per game from last season, and his rebounding has returned to human-like levels, with 11.8 boards per game. He's still blocking shots, but his weak-side rotations have been slow, and the Lakers have been exploited on the interior all season.
It shows that Orlando's defensive success may have been much more a product of Stan Van Gundy's schemes than Dwight Howard's abilities.
Perhaps that is an overstatement, but the Lakers sure haven't looked like a great defensive team, and they have better defenders surrounding Howard than he had in Orlando.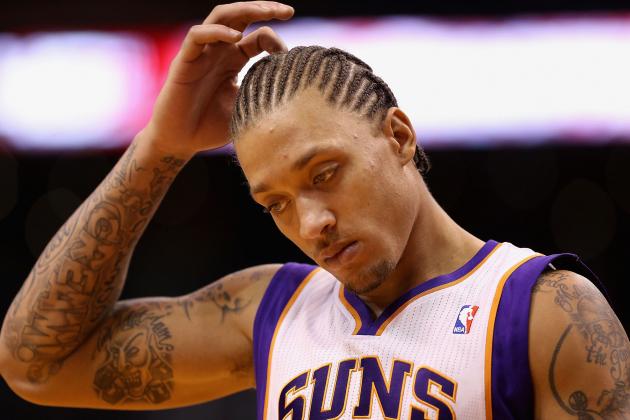 Christian Petersen/Getty Images
B-Ease has been a disappointment from day one in the NBA.
Michael Beasley was one of the subjects of my "Buyer's Remorse" article.
The former No. 2 overall NBA draft pick earned his way into that ignominious slideshow with his poor shooting and lack of rebounding, and the Suns continue to regret the acquisition of Beasley, who was supposed to be a promising part of their rebuilding effort.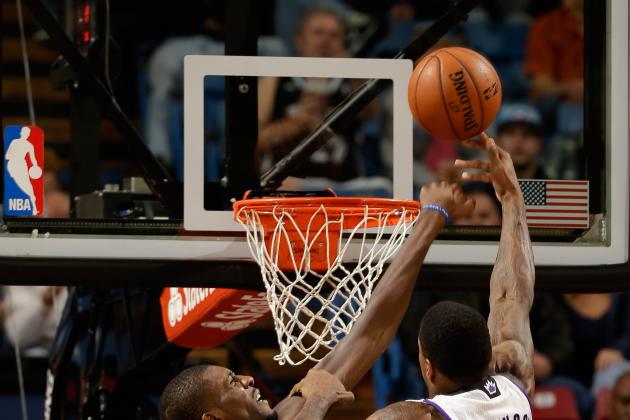 Ezra Shaw/Getty Images
Robinson has had a few highlights, but not much else.
Thomas Robinson was billed as the most "NBA-ready" member of the 2012 draft class. He hasn't proven himself ready to do much at all. Robinson hasn't earned a big role in the Sacramento Kings' rotation.
When he has played, he's shot 40 percent from the floor and grabbed just four rebounds a game in 16 minutes of play per night. That's just not enough for a No. 5 overall draft pick who was chosen by many pundits to be a Rooie of the Year candidate.