5 New Year's Resolutions for the Brooklyn Nets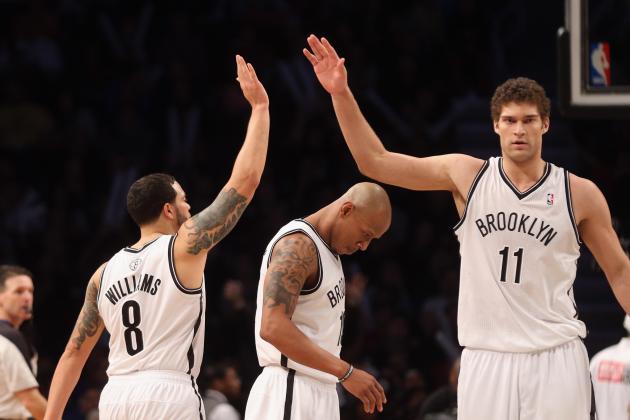 Bruce Bennett/Getty Images

It's resolution season, everyone, and some players on the Brooklyn Nets have some changes that they need to make on the court for 2013.
It's been a pretty rough start for the Nets. Brooklyn currently stands at 14-14 and has endured a rough stretch here in December.
While this is mostly because of the team's play as a whole, it's also pretty easy to fault certain individuals on the team.
It'd obviously be nice for everybody on the roster to improve in some facet of the game—that would be the optimal situation for the team.
But because some issues would be pretty nit-picky, the five most obvious weaknesses that need to be improved upon have been chosen here for this slideshow.
*My New Year's resolution? Well, it's to continue to improve upon bringing you all the best work possible.
Begin Slideshow

»
Bruce Bennett/Getty Images

Even the most casual of Nets fans understands that, at this point in his young career, Brook Lopez is not a strong rebounder.
Nor is he even an average one (at least for a guy his size). At seven-feet tall, Lopez should be pulling down double-digit boards on a semi-regular basis.
Contrary to what's expected of him, Lopez has grabbed just 7.5 rebounds per game over the course of his career. This season, though, he's averaging just seven per game.
He's even underperforming by his marks, and that's sad considering how poor the numbers already were.
In his first two seasons in the league, he averaged 8.1 and 8.6 rebounds, respectively. Even though that's still not what the Nets would like to see, it's definitely an improvement.
If he can get back to the mark he put up in his sophomore season, then the Nets will be happy. If he can start grabbing close to 10 rebounds per contest, the Nets will be ecstatic.
Long story short, Lopez should commit to becoming a better rebounder in the new year.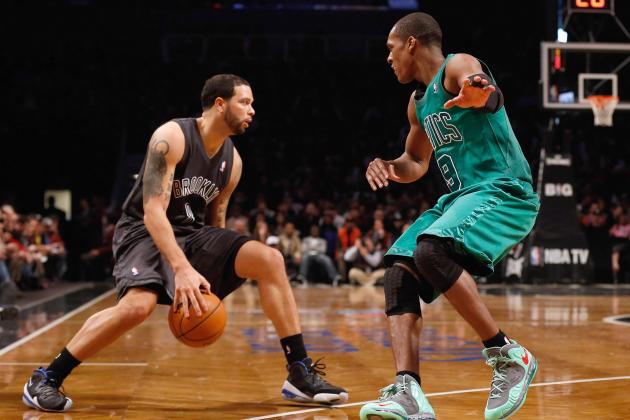 Mike Stobe/Getty Images

Statistically, Deron Williams is having the worst season of his NBA career.
His 16.6 points and 8.0 assists per game are not numbers that you would expect out of a legitimate NBA superstar, which is something that Williams was considered entering the season.
Instead, he is producing like a complementary player.
There's no question as to who the most talented player on the Nets is. Williams is head and shoulders above his teammates in terms of playmaking ability, scoring ability and the ability to lead a team.
He's just not playing like he's all those things so far.
In the new year, Williams needs to up his poor shooting percentage that currently sits just under 40 percent, and he needs to shoot better than 29 percent from deep.
While he is a point guard, he is also the team's best scorer. He needs to create for himself and make the shots that he takes.
In 2012, he hasn't been able to do that. Hopefully, 2013 will bring different results.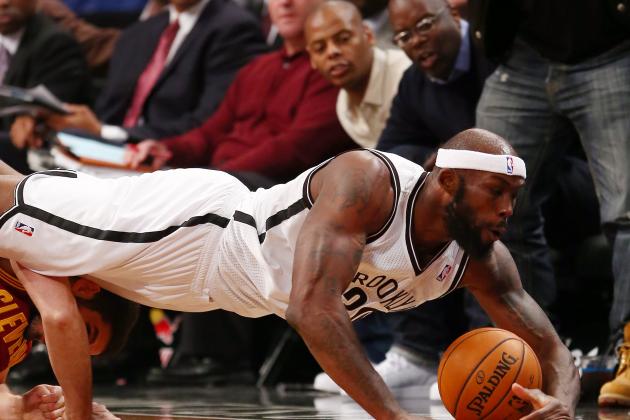 Elsa/Getty Images

Reggie Evans was brought in this past offseason to back up Kris Humphries, but he's been the more consistent contributor defensively so far this season.
Humphries may be the better offensive weapon—albeit not by much—but Evans provides the Nets with some of the defense that they lack.
In just 20.6 minutes per game, Evans is bringing down 8.1 rebounds per game. That's more than the 7.0 Lopez is grabbing in 29.4 minutes per game.
It's also more than the 7.4 that Humphries is contributing in 23.4 minutes per game.
Evans also has the slight edge in offensive rebounding (2.7 to 2.3), and those extra few attempts could prove extremely valuable in important games.
Offensively, Evans has the potential to be more valuable than Humphries. Evans is shooting 53 percent from the floor while Humphries is shooting 44 percent.
Evans take far fewer attempts than Humphries, but there's no reason to believe that he can't be just as productive.
Giving Evans more minutes in 2013 could really help the Nets get back to above .500.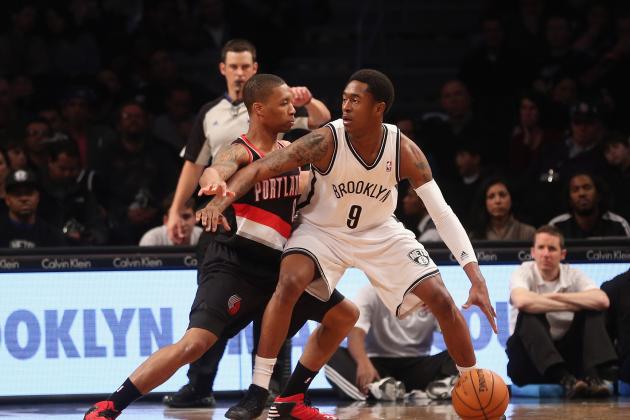 Bruce Bennett/Getty Images

It's amazing how little MarShon Brooks has played this season.
Last season, he produced well in 29.4 minutes per game. This season, he's averaging 5.0 points per game in just 10.7 minutes per game.
That's right, 10.7.
Joe Johnson, on the other hand, is playing a ridiculous 38.9 minutes per game. Johnson is definitely the better player at this point, but it baffles me as to why Avery Johnson isn't playing Brooks more.
Johnson has seemed tired during stretches of play this season, but Johnson just neglects to put the younger, fast, more explosive Brooks into games.
He has the playmaking ability to ignite the Nets offense, and he possesses all the tools to turn into a very consistent scorer.
Johnson's inconsistencies to start the season could be a direct result of him playing too much (though he's begun to turn it around), so playing Brooks more would be a great way to keep Johnson fresh throughout the entire season.
Brooks needs to see the court for at least five minutes more per game in 2013.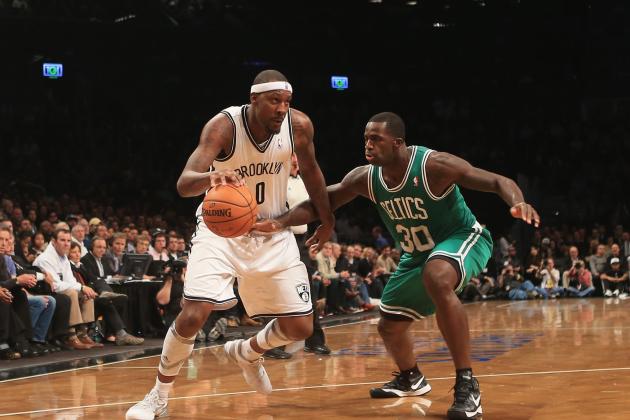 Bruce Bennett/Getty Images

Andray Blatche seemed like a last-minute roster filler when he was signed prior to training camp, but he's emerged as one of the more reliable options for the Nets on offense.
In 21.1 minutes per game, he's averaging 11.3 points on 49 percent shooting. That shooting percentage is by far the best of his career.
He's even bringing down 6.0 rebounds per game, slightly above his career mark of 5.5.
Blatche has been a key contributor for the Nets both off the bench and in the starting lineup, and he needs to keep improving in 2013.
Should Avery Johnson not want to give Reggie Evans starter's minutes, Blatche is also more than capable of starting in place of Kris Humphries at power forward.
He may not provide much in the way of defense, but he is the superior option on offense right now.
Blatche came into this season with something to prove after being amnestied by the Washington Wizards, and he needs to keep up that drive to get better heading into the new year.
*Note: All statistics as of Wednesday, December 26.