Broncos' Keys to Success in 2013 Playoffs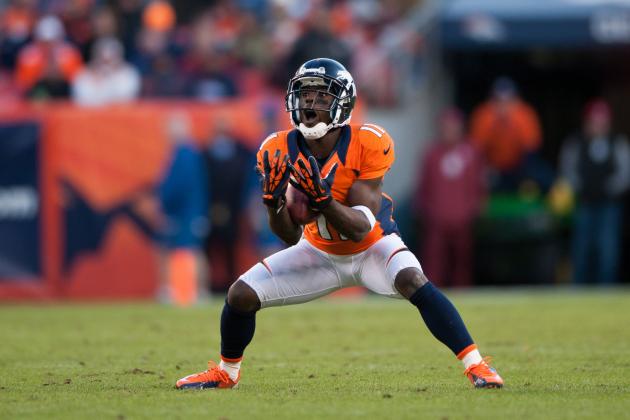 Dustin Bradford/Getty Images

With only one game remaining in the regular season, Denver is basically playing this weekend to determine their seed heading into the playoffs. Whether they enter as the No.1 or No. 2 seed will depend on the outcome of both the Texans' and Patriots' matchups.
Denver is currently on a 10-game win streak and is looking to throw a few more wins on the pile this postseason—eventually landing them a spot in New Orleans for Super Bowl XLVll.
Here is a look at key facets to Denver's game that could prove to be invaluable to the success of this Bronco team this postseason.
Begin Slideshow

»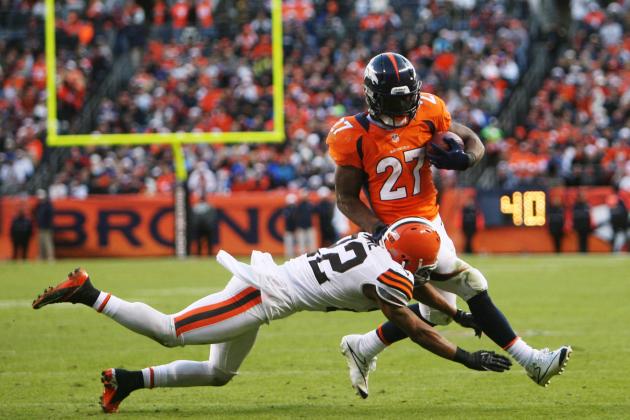 USA TODAY Sports

Denver has been extremely fortunate in 2012 in the injury department, or lack thereof.
Due to a stellar job by the Broncos' front office in forming this 53-man roster, what injuries Denver has sustained have been easily dealt with.
Both Chris Harris and Tony Carter have outperformed original starter Tracy Porter at the cornerback position after Porter was sidelined with various injuries throughout the season.
Knowshon Moreno has led the Broncos' rushing attack, filling in for Willis McGahee who suffered a knee injury on November 18. Moreno's solid ground work due to his professional attitude during his time spent inactive has created balance for this Peyton Manning-run offense.
Moving ahead to the playoffs, the Broncos are going to need to remain healthy and utilize their depth on both sides of the ball to win a trip to play the big game in New Orleans.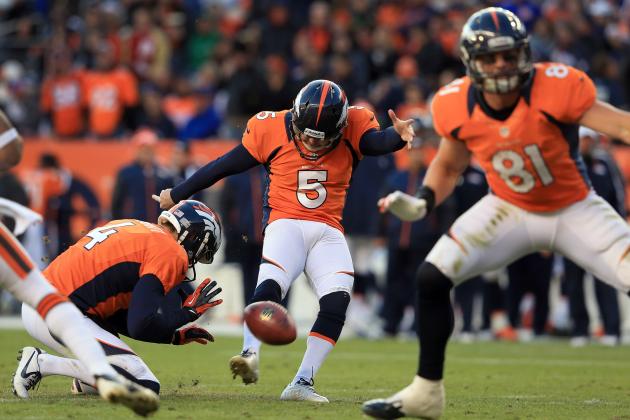 Doug Pensinger/Getty Images

The special teams unit usually needs to be error free for a team to succeed in the playoffs.
The specialists for the Denver Broncos have been struggling at times this season and will need to tighten up moving forward if they intend to advance deep into the playoffs.
Both returners Trindon Holliday and Jim Leonard lost the football in last week's game against Cleveland and had to rely on fellow teammates to recover and retain possession. Holliday has actually fumbled five times this season but has been fortunate that only one has been recovered by the opposing team.
Matt Prater has experienced some difficulties kicking this season and will need to get that under control, as he will potentially need to make clutch kicks in the playoffs.
Mistakes made by special teams in the postseason against playoff caliber teams will get the Broncos one step closer to a ride home and a chance to work on their golf games.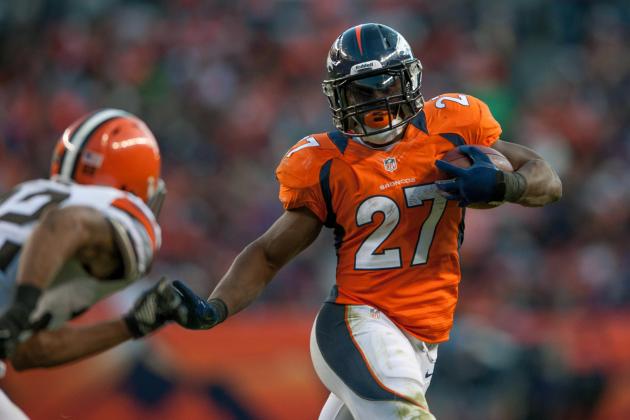 Dustin Bradford/Getty Images

Being able to move the chains via the ground will be instrumental in winning games this postseason for the Broncos. A balanced offensive attack led by Peyton Manning could prove unstoppable come playoff time.
Denver will be relying upon not only feature back Knowshon Moreno but also Ronnie Hillman and the newest Bronco, Jacob Hester, to run the ball efficiently in order to close out postseason games.
The need to burn clock time on the ground could be a key component to securing a victory for the Broncos come January. It is no secret that any team without an efficient (think Patriots the past five years or so) to stellar run game is going to suffer in the second half of most games.
If Denver's running back trio can perform as well as they have down the stretch, they could pave the way to a deep playoff run.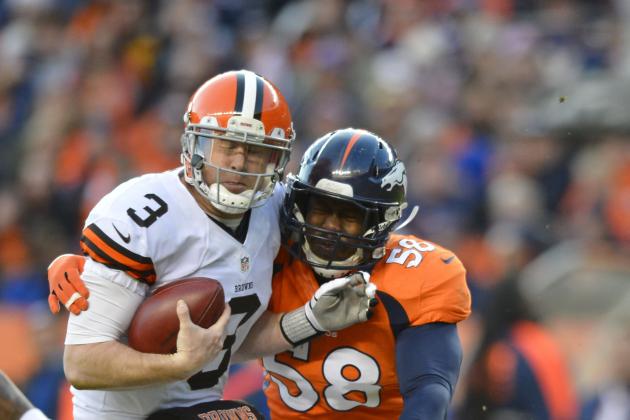 Ron Chenoy-USA TODAY Sports

Since the Monday night game against the Chargers during the sixth week of the season, the Broncos have been playing fairly consistently on both sides of the ball.
It is this complete football that has allowed them to control the majority of their past 10 games this season. Heading into the postseason, Denver will need solid performances by both their offense and defense to continue this current win streak.
Defensively, Denver's standout linebackers Von Miller and Elvis Dumervil must continue to wreak havoc on opposing signal callers, keeping Peyton Manning and the offense on the field as much as possible.
The Broncos' offense needs to start out faster in the playoffs and continue to make clutch plays both on the ground as well as in the air.
If Denver can continue to play as efficiently as they have been in November and December, they have a decent shot at hoisting the Lombardi trophy in New Orleans when all is said and done in 2013.