Villanova Basketball: 5 Improvements the 'Cats Must Make Before Big East Play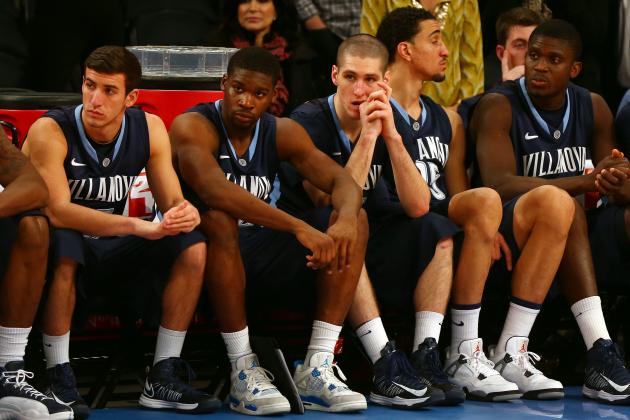 Elsa/Getty Images

The Villanova Wildcats may rank last in the Big East when it comes to overall record at the moment, but they can easily become a threat during conference play.
Jay Wright's team is full of young players mixed in with a few veterans that are all hungry to take down some of the titans in the Big East like Syracuse and Louisville.
As is the case with every team entering conference play, there are some improvements that the Wildcats can make.
Here are five improvements that the Wildcats can make as they enter Big East play.
Begin Slideshow

»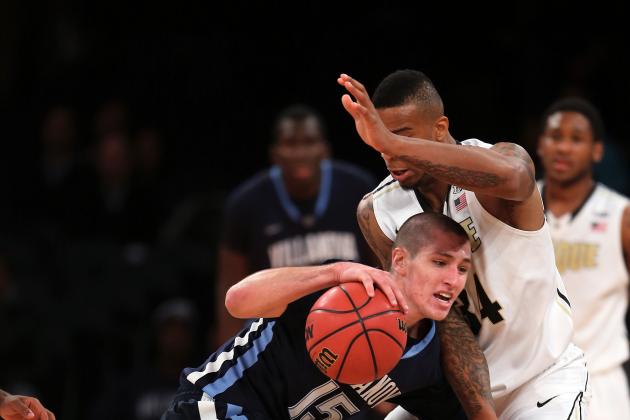 Elsa/Getty Images

Villanova ranks 226th in the nation in assists per game with 12.2.
The leader in assists per game for the team is freshman point guard Ryan Arcidiacono with 3.6 assists per game.
All of the top teams in the Big East have strong point guards that can distribute the ball with ease throughout the entire 40 minutes of a game.
Not only does Arcidiacono need to step up his game distributing the ball, but the other guards on the roster, Tony Chennault and Darrun Hilliard, also need to step up their game.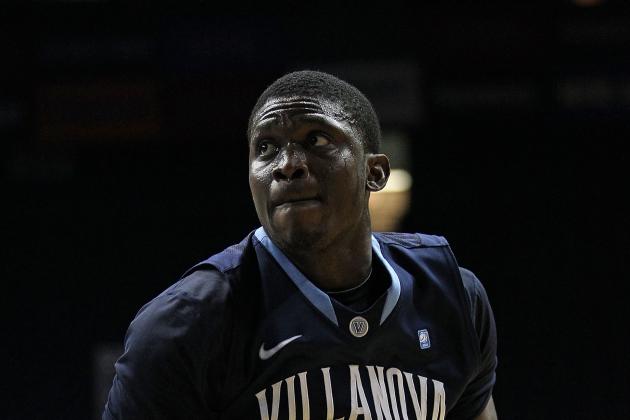 Jonathan Daniel/Getty Images

The one area on the court where Villanova possesses plenty of experience is in the paint.
Seniors Maurice Sutton and Mouphtaou Yarou have been a veteran presence in an otherwise young lineup, but they need to do more.
Yarou is the best rebounder on the team with just 5.1 rebounds per game.
When a team's leading rebounder only averages five rebounds per game, they usually do not go anywhere far in conference play.
Both players know what the rigorous Big East schedule presents them with and rebounding more in the paint will give the Wildcats an edge in close games.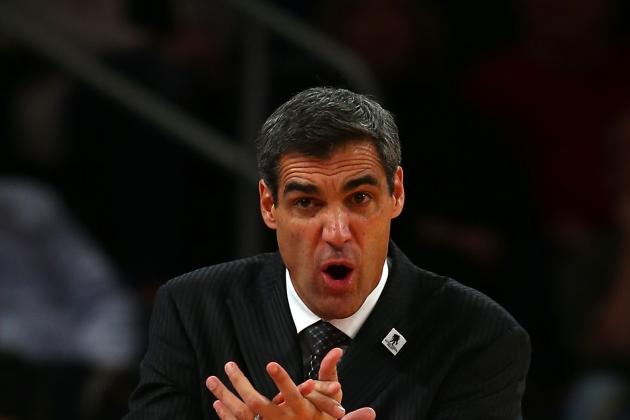 Elsa/Getty Images

Over the past month, the Wildcats have strung together a streak of four straight wins.
During that streak, Jay Wright's team has beaten Penn, St. Joseph's, Delaware and Monmouth.
As they head into Big East play, the Wildcats will have to defeat the teams they are supposed to beat in the conference to have a chance at having a solid season.
The Wildcats are guaranteed to win at least five games in Big East play.
Those teams include DePaul, Rutgers, Providence and Seton Hall.
If the Wildcats cannot win those five games, they will not have a chance of finishing above 13th place in the Big East this season.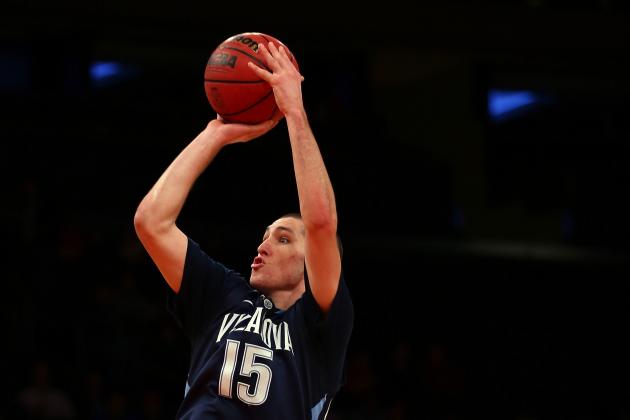 Elsa/Getty Images

Out of the major players on the Villanova roster this season, five of them are in their first or second year with the program.
The two young players that will make the biggest impact on the Wildcats team this season will be freshman Ryan Arcidiacono and sophomore JayVaughn Pinkston.
Both players have been starters and have played significant minutes during nonconference play.
Other key youngsters getting playing time include freshman Daniel Ochefu and sophomores Darrun Hilliard and Achraf Yacoubou.
All of these players need plenty of development during Big East play and Jay Wright is doing the right thing by keeping them all in the rotation.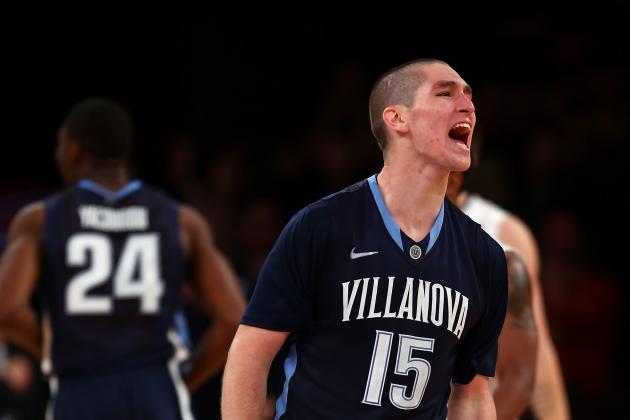 Elsa/Getty Images

Villanova's home record in nonconference play is not to be envied.
The Wildcats fell to Columbia and Temple at home—two games they should have won.
With Big East play coming up, the Wildcats must take advantage of playing at home.
With Pittsburgh, Syracuse, Louisville and Georgetown all coming into Philadelphia at some point this season, the Wildcats could take advantage of playing at home and pull off an upset during Big East play.