Miami Heat vs. Charlotte Bobcats: Live Score, Results and Game Highlights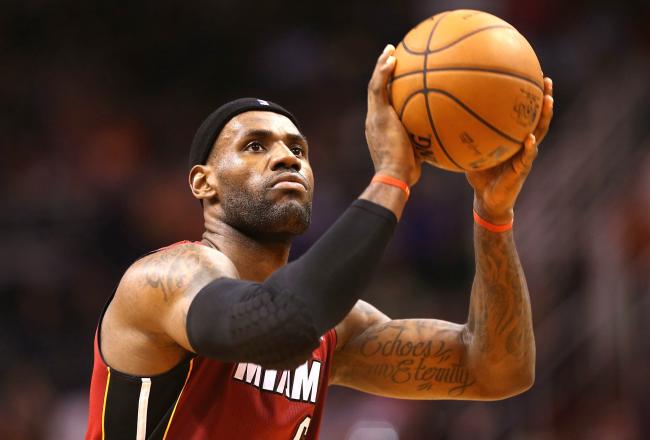 The Miami Heat handed the Charlotte Bobcats their 16th straight loss in what was a rather compelling victory.
For the Heat, it was their sixth consecutive win and their 20th on the season. Miami now stands at 20-6 on the season, which is its best start in franchise history.
LeBron James scores 27 in Heat win over Bobcats. Miami's 20-6 record is their best start in franchise history.

— SportsCenter (@SportsCenter) December 27, 2012
Though Charlotte lost by 13, the game was much closer than the score indicates. Kemba Walker and company hung tough in the second-half, nearly coming back and taking the lead at one point.
But it wasn't enough. Not when LeBron James and Dwyane Wade were in town.
Final Score: Heat 105, Bobcats 92
And now for a look at the Heat's.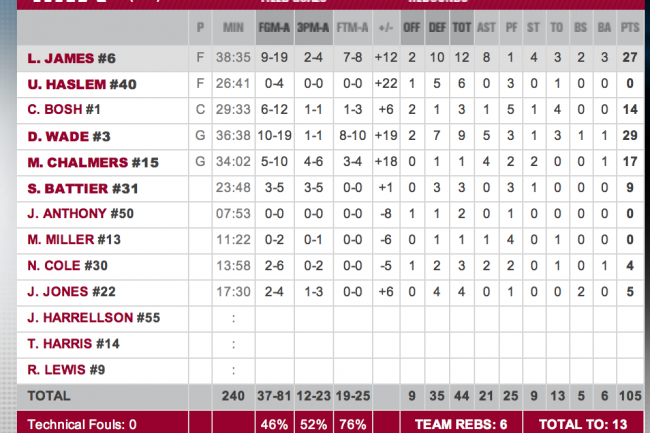 Heat final box score via NBA.com.
It could have been better, but hey, a win's a win.
Before you head out, check out the Bobcats' final box score.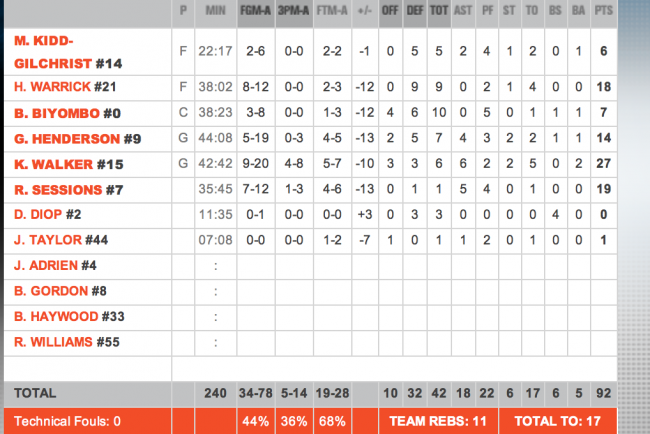 Bobcats final box score via NBA.com.
Not to shabby if you ask me.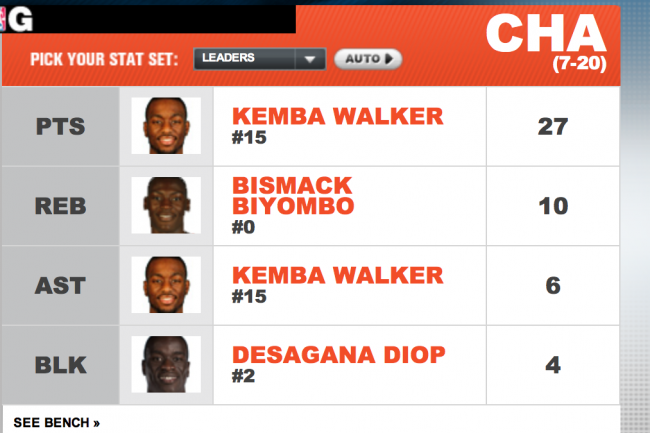 Bobcats stat leaders via NBA.com.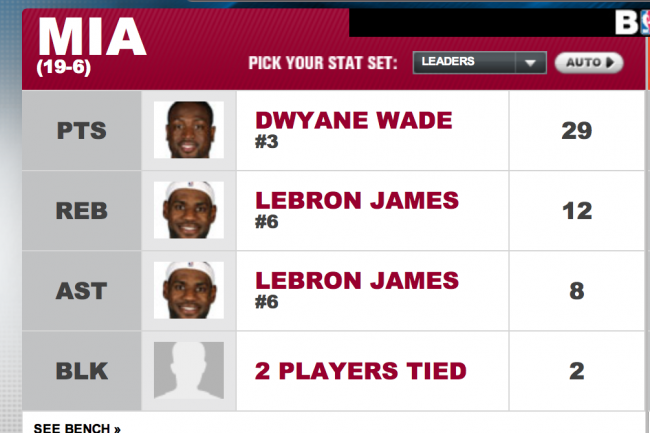 Heat stat leaders via NBA.com.
And that's all folks.
Miami won by 13, but the scoreboard does not do what the Bobcats did here justice. They kept the game close until late in the fourth quarter where experience prevailed.
LeBron James and Dwyane Wade combined for 56 points as the Heat laid claim to their 20th victory of the season.
Kemba Walker and Ramon Sessions combined for 46 points, and Hakim Warrick chipped in another 18.
Though Miami's defense was bordering on pitiful, Charlotte's wasn't much better. Both teams struggled to get back in transition and, the Bobcats especially, had trouble fighting over screens.
That said, while the Bobcats' losing streak has been extended to 16, they have to feel somewhat good about themselves knowing that they kept pace with the Heat for most of the game.
Unfortunately, there are no moral victories in the NBA, and Miami gets to leave Charlotte knowing it took care of business after a playoff-type battle against the Oklahoma City Thunder.
That about does it for me folks. Hope you all enjoyed this surprisingly exciting matchup.
Until next time!
Final Score: Heat 105, Bobcats 92
As I watch the Heat pour it on, I can't help but wonder: Will Bismack Biyombo ever become a good free-throw shooter?
You can pretty much wrap this one up. Finally.
Heat's lead balloons to 11 with less than two minutes to go. Bobcats simply too young and too inexperienced to complete the comeback.
Plus, Miami also had Wade and LeBron, and that has helped.
Heat 101, Bobcats 89 with 1:35 remaining in the Fourth Quarter
Just when you think the Heat are about to pull away, Charlotte makes a play.
In case your wondering, though, Miami's transition D isn't helping. It simply isn't getting back, especially after turnovers.
That said, being in the penalty is going to kill the Bobcats, who are equally as inept defensively.
Heat 100, Bobcats 89 with 2:10 remaining in Fourth Quarter
My infatuation with Hakim Warrick continues. He now has 18 points and is helping keep the Bobcats in this one.
More LeBron for you to chew on as we wait for play to resume:
Heat finally starting to show some life.
Wade, not LeBron, has been the offensive catalyst in this one.
Miami now starting to pull away.
Heat 95, Bobcats 85 with 4:00 remaining in Fourth Quarter
Bobcats now in the penalty with nearly half the fourth remaining. As lackluster as the Heat's performance has been, I still don't like Charlotte's chances.
Heat 88, Bobcats 82 with 5:30 remaining in Fourth Quarter
Miami is going to need more of this if they want to pull this one out.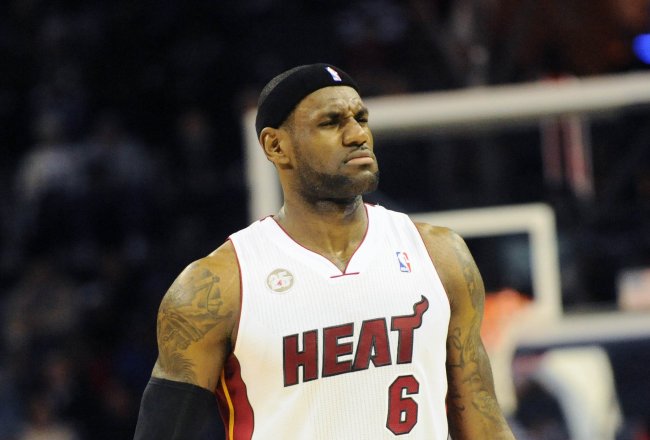 USA TODAY Sports
LeBron James nails a three, giving him 22 points and extending his 26-game streak of scoring 20 or more points.
More importantly, it extends Heat's lead to five and forces a Charlotte timeout.
Looks like Miami is going to have to ride LeBron's coattails to victory in this one.
I'm just speechless.
Chris Bosh commits his fifth personal foul with more than half of the fourth quarter to play—a testament to how poor Miami has been defensively.
Bobcats currently on 15-6 run and are shooting 60 percent in the second half.
Again, I'm speechless.
Heat 84, Charlotte 82 with 6:35 remaining in Fourth Quarter
LeBron James has scored just three points in the second half. Even against the Bobcats that's a problem.
Another skirmish as Ramon Sessions and Dwyane Wade get into it.
It's getting really Nets and Celtics like here in Charlotte between the Bobcats and Heat.
Heat 84, Bobcats 79 with 8:08 remaining in Fourth Quarter
Heat are seemingly falling apart at the seems here. Playing poor defense and making even worse decisions on offense. Shooting just 43 percent from the field.
The result?
Charlotte has life.
Heat 83, Bobcats 79 with 8:14 remaining in Fourth Quarter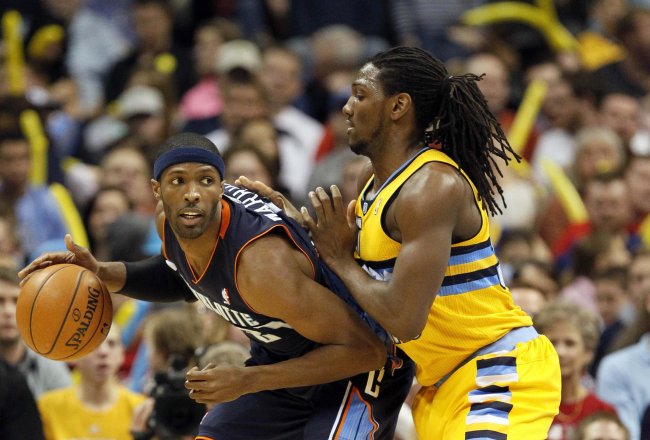 Isaiah J. Downing-USA TODAY Sports
For those who care, Hakim Warrick has 14 points.
Bobcats currently showing us why they matched their win total for all of last season prior to their 15-game losing streak.
What really troubles me about this team, though, is some of the decisions they're making. Poor defensive rotations to say the least and everyone—and I mean everyone—must learn how to fight over screens.
That said, Bobcats continue to fight on offense. Toss in a number of missed shots for the Heat and we have ourselves a six-point ball game.
Heat 83, Bobcats 77 with 9:38 remaining in Fourth Quarter.
Heat playing good defense to start the fourth. Wade is playing well and has scored five quick points.
That said, Bobcats continue to attack the rim. A lot.
After a Biyombo two, they are back within in eight.
Heat 83, Bobcats 75 with 10:20 remaining in Fourth Quarter.
Bobcats with some serious life to close out the third quarter. They cut lead to seven.
Walker and Sessions have combined for 42 points. To say Miami's defense is still problematic would obviously be an understatement.
I guess there won't be any rest for LeBron tonight.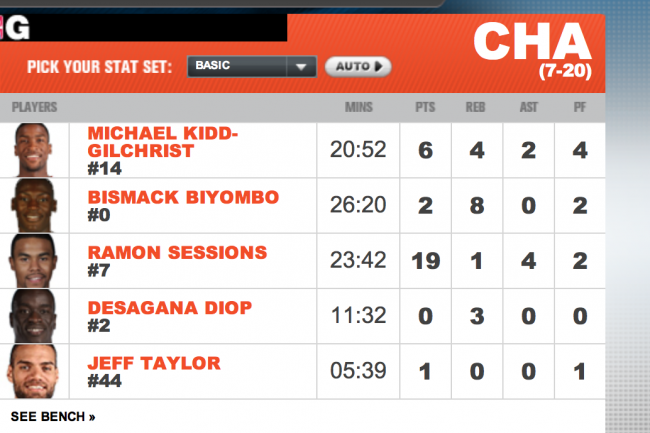 Bobcats box score via nba.com.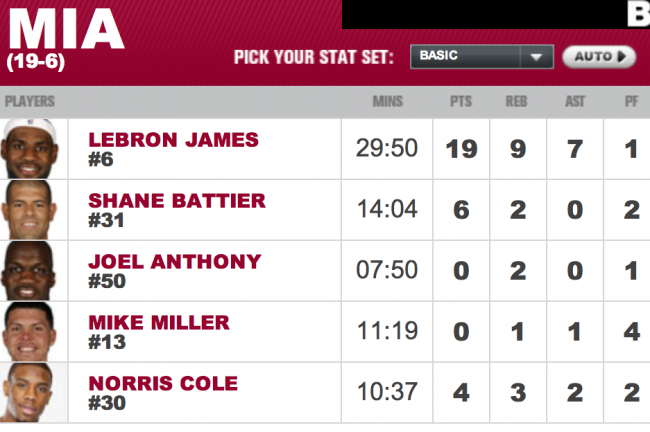 Heat box score via NBA.com.
Heat 78, Bobcats 71 at the end of the Third Quarter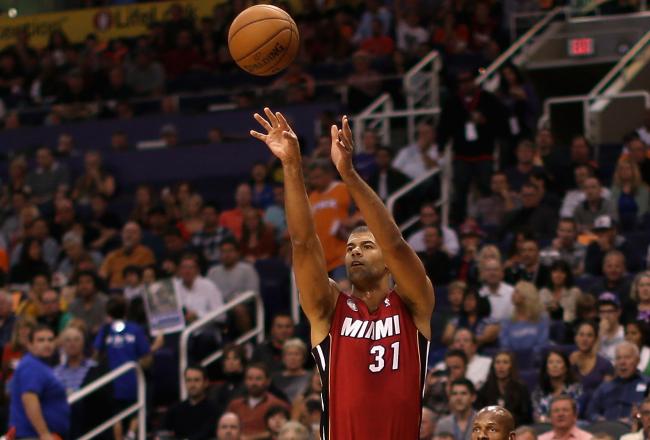 The Heat are 8-of-14 from beyond the arc. This game would be a lot closer if the threes weren't continuing to come at opportunistic time.
As a side note, Mike Miller decided to foul Kidd-Gilchrist as he went up for a long two. Knowing how spotty a shooter the rookie is, I'm assuming Miller would like to plead temporary ignorance.
Heat 78, Bobcats 69 with :42 seconds remaining in Third Quarter.
Kemba Walker continues to impress. Won't stop attacking the rim.
Every time he hits the paint, he's either kicking it out or drawing a foul. This time, he completes an And-1 to bring the Bobcats within eight.
This is getting weird.
Heat 75, Bobcats 67 with 1:40 remaining in Third Quarter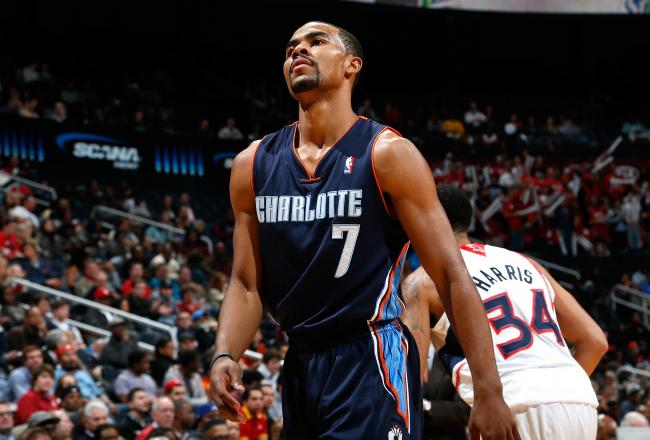 Bobcats just won't go a way. Walker and Sessions playing a nice two-man game with each—no matter their location.
It takes a three by Chalmers to silence this rowdy Charlotte crowd.
Heat 75, Bobcats 62 with 2:15 remaining in Third Quarter
Heat back up by 14, but their transition defense has been TERRIBLE. Not getting back at all and subsequently sending Charlotte to free-throw line far too much.
Heat 72, Bobcats 58 with 3:24 remaining in Third Quarter.
This article is
What is the duplicate article?
Why is this article offensive?
Where is this article plagiarized from?
Why is this article poorly edited?

Miami Heat: Like this team?