7 NFL Players Who Look Like Tarzan, but Play Like Jane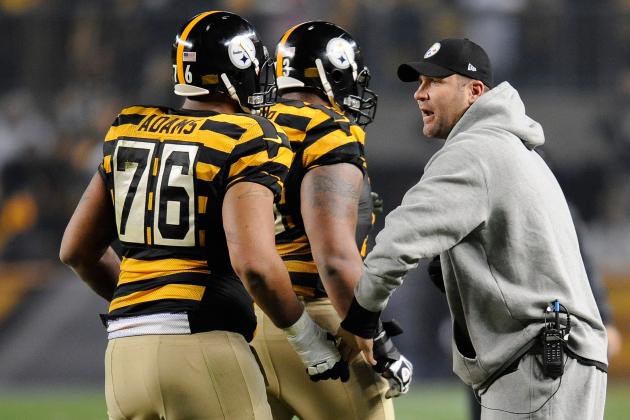 Joe Sargent/Getty Images

Tarzan is an athletic, good-looking guy. After all, he had to survive in the jungle by himself for years.
Unless your name is Casey Hampton, you generally need to be in shape to play in the NFL. Players are big, fast and, in many cases, good-looking. But some play more like Tarzan's damsel-in-distress Jane than the hunter raised by great apes.
Which players look Tarzan but wouldn't last a day in the jungle?
Begin Slideshow

»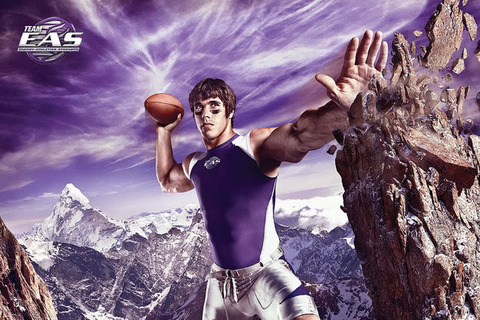 Photo Courtesy: Men's Health Magazine
This virtual self-portrait of Brady Quinn says it all.
Quinn was a popular athlete coming out of Notre Dame, to the point where he entered the NFL hocking protein drinks and looking like a workout warrior, including 24 reps at the NFL Combine 225-pound bench press.
He has yet to truly earn a penny of those endorsements in his time in the NFL, unless being a mediocre-at-best (a 54.1 completion percentage on 531 pass attempts for a 64.8 rating, with five more interceptions than touchdowns) backup quarterback percqualifies.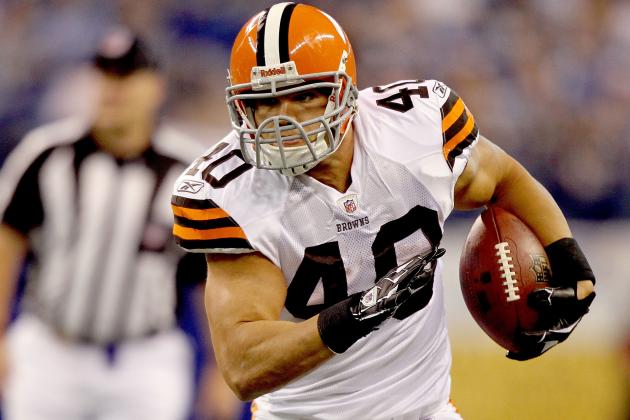 Matthew Stockman/Getty Images

For one season, it looked like Peyton Hillis was going to be the next Mike Alstott. But after his 2010 1,000-yard "Madden cover" season, that glass facade broke.
Injuries have taken their toll on Hillis and he has been one of the worst short-yardage backs in the NFL over the past couple of seasons. Hillis might be big and strong, but he does not play with the power he has.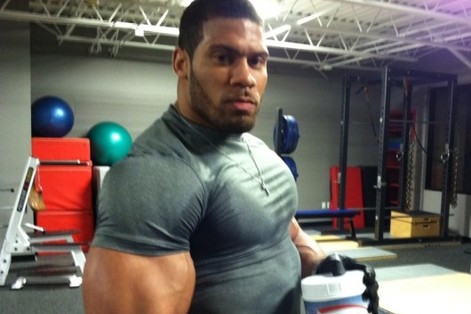 It's not that LaRon Landry is terrible. After all, he did make the Pro Bowl this season, but has never really lived up to his potential, failing to live up to expectations with the team with the Washington Redskins after they drafted him in the first round.
Whatever Landry's on-field exploits might be, his muscle-to-tackle ratio is one of the most lopsided in the game. Maybe he is training for the Mr. Universe competition for his life after the NFL.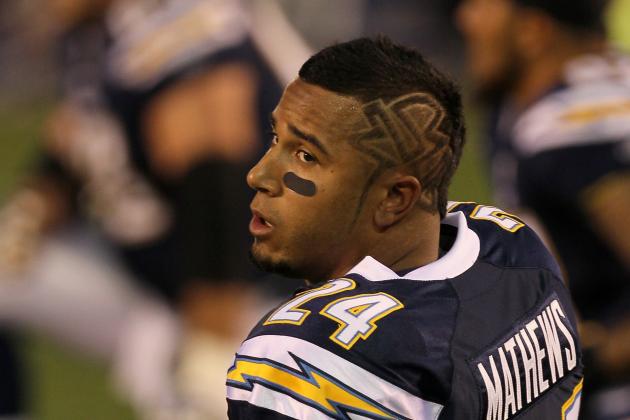 Stephen Dunn/Getty Images

The Chargers traded up in round 1 of the 2010 draft just so they could take Ryan Mathews, a little-known prospect out of Fresno State University.
What they didn't know at the time was that Mathews is made out of porcelain. To be fair, Mathews, a Pro Bowl player in 2011, played most of this season despite cracking his clavicle at the beginning and end of it.
He scored just one touchdown despite plenty of opportunities though, and has been a nightmare for fantasy owners. He let Jackie Battle take his job at one point and Curtis Brinkley and Ronnie significantly cut into his work. That should tell you everything you need to know about his lack of success this season.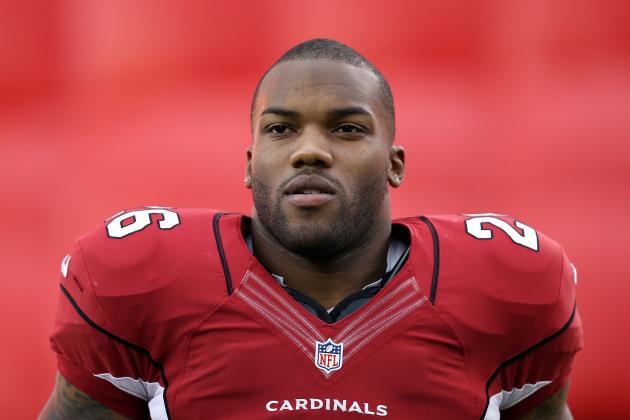 Christian Petersen/Getty Images

If Ryan Mathews is made of porcelain, Beanie Wells is made of ceramic. Wells has spent the better part of the career nursing injuries during his tenure in the NFL, and his time on the field has been mediocre-at-best with a big game or two (a few short touchdowns) sprinkled in. But his stint with Arizona has been highlighted by fumble problem.
He is expected to play elsewhere next year.
Photo credit: Carter Smith/GQ
Mark Sanchez might just be the ultimate posterboy for this article.
Gracing GQ cover twice and garnering big contract extensions since he was drafted, the fourth-year quarterback has made more headlines dating Eva Longoria than playing good football.
Sanchez might never escape the butt fumble and "getting punked" lined up at receiver against Drayton Florence as the most memorable plays of his career.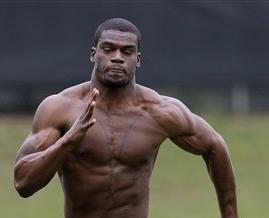 Photo Courtesy: GregLittleWR.com
Greg Little was booted from his North Carolina club and had question marks surrounding him heading into the 2011 draft. He was following in Hakeem Nicks' footsteps, so some expected him to succeed in similar fashion, but that has not been the case thus far for the second-year receiver.
Little has come up small thus far for the Browns, being known more for high-profile drops than anything else. But, hey, he looks good running shirtless.