MMA: Biggest Underdog Upsets from 2012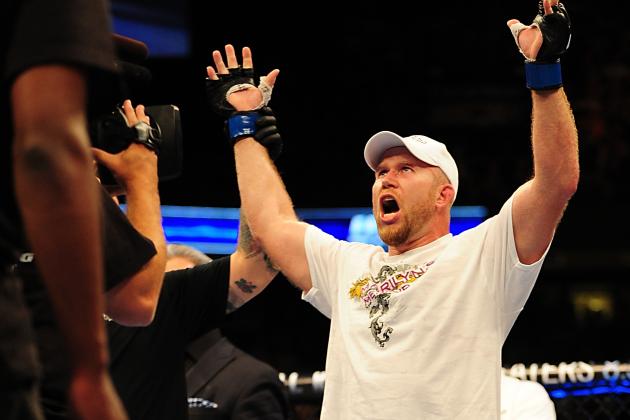 Anne-Marie Sorvin-USA TODAY Sports

One of the great things about MMA is that a fight can end in an instant. When dissecting fights you'll always find the phrase "a puncher's chance" when describing a total underdog's chances of victory.
When a fighter who's widely predicted to lose, it adds a bit of chaos into the mix. Although many people (along with their bets) would love for fights to go according to plan, there are a few occasions where the underdog triumphs over the dominant foe.
Just as the phrase "on any given Sunday" applies to a football team's chance at victory, on any given night—once the cage door closes—a fighter can win. Whether it be by a stroke of luck or a dominant performance, all of these fighters were able to overcome the odds and have their hands raised despite many in the MMA world predicting their loss.
Note: These are in chronological order and are not ranked.
Begin Slideshow

»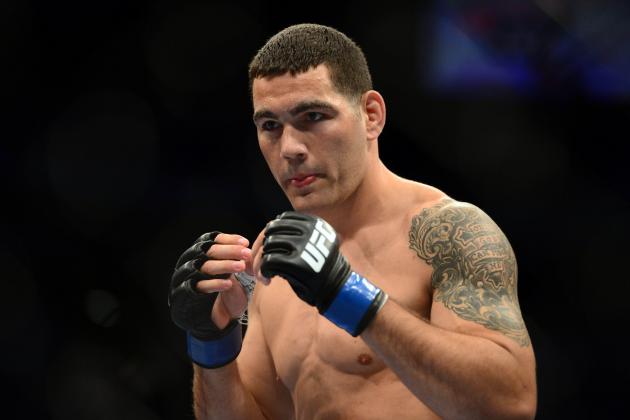 Kyle Terada-USA TODAY Sports

Chris Weidman was a guy on everyone's radar coming into 2012. He was one of the top prospects in all of MMA and was expected to take that next step at some point. We knew it was coming but didn't know it was coming this soon.
Stepping in on very short notice, Weidman cut a lot of weight, and it showed in his performance. Still, despite the conditioning issues, Weidman was able to beat Demian Maia to the punch all night. It wasn't a pretty fight, but Weidman won the contest without question.
I know we think of Weidman as a title challenger now, but moving from Tom Lawlor to Maia is a huge step up in competition, and the Serra-Longo fighter passed the test with flying colors.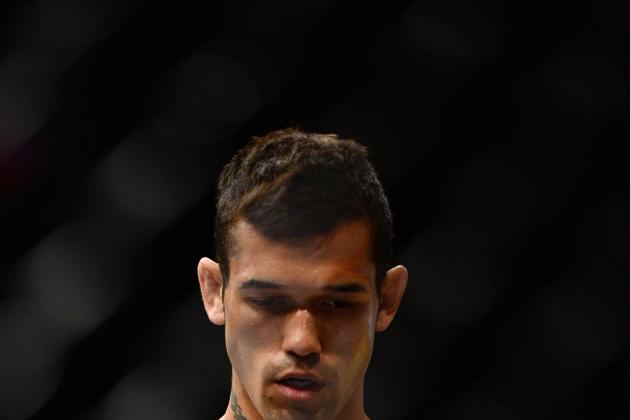 Kyle Terada-USA TODAY Sports

Let's be honest, although Norifumi "Kid" Yamamoto was coming off two losses in a row and clearly was a shell of his former self, Vaughan Lee was supposed to be an easy win.
A win by Yamamoto would've set the crowd on fire due to his popularity overseas, but unfortunately for the Japanese crowd, Lee had no intention of rolling over for the veteran. Despite being clipped early on, Lee was able to slap on a triangle choke on Yamamoto.
The Brit switched to an armbar and secured the tap out, becoming the first person to ever submit the legendary featherweight fighter.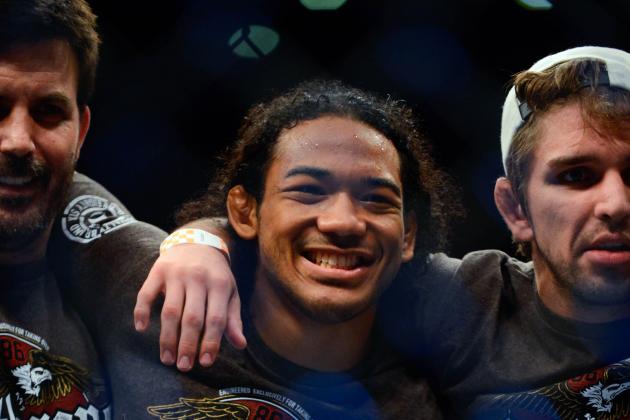 Ron Chenoy-USA TODAY Sports

Although Benson Henderson had done more than enough to deserve his title shot at UFC 144, Frankie Edgar had cemented himself as the world's top lightweight. Edgar held two victories over the future Hall of Famer BJ Penn and survived two horrific beatings at the hands of Gray Maynard to retain his title.
For much of the contest, things seemed to be going according to plan for the champion. Edgar was working his normal stick and move game plan and scoring points. An upkick from the challenger rocked Edgar and Henderson began to take control of the fight.
It was a razor close decision (as was their rematch) but who would've guessed Edgar could lose on a judge's scorecards after surviving Penn and Maynard?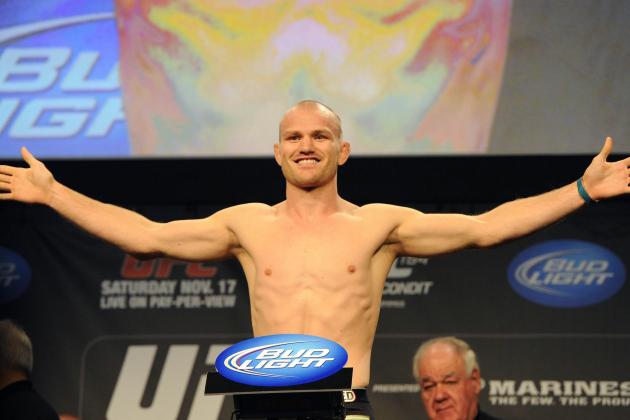 Eric Bolte-USA TODAY Sports

Martin Kampmann and Thiago Alves were looking to put back-to-back wins in the Octagon. They were fairly evenly matched coming in, with both guys known for their striking and having a solid ground game.
But it was Kampmann who was on his way to losing a decision against Alves in March. Alves was controlling much of the action and actually caught Kampmann earlier in the third round.
Alves appeared to look for a takedown to secure the round on a judge's scorecard but instead found himself trapped in a tight guillotine choke. Kampmann squeezed and forced Alves to tap out with less than a minute to go in the fight.
The win also earned Kampmann Submission of the Night honors.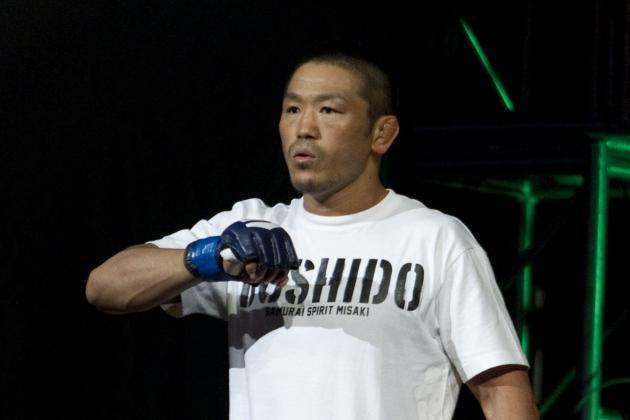 Greg Bartram-USA TODAY Sports

Kazuo Misaki, the 36-year-old judoka, faced Paul Daley at Strikeforce: Tate vs. Rousey. Daley was the more well-known fighter and always had KO power, something that was expected to be on display against Misaki.
The Japanese fighter however came out and took it to the Englishman. A bloodied Misaki was declared the winner via split decision after 15 minutes of tough fighting.
Misaki's victory is just another example of how fighters that are brought in to lose can always shock the MMA community.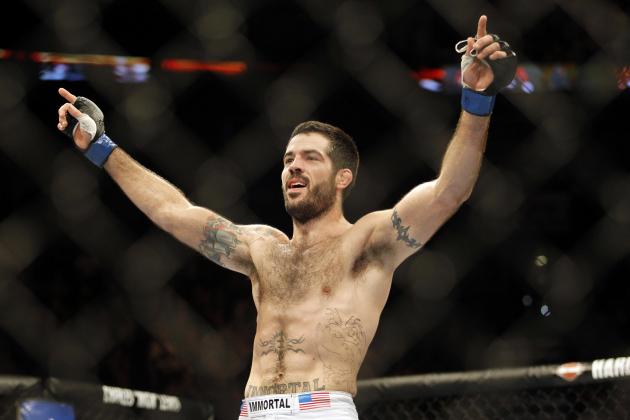 Joe Nicholson-USA TODAY Sports

Coming into UFC 145, Matt Brown was supposed to be a big name veteran for Stephen Thompson to build his own career off of.
Thompson, after all, was coming off a huge KO via head kick in his UFC debut at UFC 143. Thompson was also undefeated in kickboxing, amassing a record of 63-0 prior to competing in the Octagon.
Brown meanwhile had kind of sputtered along through his UFC career. He was always known as a tough fighter, but Brown had never managed to put together a string of victories.
Against Thompson, Brown controlled the action and took home an unanimous decision. It was Brown's first time winning back-to-back fights since 2009.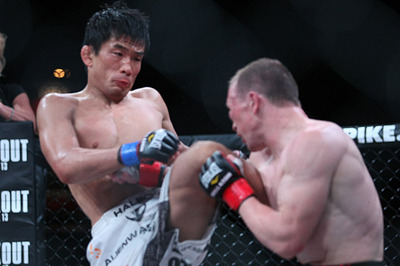 sherdog.com
Masakatsu Ueda is regarded as one of the world's top bantamweights. That was especially true prior to Ueda's North American debut at Bellator 64.
Ueda faced Travis Marx in a Bellator Season Six Bantamweight Tournament Quarterfinal match up. The fight was competitive throughout the 15 minutes, but in the end, Marx was declared the victor via unanimous decision.
The loss effectively removed Ueda from the top of nearly everyone's bantamweight rankings.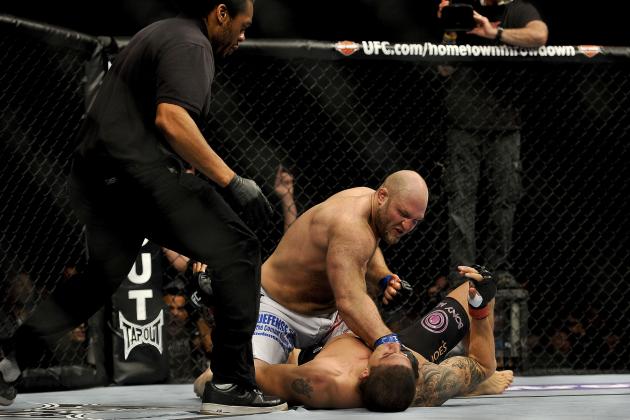 Paul Abell-USA TODAY Sports

Ben Rothwell looked absolutely awful against Mark Hunt at UFC 135. Rothwell looked fatigued and simply couldn't hang with Hunt throughout the majority of their contest. The IFL and Affliction veteran needed a big win against Brendan Schaub at UFC 145 in order to save his UFC career.
Schaub was also coming off a loss to Antonio Rodrigo Nogueira via TKO. Schaub was expected to be the faster fighter coming into UFC 145, but it made little difference against Rothwell. The Wisconsin-native showcased what made him a dynamic striker (for a heavyweight) at UFC 145.
Rothwell saved his career from the grave by dropping Schaub in just over a minute. He also earned Knockout of the Night honors.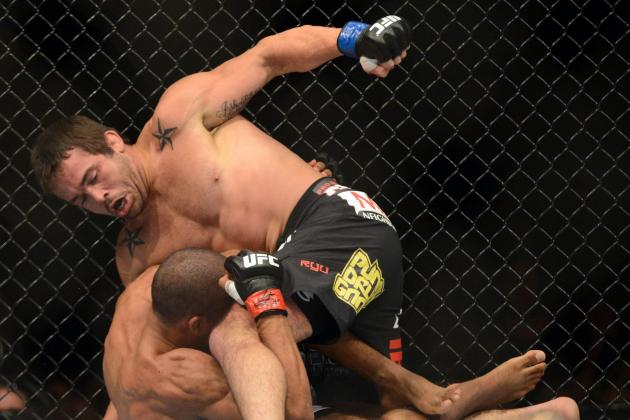 Ron Chenoy-USA TODAY Sports

Jamie Varner enjoyed a nice run in WEC before hitting a rough patch in his career. Facing the talented Edson Barboza, Varner was simply supposed to come in and lose in spectacular fashion. After all, Barboza became known as "the next Anderson Silva" due to his striking prowess.
Varner would have none of it as he came out with a fire lit under his butt. He pushed the pace as much as he could and took it to Barboza from bell to bell. The former WEC champ finally secured the TKO stoppage in the first round after hitting Barboza as hard and as fast as he could.
It was only a matter of minutes but for Varner, those three minutes helped save a lifetime worth of work.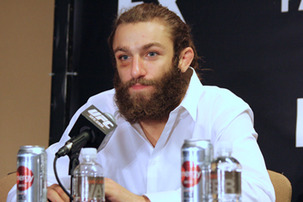 mmajunkie.com
From day one of filming, Al Iaquinta was picked to win The Ultimate Fighter 15. The Serra-Longo product seemed to have it all—in terms of skills—in the cage, and it would be just a matter of taking out everyone in his path.
Michael Chiesa came onto the show and immediately had to leave due to his father passing away. It was a moment that helped fans bond not with Chiesa the fighter but Chiesa the person. It added to his Cinderella story while working his way to the finale.
The story came to a cinematic ending as Chiesa secured a first-round tap out of Iaquinta to win The Ultimate Fighter.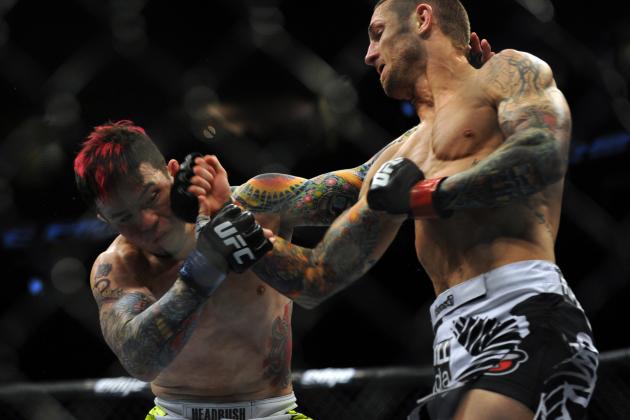 Steve Mitchell-USA TODAY Sports

Eddie Wineland has always been known as a pretty scrappy guy. The first ever WEC bantamweight champion has faced some of the best in the world and faced one of the top guys in the division in Scott Jorgensen.
Jorgensen was coming off a loss but that was to the Brazilian steamroller known as Renan Barao. There's no shame in losing to him, and it was expected Jorgensen would defeat Wineland to remain relevant in the bantamweight title picture.
Instead, Wineland dropped the former title contender in the second round. It was the first time Jorgensen had ever been stopped via TKO and also earned Wineland Fight of the Night honors.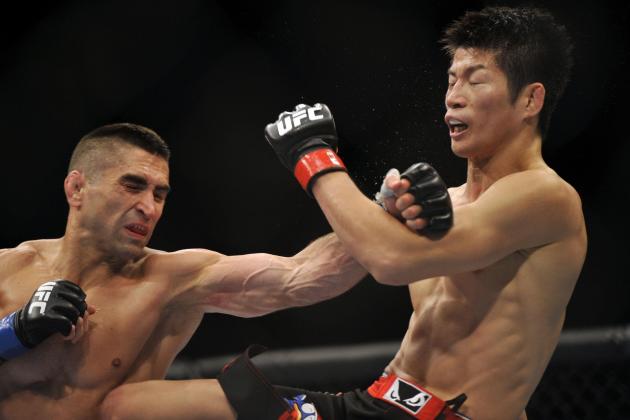 Joe Camporeale-USA TODAY Sports

Hatsu Hioki was brought in to give Jose Aldo a credible title challenger. Hioki had long been considered one of the top featherweights in the world despite not competing in the UFC. After Hioki defeated Bart Palaszewski, it seemed as if Hioki would take his title shot.
Rather than take the title shot, Hioki refused and was matched up against the dangerous Ricardo Lamas. Even worse for the Japanese fighter was the fact this bout was on the preliminary portion of a network TV show.
Instead of showcasing his talent, Hioki found himself on the losing end of an unanimous decision. Hioki saw his title hopes go away while Lamas inserted himself in "the mix" at the Japanese fighter's expense.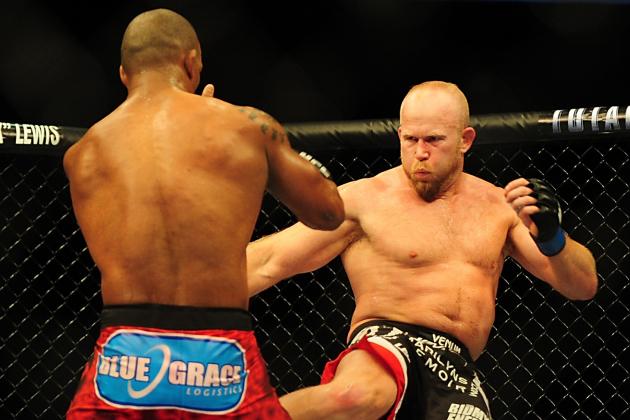 Anne-Marie Sorvin-USA TODAY Sports

Hector Lombard enjoyed quite a following while competing in Bellator. When the judoka came to the Octagon, it was believed that Lombard would ascend to a title shot very quickly. Originally scheduled to face Brian Stann, Lombard was then paired up against the very tough Tim Boetsch at UFC 149.
The fight played out in a very strange way as Lombard simply stood in front of Boetsch, looking to land his powerful right hand. Boetsch attempted to mix things up with kicks and a takedown or two but Lombard was able to stop the takedown attempts.
Boetsch controlled the distance and outside of being hurt by a glancing kick, faced little adversity on his way to a decision victory. Boetsch is a very tough guy and obviously has talent, but there were very few picking "The Barbarian" to take out Lombard prior to UFC 149.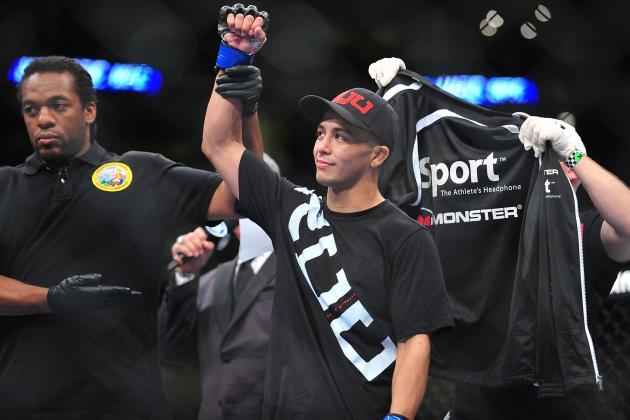 Gary A. Vasquez-USA TODAY Sports

John Moraga expected to face Ian McCall in his UFC debut in August With an injury forcing McCall out only a few weeks from the fight, another tough flyweight took his place. Ulysses Gomez was the first ever Tachi Palace Fights Flyweight champion and was the promotion's current bantamweight champion.
Moraga, coming from a grappling background, was expected to grind his way to victory against the tough Gomez. Rather than use his wrestling, Moraga put on a show in his UFC debut by stopping Gomez with a combination of elbows and punches.
It was a successful debut for Moraga while Gomez saw his stock in the rankings plummet after a poor showing.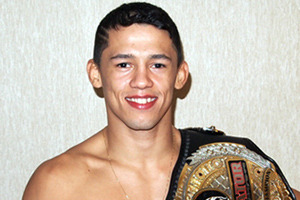 mmajunkie.com
Eduardo Dantas decided to take a fight outside the Bellator cage in a fundraising event for BOPE in Brazil. Despite being a Bellator champion, Dantas faced Tyson Nam who had become sort of a journeyman, competing across multiple promotions in a six-year career.
Dantas was actually able to score the first major blow of the night by landing a knee on Nam. However, as Dantas rushed in to look for a finish, Nam scored a counter hook to drop Dantas with a single punch.
Although it was a huge upset in 2012, very few fans have seen it due to the event not being televised. I'm sure both Dantas and Bellator are grateful for that fact.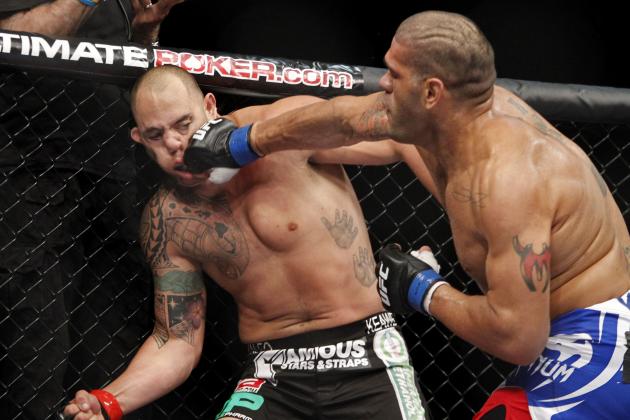 Bruce Kluckhohn-USA TODAY Sports

After getting mauled by Cain Velasquez at UFC 146, Antonio Silva went back to the land of the gatekeepers. He stood in the path of Travis Browne, asserting himself as a true title challenger on October 5.
Browne came out and showed his athleticism in the opening minutes. However, Browne's offense stopped in its tracks as Browne tore his hamstring. Capitalizing on the injury, Silva backed Browne up to the fence and unloaded a powerful right hand.
Silva jumped on the fallen fighter and finished the fight with a flurry of punches to take the upset victory. The win became tainted when Browne's injury was revealed, but Silva defeating the previously unbeaten Browne is still one of 2012's biggest upsets.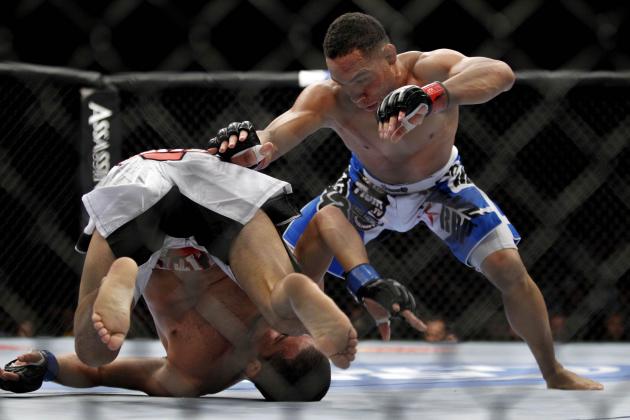 Bruce Kluckhohn-USA TODAY Sports

John Dodson was selected to welcome one of the world's top flyweights, Jussier Formiga, to the UFC. Formiga held a 14-1 record while competing mainly in his home country of Brazil.
Both men started off slow in the opening round. However, as the minutes ticked away in the second, the speed advantage of Dodson started to show. With under 30 seconds remaining in the round, Dodson dropped Formiga and pounced on his foe for the TKO victory.
Dodson won The Ultimate Fighter as a bantamweight and was coming off a victory against Tim Elliot, but people who were picking Dodson to win were the minority going into this bout.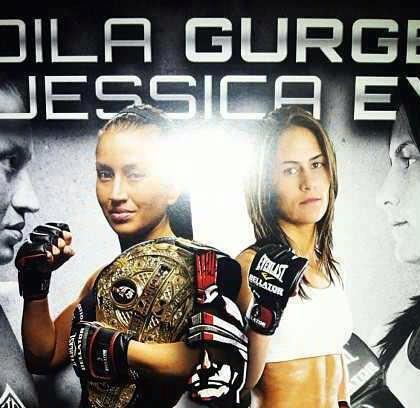 domgear.com
Zoila Gurgel is widely considered to be one of the best competitors in all of WMMA. By comparison, Jessica Eye was a relative unknown despite a solid 8-1 record prior to Bellator 83.
Gurgel had defeated a number of top opponents while Eye was facing her biggest test to date. Not only did Eye pass the test, she did so in shocking fashion as she choked out Bellator's 115-pound champion with a standing arm-triangle choke.
The bout wasn't a title fight, but you can bet Eye will be looking for one in the future.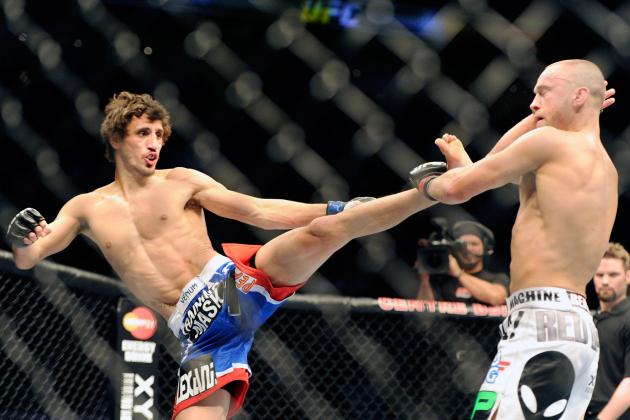 Eric Bolte-USA TODAY Sports

Both Pablo Garza and Mark Hominick were hitting a low point in their careers. Garza had dropped two straight in the Octagon and was surely on the UFC chopping block coming into UFC 154. Hominick, one of the more well known featherweights in the world, was in the midst of a three-fight losing streak and hadn't looked the same since longtime trainer Shawn Tompkins passed away.
The run of bad luck continued for Hominick at UFC 154 as Garza took home an unanimous decision victory. One of the judges even scored a round as a 10-8, showing Garza's dominance over Hominick.
Luckily for fans of Hominick, the Canadian retired following the Garza loss. It was beginning to become painful to watch the shell of Hominick step into the Octagon only to get beaten and bloodied in each of his bouts.