Power Ranking SEC Football Head Coaches by Recruiting Skills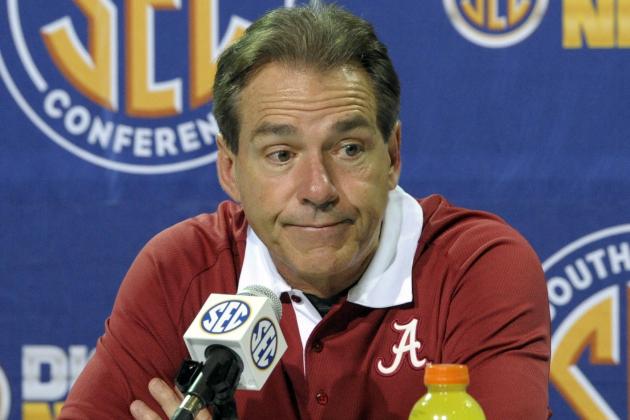 USA TODAY Sports

The SEC is known for being a powerhouse in the realm of college football recruiting.
More often than not, elite recruits will end up choosing SEC programs; or, at the very least, a SEC school or two will end up very high on their respective interest lists.
The draw is natural, really. SEC football is highly competitive, highly physical and it's generally nationally relevant. Recruits know that they can consistently play against the best players in college football if they choose to go to a SEC school, and that's simply something other conferences can't offer.
With the SEC being such a recruiting draw by its very nature, it's easy to forget that its the coaches who do much of the recruiting—and who thus deserve much of the credit.
With that in mind, here's a power ranking of every SEC football coach by recruiting skill.
Begin Slideshow

»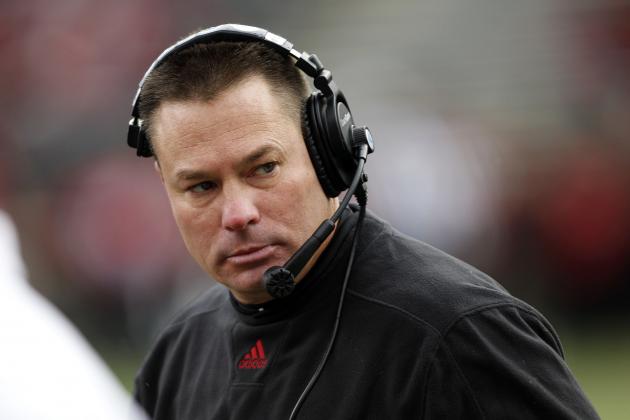 Frank Victores-USA TODAY Sports

Frankly, Jones' recruiting classes at Cincinnati weren't even elite in the Big East, so for now, his ranking will reflect that. He'll have to prove himself as a recruiter in the SEC.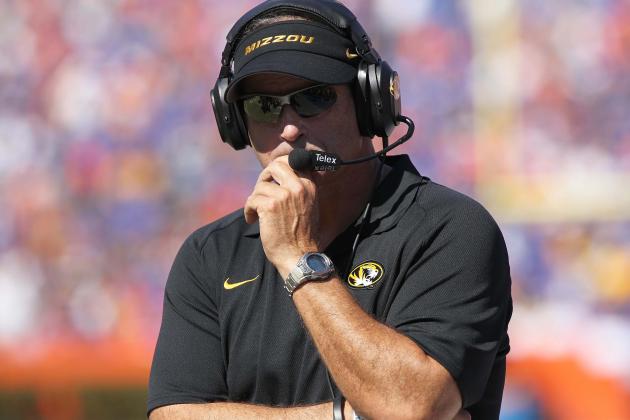 Kim Klement-USA TODAY Sports

Missouri recruiting hasn't made much of a splash in the past few years, with the exception of landing last year's No. 1 overall recruit Dorial Green-Beckham. Still, Pinkel's classes are normally near the bottom of the recruiting rankings in the SEC.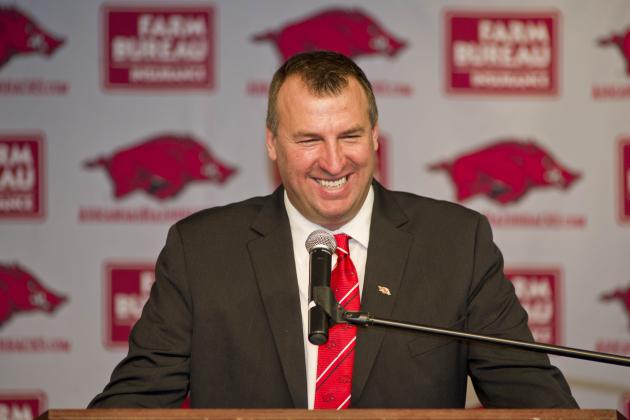 Beth Hall-USA TODAY Sports

Bielema was an average recruiter at Wisconsin, and the Badgers have one of the more relevant football programs in the Big Ten.
Recruiting at Arkansas is going to be a tough task, so Bielema really has his work cut out for him.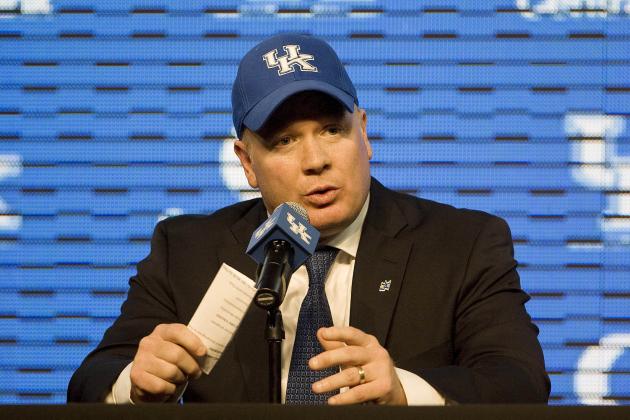 Mark Zerof-USA TODAY Sports

Mark Stoops gets some credit because of his last name. Stoops is a rather prestigious last name as far as coaches are concerned, and Mark does have a ton of experience—especially with recruiting.
Even a small recruiting boost would be huge at Kentucky, which is really a basketball school.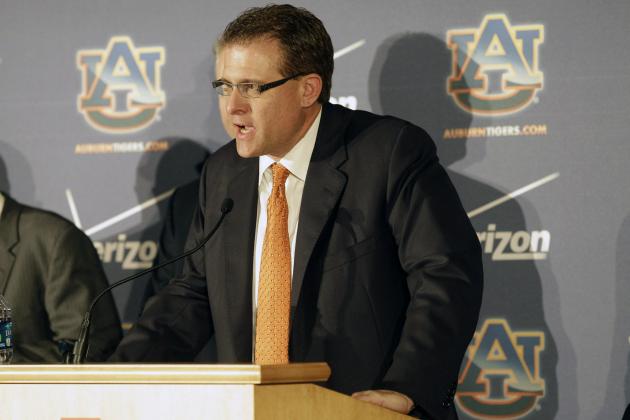 John Reed-USA TODAY Sports

I firmly believe that Malzahn will become one of the better recruiting coaches in the SEC in time. Right now, though, he's going to be tasked with rebuilding the Auburn football program.
Everything I've heard about Malzahn leads me to believe that he's a personable head coach that will do well with recruits, and he runs a very entertaining and appealing offensive system.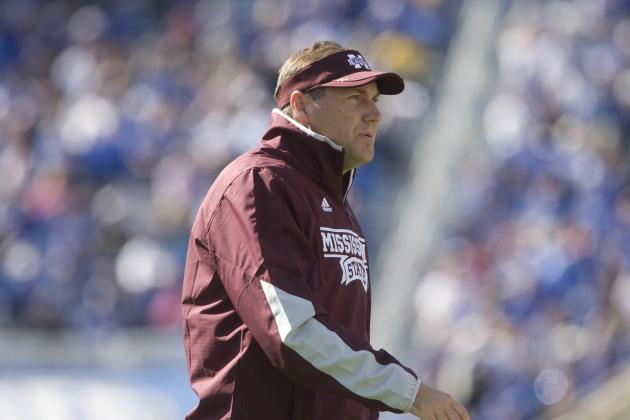 Mark Zerof-USA TODAY Sports

Dan Mullen's recruiting classes haven't been bad, but the problem is, when compared to the rest of the SEC, they haven't been good either.
Average won't get it done in the SEC.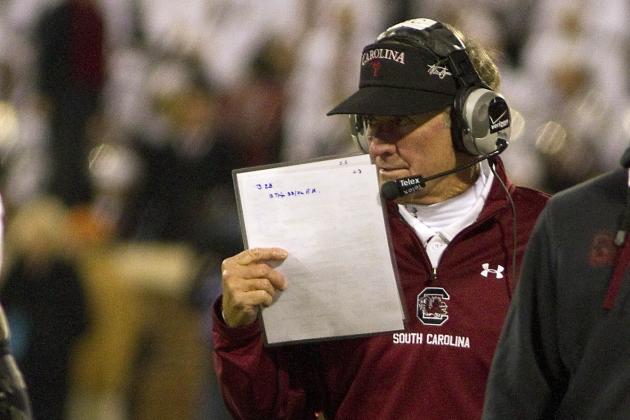 Joshua S. Kelly-USA TODAY Sports

For as big as football is at South Carolina, Steve Spurrier's recruiting classes have been somewhat pedestrian as of late.
He's got a big name, which is a draw for recruits, and South Carolina has been a player in the SEC. As far as recruiting is concerned though, it's been a bit underwhelming for the Gamecocks.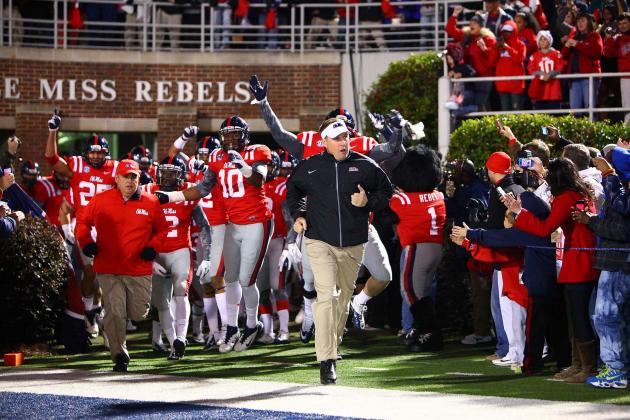 Spruce Derden-USA TODAY Sports

There's no doubt that Ole Miss is one of the hottest programs in the college football recruiting world right now. The Rebels seem to be high on the interest list of a ton of elite recruits, and that includes No. 1 overall recruit Robert Nkemdiche.
Hugh Freeze is doing an excellent job of making Ole Miss an attractive option for elite recruits within a very competitive SEC recruiting environment. All it takes is one or two big-time commitments, and Ole Miss football could become a very interesting and competitive program in the SEC.
As it stands, there's a ton of hype and positive momentum surrounding the program and its future appears to be very bright.
Much of that can be attributed to Freeze and his ability as a recruiter. I have a feeling that he'll move up these power rankings in the next few years.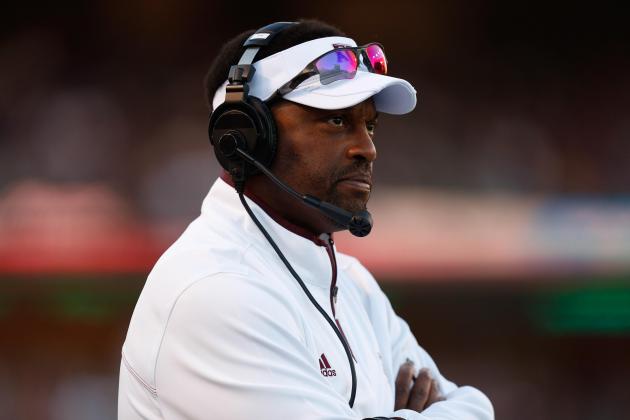 Thomas Campbell-USA TODAY Sports

Kevin Sumlin will quickly become one of the top recruiting coaches in the SEC if he continues the trend he started this season.
Texas A&M currently has 34 commitments and that includes the commitment of 5-Star wide receiver/athlete Ricky Seals-Jones—who is one of the top prospects in the 2013 recruiting class.
The Aggies have been arguably the hottest program in college football, and while much of that had to do with Sumlin's ability as a coach, his talent as a recruiter is on display as well.
The future is very bright for Texas A&M recruiting.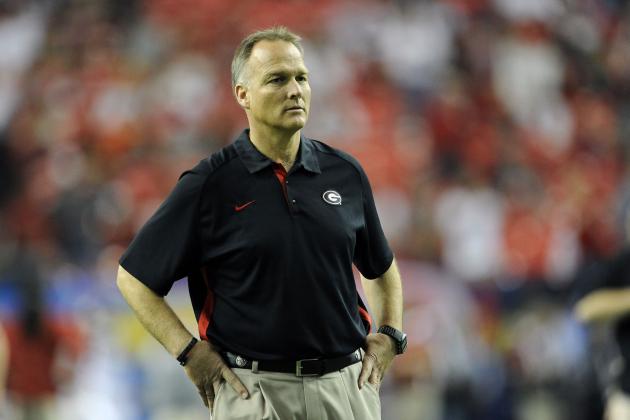 USA TODAY Sports

Consistency is the key word for Mark Richt. His classes haven't been quite elite, but they've been consistently amongst the best in the SEC.
Richt will normally bring in a few big-time stars and complement them with a ton of talent.
The issue here is that Richt can't seem to recruit enough elite talent, or at least enough to be able to recruit with the likes of Alabama, Florida and LSU.
I'd consider Richt to be the best of the "second tier" of great recruiting coaches in the SEC.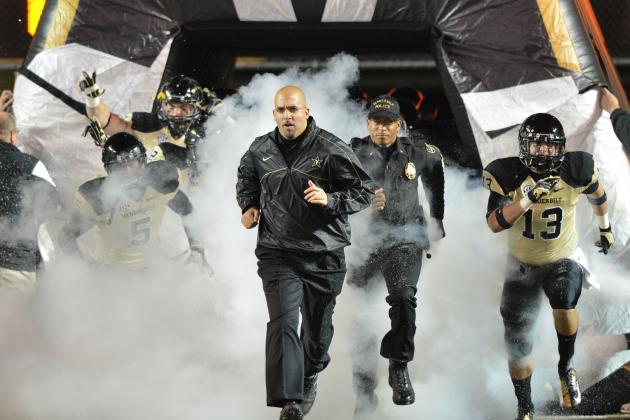 Don McPeak-USA TODAY Sports

James Franklin has done great things as a recruiter at Vanderbilt.
He took over at Vanderbilt and instantly had success as a recruiter. His 2011 class was considered strong, despite finishing last in the SEC according to Rivals, but that was also due to a short turnaround (he was hired midway through December).
Franklin's 2012 class moved up a few spots, finishing No. 9 in the SEC according to Rivals, and Vanderbilt currently has the No. 6 ranked recruiting class in the SEC (Rivals.com).
Vanderbilt recruiting has consistently improved with Franklin at the helm.
That improvement in the realm of recruiting will help the on-field product, which will in turn help recruiting—and that's how winning programs are built.
Franklin is another coach who will move up these rankings over time.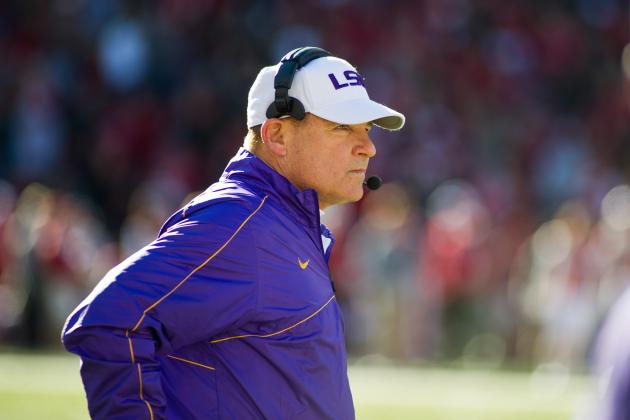 USA TODAY Sports

It's hard to argue with the success that Les Miles has had at LSU as a recruiter.
Outside of the 2012 recruiting cycle, LSU has generally been one of the top recruiting teams in the SEC under Miles.
The Tigers are consistently in the running for the nation's best recruits, and it's safe to say that LSU has become one of the powerhouses in college football.
Much of LSU's success can be credited to the talent Miles has been able to recruit.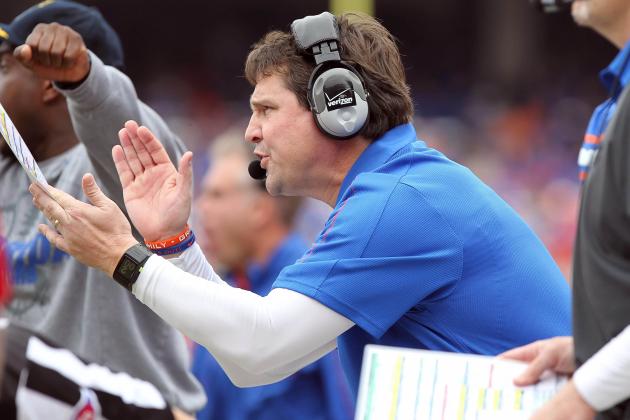 Kim Klement-USA TODAY Sports

Will Muschamp is rebuilding Florida back to National Championship contender form, and much of that has to do with his talent as a recruiter.
His 2012 class finished No. 3 overall according to Rivals.com, and as of right now, his 2013 class is ranked No. 4 overall. His 2013 class is also extremely strong defensively.
There's no doubting the fact that Muschamp is one of the best recruiters in college football, let alone in the SEC. The results speak for themselves.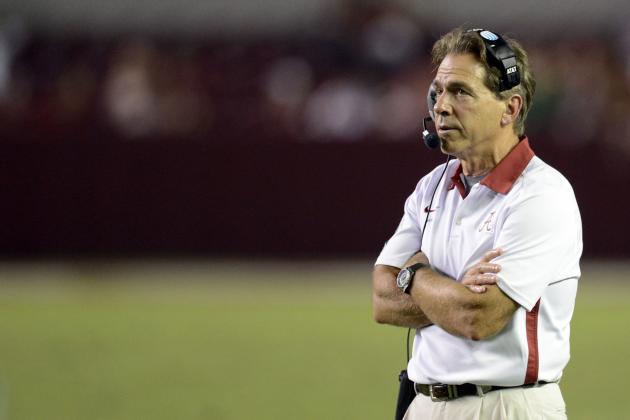 John David Mercer-USA TODAY Sports

It's hard to argue Nick Saban's success as a coach, but the same could be said about his success as a recruiter.
Alabama is arguably the premier program in college football, and the Crimson Tide can thank Saban for that. Not only can he recruit elite players, but he can coach them as well.
It seems as if every big-time recruit has Alabama on their interest list, and it's almost at the point where we question why a highly-ranked recruit wouldn't want to play for the Crimson Tide.
Saban has a system in place where Alabama's depth chart is always full of talent, so when one great player leaves, another one can step up and take his place. That is essentially the definition of a great recruiting program.
Alabama's 2013 class is currently ranked No.1 overall by Rivals.com. The Crimson Tide finished No. 1 in 2012 and 2011 as well, according to Rivals.
Saban is the best recruiter in the SEC. He's arguably the best recruiter in college football.