10 Steelers Who Could Be Playing Their Final Game with Pittsburgh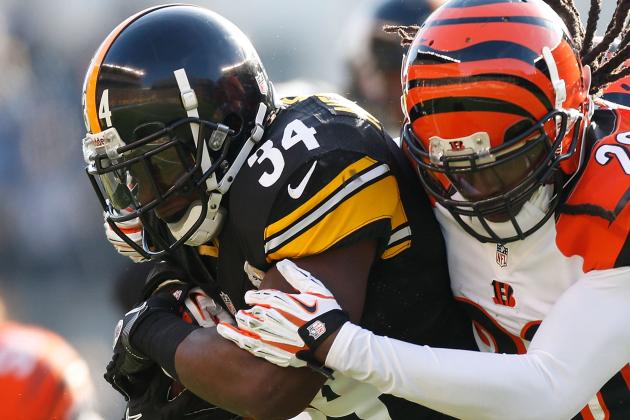 Gregory Shamus/Getty Images

Since the adaption of the Free Agent Era in professional football, it's very very rare to see a guy play his entire career with a single team.
If you would have asked me two years ago, there would have been no doubt in my mind that Peyton Manning was going to be a Colt for life, but times change, and now he's leading the Broncos to the Playoffs in his first season in Denver.
Stars of the game like Drew Brees, Randy Moss, Reggie White and even back to Joe Montana and Johnny Unitas all played for multiple teams in their careers. In the common era, Tom Brady holds out hope to be a player who can successfully pull off what was once commonplace and finish his career on the team with which he started.
And so that brings us to the 2012 Pittsburgh Steelers.
In a season where the Steelers have already been vacated from the Playoff hunt and are facing their first losing season in a decade, changes are on the horizon. The question is how many guys are the Steelers willing to part with?
Let's check out some guys who could be playing their final games as Steelers on Sunday. I've added a "Job Security Scale" to make things a little more interesting. The scale is 1-10 with 1 being the least secure and 10 being the most. Easy, right?
Follow on Twitter: @dsnyder34
Begin Slideshow

»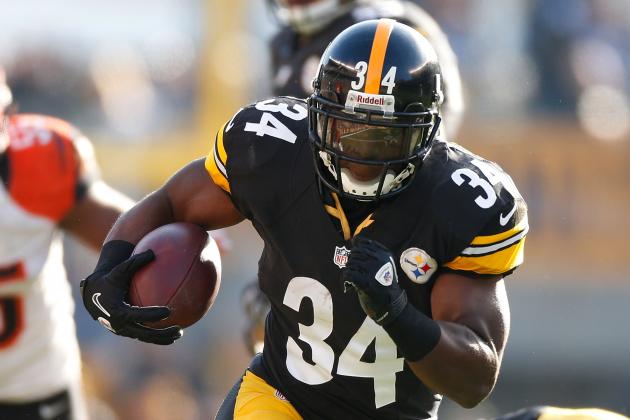 Gregory Shamus/Getty Images

Job Security Scale: 1
Many thought that as the team's top pick in the 2008 draft, Rashard Mendenhall would come in and become the next great running back to roll through the Steelers record books. But five seasons later there aren't many who would claim that anymore.
Mendenhall has been a disappointment in his five years in the Steel City, rushing for over 1,000 yards just twice and scoring double-digit touchdowns only once. But 2012 stands out as the year that will have ended it all.
Mendenhall has appeared in just five games this season, carrying only 45 times for 163 yards and failing to score a touchdown. He was also made inactive for continued fumbling issues and suspended for not showing up to the team's game against the Chargers.
A little over a week ago, Mark Kaboly of the Pittsburgh Tribune-Review tweeted this out in regards to the Steelers contract talks with Mendenhall:
Some time in March Omar calls agent and says we will give Mendenhall 1-year for minimum. Agent: No. Omar: OK. And there's your contract talks

--@MarkKaboly_Trib
Looking at it logically, there's no way the Steelers should even consider resigning Mendenhall to a contract, especially when looking at the issues this team is going to have with the cap. But one thing looms over me every time I think about this situation.
Tomlin has routinely showed overconfidence in his starters and has routinely given out second and third chances to guys who don't necessarily deserve it. Mendenhall may have been the biggest benefactor of this treatment.
He was benched mid-season for fumbling issues when he wasn't playing well anyway. During his benching, he failed to even show up for the game against the Chargers and was subsequently suspended by the team.
So, of course, Mendenhall was dressed and carried the ball 11 times on Sunday against the Bengals. I'm sure he'll have some sort of role in the season finale against Cleveland.
Going with my gut, Mendenhall will be playing his final game in front of the Steelers crowd on Sunday, but you can never be sure in this league. He's lost his starting job, and the Steelers have plenty of backs that can do what Mendenhall can in the backfield. The only thing right now keeping him on this team and that can save him this offseason is Mike Tomlin.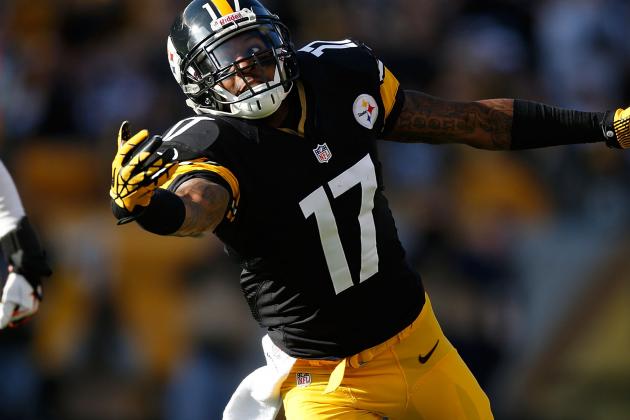 Gregory Shamus/Getty Images

Job Security Scale: 5
Four weeks ago, I would have said there's no question the Steelers and Mike Wallace would be parting ways at the end of the season. But as of right now, he's probably got a 50/50 shot of staying in Pittsburgh.
Wallace hasn't had the terrific season fans have come to expect of him, but he's still been very solid in a new offensive role. His 13.1 yards-per-carry average (lowest of career) is clearly indicative of the offensive system Todd Haley is trying to run, and he actually has more receptions then he had in his first 1,000-yard year in 2010. Wallace is 164 yards shy of recording his third straight 1,000 yard season and has his third straight campaign of at least eight receiving touchdowns.
The biggest problem facing the Steelers and Wallace...money.
Reports came out during Wallace's offseason holdout that he wanted to be paid like Cardinals receiver Larry Fitzgerald. But then, a few months after, another report surfaced that Wallace wants something more along the lines of Vincent Jackson money.
Vincent Jackson money is probably not a bad asking point for Wallace in free agency, but it's most likely too rich for the Steelers, who have let big-money receivers walk in the past (Plaxico Burress, Antwaan Randle El).
There's no question that the Steelers offense is much more dynamic with Wallace in the lineup and as the running game fades, Pittsburgh has become more of a passing team. It would be nice to see No. 17 back in black and gold next season, but if I had to guess right now, I'd say he'll be walking.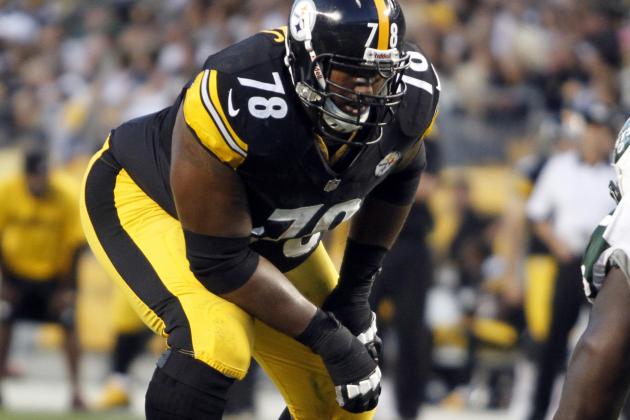 Justin K. Aller/Getty Images

Job Security Scale: 3
For three straight seasons, the Steelers have let left tackle Max Starks test the free agent waters, and for three straight years Pittsburgh has re-signed him to one-year deals. In all of those three seasons, Starks has done an admirable job of protecting Ben Roethlisberger's blind side.
But with the team expected to start the offseason already over the cap and young tackles like Marcus Gilbert, Mike Adams and Kelvin Beachum all showing promise, this could be the final season Starks protects his buddy Big Ben.
Starks has spent the better part of nine seasons with the Steelers, starting at left tackle for five of them, but with the cap situation starting to reveal itself, I'm not sure there's room for Starks in the rotation or in the payroll.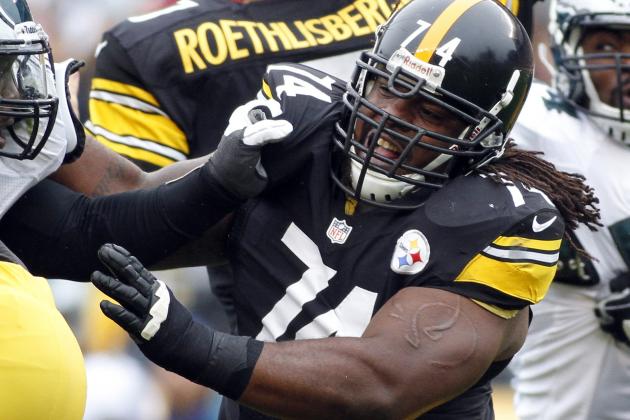 Justin K. Aller/Getty Images

Job Security Scale: 7
Willie Colon is a very interesting case heading into the 2012 offseason.
In July of 2011, Colon signed a five-year, $29 million contract with the Steelers that included a $6 million signing bonus to be the team's right tackle of the future. Since signing the contract, Colon has started just 12 games in two seasons, missing tons of time with various injuries. He also signed that contract the offseason after missing the entire 2010 season.
So, all things in order, Willie Colon has played just 12 games in the last three seasons and is set to make $5.5 million next year with a cap hit around $7.6 million.
The problem is, since moving to guard, Colon has been dominant for the Steelers. He's found himself a niche on this team, and with David DeCastro on the other side and Maurkice Pouncey at center, Pittsburgh could be shaping up to have the best interior offensive line in the game.
I truly doubt the Steelers will part ways with Colon, but a contract restructuring has to be in order. Pittsburgh can't afford to pay Colon that much money and not know if he's even going to play an entire season. Colon should be back next season, but not with $5.5 million in his pocket.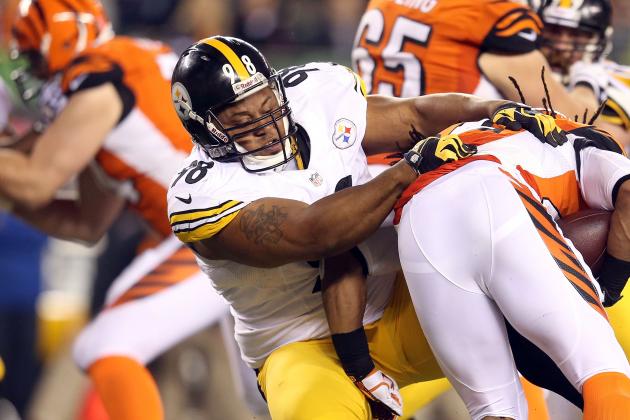 Andy Lyons/Getty Images

Job Security Scale: 2
We all knew this slide would be coming, so let's just get it out of the way.
Casey Hampton has without question been one of the great Steeler defenders to come this way in a long time. He solidified a defensive front that went on to appear in three Super Bowls and come home with two Lombardi Trophies.
But at age 35, Hampton's better days are officially behind him, and he's simply not the same player he used to be.
Hampton has had his lowest tackle output (disregarding the 2004 season because of injury) since his rookie season and hasn't had a sack in over two years. But more to the point, Hampton hasn't been able to take on the double teams in a while, a former signature of the "Big Snack."
Pittsburgh drafted Alameda Ta'amu in the fourth round of the 2012 draft and has Steve McLendon as well behind Hampton. With the cap situation brewing, I can't see the Steelers bringing Hampton back for a 13th season in the Steel City.
Joe Sargent/Getty Images

Job Security Scale: 8
Based on his play, there's no way Brett Keisel should be heading out of town. In fact, he was the best defensive lineman the Steelers had this entire season, posting 4.5 sacks and 45 tackles.
But this cut could be more about age and money than anything else.
Keisel is 34 years old and will turn 35 at the beginning of next season. He'll also be due a salary of $2.85 million, which will count $4.5 million against the cap if the Steelers choose to retain him. That's a lot of money for a defensive end considering Pittsburgh has used two first round picks on guys in the last three years who play his position (Z. Hood, C. Heyward).
I like Brett Keisel and, personally, I think he's a great fit for this team. He's a character who embodies this city's mentality and gives it all he's got on every play. But this is still a business and, although I think he'll be back in the Burgh next season, he could still end up on the chopping block.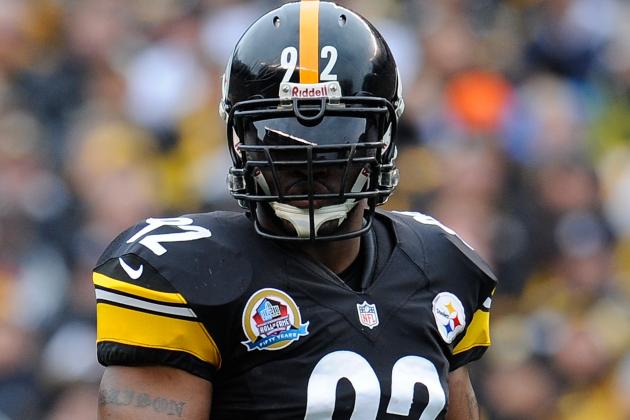 Joe Sargent/Getty Images

Job Security Scale: 7
James Harrison has long been the subject of debate this season, starting with his late off-season knee surgery to his poor play in the middle of the season. But Harrison has turned it on lately, and it seems that his play is improving every week.
Still, five sacks in 12 games isn't going to turn any heads, especially for a guy who is 34 years old and is set to make some serious cash this year.
As of now, Harrison is set to earn a salary of $6.57 million with another $3.5 million in guarantees, bringing his cap total to over $10 million for the 2013 season. So, yeah, five sacks next year isn't going to cut it.
Best case scenario for the Steelers is that they can hold onto Harrison until the draft, pick up one of the elite pass rushers and dump Harrison post-draft, saving the team $6.5 million in cap space. But that's probably unlikely to happen.
Harrison is going to be the guy on the Steelers that eveyone's looking at come this offseason, and right now I'm at an even split whether he returns to Pittsburgh next season. If I had to guess, though, I'd probably say he stays with a restructured contract.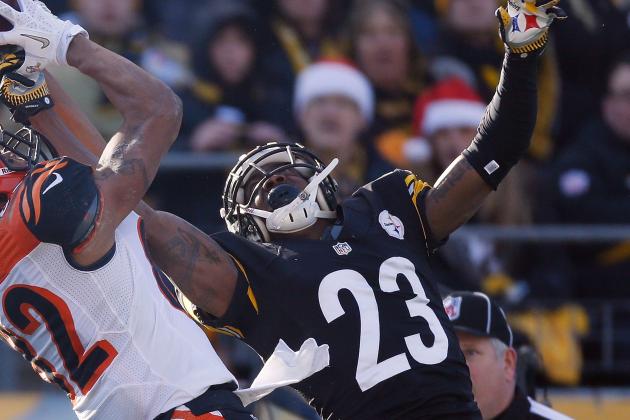 Gregory Shamus/Getty Images

Job Security Scale: 8
Like Keisel, cornerback Keenan Lewis won't be run out of town because of poor play or diminishing skills. On the contrary. Lewis has actually been great for the Steelers this season and has earned the contract that's coming to him.
But that contract may not becoming from the Steelers.
Pittsburgh is notorious for refusing to give out big contracts and with the way Lewis played this season, he could get anywhere from $6-7 million per year on the open market. And with the contract Ike Taylor currently has, the Steelers might not want to invest so much money at one position.
Couple that with the way Cortez Allen has played of late and Lewis' Steeler career could be over before it really even got started.
I personally think Lewis should be priority No. 1 for the Steelers this coming offseason, ahead of Mike Wallace. Cornerback is now one of the elite positions on the field and, as a result, they're commanding elite salaries. Lewis deserves the pay day and hopefully it's the Steelers who are ponying up.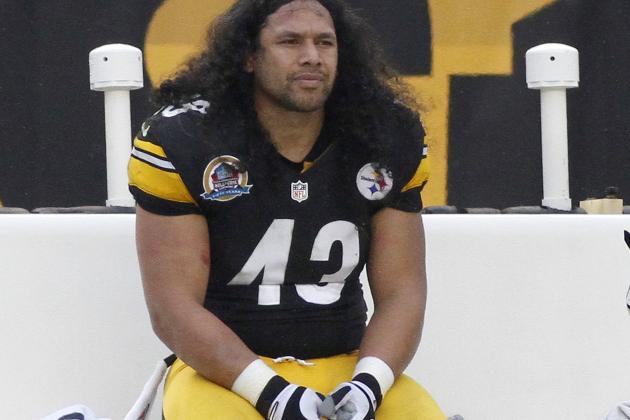 Justin K. Aller/Getty Images

Job Security Scale: 8
Let me preface this by saying I'm not one of those people who think Troy Polamalu is done and the Steelers should get rid of him and that he'll never play at an elite level again.
I think, when healthy, Troy has played at a very high level, including in 2012.
With that said, Polamalu will account for a $10 million cap hit in 2013 and will most certainly have to take a pay cut.
There's also the matter of the injury issue most fans are complaining about. Since 2008, Polamalu has missed 22 games and played 57 over that five year span. If you listened to everyone around Pittsburgh, you'd have think he only played 22.
I'll agree that I think Troy needs to take a pay cut, but now that he's healthy, you can see what he still brings to the table for the Steelers. Polamalu will be back with the team for his 11th season with the team and, if healthy, he'll be a premier player.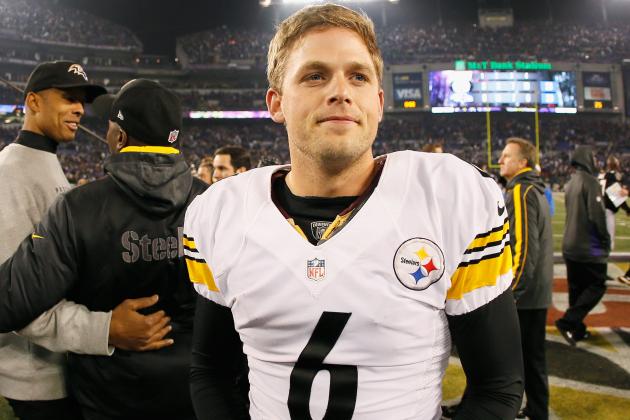 Rob Carr/Getty Images

Job Security Scale: 6
As far as 2012 is concerned, consider it a banner year for Shaun Suisham. He's currently made 27 of his 30 attempts, including hitting 11 of 11 between 40 and 49 yards.
But two of Suisham's three misses came in a key game against the Bengals that could have pushed the Steelers into the playoffs. Couple that with the fact that Suisham will account for $1.7 million in cap room, and 2013 may not work out for the Steelers and their kicker.
Kickers generally come cheap in the NFL and a lot of teams will carry two or three for a competition in training camp, and that could be the situation the Steelers will face next season.
I've been a big proponent of Suisham all season and I think he's actually having a career year. But for close to $2 million, it may not be worth it for the Steelers to bring him back.