College Football Recruiting 2013: Which Recruits Are Wavering on Commitments?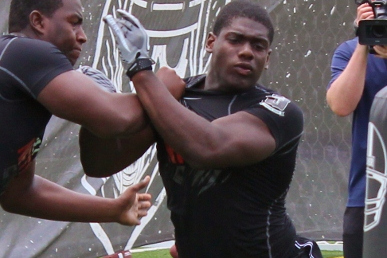 247Sports.com
Verbal commitments are not set in stone, but we tend to forget this. Until a recruit signs a LOI, a commitment really isn't official. This is why, even though recruits will say they're committed and solid to a school, other programs will continue to recruit them.
This 2013 recruiting cycle has several prominent recruits who are committed but wavering. These recruits are starting to re-think their decisions, second guess themselves and question if they made the right decisions.
Here are some recruits who are wavering on their prior commitments and standing on shaky ground right now.
Begin Slideshow

»
247Sports.com
Commitment: Georgia
Wiggins gave UGA his pledge last February, and now Scout.com reports he will take other visits. Florida, Ole Miss, South Carolina and Texas A&M are where the 5'10", 160-pound cover corner will visit.
I doubt Wiggins bails from his Georgia commitment, however. He seems to love the players in Athens and has a chance to get some early playing time.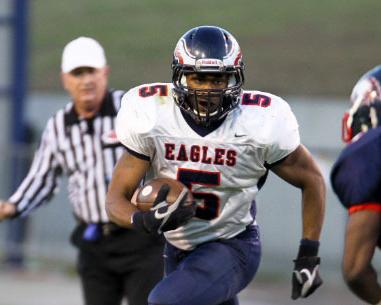 247Sports.com
Commitment: Mississippi State
Moore is one of the fastest players in the country, as the 5'10", 185-pounder from the Dixie State is a burner. He pledged to Mississippi State in June, but has continued to flirt with Ole Miss.
I can see Moore staying with the Bulldogs, but I also wouldn't be shocked if he flipped to the Rebels. We'll have to see how this one plays out.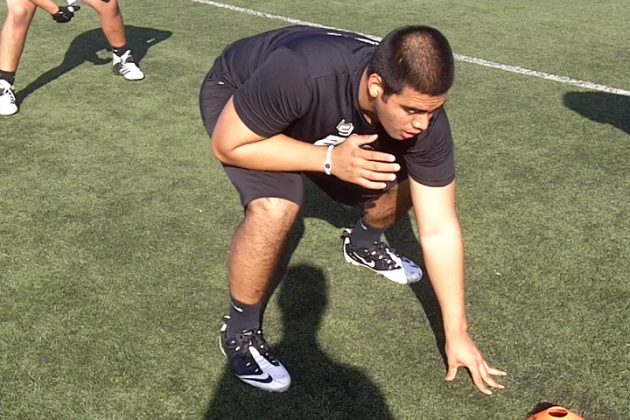 247Sports.com
Commitment: USC
Falah settled on USC in the summer, and he seemed pretty locked in. He's a 6'5", 270-pound OT that has great pass-blocking skills.
Lately, he's been wavering, and Scout.com reports that he has tripped to Oregon and Washington. USC will get the final trip, as he's scheduled to hang out in Troy in the middle of January.
247Sports.com
Commitment: Auburn
Bower is a 6'5', 241-pound edge defender from New Jersey. He committed to Gene Chizik in June, but since then, Chizik has been fired.
According to Scout.com, Rutgers, LSU and Notre Dame will receive visits from Bower before it's all said and done. I think he eventually ends up at Rutgers.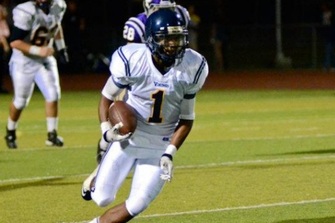 247Sports.com
Commitment: USC
From the Los Angeles area, LaRue got a USC offer and committed in June. At 5'11", 185 pounds, he's a dangerous RAC-style WR that can also factor as a solid CB, too.
USC shouldn't rest on ITS commitment from LaRue though, as he is still looking at Texas A&M and Notre Dame, per Scout.com. He'll visit both College Station and South Bend next month before making a final call.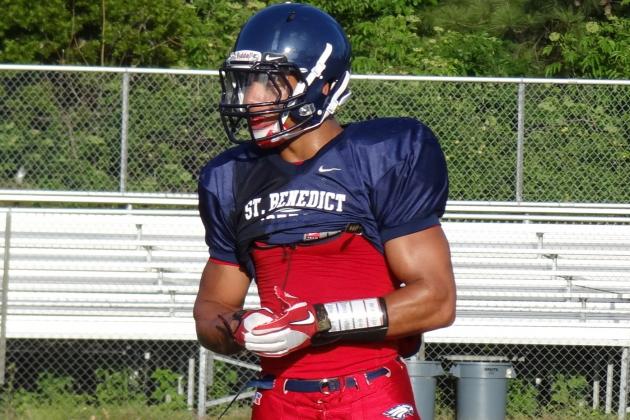 247Sports.com
Commitment: Auburn
Wilkins seems to be a recruit that's really wavering. The 6'2", 205-pounder from Tennessee is committed to Auburn, but I'd be surprised if he ended up on The Plains at this point.
Arkansas, Tennessee, Ole Miss and Vanderbilt are the schools to watch, according to Scout.com.
Wilkins began to second guess his choice when Gene Chizik was fired, and coupled with other schools making in-roads with him, he's really unsettled with his decision.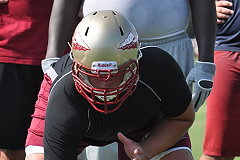 247Sports.com
Commitment: Florida State
Schools like Alabama, North Carolina, South Carolina, Mississippi State and Clemson have all come after Golson, says Scout.com. He's a 6'6", 284-pound OT from Alabama that has good positional quickness, technique and footwork.
He's a Florida State commit, but he's really in the soft stage right now with that. Keep your eye on this one.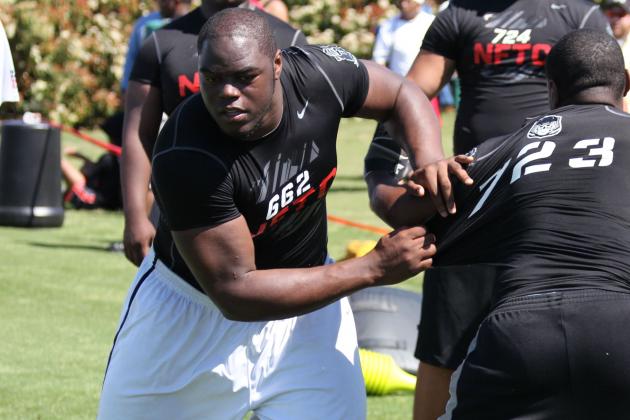 247Sports.com
Commitment: Texas
Usually, when you commit to Texas, the Longhorns make sure you stay committed. This year has been a bit different, as they lost Ricky Seals-Jones and could lose Robinson too.
The big 6'5", 302-pound DT/OG prospect has his eyes on USC, Alabama and Florida State, says Scout.com. Texas is going to have to power up its engines to keep him committed.
Commitment: USC
Another USC commitment on this list, Ramsey is also wavering on his Trojan pledge.
Scout.com states that Ramsey informed them that, aside from USC, Washington, Florida, Mississippi State and Vanderbilt are his final options.
Even though he is wavering, I wouldn't be shocked if Ramsey elected to stick with USC. The 6'0", 190-pound DB from Tennessee says he'll make a final decision next month.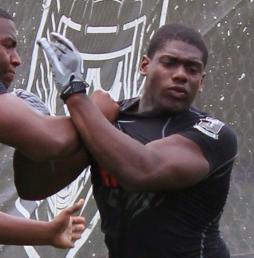 247Sports.com
Commitment: Auburn
Lawson is a 6'2', 251-pound explosive DE from Georgia, and it would be a coup for Gus Malzahn to keep him in the Auburn fold.
However, ESPNU reports that Clemson, USC, North Carolina and Ole Miss are in the hunt. Lawson is playing things a little close to the vest and he could go anywhere, but he's certainly wavering right now.
Stay tuned.
Edwin Weathersby is the College Football Recruiting Analyst for Bleacher Report. He has worked in scouting/player personnel departments for three professional football teams, including the New York Giants, Cleveland Browns and the Las Vegas Gladiators of the Arena League. He spent a year evaluating prep prospects and writing specific recruiting and scouting content articles for Student Sports Football (formerly ESPN Rise-HS). A syndicated scout and writer, he's also contributed to WeAreSC.com, GatorBait.net and Diamonds in the Rough Inc., a College Football and NFL Draft magazine.