Miami Dolphins' 7 Biggest Offseason Decisions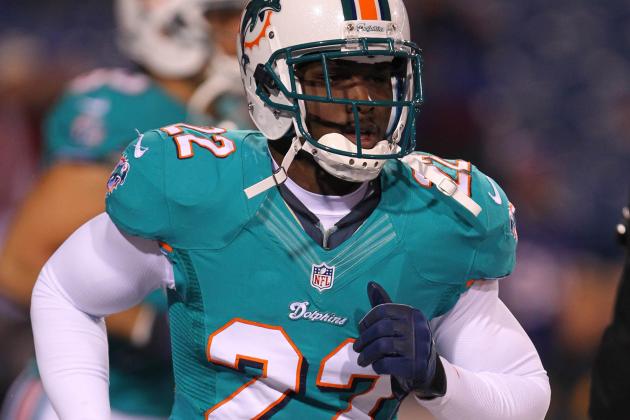 Timothy T. Ludwig-USA TODAY Sports

Win or lose, the Miami Dolphins' focus will instantaneously shift to the offseason once Sunday's game versus the New England Patriots concludes.
This isn't just your ordinary offseason, though.
This is the most important one in franchise history.
The Dolphins are on the brink of irrelevancy in south Florida, where its fanbase has slowly migrated away from an underperforming team that has alienated fans by replacing tradition with with corny celebrity promotions and a nauseating fight song. While the Miami Heat build a dynasty and the Florida Panthers poise themselves for contention, the Dolphins remain stalled in a perpetual cycle of mediocrity.
But, the Dolphins will enter free agency with as much as $50 million in cap space and five draft picks in the top 100. If there was ever a time and an opportunity to fill in the pieces to a championship puzzle, this is it. Failing to capitalize on this combination of cap space and draft picks could easily set the team back another five years, which would all but solidify Miami as a basketball town.
The ball is now in Jeff Ireland's court, and pressure is on him to find resolutions to these seven questions.
Begin Slideshow

»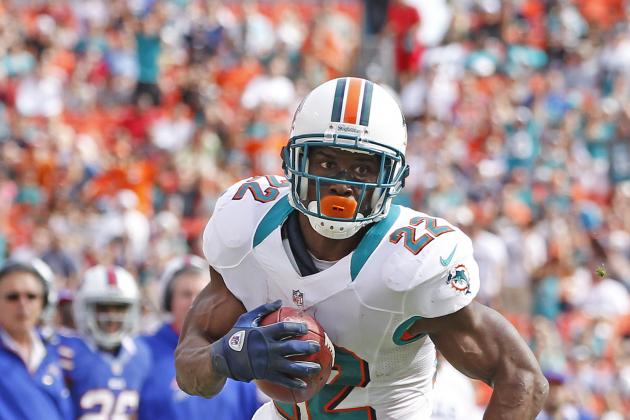 Joel Auerbach/Getty Images

Reggie Bush will be 28 years old when the 2013 season begins, and history suggests that his decline is now imminent. Running backs typically experience a statistical decline as they approach 30 due to the wear and tear their bodes endure.
This makes Miami's decision on whether or not to re-sign Bush a tricky one.
However, Bush isn't your average NFL running back. For starters, he's a generational athlete. We've seen few players with Bush's combination of agility, field vision and speed. In the last two seasons, he has also proven capable of running effectively between the tackles without suffering chronic injures—something many doubted he'd ever be able to do.
Secondly, Bush doesn't have that many touches. In fact, he has never registered more than 250 touches in a single season. That's nothing compared to the likes of Ray Rice, LeSean McCoy and Jamaal Charles—other multi-purpose backs—who annually register more than 300. Plus, Bush's workload will decrease as Lamar Miller assumes a bigger role.
Bush has been very vocal about his desire to stay in Miami, and the Dolphins are now expressing interest in granting his wish. Considering how explosive and productive he was this season, the Dolphins should re-sign him to a short, moderately priced deal (think two years for approximately seven or eight million dollars).
Verdict: Yes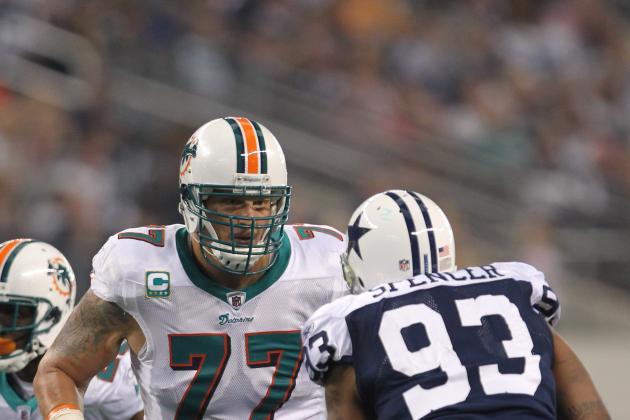 Matthew Emmons-USA TODAY Sports

Jake Long has been hindered by shoulder, back, knee, biceps and triceps injuries in the last three years alone. It'd be one thing if he was still playing at a Pro Bowl level, but 2012 was his worst season as a pro by far.
Jonathan Martin has played passably since stepping in for Long at left tackle, yielding only two sacks and one quarterback hit in four starts.
Rather than shell out between $30 and 40 million for an injury-prone offensive tackle coming off his worst season ever, the Dolphins can use that money to sign a blue-chip wide receiver and let Jonathan Martin settle in at left tackle for good.
Verdict: No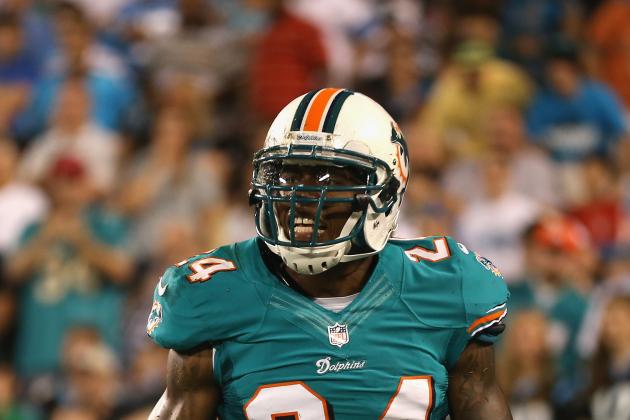 Streeter Lecka/Getty Images

Reggie Bush and Jake Long are only the tip of Miami's free-agency iceberg. The Dolphins have 22 more players slated for free agency following the season. Here's a quick breakdown of the notable names:
Sean Smith is dominant at times and pedestrian at others. There's no doubt he has the tools to be a star, but we've been hearing about his potential since he was drafted four years ago. The Dolphins' cornerback corps is among the league's worst, but Smith will likely demand a contract too great for Miami to pay. Verdict: No.

Randy Starks is due for a raise following his best season as a pro. However, Paul Soliai is under contract for another year and Jared Odrick can—and should—move inside to defensive tackle. Even so, Starks won't demand an inflated contract and the Dolphins should keep him if they can. Verdict: Yes

Brian Hartline proved he can be a viable No. 2 wide receiver after reeling in more than 1,000 yards receiving in 2012. If the Dolphins bring in an alpha wide receiver to attract the defense's attention, then Hartline could post even better numbers. He has also developed a nice rapport with Ryan Tannehill. Verdict: Yes

Anthony Fasano has quietly put together five nice seasons in Miami, but it's time for the Dolphins to upgrade the tight end position. That being said, Fasano can be a valuable, high-end No. 2 tight end due to his versatility. Verdict: Yes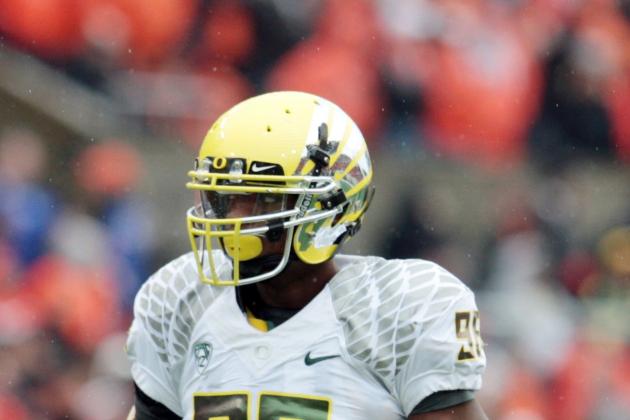 Scott Olmos-USA TODAY Sports

With holes to fill at cornerback, guard, safety, tight end and wide receiver, the Dolphins will have a tough decision on their hands when the 2013 draft rolls around.
Much of their decision hinges on how free agency plays out. There's no shortage of big-name wide receivers or cornerbacks slated to hit the open market, but it remains to be seen how Miami will prioritize its needs.
As of now, though, defensive end looks like the team's best avenue in Round 1.
The Dolphins desperately need another pass rusher to complement Cam Wake. Olivier Vernon was barely a factor in 2012, and while he might improve, Miami can't afford to bank on him. Even if Vernon does become a role player in 2013, the Dolphins need more than two players that can consistently generate a pass rush.
Plus, this draft class is loaded with promising pass rushers. As many as eight or nine defensive ends could be selected in the first round, and each has appealing upside.
Wide receivers such as Terrance Williams, Tavon Austin, Cordarrelle Patterson and Keenan Allen could also be options, as could tight ends Tyler Eifert and Zach Ertz.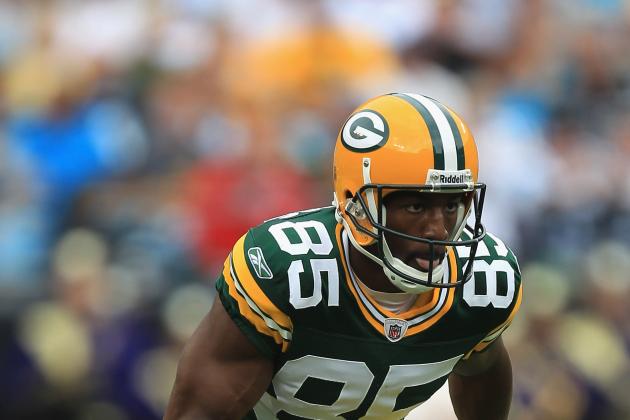 Streeter Lecka/Getty Images

The question to this answer isn't as simple as you might think.
Three wide receivers—Dwayne Bowe, Greg Jennings and Mike Wallace—are currently in the final years of their respective contracts. Assuming none are franchised or re-signed, then the Dolphins will have a chance to sign one (for the record, I fully expect Wallace to return to Pittsburgh).
However, each has drawbacks.
Bowe is an inconsistent player with red flags. Jennings turns 30 next season and missed most of this one with a groin injury. Wallace is a burner, but can he produce more than 75 receptions (something he's never done, and something you expect from such a pricey acquisition)?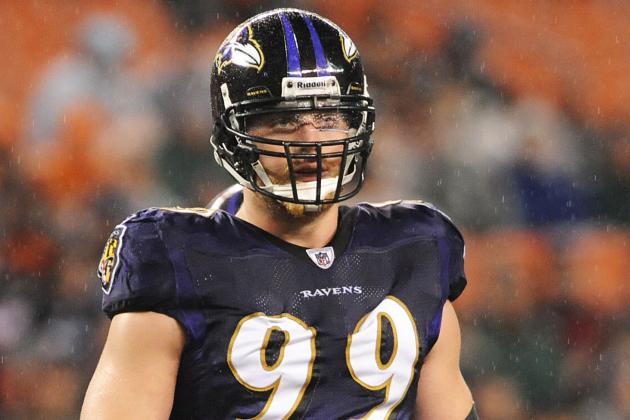 Eric P. Mull-USA TODAY Sports

The Dolphins could have as much as $50 million in cap space, so they can afford to sign more than one marquee free agent.
Besides wide receiver, what position should Miami consider spending money to upgrade?
This ultimately depends on who actually enters free agency. For example, if Ed Reed opts to leave Baltimore and play another season, then he becomes a pricey but intriguing target. Similarly, if a cornerback such as Brent Grimes hits the open market, then the Dolphins should consider spending some money to upgrade their struggling cornerback corps.
Miami can also pursue a heralded defensive end such as Baltimore's Paul Kruger (a personal favorite), or offensive guard such as Buffalo's Andy Levitre.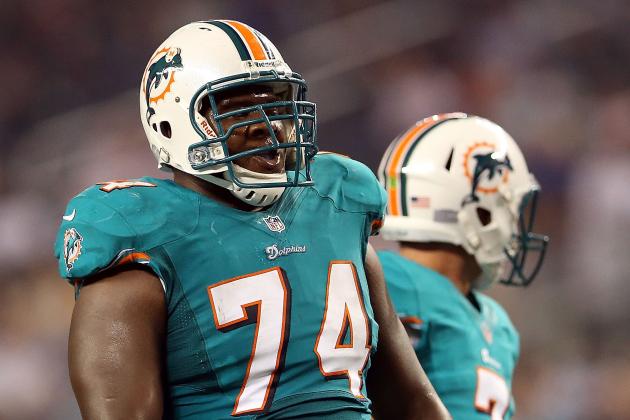 Ronald Martinez/Getty Images

It almost feels routine to discuss how the Dolphins will fix their offensive line as the offseason approaches. After all, the front office has failed to fortify this offensive line despite pouring millions of dollars and multiple first-round draft picks into it.
But, for the first time in recent memory, Miami doesn't have to make its offensive front a priority.
The left side of the line should be just fine with Jonathan Martin at left tackle, Richie Incognito at left guard and Mike Pouncey at center. On the right side, the Dolphins can let John Jerry and Nate Garner (if he's re-signed) compete for the starting right tackle job.
The only position that really needs to be addressed is right guard. This is a hole that can be filled in the early-to-middle rounds of the draft or with a moderately priced free agent. With so many needs at other positions, Jeff Ireland won't dedicate his resources to the line.