How High Can Kofi Kingston Go?
photo by Reckless Dream Photography on Flickr
Kofi Kingston can fly, even if it's for a little while. As far as the WWE ladder is concerned, Kingston's flight has yet to be determined.
The current Intercontinental Champion finished the year taking his championship from The Miz in September. He managed to keep his title in two successful pay-per-view title defenses. He beat The Miz in October's Hell in a Cell and Wade Barrett in last week's TLC.
Kingston has always floundered in the midcard and tag team divisions. He also held the tag team championship with R-Truth from April to September.
Kingston brings an exciting repertoire of moves. Besides his Trouble in Paradise kick, he's used the cross body from the top rope and his S.O.S., a modified powerbomb into a cradle pin.
Can these moves take Kingston to the top? Can his newfound attitude in the WWE take him to that long-awaited main event spot? Let's see where Kingston will end up in 2013.
Begin Slideshow

»
Kingston's reign as the Intercontinental Champion could take him to the main event for the World Title or the WWE Title.
Kingston has never received a title shot for any of the two biggest prizes in the WWE. He came close during his feud with Randy Orton. However, he hasn't seen any single high marquee matches since.
Kingston could take his new tough attitude to earn a title shot for the World Title. It would be a classic David vs. Goliath encounter if he faces Big Show. Maybe he faces Sheamus or Dolph Ziggler if one of those men becomes champion. It would be apropos of Ziggler and Kingston to fight for the World Title, considering they've fought each other for every other title.
On the flip side, the WWE Title could be a more personal rivalry. If Punk still possesses the WWE Title, would the writing team use their real life friendship in their potential feud? Their story would be compelling if they decide to go that route, even worthy of a big-time main event at a pay-per-view if done right.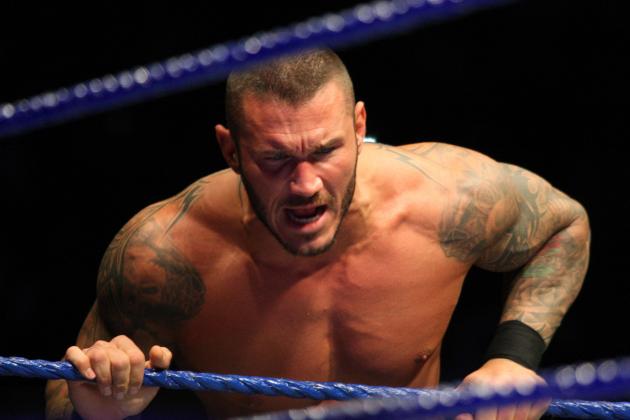 Gallo Images/Getty Images

Kingston first made waves holding his own against Randy Orton.
In 2009, Kingston defeated Orton in an upset in a Survivor Series elimination tag match. However, he lost to Orton at TLC which ended their feud.
Kingston never got close to that main event match, while Orton went on to become one of the top names in the WWE.
Both men could benefit from this. In fact, Justin LaBar confirmed that there are plans for Orton to turn heel.
If Orton can put Kingston over, another name can be made in the WWE.
A possibility for Kingston is to turn heel.
It's nothing we've ever seen before. Kingston's character has run circles in a face role. Being a heel could be the push Kingston needs. The WWE already made Miz and Alberto Del Rio into faces. Other than Punk, Show and Ziggler, there are no other top heels in the business.
Kingston could renew those feuds with Del Rio and Miz while the roles are switched. He could also face Sheamus as well, which could be an intriguing matchup.
Kingston as a heel could open those very main event doors he's been trying to break through.
Kingston could be stuck in the same spot as he is now.
Maybe he's destined to become a midcard wrestler in the WWE. Maybe Kingston will forever flounder in the midcard and tag team divisions.
It wouldn't benefit Kingston for his singles career, but he can still benefit in those roles.
Kingston can become the new show-stealer now that Ziggler's transitioning into with the main event. He excites the crowd and can get them invested in his matches. His latest encounters with Wade Barrett and Antonio Cesaro are perfect examples of that.
How high can Kofi Kingston really go?
Kingston can go wherever he's able to. Hopefully it takes him to that elusive main event spot.
He could be stuck in the same spot he's in now, regardless if he stays playing the good guy or not.
Nevertheless, Kingston is a great talent that hasn't reached his full potential. He's okay staying in the midcard role, but he's off to a good start if he wants to evolve into a main event player.