Creating the Perfect Offseason Plan for the Dallas Cowboys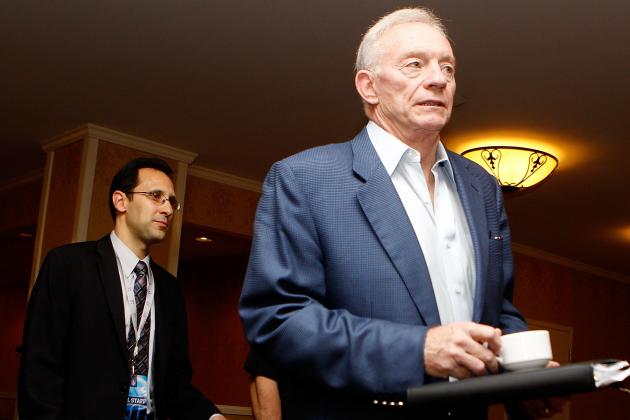 Sean Gardner/Getty Images
Does Jerry Have an eye toward the future...or panty sales ?
Twice in a calendar year, the Dallas Cowboys find themselves in a winner-take-all situation to decide the NFC East. Taking care of business during the season is usually the more preferred way of getting to the postseason, but this franchise sure likes to make things interesting.
Games against the Ravens, Falcons and Saints were all winnable, but the Cowboys have been doing a good job of snatching defeat from the jaws of victory over the last 17 years. But while the past lies in the past and the Cowboys turn their focus to a rematch with RGIII in the nation's capitol, there are imminent consequences that face the Cowboys should they lose.
The completion of any season for any professional sports franchise brings about the usual feelings of anger and disappointment when the desired results don't match the actual ones, but Cowboy fans have endured those feelings for far too long.
But contingency plans are a part of life, and the Cowboys are no exception when it comes to how they run their football operation. The easiest way to deal with defeat, should that occur, is to get back up and formulate, construct and execute a winning formula for next season.
Let's take a look at what that should entail.
Begin Slideshow

»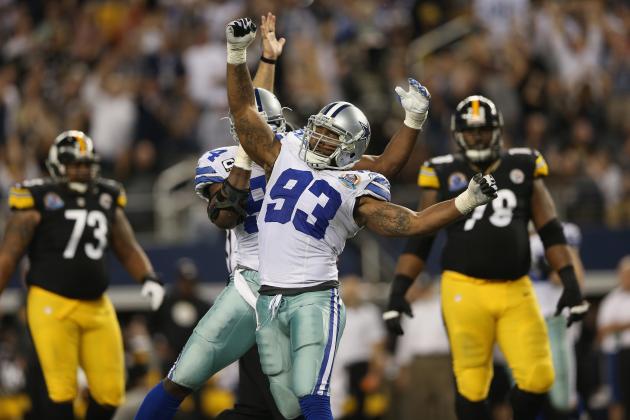 Ronald Martinez/Getty Images
Finally, Spencer has arrived!
The first task the Cowboys will face in the 2013 offseason plan is addressing some of their own free agents. Some of the notables from that list include Anthony Spencer, Mike Jenkins, Felix Jones, Victor Butler, Kevin Ogletree, John Phillips and Ernie Sims.
Of that group, Spencer is turning into a must have, Butler could come at a reasonable price while serving as depth and a valuable special teams contributor and Sims could be an upgrade over Dan Connor. The only other viable option would be to bring back Phillips, but only to challenge James Hanna for the backup tight end position.
These are the only targets among the Cowboys' own free agents worth bringing back.
But Spencer is still the centerpiece of the group, and re-signing him won't be cheap. The Cowboys can elect the franchise tag route, and that will cost somewhere in the neighborhood of $10 million for one year. The better option would be to work on something long-term that would provide flexibility. The problem facing Dallas is the competition they will face from other teams.
Jerry Jones has to corral Spencer.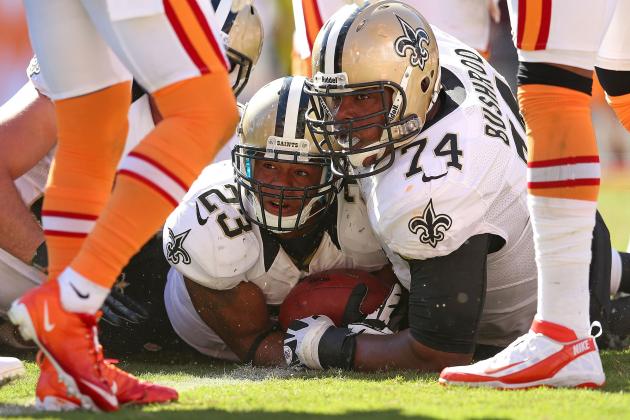 Mike Ehrmann/Getty Images

The Dallas Cowboys attacked free agency very aggressively this past offseason by signing Brandon Carr, Nate Livings and Mackenzy Bernadeau. With a tighter salary-cap situation that requires more creativity, the likelihood is that Jerry Jones won't create the same splash. But with Jerry, anything is possible. Hasn't history taught us anything?
Should the Cowboys fail to make the postseason again, who knows what Jerry will do. Either way, in order to create the perfect offseason plan, Jones will have to allocate some dough to the offensive and defensive lines.
Potential offensive line targets should include guards Jermon Bushrod and Andy Levitre and tackles Branden Albert and Sebastian Vollmer. The cost could be significant, but not making the playoffs since 2009 would have greater consequences to Jerry's empire.
Defensively, nose tackle Terrance Knighton and linemen like Henry Melton, Michael Johnson, Shaun Cody and Jason Jones would be outstanding fits in Dallas while bolstering their pass-rush.
The only other scenario in the free-agent market could entail signing a veteran running back to replace Felix Jones. Possible candidates could include Chris Ivory or Peyton Hillis. But the main focus comes back to protecting Tony Romo and wreaking havoc on opposing quarterbacks.
The Cowboys' two potentially biggest needs.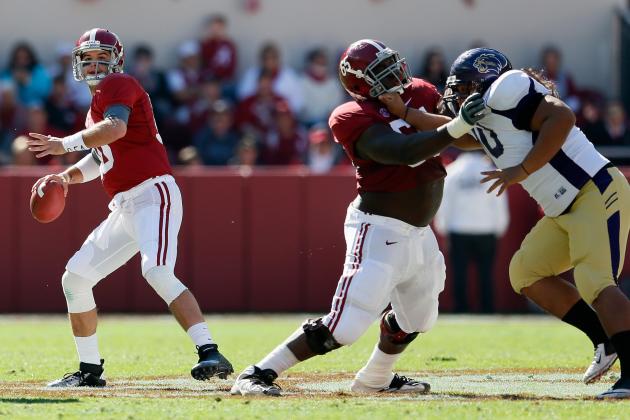 Kevin C. Cox/Getty Images

The best way to continue building a football team is with home-grown products produced from the draft. The Cowboys will be looking to add to recent additions like DeMarco Murray, Tyron Smith, Dez Bryant, Sean Lee and Bruce Carter, and 2013 will be a crucial year to add to that young nucleus.
The hot button prospect is currently Alabama guard Chance Warmack, who would be an outstanding selection, but the Cowboys could go in a number of directions. Defensively, the Cowboys need to evaluate and target prospects such as LSU defensive end Sam Montgomery, Missouri defensive tackle Sheldon Richardson, UCLA outside linebacker Anthony Barr and Missouri Southern nose tackle Brandon Williams.
Suddenly, the tackle position has become an area of need with the inconsistent play of Doug Free, and players like Central Michigan's Eric Fisher and Wisconsin's Ricky Wagner would be ideal target prospects. Safeties like Georgia's Bacarri Rambo, LSU's Eric Reid, and Florida's Matt Elam would be welcome additions to a secondary looking for ball-hawking ability and long-term upside.
The key here again is addressing the war in the trenches, and it's a war the Cowboys need to win every year. Of course it's wise to select the best available player and to be on the lookout for falling talent, but the Cowboys need a strategic and opportunistic plan in the 2013 draft.
The ultimate key here is finding as many impact players as possible.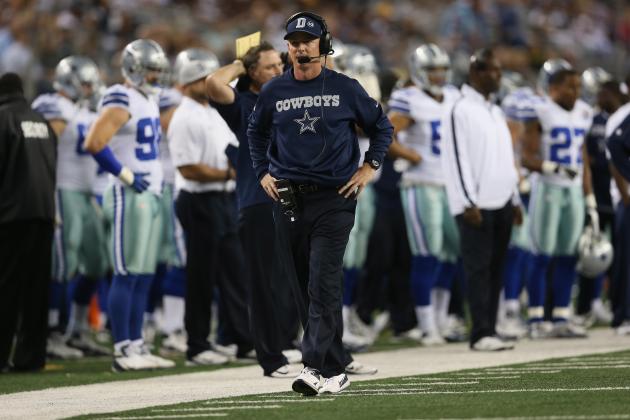 Ronald Martinez/Getty Images

Jason Garrett has had an up-and-down year, but ultimately his job appears to be safe. When the Cowboys were struggling with a 3-5 record, that did not appear to be the case, but that also comes with the territory of being the coach of the most visible football franchise.
Currently, the Cowboys are sitting with an 8-7 record, and with two-and-a-half seasons under his belt, Garrett has compiled a 21-18 record with one game to play. Worst case, he winds up 21-19. Would that be deemed successful to the fans? to Jerry Jones?
That is a very tough question to answer, but then again, Garrett has shown some growth by overcoming that bad stretch in the middle of the season, holding the team together in the wake of Jerry Brown's passing and getting some big wins in the month of December against quality teams. Even in this latest defeat to the Saints, the Cowboys battled back and almost won the game.
Garrett's worst critics, though, will point to questionable play-calling, poor time management and a lack of getting this team ready, which is evident in their slow starts to games. The jury is still out on Garrett, but he is a young coach who could be primed for bigger things if Jerry and the fans show some patience. Remember, Jerry does regret giving up on Chan Gailey, so he may not want to do that with Garrett.
The biggest question that remains is what will happen if the Cowboys fail to reach the playoffs and coaches like Sean Payton and Mike Holmgren lurk in the shadows? Will the temptation for Jerry be too great, or will he stick by his man?
My guess is that Garrett and his staff return, which includes Rob Ryan. The perfect offseason plan would be if the Cowboys made the playoffs, won a few games and this topic was off the table.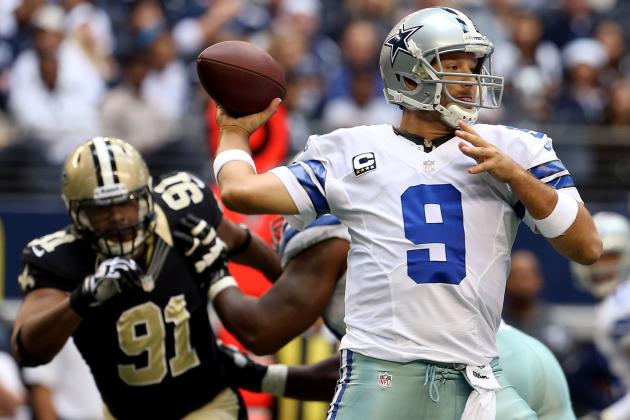 Tom Pennington/Getty Images

Unfortunately, for some current members of the Cowboys, the time to say goodbye will arrive. This will definitely be the case for impending free agents such as Felix Jones and Mike Jenkins, but what about players such as Jay Ratliff, Miles Austin, Marcus Spears, Doug Free, Dan Connor and a few others who could fall victim to the salary cap?
Austin is still performing at a high level, Ratliff is a menace when healthy and Connor is a serviceable starter and solid backup, but sometimes it's about the price tag. Free has not lived up to the level of his contract and has struggled to the point that he rotates with Jeremy Parnell. With only $3.7 million in available cap space, the Cowboys will have some really tough decisions to make.
Unfortunately for some of those mentioned players, turnover will be necessary. My money is on the Cowboys parting with Ratliff, Free, Spears and Connor at a minimum. Austin is still a dangerous player who has good chemistry with Tony Romo, and the Cowboys need a lot of offensive weapons.
They will also have decisions to make regarding locking up players like Romo and younger players like Dez Bryant, Sean Lee, Bruce Carter and DeMarco Murray. But the Cowboys could also get some relief by restructuring contracts on players like DeMarcus Ware, Brandon Carr and perhaps Austin and gain some flexibility to strengthen this team.
But perhaps the biggest and most significant decision the Cowboys must face is deciding what type of football team and franchise they want to become. It's not just about free-agency moves and draft picks; it's also about adopting a philosophy, a recipe for success, and breaking through the mediocrity. Right now, there appears to be a need for improvement in that department as well.
The question is, will the perfect offseason plan help close that gap?