10 NBA Players Who Are Being Mishandled by Their Current Teams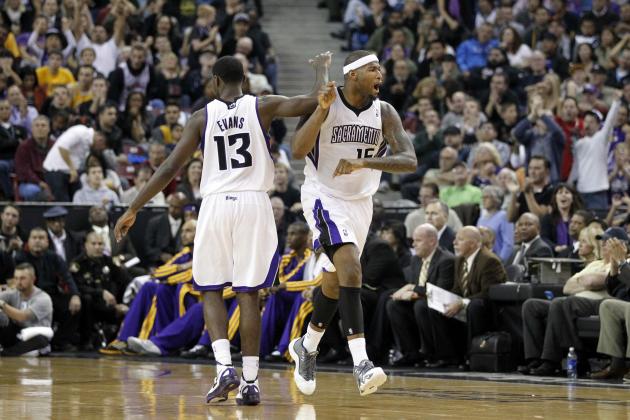 Cary Emondson-USA TODAY Sports

From time to time, NBA players will be placed in situations that don't maximize their abilities. In turn, the player's quality of production will suffer and the team will escape without blame.
Not this time, folks. The following NBA players are being mishandled by their current teams.
More times than not, there is an even distribution of blame. A prime example would be O.J. Mayo's inability to adjust to Memphis' system and Lionel Hollins forcing Mayo into the role of second-unit point guard.
It is on both members to improve their handling of the situation at hand. Unless the organization properly manages their personnel, their investments will go sour.
So, which organizations are struggling to properly manage their players?
Begin Slideshow

»
Stephen Dunn/Getty Images

Position: Center
Age: 22
Experience: Two Seasons
2012-13 Season Averages: 18.99 PER, 16.6 PPG, 9.5 RPG, 2.1 APG, 1.3 SPG
I've said it before, and I'll say it again: DeMarcus Cousins has the skill and upside to become the best big man in the NBA (via B/R).
That's including Dwight Howard, Andrew Bynum, Kevin Love and Blake Griffin.
Unfortunately, Cousins has been at odds with the Sacramento Kings since entering the league. The latest episode saw Cousins face an "indefinite suspension" that lasted just one game (via ESPN).
With that being said, don't think poor attitude excuses poor management of an All-NBA-caliber performer.
The Kings need a coach that will take control of the 22-year-old big man and force him into the proper locations on the floor. They must also have a coach that will penalize him for poor shot selection and teach him that his attitude is acceptable, but only to a certain degree.
Instead, it appears as if Sacramento has no control whatsoever over their franchise player.
In order to win games, they must regain control of their own organization. If they fail to, it will be on both they and DMC.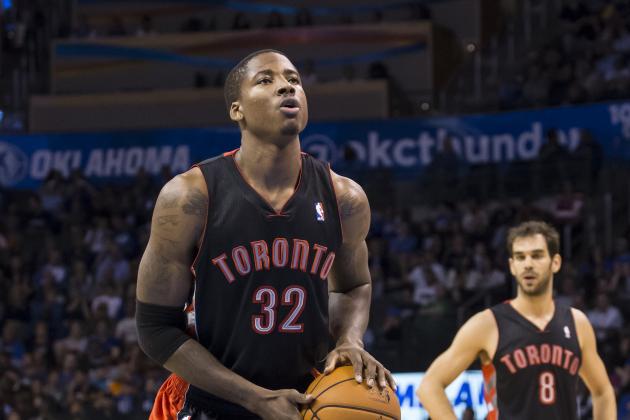 Shane Bevel/Getty Images

Position: Power Forward
Age: 23
Experience: Two Seasons
2012-13 Season Averages: 19.80 PER, 18.9 MPG, 7.4 PPG, 6.0 RPG, 0.8 BPG
Since Andrea Bargnani went down with a partial tear of his right triceps, Ed Davis has seen an increase in minutes. Even still, playing time has come rather inconsistently.
It is puzzling as to why.
Despite averaging just 18.9 minutes per game, Davis is the Toronto Raptors' leading rebounder. In that time, he's grabbing six boards per game.
Sad for the state of Toronto and impressive for Davis.
Considering the Raptors rank 26th in team rebounds per game, it is baffling as to why Davis does not receive 30 minutes a night. Although he needs to polish his offensive game, Davis is the perfect cure to those woes.
Davis would significantly improve their consistency on the glass. He'd also provide an interior presence on defense with his average of 0.8 blocks per game in 18.9 minutes.
That ranks third on the team.
So, when will he and Jonas Valanciunas become the full-time starters?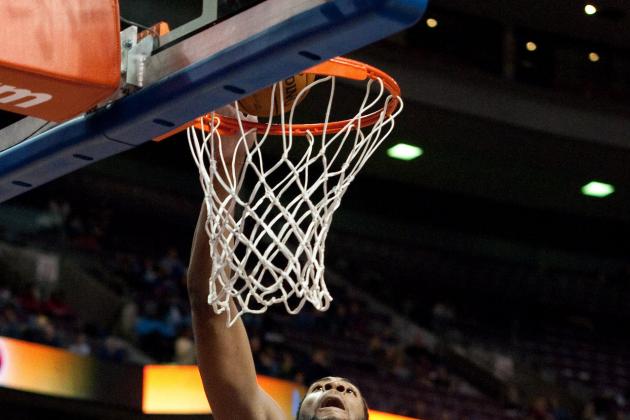 Tim Fuller-USA TODAY Sports

Position: Center
Age: 19
Experience: Rookie
2012-13 Season Averages: 21.09 PER, 18.8 MPG, 6.6 PPG, 6.8 RPG, 1.5 BPG, 0.8 SPG
I would have liked to make it through this slideshow without including a rookie. Keep in mind, every coach has a different approach to the way they bring their rookies into a game.
The fact of the matter is Andre Drummond has been so disturbingly misused that it goes beyond explanation.
In 30 games, Drummond has three double-doubles and seven with at least 10 rebounds. He's grabbed at least seven boards in 16 separate games.
He's played more than 25 minutes in just three of those games.
Furthermore, Drummond is averaging a team-high 1.5 blocks per game. Even still, he is not receiving the consistent playing time that he truly deserves.
Until that changes, he deserves to be on this list more than anyone else—rookie or otherwise.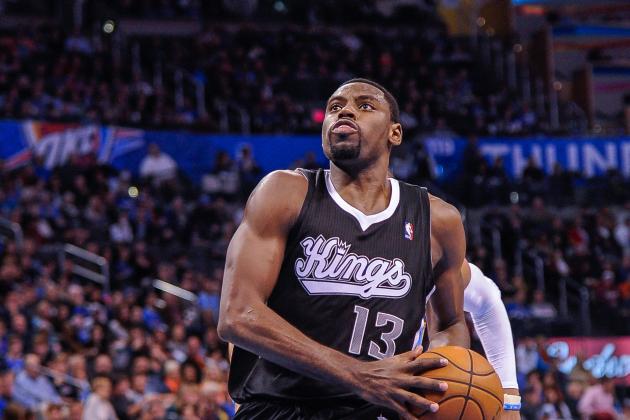 USA TODAY Sports

Position: Guard/Forward
Age: 23
Experience: Three Seasons
2012-13 Season Averages: 17.68 PER, 15.1 PPG, 4.8 RPG, 3.3 APG, 1.3 SPG
Tyreke Evans is quite similar to Jeremy Lin: He is an elite ball-handler who can penetrate off the dribble, finish in traffic and facilitate for his teammates.
The issue is the Kings are working Evans off of the ball.
No matter how hard he may be working on his jump shot, it just isn't there yet (via YouTube). This is clearly on Evans to improve in said area, but it is also on the coaching staff to accommodate his skills.
Unfortunately, the Kings have been relying upon areas of Evans' game that are not yet polished.
For the season, Evans is shooting 45.3 percent from the floor. He's also shooting just 30 percent from beyond the arc and 30.4 percent from mid-range.
Evans has also attempted 50.7 percent of his field goals from the restricted area and converted 60.2 percent.
Is it clear, yet, how he must be utilized?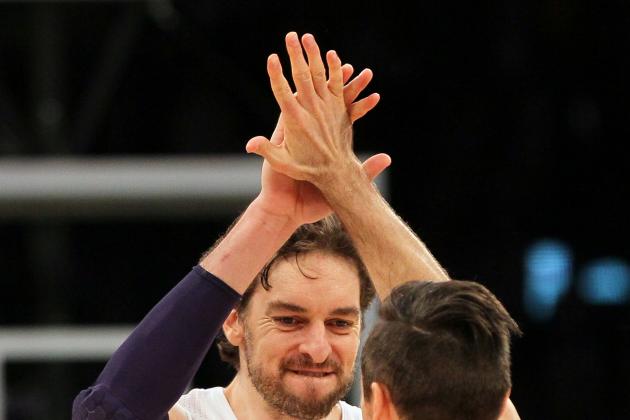 Victor Decolongon/Getty Images

Position: Power Forward
Age: 32
Experience: 11 Seasons
2012-13 Season Average: 14.67 PER, 12.3 PPG, 8.9 RPG, 3.7 APG, 1.3 BPG
With Steve Nash's return from injury, Pau Gasol should see an improvement in the way he's utilized. Kobe Bryant's comments about using Gasol in the post should offer a further sense of encouragement (via ESPN Los Angeles).
The true issue, however, is that Gasol is a better fit for a different position: center.
This is not to say that a flash to the post won't cure a majority of his woes, as it will. Gasol remains one of the most versatile back-to-the-basket players in the game.
Unfortunately, Gasol will also be forced to defend the league's floor-spreading power forwards.
The counter-argument for the Lakers is in the form of a question.
Would you really trade one of the top power forwards in the game just because he's playing out of position? If the results improve, they'd be crazy to do so.
The question is, will the results improve?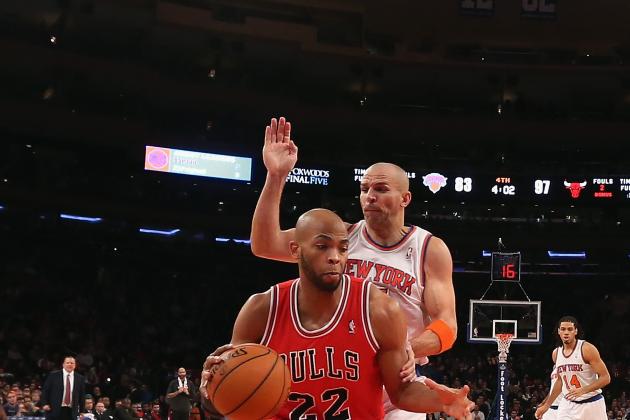 Bruce Bennett/Getty Images

Position: Forward
Age: 27
Experience: Three Seasons
2012-13 Season Averages: 13.36 PER, 19.3 MPG, 6.1 PPG, 4.5 RPG, 1.0 BPG
With Derrick Rose injured and Omer Asik traded, many expected there to be an opportunity for Taj Gibson to thrive.
About that.
As of Christmas Day, Gibson is averaging just 19.3 minutes per game. Shockingly, that is a career-low for the local fan favorite.
Perhaps this shouldn't be so stunning, though, as Gibson has seen his minutes progressively decrease during each of his four seasons in Chicago.
Although he has not performed well, we've yet to see Gibson receive consistent playing time. Once he finds himself with a more defined role, we could see an increase in production.
Until that time, it will be more of the inconsistent same.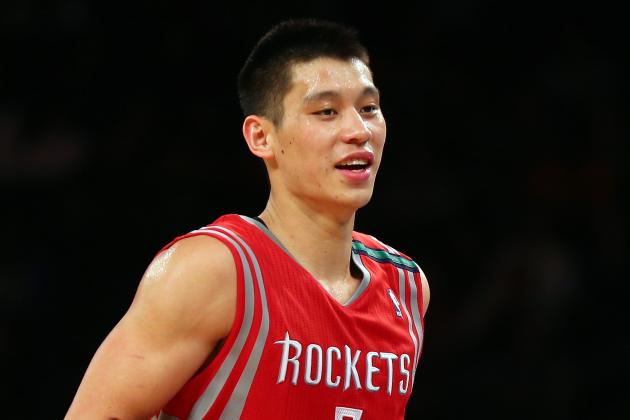 Elsa/Getty Images

Position: Point Guard
Age: 24
Experience: Two Seasons
2012-13 Season Averages: 14.50 PER, 11.7 PPG, 6.2 APG, 4.0 RPG, 1.8 SPG
Over the past three games, we have seen Kevin McHale place Jeremy Lin in the proper position to thrive. In the 23 games prior, however, we saw only rare spurts of brilliance.
Although Lin has struggled in his own right, a significant portion of blame goes to the coaching staff.
Lin is one of the NBA's best at creating for himself and others off the dribble. He can get into the paint at virtual will and is one of the top finishers despite his rare tendency to dunk.
Even still, the Rockets had him playing off the ball more often than not.
This is not to say that Lin does not have a responsibility to improve his mid-range game, as he does. The fact of the matter is, it is a coach's job to capitalize on the strengths of his personnel.
When they fail to do so due to their favoring of another player, the blame is clear.
Fortunately, Lin has turned it around since his December 17 defeat of the New York Knicks.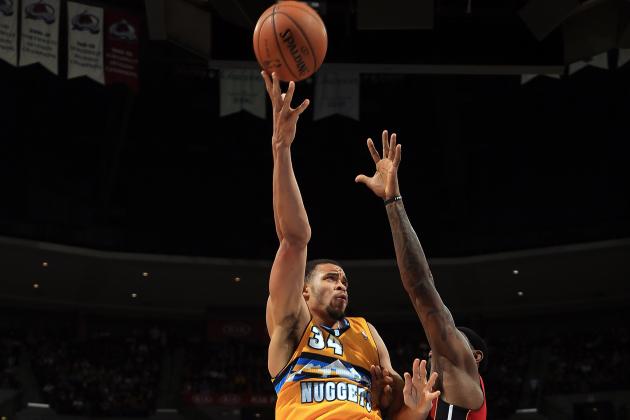 Doug Pensinger/Getty Images

Position: Center
Age: 24
Experience: Four Seasons
2012-13 Season Averages: 24.01 PER, 19.0 MPG, 11.0 PPG, 5.0 RPG, 2.0 BPG
There are some players that are better fit to come off of the bench. This has nothing to do with talent, but instead the mentality and sense of urgency that they display when given the role of sixth man.
JaVale McGee fits the latter description. He's also a better fit for the starting lineup.
After erupting for averages of 8.6 points, 9.6 rebounds and 3.1 blocks during the 2011-12 NBA playoffs, he's playing just 19 minutes per game in 2012-13. This comes in spite of his development offensively.
It also ignores the fact that he leads the Denver Nuggets with two blocks per game.
Furthermore, the Nuggets are allowing 102.3 points per 48 minutes with McGee on the bench. When he's on the floor, that number drops to 97.8.
Denver is also averaging just .3 points less per 48 with him on the floor, which proves they are better on both ends when he's active.
So where are his minutes?
Mike Stobe/Getty Images

Position: Point Guard
Age: 26
Experience: Six Seasons
2012-13 Season Averages: 19.83 PER, 13.5 PPG, 12.2 APG, 5.0 RPG, 2.0 SPG
This may not be the name you expect to see, but it is true.
Rajon Rondo is one of the most dominant open-court forces in the NBA due to his agility, finesse and finishing ability. He's also a phenomenal passer in transition.
Unfortunately, the Celtics have not provided him with the proper pieces to capitalize on that ability.
Even still, Rondo leads the league in assists per game by a margin of 2.6.
With Leandro Barbosa, Courtney Lee and Jeff Green in the rotation, Rondo should be able to get out in transition. Even still, Boston's All-Star point guard is only running 19.95 percent of their transition attempts.
With less-than-agile starters such as Brandon Bass, Kevin Garnett and Paul Pierce, it's no wonder why.
Mike Stobe/Getty Images

Position: Point Guard
Age: 28
Experience: Seven Seasons
2012-13 Season Averages: 17.44 PER, 16.8 PPG, 8.1 APG, 3.2 RPG, 0.9 SPG
Deron Williams is one of this generation's greatest pick-and-roll point guards. His days with the Utah Jazz under Jerry Sloan provide enough evidence for that debate.
So why are the Brooklyn Nets running just 11.49 percent of their plays through the pick-and-roll?
With Brook Lopez at his disposal, Williams has the available weapon to master the play for his second team. Andray Blatche creates a second option for him to turn to, as he is made in a similar mold to Williams' former Jazz teammate Carlos Boozer.
Furthermore, Lopez is converting 64.6 percent of his shots in the restricted area. Blatche sits at 61.4 percent.
It's time for Avery Johnson to alter his offensive approach and focus on the screen-and-roll. If he fails to, the Nets will continue their free fall down the Eastern Conference standings.
As of their Christmas Day loss to the Boston Celtics, they've dropped nine of 12.