UFC 155: Alan Belcher's Johnny Cash and the 10 Worst Tattoos in MMA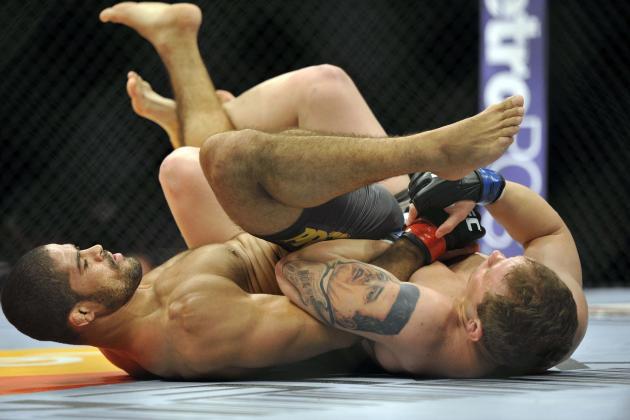 Joe Camporeale-USA TODAY Sports

UFC 155 plays host to Alan Belcher, who will take on Yushin Okami on the main card of the pay-per-view. Belcher will bring his elite skill set to the ring, as well as his atrocious Johnny Cash tattoo.
MMA fighters are synonymous with having tattoos brandished on their bodies. In fact, if I had to put a number on it, I would say 95 percent of fighters had at least one tattoo.
Here are the worst tattoos in MMA.
Begin Slideshow

»
middleeasy.com
Alan Belcher's tattoo of Johnny Cash on his arm is just pure atrocious. Are you telling me he couldn't find a better portrait artist to put that tat on his arm?
His Johnny Cash tattoo looks like a pig mated with Wayne Newton and that's what was put on his arm. The tat has been made fun of by some people in the UFC, like Michael Bisping.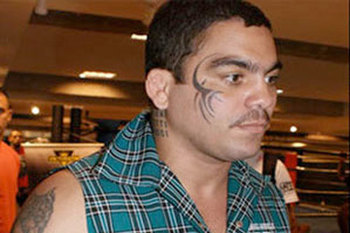 forums.penny-arcade.com
Paulo Filho's fall from MMA grace may not be nearly as bad as the Mike Tyson-like tattoo he got inked on his face.
Is it possible that he may be preparing for a role in the next Hangover movie? Probably not, but in all seriousness, that tattoo is awful.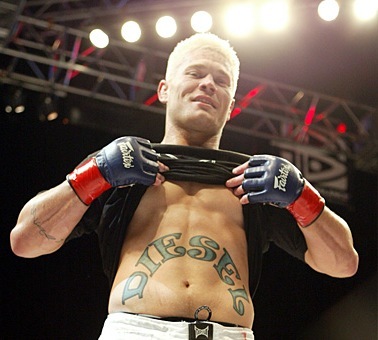 cagepotato.com
Many fighters have nicknames in MMA and some find it necessary to tattoo that name on their body.
Joe Riggs is one of those people.
His nickname "Diesel" is proudly displayed on his abdomen in blueish-green letters. Being proud of that tattoo is like being proud of getting a 10 on your ACT.
Sorry, Joe, it's not a good look, especially when you always flash the tattoo to people.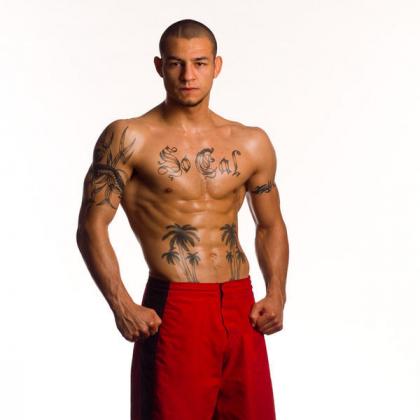 mixedmartialarts.com
Cub Swanson is rapidly climbing up the featherweight ranks. He is a skilled fighter, but he has no skills when it come to picking out tattoos.
It's bad enough that he has "So Cal" tatted across his chest, but the palm trees starting at his waste are a peculiar inclusion to his body art.
I like the sight of palm trees to, but that's only because when I see them in person, I am in a place with beautiful weather. Otherwise, in this case, it is just highly questionable.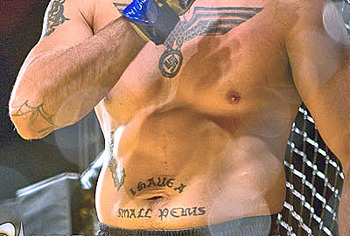 teamquestmma.net
The swastika is a symbol of hate that emotionally affects many people to this day. Despite this, several fighters in the MMA community today, like Melvin Costa, have tattooed this menacing symbol on their body.
Further than that, Costa has another interesting tattoo on his body. Around his navel, Costa decided it was a good idea to get "I Have a Small Penis" inked permanently on his body.
To get that tattoo, you gotta have some big ba...well, maybe not. However, that is definitely one of the dumbest, worst tattoos I have ever seen in my life.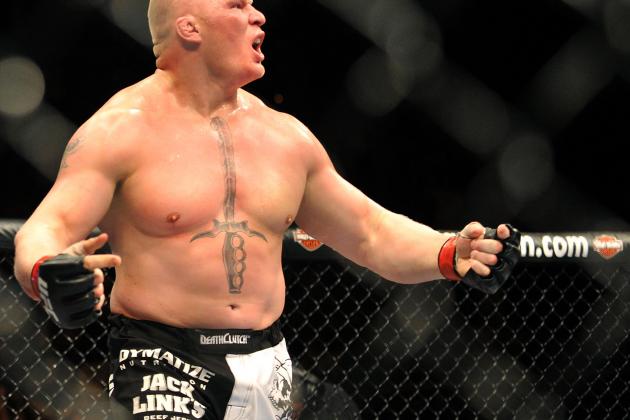 Jon Kopaloff/Getty Images

Brock Lesnar is a dangerous man. However, with a chest tattoo like that, one has to wonder what he was thinking when he got that.
I won't be too graphic, but it definitely looks like something that is not a brass knuckle sword.
The word rhymes with Venus.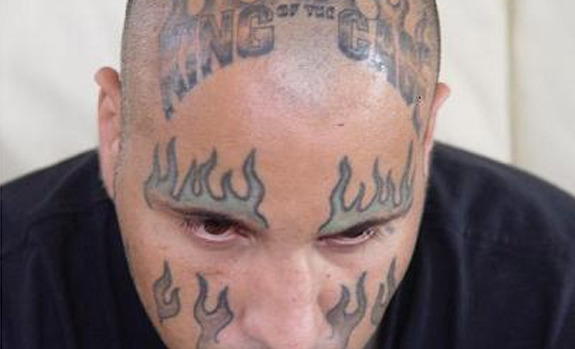 guycodeblog.mtv.com
Words cannot describe how insanely idiotic this is.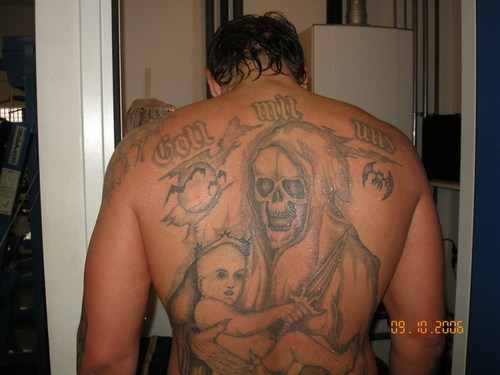 fightlinker.com
Reaper tattoos can be cool. In fact, I think the fake tattoos from Sons of Anarchy look really cool.
Aleksander Emelianenko's reaper tattoo on his back is not as cool.
The reaper is decent, but it is holding a baby with a dagger. That tattoo is frightening in the definition that it is scary and hideous to look at.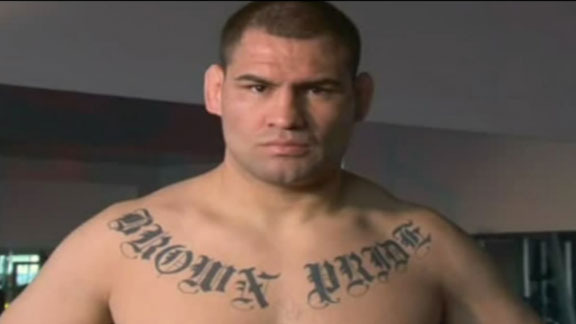 jimgoad.net
Cain Velasquez's chest tattoo is just plain stupid, but let me explain how this is so wrong.
If any fighter were to walk out to the cage with a "White Pride" tattoo, that would be seen as racist right? And we all know we look down on racist tattoos like the swastika, and for good reason.
However, this "Brown Pride" tattoo that Velasquez has is okay? According to MMAMania, he's simply proud of his heritage, but I'm sure it rubs some people the wrong way.
I'm not trying to get into political or social issues, I'm just saying.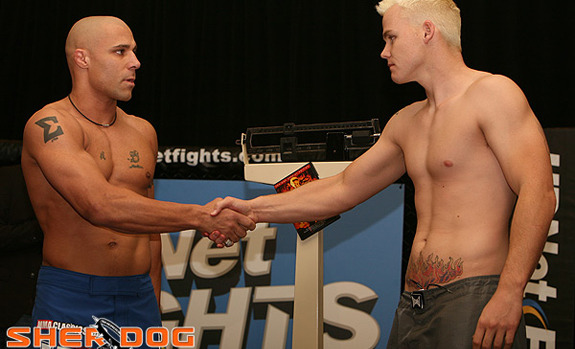 sherdog.com
Edwin DeWees has flames tattooed at his waist. Get it, it's almost a "fire crotch."
I get it, and it's insanely stupid.