25 Lessons We Learned from Fantasy Football 2012
Doug Pensinger/Getty Images

With the 2012 fantasy football season finished, as fantasy owners we have learned a lot.
If you are elite, then you will stay elite.
If you have always been unreliable, then you will stay unreliable
And by the way, just because a player is a rookie does not mean he cannot be a fantasy stud.
Here are 25 lessons fantasy football owners learned during the 2012 season.
Begin Slideshow

»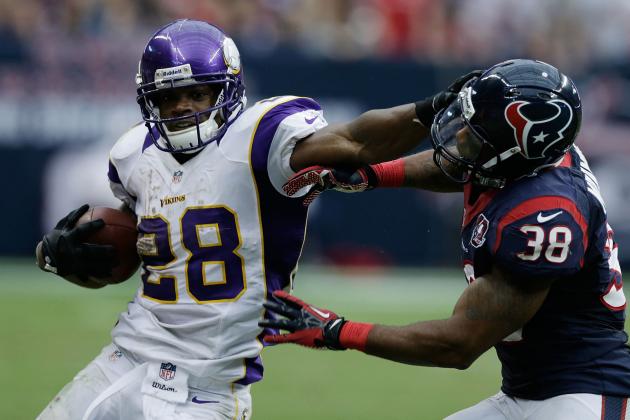 Scott Halleran/Getty Images

After years of taking Adrian Peterson with one of the first picks, fantasy football owners gave up on him this year after his ACL injury and he slid outside of the first round in most drafts.
Sure enough, AP proved us all wrong and came back better than ever.
Peterson had his best season yet in the NFL and proved to us that nothing can stop him, running for over 1,800 yards, averaging six yards per carry and scoring 11 touchdowns.
Never doubt Peterson again and make sure you draft him in the top five next year.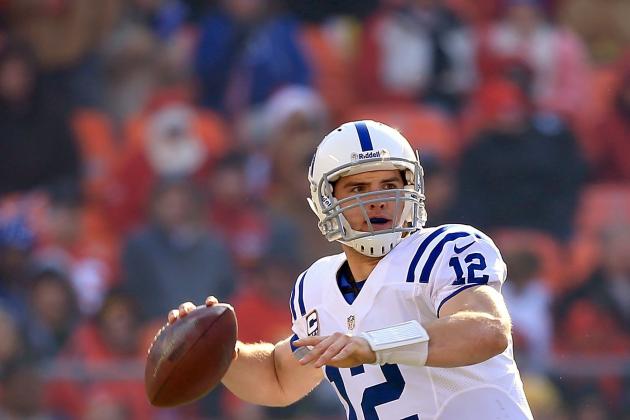 Jamie Squire/Getty Images

Andrew Luck: Over 4,000 passing yards
Russell Wilson: 25 touchdown passes
Robert Griffin III: 3,100 passing yards and 752 rushing yards
These three rookie quarterbacks proved to every fantasy football owner that just because it's their first year in the league doesn't mean they can't lead your fantasy football team to a victory.
Rob Carr/Getty Images

Despite five years in the NFL, Joe Flacco is never going to get any better than he is now.
Sure, he will have some games where he looks great. Other times, though, Flacco could easily play like the worst quarterback in the NFL.
He has yet to throw for 4,000 yards or more than 25 touchdown passes in a season. Don't expect anything different from Flacco in his sixth season.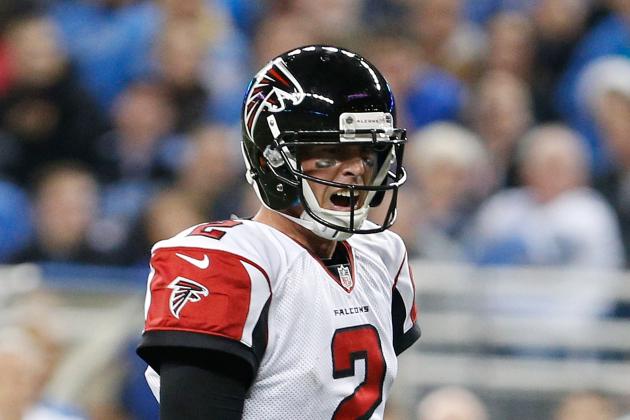 Gregory Shamus/Getty Images

With the Atlanta Falcons becoming a pass-heavy team, Matt Ryan finally made the leap to the No.1 fantasy quarterback level.
Ryan threw for career highs in passing touchdowns and yards, with 31 touchdowns and over 4,400 yards. With two of the best receivers in the NFL in Roddy White and Julio Jones, Ryan is going to continue to his high level of play.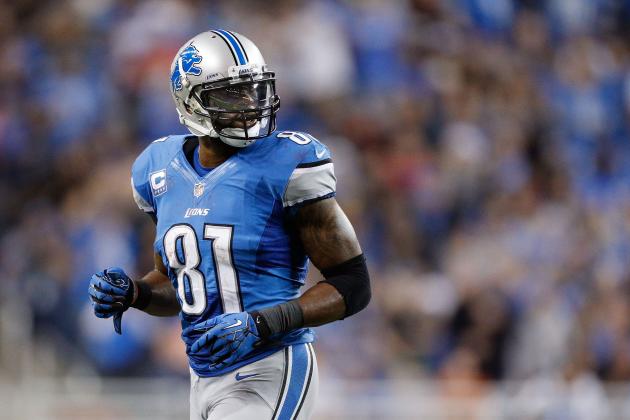 Gregory Shamus/Getty Images

After Calvin Johnson's first seven games this season, everyone thought that the Madden Curse had gotten the best of him. With only one touchdown and three games of at least 100 receiving yards, it appeared he was going to be one of the bigger busts in 2012.
Since then, Johnson has put together eight consecutive games with at least 100 receiving yards, while breaking the all-time record for receiving yards in a season. Though he only has five touchdowns this season, Johnson has made up for the lack of scoring with close to 1,900 receiving yards.
Heading into 2013, Johnson is still the best fantasy receiver in the league.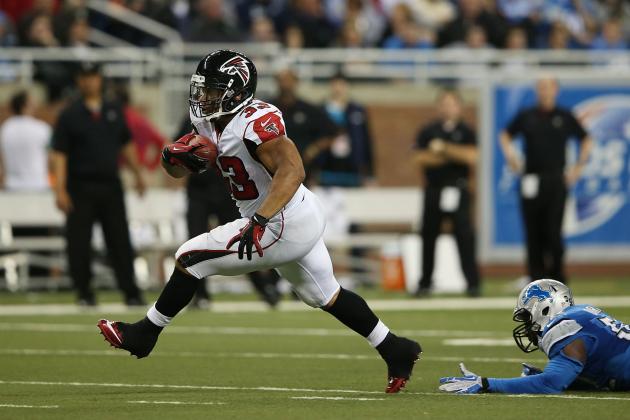 Leon Halip/Getty Images

Now that the Atlanta Falcons have become a passing offense, it appears that Michael Turner's fantasy career is coming to an end.
I know he has scored 10 touchdowns this year, but compare these numbers.
2011: 301 carries, 1,340 rushing yards
2012: 216 carries, 782 rushing yards
Turner's workload is only going to continue to decrease next year.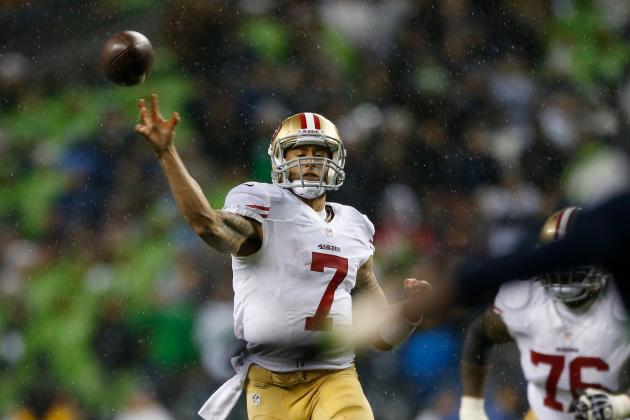 Otto Greule Jr/Getty Images

I'm not saying Colin Kaepernick is a fantasy stud, but if you are the type of owner that likes to wait on drafting a quarterback till the middle rounds, then Kaepernick should be your top target.
With his ability to throw and run the ball, Kaepernick is always going to put up solid fantasy numbers. In his first six NFL starts, Kaepernick has thrown for eight touchdowns, while also running for two, including a four-touchdown performance against the New England Patriots.
This guy is basically in his rookie season and has already shown he can play at a high level. With a full year of training camp as the starter, Kaepernick will only get better.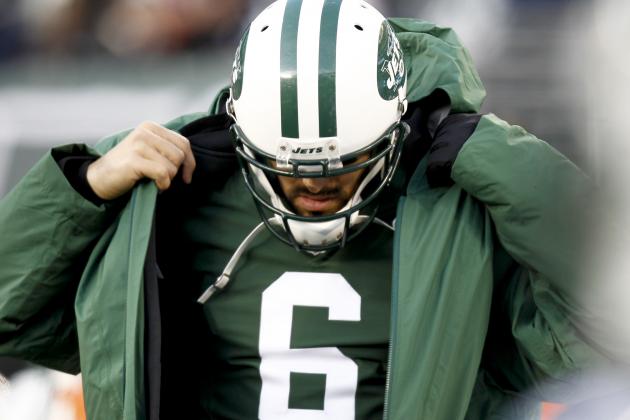 Jeff Zelevansky/Getty Images

Words cannot describe how bad of an offense the New York Jets have. Mark Sanchez is the worst starting quarterback in the NFL, and I cannot believe that it took until Week 15 for him to be benched.
Shonn Greene and Santonio Holmes are both average fantasy players, but do not even think about taking them until the later rounds. Holmes has no quarterback to throw him the ball, and Greene is never going to be better than No. 4 fantasy running back.
Unless they bring in all new players on the offense, stay away from any Jet.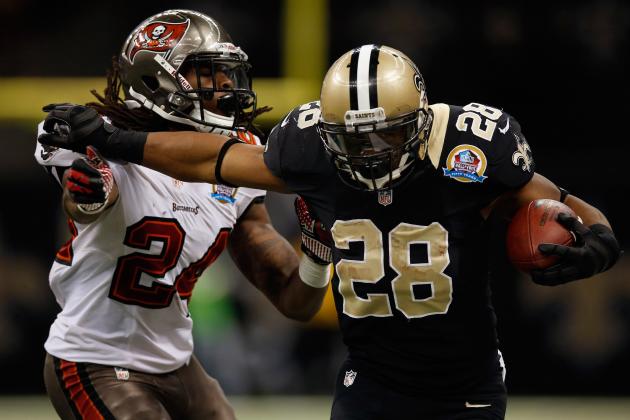 Chris Graythen/Getty Images

New Orleans Saints, Green Bay Packers, Pittsburgh Steelers.
All three of these teams have crowded backfields, and all three of these teams running backs have little value in fantasy football.
Darren Sproles was a shadow of his 2011 form, recording only 831 yards of offense and seven touchdowns.
Isaac Redman, Jonathan Dwyer and Rashard Mendenhall combined for 1118 rushing yards and four touchdowns.
The Packers, who have no running game, have used four different running backs this year including, Cedric Benson, Alex Green, James Starks and Ryan Grant.
Stick to drafting running backs that get at least 15 carries per game.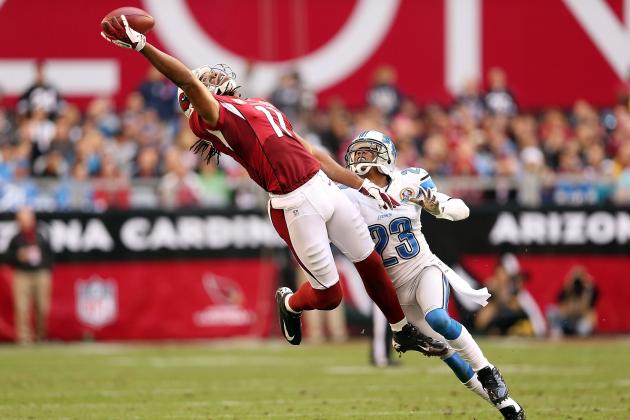 Christian Petersen/Getty Images

Kevin Kolb, John Skelton and Ryan Lindley.
Do any of these quarterbacks make you feel confident that Larry Fitzgerald is going to be able to bounce back from his worst season yet.
Fitzgerald has less than 800 receiving yards and only four touchdowns this year. If the Arizona Cardinals go into the 2013 season with one of those three quarterbacks as their starter, don't expect Fitzgerald to do anything special.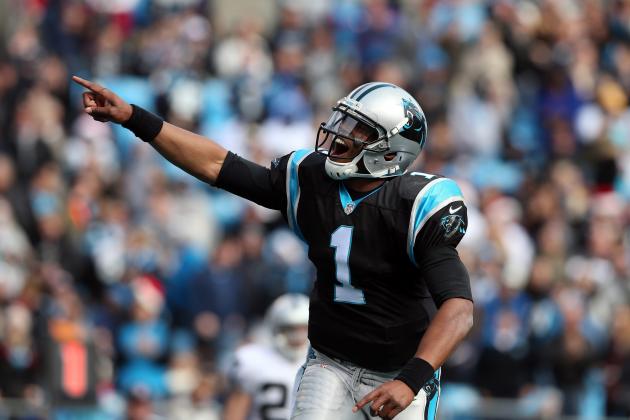 Streeter Lecka/Getty Images

After a sensational rookie season, fantasy football owners thought that Cam Newton was on the verge of becoming one of the best fantasy players in the league.
Unfortunately, Newton made no improvements this year and has thrown for less than 4,000 yards and only scored 27 total touchdowns. Compare that to his 2011 season, where he threw for over 4,000 yards and scored 35 total touchdowns.
Newton is still a top-10 fantasy quarterback, but his inconsistent play makes it hard for fantasy football owners to start him on a weekly basis.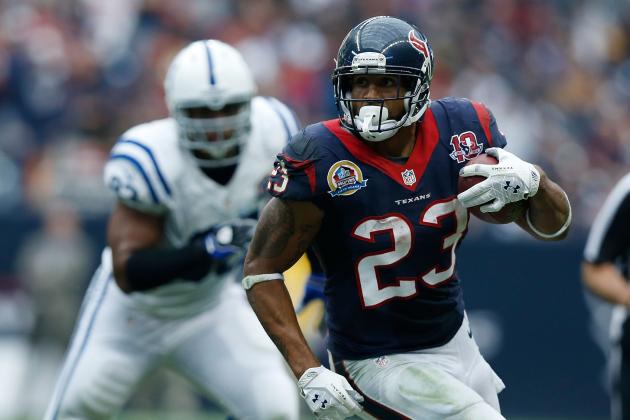 Scott Halleran/Getty Images

Arian Foster was everything a fantasy football owner could have asked for in a No. 1 pick. Foster was one of the most consistent players this season, scoring a touchdown in 12 games, including his first nine games.
With Foster, you know what you are getting. Every week he is going to provide your lineup with a ton of points, and that is exactly what you need out of the first pick in fantasy football.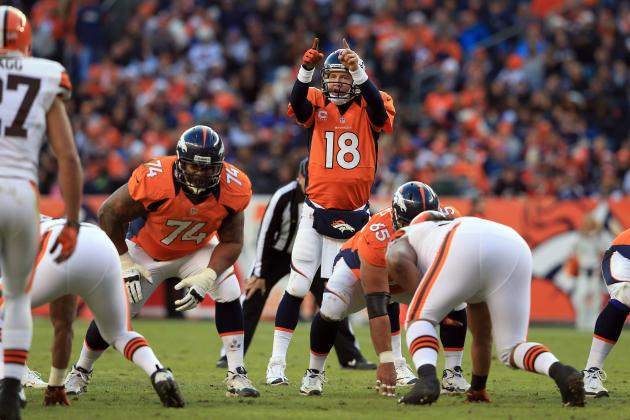 Doug Pensinger/Getty Images

Did Peyton Manning even have neck surgery this offseason?
Most people thought he was never going to be the same player again because of his neck injury, but the more I watch Manning, he looks like he has not lost a step.
Manning has once again shown that he is one of the best quarterbacks in the NFL, throwing for 34 touchdown passes, which is the most he has thrown for in a season since 2004, and 4,355 yards.
Don't ever doubt Manning. He is and will always be one of the best fantasy quarterbacks.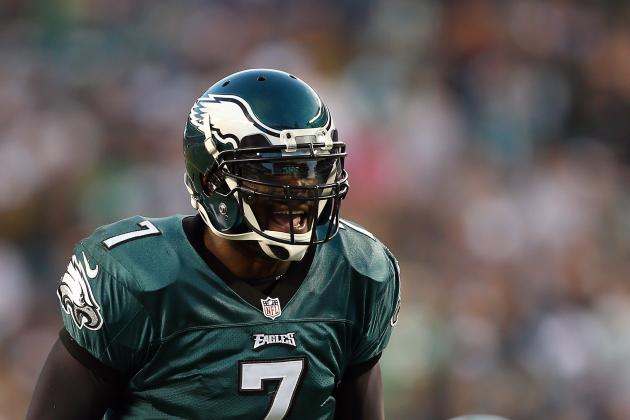 Elsa/Getty Images

After a shaky 2011 season, fantasy football owners still had faith that Michael Vick could bounce back and regain his 2010 form.
However, after numerous injuries and a poor offensive line, Vick does not have it him anymore. He has become a turnover machine, which kills fantasy football teams. In just nine games this season, Vick threw for 11 touchdowns, while turning the ball over 12 times.
With his departure in Philadelphia likely coming this offseason, who knows if Vick will be a starting quarterback in the NFL again.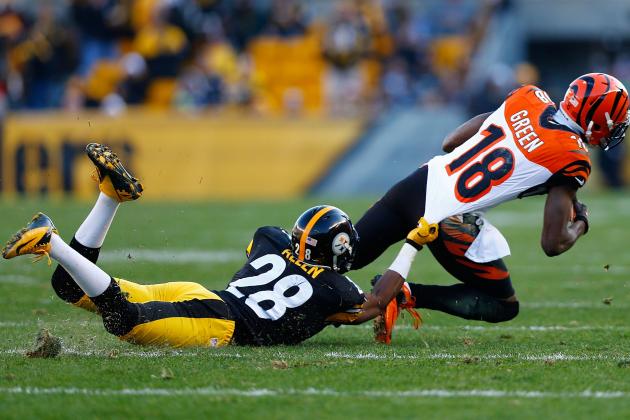 Jared Wickerham/Getty Images

A.J. has been simply sensational in his sophomore season. After making the Pro Bowl as a rookie, Green has solidified himself as one of the best wide receivers in the NFL.
This season, Green has 95 receptions, over 1,300 receiving yards and 11 touchdowns, including a nine-game streak where he scored at least one touchdown.
It's scary to think that Green is only in his second season. If he isn't drafted in the first round in 2013, Green will for sure be gone in the early second round.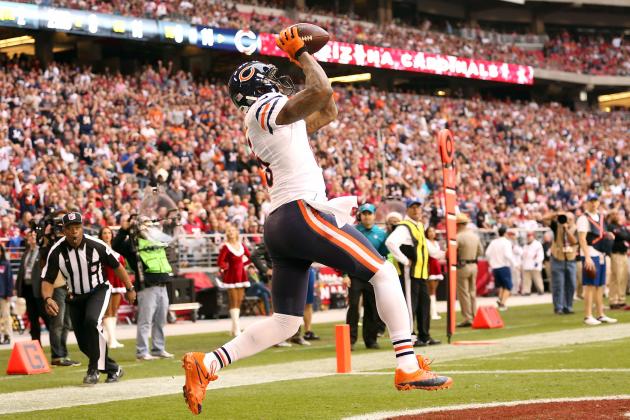 Christian Petersen/Getty Images

In his two seasons with the Miami Dolphins, Brandon Marshall scored nine touchdowns and never had more than 86 receptions.
In Marshall's first season back with Jay Cutler, he is once again a top-three wide receiver. Marshall has been unstoppable this season, recording 113 receptions for over 1,400 yards and 11 touchdowns.
Cutler has always loved targeting Marshall, so don't expect Marshall's productivity to decline for the next few seasons.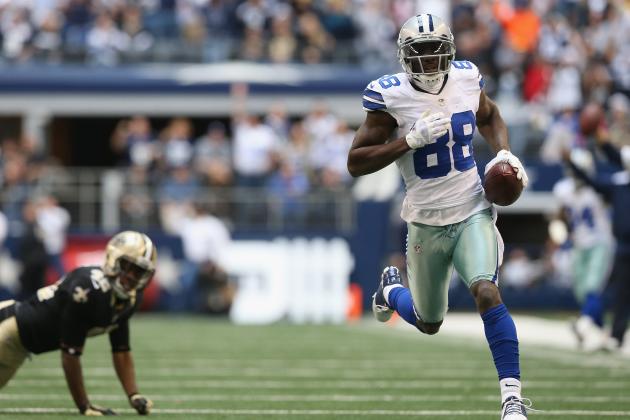 Ronald Martinez/Getty Images

At the midway point of the season, I gave up on Dez Bryant. I felt like he was a bust. With only 588 yards and two touchdowns in his first eight games, it looked like Bryant was on pace for another subpar season.
Since then, there has not been a better fantasy wide receiver in the NFL than Bryant. Bryant has scored at least one touchdown in his last seven games, while recording 723 receiving yards.
With Bryant taking over as the Dallas Cowboys top wide receiver, he is definitely a top-10 wide receiver heading into 2013.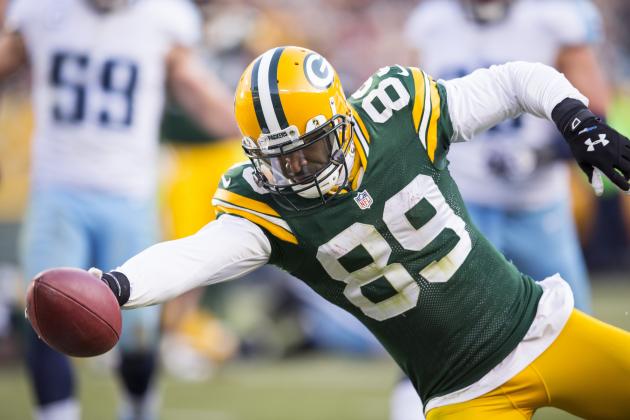 Tom Lynn/Getty Images

In 2011, Jordy Nelson had 15 touchdowns. In 2012, James Jones has 13 touchdowns, while Randall Cobb has nine touchdowns.
Whether it's Nelson, Jones, Cobb or Jennings, fantasy football owners have to target drafting at least one of them. Every season, one of these wide receivers is poised to breakout and become a fantasy stud.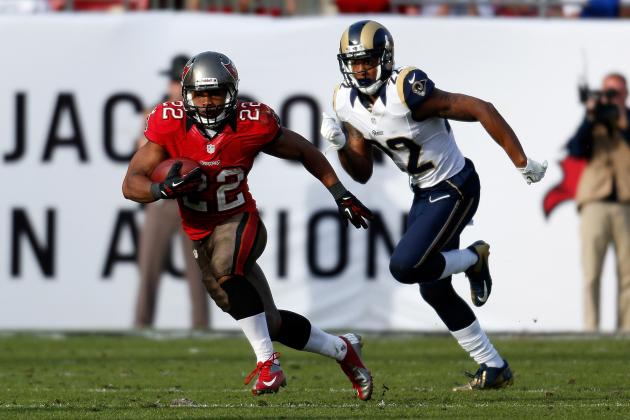 J. Meric/Getty Images

A total of 3,675 rushing yards and 33 touchdowns.
Despite all being rookies, Doug Martin, Alfred Morris and Trent Richardson have been sensational this season.
While most fantasy football owners were afraid to take these running backs in the early rounds because of their inexperience, these guys will for sure be taken in the first round in all 2013 fantasy football drafts.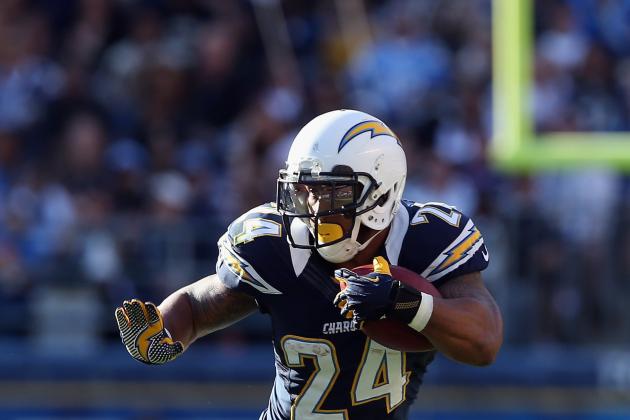 Jeff Gross/Getty Images

There isn't a fantasy football player that frustrates me more than Ryan Mathews.
I hated hearing over the offseason how he was poised to break out and become a fantasy stud. Face it, fantasy football owners, Mathews will never be a legit fantasy running back.
Once again, Mathews could not stay healthy and missed significant time due to injury. Even when Mathews was healthy, he was still unimpressive. He only scored one touchdown and never rushed for over 100 yards in a single game.
Nothing will change for Mathews next year. It is best if you just avoid drafting him.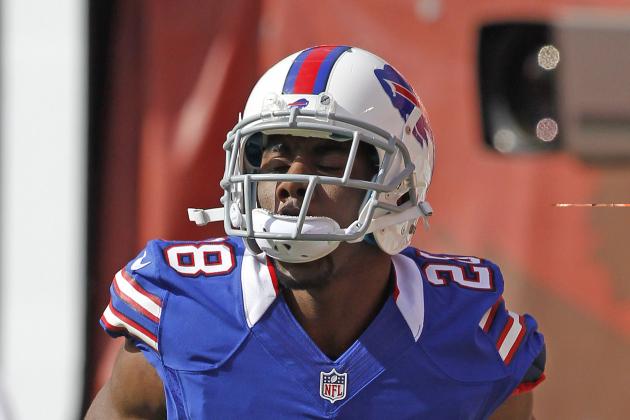 Joel Auerbach/Getty Images

Despite the fact that C.J. Spiller has only 183 carries this season, he has still ran for over 1,100 yards, while scoring six touchdowns.
In the five games that Spiller had at least 15 carries, he ran for over 100 yards in four of them. It's risky to draft Spiller early on because he splits time with Fred Jackson, but Jackson has shown he cannot stay healthy for an entire season.
It's a shame that the Buffalo Bills haven't made Spiller the go-to running back because he would be a top-five fantasy running back.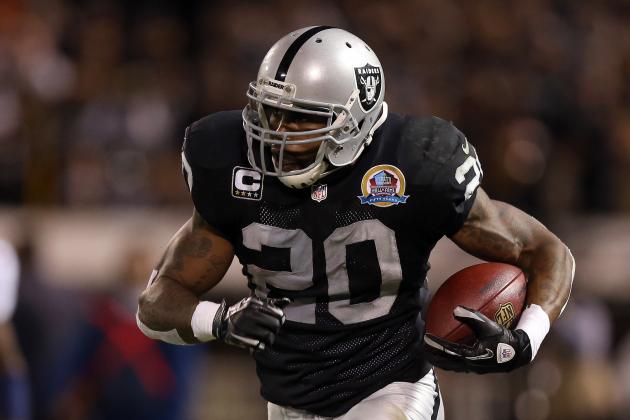 Ezra Shaw/Getty Images

New year, same story.
Darren McFadden once again couldn't stay healthy for an entire season and underachieved. At this point, it is time fantasy football owners give up on McFadden.
Sure he has all the tools to be one of the best players in the NFL, but as long as he can't stay healthy and play to his potential then he is not worth wasting an early draft pick on.
McFadden only has 650 rushing yards this season and is averaging a horrendous 3.3 yards per carry. Don't look to draft him as anything better than a FLEX option next season.
Rich Schultz/Getty Images

Despite playing just nine games with the San Diego Chargers this season, Danario Alexander has quickly made his impact felt on this team.
Through these nine games, Alexander has over 600 receiving yards and six touchdowns. He has clearly taken over the No. 1 receiver role for the Chargers offense, recording 60 targets.
Look for Alexander to continue his high level play in 2013.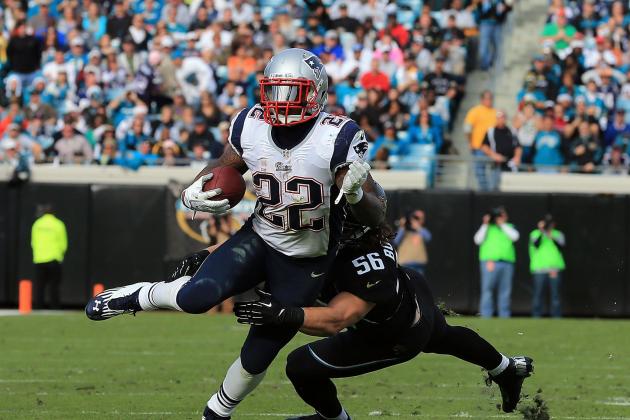 Sam Greenwood/Getty Images

After years of having an underachieving and crowded backfield, the New England Patriots finally have found a featured back in Steven Ridley.
Ridley has been great this year, running for over 1,100 yards, while scoring 10 touchdowns. Through 15 games, Ridley has had at least double-digit carries in every game except one.
Now that Ridley is clearly the go-to running back, fantasy football owners should look to draft him as their No. 2 running back next season.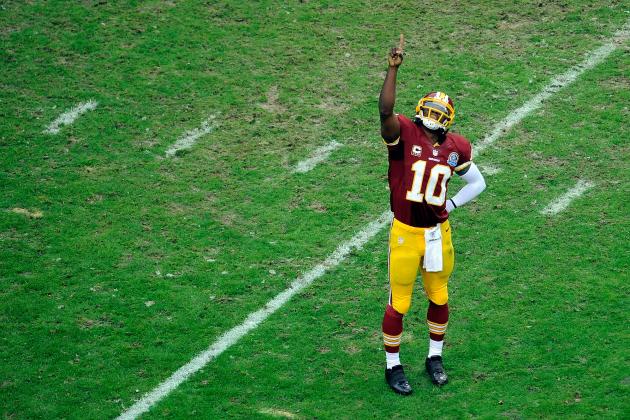 Patrick McDermott/Getty Images

There isn't a more explosive player in the NFL than Robert Griffin III. Not only does he have one of the best arms in the league, but he is also one of the fastest players too. Whether he is throwing or running the ball, RG3 is going to put up monster numbers every week.
This season, RG3 has been spectacular, throwing for 3,100 yards and 20 touchdowns, while running for 752 yards and six touchdowns. Fantasy football owners do not need to be worried about RG3 turning into another Michael Vick. Through 14 games in his rookie season, he has only thrown five interceptions. RG3 has unbelievable maturity in the pocket and he is only going to continue to get better.
Aaron Rodgers, Peyton Manning, Drew Brees and Tom Brady need to watch out because in 2013 RG3 is joining that elite tier of quarterbacks.