Comparing WWE Wrestlers to Cartoon Characters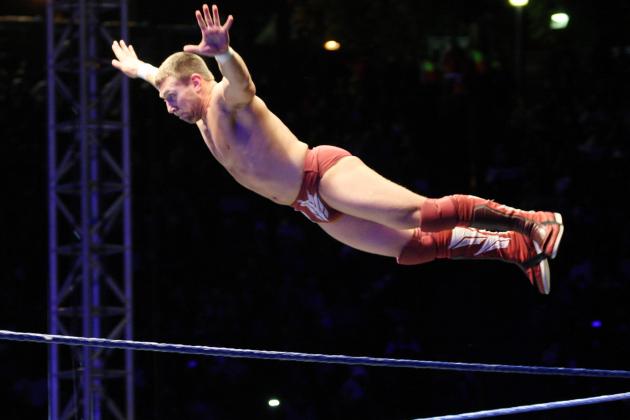 Gallo Images/Getty Images

The WWE is full of characters, and some of them are downright cartoon-ish.
From Daniel Bryan and Kane as Team Hell No to Santino Marella to the Shield, every wrestler in the WWE can be compared to a cartoon character somewhere.
Here we're going to explore who is the best fit for just a few of the multiple WWE wrestlers.
Begin Slideshow

»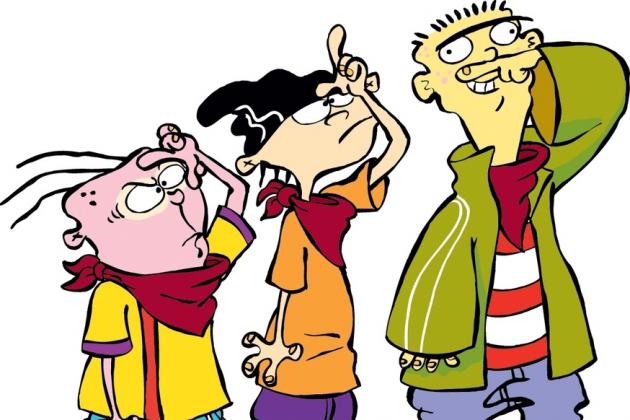 Courtesy Wikia.com
They are a bunch of buffoons.
They are imbeciles really.
They do stupid stuff in their quests for meaningless things like jawbreakers.
Most of all, they are the three discarded children from the group.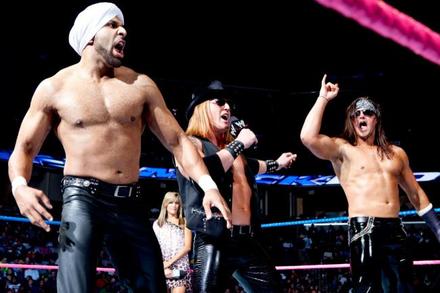 Courtesy WWE.com
They are complete morons.
They are some of the least over wrestlers in the entire organization.
They think they are actually rock stars, when they aren't talented at all in that aspect.
But the 3MB is easily the loser trio of the WWE.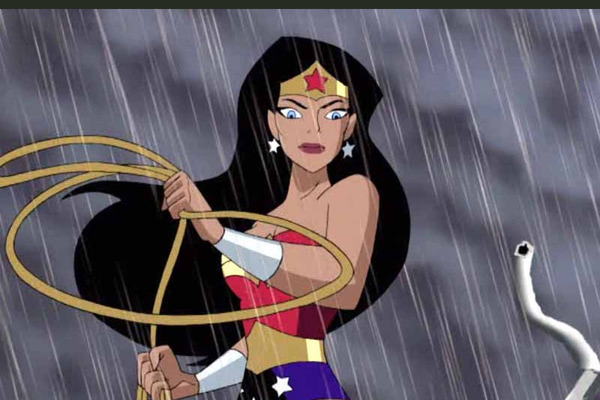 Courtesy Wordpress.com
She's the gorgeous amazonian woman who kicks butt and takes names.
She's independent, resourceful and a key to the Justice League's effectiveness.
She's the equivalent of the Women's champion in the Justice League.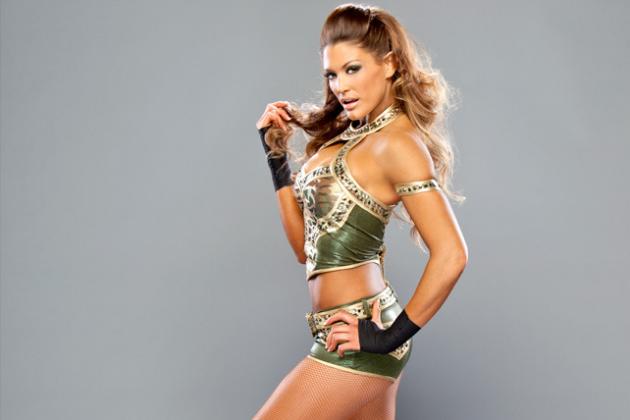 Courtesy fanpop.com
Similar costumes for sure.
But Eve Torres is also a gorgeous woman who can kick butt and take names.
She also has a plethora of moves she has learned from training with the Gracies.
And oh yeah, she is the women's champion.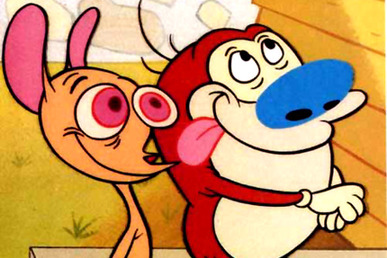 Courtesy Last.fm
This lovable cat and Chihuahua combination that are a pair of miscreants.
The abusive little dog is always causing trouble for the cat.
The cat is simple in what he wants and how he acts.
They are not unlike...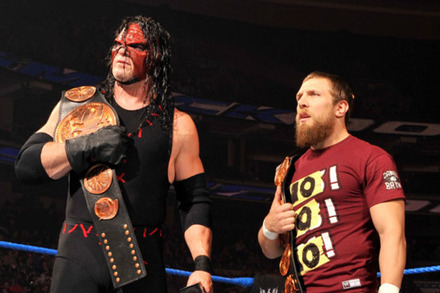 Courtesy WWE.com
Team Hell No! Kane and Daniel Bryan.
They are a pair of miscreants for sure.
Bryan is like an abusive little Chihuahua who can defend himself well.
While Kane wants just one thing in life—destruction of opposing teams souls.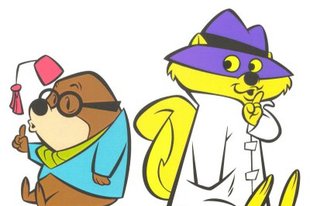 Courtesy Blogspot.com
He hangs around with a short, fat sidekick.
He uses trickery and deceit in order to get his way.
He is the best in the world at what he does.
And that's just secret Squirrel.
But who is his wrestling doppelganger?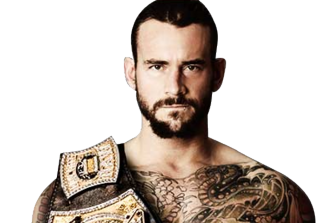 Courtesy Total Sports Blog
Short, fat sidekick? Check.
Trickery and deceit to get his way? Check.
Best in the world at what he does? Check.
CM Punk is definitely Secret Squirrel.
Only, he's the "Eeeeeviiiil Secret Squirrel" as Morocco would say.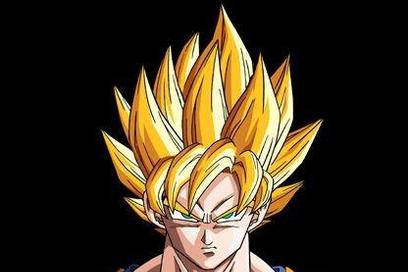 Courtesy glommer.net
They completely get their butt kicked for an entire match or encounter.
They just get owned.
They get completely thrown around, bruised, battered and defeated.
And then, when it looks like it couldn't get any worse...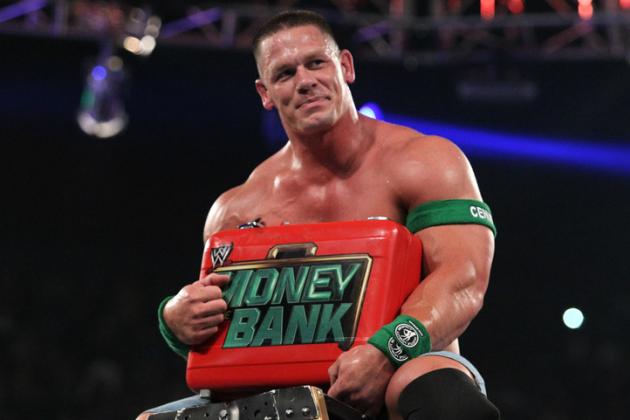 Courtesy voxcatch.fr