NFL Playoff Picture 2013: Hottest Teams Heading into Postseason
Ron Chenoy-USA TODAY Sports
Recent seasons have proved that the hottest NFL team, not the best one, has the advantage in the postseason.
The 2010 Green Bay Packers made quick work of the top-seeded Atlanta Falcons on their way to a championship. The very next season, the New York Giants blew out the Packers after Green Bay had grabbed the NFC's No. 1 seed.
Regular season win totals mean nothing in the NFL playoffs, and every year, the postseason reminds fans of how true the often-used cliché about "any given Sunday" really is.
Here are the teams with the most momentum heading into January.
Seattle Seahawks (10-5)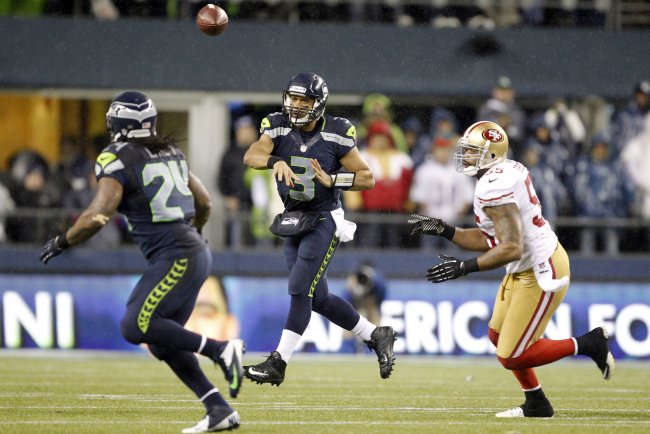 Joe Nicholson-USA TODAY Sports
When looking at only the past three weeks, there is no doubt that the Seattle Seahawks are the hottest team in the NFL.
Seattle has outscored its opponents 150-30 in its last three games. While the team's first two opponents were the Arizona Cardinals and the Buffalo Bills—who are both 5-10—the Seahawks' most recent blowout victory came over the San Francisco 49ers.
The Niners were a Super Bowl favorite heading into the NFC West showdown, but their inability to compete against Seattle has called that into question. The Seahawks, however, provided nothing but answers in the contest.
Pete Carroll's team was frighteningly impressive on both sides of the ball, and if it continues playing at the current level, it will make waves in the postseason.
Green Bay Packers (11-4)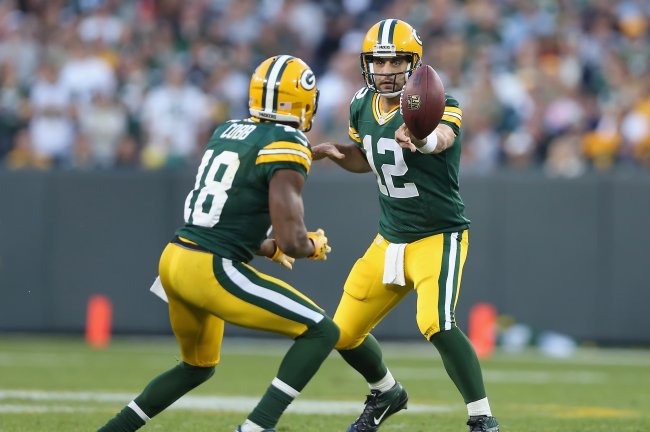 Jeff Gross/Getty Images
Since blowing out the Houston Texans on Monday Night Football, Aaron Rodgers and the Green Bay Packers have won nine of their last 10 games.
The lone loss was an ugly 38-10 defeat against the New York Giants, but Green Bay has not let that poor performance slow them down. The Packers' latest result was a 55-7 rout of the Tennessee Titans.
Rodgers is slinging the ball with astonishing efficiency and leads the NFL in passer rating, and the emergence of Randall Cobb has made Green Bay's offense look extremely dangerous.
This team knows what it takes to complete a Super Bowl run, and their chances to win a second championship in three seasons are promising at this point.
Denver Broncos (12-3)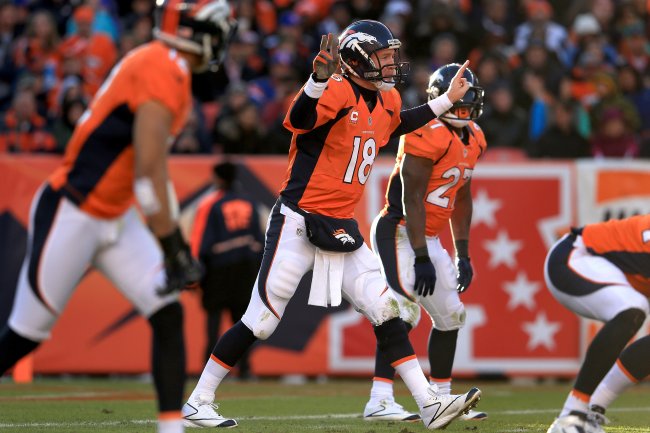 Doug Pensinger/Getty Images
The last time the Denver Broncos lost, Mitt Romney was still a presidential candidate, Mike Brown was still an NBA head coach and NFL fans were still questioning Peyton Manning's ability to return from a season out of football.
Who is the hottest team in the NFL right now?
But now, the Broncos have rattled off 10 wins in a row, and Manning is one of the leading candidates to win the 2012 MVP award.
On the other side of the ball, Von Miller has established himself as one of the most fearsome pass-rushers in the league, and he has helped lead an extremely impressive Denver defense this season.
The Broncos have the NFL's longest winning streak this year and are the only team with a top five defense and a top five offense. Denver is red hot and has all the components of a championship team.
NFC PLAYOFF PICTURE
DIVISION LEADERS
No. 1 Seed Atlanta Falcons (13-2) Clinched NFC South & Home-Field Advantage
No. 2 Seed Green Bay Packers (11-4) Clinched NFC North
No. 3 Seed San Francisco 49ers (10-4-1) Lead NFC West; Clinched Playoff Berth
No. 4 Seed Washington Redskins (9-6) Lead NFC East
WILD CARD LEADERS
No. 5 Seed Seattle Seahawks (10-5); Clinched Playoff Berth
No. 6 Seed Minnesota Vikings (9-6)
IN THE HUNT
Chicago Bears (9-6)
Dallas Cowboys (8-7)
New York Giants (8-7)
AFC PLAYOFF PICTURE
DIVISION LEADERS
No. 1 Seed Houston Texans (12-3) Clinched AFC South
No. 2 Seed Denver Broncos (12-3) Clinched AFC West
No. 3 Seed New England Patriots (11-4) Clinched AFC East
No. 4 Seed Baltimore Ravens (10-5) Clinched AFC North

WILD CARD LEADERS
No. 5 Seed Indianapolis Colts (10-5); Clinched Playoff Berth
No. 6 Seed Cincinnati Bengals (9-6); Clinched Playoff Berth

REMAINING SCHEDULE
NFC
Atlanta: vs. Chicago
San Francisco: vs. Arizona
Green Bay: at Minnesota
Washington: vs. Dallas
Seattle: vs. St. Louis
Minnesota: vs. Green Bay
Chicago: vs. Detroit
Dallas:at Washington
New York: vs. Philadelphia
AFC
Houston: at Indianapolis
Denver: vs. Kansas City
New England: vs. Miami
Baltimore: at Cincinnati
Indianapolis: vs. Houston
Cincinnati: vs. Baltimore
This article is
What is the duplicate article?
Why is this article offensive?
Where is this article plagiarized from?
Why is this article poorly edited?