BJ Penn: A Tribute to the Greatest Lightweight in MMA History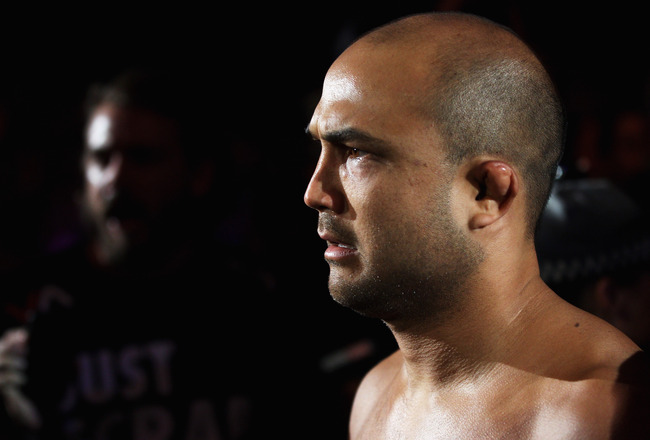 Mark Kolbe/Getty Images
At the turn of the century, the sport of mixed martial arts emerged out of the savagery of no-holds-barred competitions into a pursuit dominated by professional athletes trained in multiple disciplines.
With the weight division's fixed, greats emerged in every class which defined an era. And among the lower-weight classes, with a size and body shape of the average man, as distinct from the rampantly steroid-abused behemoths, were the lightweights and welterweights. Prime among them was a young Hawaiian mixed martial artist who entered the UFC in 2001 as a 155-pound lightweight set to become one of the biggest draws the promotion has ever known.
Known as The Prodigy, BJ Penn emerged as foremost among professional MMA athletes and set benchmarks in the sport for others to emulate. This is a tribute to him.
Hilo, Hawaii
source: cageinsider.com
Baby Jay Penn is the youngest of three brothers born in Hilo, Hawaii, where he still lives.
He takes his roots very seriously and is a Pacific Islander through and through. Playing Hawaiian music during his entrances, he is also married to a Hawaii native, Shealen Uaiwa, and has given his daughters traditional Hawaiian names—Aeva Lili'u and Kulia.
BJJ Black Belt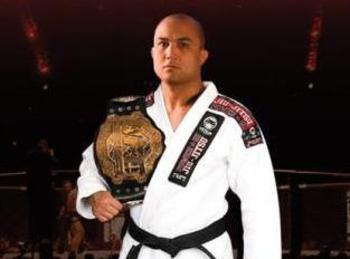 Source: Gracie Mag
Folklore among the MMA fraternity has it that Penn earned the fastest BJJ black belt in the sport's history. While these claims are unverified, his ascendancy to the highest rank in the martial art is still remarkably fast.
Penn started training in BJJ at age 17 and at 19 he moved to San Jose, California, to train under Ralph Gracie. It normally takes 8-10 years for someone to earn a black belt, but by 2000, after moving to train at Nova União in Brazil, Penn was already a black belt under Andre Pederneiras. He was just 22.
The Prodigy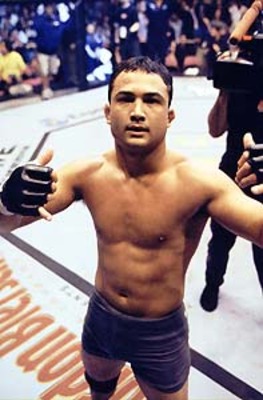 Source: fightsport.net
Penn found a natural home in the world of combat sports—a gift which was recognised by his trainers who gave him the moniker, The Prodigy.
He immediately began living up to that name after he became the first non-Brazilian to win gold at the World Jiu-Jitsu Championships in Rio de Janeiro—an accomplishment which quickly drew the attention of the Ultimate Fighting Championships.
Penn made his MMA debut at UFC 31, defeating Joey Gilbert by TKO in the first round, followed by two more back-to-back first round KO's against Din Thomas and Caol Uno.
The Prodigy looked unstoppable until he lost a close decision to then-lightweight champion Jens Pulver in 2002.
Two-Division Champion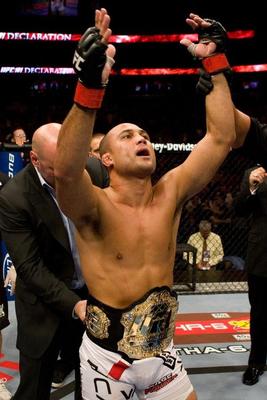 Source: MMA Frenzy
Penn quickly came back from his loss to Pulver and won his next two UFC fights against Paul Creighton and Matt Serra in equally dominant fashion.
Then suddenly, following Pulver's departure, the UFC lightweight championship became open. But to win it, Penn had to fight and defeat the Japanese fighter Caol Uno—a man he'd already KO'd in just 11 seconds at UFC 34.
This time, however, Uno was better prepared and forced Penn to a draw—causing the UFC to dissolve its lightweight division for a short time.
Penn's only option for gold was to move up a weight class.
When he's not trying to make weight for a fight, the Hawaiian normally tips the scale at around 166 pounds. Moving up to a fight at 170 pounds then, to face men who cut in excess of 15 pounds to get there, was a stretch. But Penn took the challenge.
He faced Matt Hughes, then the most dangerous welterweight ever to have fought in MMA, and defeated him by rear-naked choke in the first round at UFC 46 to win his first title.
It would be another four years, however, before he added the lightweight crown—a belt he was destined to hold multiple times. That title came after he first defeated his nemesis Jens Pulver and then beat Joe Stevenson at UFC 80 to become only the second man in the UFC to hold a title in two weight classes.
Fighting at Any Weight Class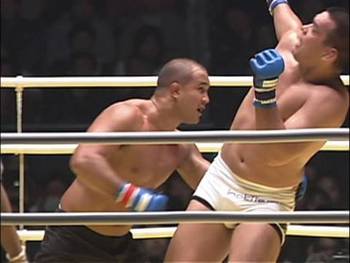 Source: UFC Gaming
It's no accident that Penn's autobiography is called Why I Fight: The Belt is Just an Accessory. Titles only mean so much to the man who's a fighter through and through: driven by the desire to overcome bigger challenges than hold securely to any championship.
After beating Matt Hughes and winning his first UFC title, Penn felt he had nothing left to prove in the US and he went elsewhere searching for new fighters to defeat.
In May 2004 he finished Duane Ludwig in the first round by submission and then moved up another weight class to take on the middleweight Rodrigo Gracie.
After defeating Rodrigo, the first of two Gracies he'd defeat in his career, he waited only four months to take on the 205-pound Lyoto Machida at K1 Hero's in Saitama, Japan.
That was a step too far, but to his credit, he took Machida the full distance, losing by decision in the third round despite giving up a huge weight advantage.
Battles with Georges St-Pierre
Source: Octagon Buzz
Penn was eventually enticed to return to the UFC in the US, where the sport had entered a new era. Welterweight champion Georges St-Pierre was turning heads, having recently defeated Matt Hughes, and Penn wanted a piece.
Despite the difference in size between the two men, Penn fought valiantly, taking the Canadian the distance and losing by a close split decision.
No loss sits easy for Penn, and after dropping down to his natural home at lightweight, and winning the title there, the fighter was back gunning for revenge against GSP.
This time the gulf between the two fighters was much greater. GSP, having lost his title to Matt Serra in 2007, was a transformed fighter, with a vicious ground-and-pound attack which ultimately destroyed Penn by the fourth round at UFC 94 in 2009.
Penn was sent back down to lightweight, but his desire for vengeance against GSP, and to recapture welterweight glory never subsided. He would later attempt to settle that score against the Canadian's training partner, Rory MacDonald in 2012, and lose once again.
Battles with Matt Hughes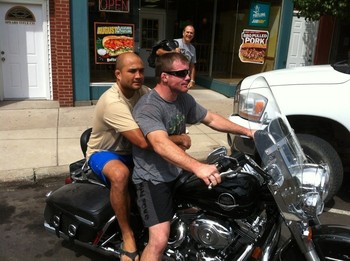 Source: mixedmartialarts.com
Many rivalries defined Penn's career. There were the fights against Caol Uno, Jens Pulver and GSP, to name just three.
But perhaps the deepest and most long-lasting rivalry was with Matt Hughes, against whom Penn fought a trilogy of fights.
After embarrassing the dominant welterweight in 2004 and snatching his title, Penn's second attempt to take the belt from Hughes was less successful. It was Penn who was this time embarrassed, held down in a crucifix while his opponent rained punches down on his helpless face.
However, the pair were to meet one last time at UFC 123 two years later, where Penn would get his vengeance. He knocked out Hughes in the first round in just 21 seconds—the second-fastest knockout of his career.
The win was a cathartic moment for both fighters, both now in the twilight of their careers with only a few fights left in them. When Penn later prepared to face Jon Fitch, at UFC 127, he called on Hughes as a training partner and the pair are now close friends.
A Fighter's Heart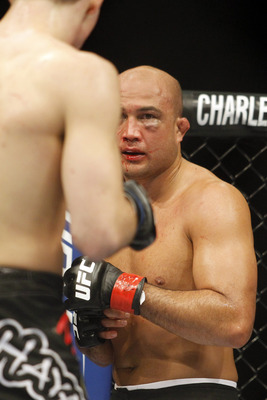 Joe Nicholson-USA TODAY Sports
Penn is an emotional fighter, who never forgets losses or rests on his victories. In the latter part of his career he's demonstrated an ability to take a beating far in excess of most fighters.
After losing his lightweight title to Frankie Edgar, then being defeated again in the re-match, he looked for new challenges yet again at welterweight, knowing the door to the 155-pound belt was closed to him for some time.
He battled his heart out against Jon Fitch and forced him to a draw. Then in October 2011, at UFC 137, he faced Nick Diaz and took one of the worst beatings of his career over three rounds. But Penn was never felled once, and stood toe-to-toe with his opponent, tired and bruised throughout the match.
The same fate befell him in his last fight against Rory MacDonald this December. The younger fighter danced around him in the cage and took pot shots—breaking his ribs in the process—but Penn never backed down.
One of the Greatest of All Time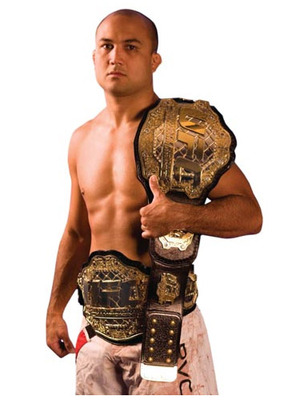 Source: realclearsports.com
For a legend of the sport, destined to be inducted into the UFC Hall of Fame, Penn has a chequered record. With 16 wins, nine losses and two draws, he's never going to break the kind of records that made the likes of Anderson Silva or Georges St-Pierre famous.
It's a record that eats away at him, and was one of the motivations behind his return to the Octagon to face Rory MacDonald.
But he needn't worry. As one of only two multi-division champs in the UFC, with wins over legends such as Matt Hughes and Renzo Gracie to his credit, his record is safe.
Just ask Silva. The man many believe to be the greatest of all time has said that he considers BJ Penn the best pound-for-pound fighter in the world. That's high praise indeed, and with his exceptional grappling and breath-taking boxing, it's not hard to believe.
And even if he isn't the greatest of all time, he's certainly the best lightweight there's ever been.
Retirement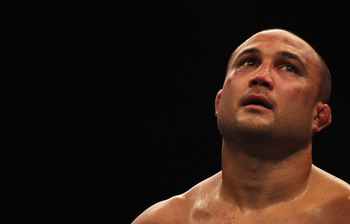 Mark Kolbe/Getty Images
Penn is 34 years old and, by the average longevity of a UFC fighter, still could potentially fight for several more years.
After losing to Nick Diaz last year, he dramatically announced his retirement in the cage, but was tempted back once more to face rising star Rory MacDonald.
Penn hasn't said yet whether he will retire or not, but he's said that he's taking his time to figure things out.
UFC president Dana White was one of the first to tell him to hang up his gloves. However, it's not a decision that can come easy to a man whose been a fighter his entire adult life.
But after more than a decade at the top of the sport, there's little left for him to prove and perhaps it is time for him to say goodbye to the sport.
Keep Reading