WWE Raw Live Results, Coverage and Analysis for Christmas Eve Show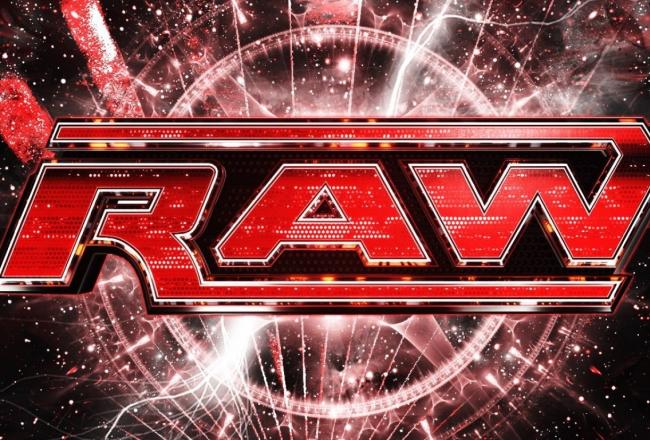 wwe-wallpapers.com

Welcome to the Bleacher Report live coverage for WWE Monday Night Raw. Tonight is Christmas Eve and fans all around the world will be celebrating with some WWE action.
Tonight's show is pre-taped due to the holiday, a rarity for WWE on Mondays, but I am still here to give you live play-by-play as the show happens.
Since the show is clearly going to celebrate Christmas, we are probably going to see an abundance of references and segments related to the holiday.
The Shield, Ryback, CM Punk, AJ, John Cena, Dolph Ziggler and Big E. Langston are the major stories people will be expecting some progression on during the show.
Make sure to bookmark this page and come back tonight when the show starts at 8 PM Eastern for coverage of all the action.
Follow me on Twitter @BR_Doctor
The babyfaces prevailed in every match tonight to give the crowd something to be happy about, especially after watching Santa take a car to the hip earlier in the show.
I was surprised we didn't get more legends appearances on the show when I first read the reports, but after seeing the show i don't think they would have added anything.
Merry Christmas and Happy Holidays to everyone and thank you for joining me on the Christmas Eve edition of Monday Night Raw.
John Cena vs. Alberto Del Rio (Miracle on 34th Street Fight) Part 2
Ricky hands Del Rio a box and swears it is a bazooka. It ends up being a Teddy Bear. Cena uses the distraction to ram Del Rio into the stage and then smash a box over Ricky's head.
Del Rio attacks Cena and hits him with a box. Cena fights back and runs Del Rio into the barricade. The crowd chants for him to use a tree and he grabs a tree and slams it into Del Rio's head.
Cena fins a bowling ball in one of the boxes and he rolls it right into Del Rio's crotch. Even with a cup that looked like it would have hurt.
Cena finds a fire extinguisher in a box and he uses it on Del Rio. Ricky attacks Cena with a sleeper hold and he actually gets Cena down.
Santa's music hits and he comes out, much to the delight of Ricky. Santa lays Ricky out with his bag of gifts and then he pulls out a socko and put it in Del Rio's mouth, revealing the Santa to be Mick Foley.
Cena hits the AA for the pin and the win.
Winner: John Cena
Cena and Santa celebrate in the ring. What a ridiculous match. I know it was purely for entertainment value with all the weapons, but it was still kind of hard to watch at times.
John Cena vs. Alberto Del Rio (Miracle on 34th Street Fight) Part 1
Ricardo barely manages to introduce Del Rio while he sobs over Santa's accident. Del Rio tries to reason with Cena that it was an accident.
Del Rio shoves Cena and Cena jumps at him with hard rights in the corner. Del Rio reverses a whip and sends Cena into the steel steps.
Del Rio asks for a mic and he says it was an accident before using the mic to hit Cena. Cena grabs the mic and powers it away from Del Rio while screaming Santa's name.
Cena opens a box outside the ring and pulls out a steel chair that he uses to hit Del Rio a few times for a near fall.
Del Rio ends up getting the upperhand for a moment but he ends up accidentally hitting Ricky with a pie.
I can't believe that sentence is an account of real events.
Cena and Del Rio fights up the ramp and Cena grabs another box to reveal a monitor from the announce table that he uses to hit Del Rio in the head with before the break.
Kane and Bryan are backstage talking and Bryan is excited for Christmas. Kane says he hates the holiday but he got Bryan a present anyways.
Bryan opens a box and seems excited. He pulls out a Slammy award and Bryan says he got Kane a gift as well. He brings out a puppy.
Kane says "Thanks, I'm starving" and Bryan gets pissed and walks away with the puppy. We then go to AJ and Ziggler as AJ is reading a Christmas story about herself.
If I were Ziggler I would be a little worried about my girlfriend's obsession with another man.
AJ and Ziggler fall over onto the Christmas tree while making out. We go from the train wreck to coverage of a car crash.
We get one more update on Santa and Striker says Santa has taken a turn for the worse. All of a sudden Santa's EKG starts playing a carol and his feet start to move, indicating he will be just fine.
Cena's music hits and he comes out for his match with Del Rio.
The Usos, Santino, Gabriel, Kidd and Clay vs. 3MB, PTP and Tensai
Clay and Young start things off in this ridiculously booked match. Gabriel tags in and mocks Young before hitting some nice offense.
Gabriel gets the tag and they double team Young with a nice kick combo for a near fall. Tensai tags in and he takes it to Gabriel.
Gabriel comes back with an enzuigiri and then tags in Santino. Mahal gets the tag and he ends up getting a near fall on Santino.
Santino suplexes Mahal and then D-Mac and Jimmy Uso get the tags and lock up. Titus comes in off the tag and he hits a unique gutbuster before bringing Tensai back in.
Titus tags back in and keeps Uso separated from his team. Slater and Jey Uso get the tags and they go at it with Uso getting the upper hand.
All hell breaks loose and everyone starts to brawl. Slater hits a neckbreaker for a near fall and Clay comes n and clears the ring of PTP.
Santino hits Tensai with the Cobra and Slater attacks Santino. Slater ends up being hit with a few finishers from the babyfaces for the pin and win.
Winners: Santino, Kidd, Gabriel, Clay and The Usos
I know it was just an excuse to give 12 guys some ring time on Christmas, but that match was kind of all over the place.
Daniel Bryan vs. Damien Sandow
Sandow doesn't do a pre-match promo. He does get into a yelling match with Bryan, though.
Bryan lures Sandow into a drop toe hold and then he makes Sandow leave the ring to gather himself.
Bryan hits a low dropkick and a running knee off the apron to take down Sandow. Bryan puts Sandow back in the ring and hits a running dropkick in the corner.
Cole asks Lawler why he is being so quiet. I barely noticed he hadn't spoken yet.
Bryan hits his signature series of kicks to the chest and Sandow ducks the final kick and rolls Bryan up for a two count.
Sandow gets aggressive and he runs Bryan into the steel ring post. Sandow hits all his signatures on Bryan.
Bryan blocks a superplex and he knocks Sandow down with a headbutt. He follows up with a flying headbutt that misses the mark.
Sandow grabs Bryan for his finisher and Bryan reverses it into the No Lock for the submission win.
Winner: Daniel Bryan
That was a good match. A little too much yelling, but a good match.
After a commercial for a really odd looking movie we get Daniel Bryan out for the net match.
After the break CM Punk limps his way to the ring with the help of his crutches. Cole tells us how CM Punk hit the 400-day mark as champion as of today.
Punk mocks Khali's singing and Pittsburg in the same sentence. Are they really rooting for the Stealers at a WWE show?
Wow! CM Punk insulted the Cubs. I never thought I would see the day.
Punk runs down Ryback for ruining both Christmas and Hanukkah. Punk says he doesn't know how Ryback has a title match on the first Raw of 2013.
Punk keeps pushing the fact that he has nothing to do with Brad Maddox or the Shield. Heyman gets on the mic and the crowd boos some more.
Heyman tells the crowd not to boo CM Punk, which obviously makes them boo louder. He talks about Ryback's failures in his quest for the WWE title.
Ryback's music hits and he makes his way to the ring as Punk and Heyman stand their ground. Heyman says if Ryback lays a finger on Punk they will sue him since Punk is not cleared to compete.
Ryback says he will get his rematch in a TLC match and then he gets the crowd to chant TLC to end the segment.
Khali sings something I can't understand and then says Happy New Year and starts to dance.
What was that?
We see CM Punk and Paul Heyman backstage before the break.
Brad Maddox vs. Khali
Hornswogle comes out after the break to bring out Khali to face Maddox. Khali is dressed like an elf. I wonder if Khali even celebrates Christmas, and if he doesn't I want to know if he finds this insulting.
Maddox keeps his distance at first. He gets in Khali's face and says "You're not an elf" before being smacked in the chest really hard.
Maddox ends up pulling Khali's leg down over the ropes and then he lays in on the knee of Khali.
He locks in a submission but all it takes is one shot from Khali to break the hold. Maddox leaps off the middle rope and gets smacked out of the air.
Khali drops him with the two-handed chokeslam for the pin and the win.
WInner: Khali
How long is this stuff with Maddox going to last?
Ziggler and AJ are backstage again and she gives him his own Money in the Bank briefcase as a gift.
She then shows Ziggler that she is decked out in his ring gear and he gets turned on by it. They're a regular Mickey and Mallory Knox, those two.
We go to Striker once again and he says he still has nothing new to report. These updates are really impressive, Striker.
Brad Maddox comes out to the ring singing a Christmas carol as he gets booed. I am starting to wonder if his whole run thus far has been a rib on him by Vince McMahon.
I just imagine McMahon watching on the monitor and laughing his butt off as the joke he is pulling on Maddox by dangling a real WWE career in front of him.
Antonio Cesaro and Wade Barrett vs. Miz and Kofi Kingston
We get a tag match after the break. Miz and Cesaro get things going and Cesaro takes the early lead.
Miz fights back for a bit but Barrett ends up tagging in and keeping him down with kicks to the gut. Miz ends up hitting a dropkick for a quick two count.
Kofi tags in and ends up forcing Barrett to go outside the ring to avoid the Trouble in Paradise. Cesaro tags in and Kofi keeps up the offense.
Cesaro hits a nice slam to ground Kofi and he starts working him over with European uppercuts. Barrett tags in again and he keeps Kofi grounded with an arm stretch submission.
Kofi is able to hit a couple kicks before being hit with a huge tilt-a-whir backbreaker for a two count. Cesaro tags back in and hits the delayed throw for another two count.
Kofi avoids Cesaro in the corner and hits a kick. Miz and Barrett make the tags and Miz comes in hot with hard rights to Barrett followed by a running corner clothesline.
Miz hit a diving axe handle to Barrett and then he calls for the Skull Crushing Finale. Cesaro stops Miz in his tracks but eats a DDT from Miz.
Kofi and Miz end up hitting their finishers on Barrett so Miz can get the pin and the win.
Winners: Miz and Kofi
That was a decent match. Everyone seemed to have equal time to work with and the babyfaces win yet again.
Brad Maddox is backstage with Booker and Teddy Long. Booker says he just has to beat one of Santa's elves, whatever that means.
David Otunga vs. Zack Ryder
Ryder chants break out as he goes to work on Otunga early on. Otunga reverses the momentum and beats on Ryder in the corner.
Otunga poses mid-neckbreaker before getting a near fall. Ryder continues to get owned by Otunga for a few minutes before hitting a roll up for a near fall.
Otunga keeps up the aggression with a corner clothesline and a shoulder block for a two count. Ryder starts to mount some offense and he hits a missile dropkick to Otunga.
Ryder hits a Broski Boot for a near fall Ryder hits the Rough Ryder for the pin and the win.
Winner: Zack Ryder
A quick match to give Ryder a rare win is worth it.
David Otunga is in the ring to talk about how Del Rio is innocent of the charges against him for hitting Del Rio. He says Del Rio should be viewed as the victim.
Zack Ryder comes out and says he has a match with Otunga right now. I guess this is WWE giving all the Ryder fans a Christmas gift.
The WWE app has a poll to see what Sheamus would like for Christmas: A pint, a bag of Ginger Snaps or the World title.
The World title is winning at 71%, which is kind of sad. I had hoped Ginger Snaps would get the win.
Sheamus vs. Big Show Lumber (Jack Frost Match) Part 2
We return to see Sheamus fighting out of the corner only to get knocked back down. We see a clip of Sheamus beating up some lumberjacks during the break.
Show locks Sheamus in a submission and he starts singing some Christmas music while he wrenches on Sheamus' arm.
Sheamus grabs Show's nose and ends up being able to get back to his feet. Show throws Sheamus out of the ring and the lumberjacks starts brawling with each other and Sheamus.
Sheamus gets back in the ring after some fighting and he ends up being suplexed by Big Show. Tensai takes a cheap shot on Sheamus while the ref has his back turned.
Show hits a few more chops to the chest and then he tries to climb the ropes for some reason and Sheamus is able to deliver and electric chair.
Sheamus builds a head of steam only to end up being Chokeslammed for a two count. Show hits a falling leg drop for another near fall.
Why did Brodus Clay just hug Santino?
Sheamus fights his way up yet again and this time he ends up in a bearhug. Sheamus has a pattern with Big Show of hitting a few moves and then being hit by one big move from Sheamus to take him back down.
Sheamus builds some momentum and hits some offense before being run down by a clothesline from Show. Show drops an elbow and Sheamus kicks out yet again.
Sheamus ends up hitting White Noise for a two count. Big Show catches Sheamus during the Brogue Kick and he throws Sheamus over the top rope to be beaten on by the lumberjacks.
Big Show winds up for the KO punch and Sheamus ducks and hits the Brogue Kick for the 3-count.
Winner: Sheamus
The lumberjacks immediately break out into a brawl. The babyfaces all end up standing tall in the ring to end the segment on a happy note.
Sheamus vs. Big Show Lumber (Jack Frost Match) Part 1
Sheamus steals Justin Gabriel's Santa hat on his way to the ring. The bell rings and they circle each other before locking up.
Sheamus gets shoved to the ground right away. Sheamus ends up being able to get the better of Big Show in the second exchange and Show bounces off the ropes, but stays on his feet.
Show tries for a game of mercy and Sheamus kicks him and locks in a headlock. Show pushes him off and lays him out with a shoulder block.
Sheamus takes a big chop to the chest and all the lumberjacks cringe. Sheamus ends up tying Show up in the ropes and hitting the Irish Hand Grenades.
He takes Show down with a battering ram from the top rope and he calls for the Brogue Kick. Show rolls out of the ring to avoid it and the lumberjacks don't want to go after him.
We go to commercial with Sheamus and Show in a staredown.
The WWE app has a poll to see who fans want to catch under mistletoe and the order of the votes from most to least is Kaitlyn, Layla, Eve, Alicia Fox, Aksana and Tamina.
We go backstage and see Dolph Ziggler cuddling with AJ and they are watching a movie. Ziggler is surprised at what he favorite Christmas movie is and it ends up being a tape of her knocking Cena off the ladder at TLC.
We go back to the ring and Lawler and Cole talk about Santa. We see crime scene tape surrounding the area where Santa was run down.
Matt Striker says the update is he has no update on Santa's condition. Great work, Striker.
Some lumberjacks come out for the Lumber Jack Frost match between Sheamus and Big Show, which will happen after another break.
Kaitlyn, Layla, Natalya and Alicia Fox vs. Eve, Rosa, Aksana and Tamina
Nattie and Aksana start off and Natalya gets an early near fall with a roll up. Foxxy tags in and Aksana gets double teamed.
Aksana grabs Foxxy by the hair and whips her across the ring before tagging Tamina. A big headbutt sends Foxxy to her knees but she ends up hitting a dropkick so she can make the tag to Layla.
Layla comes in and does some of her dancing stuff until Tamina hits her. Tamina hits a big Samoan Drop to Layla for a near fall.
Rosa gets the tag and hits a clothesline for a near fall. She locks Layla in a submission and pushes her knees into Layla's back to increase the pressure.
Layla reverses the hold but it doesn't give her enough time to get the tag. Eve ends up tagging in and she keeps the pressure on Layla with a hard kick for a near fall.
Natalya ends up getting a tag and she locks in the Sharpshooter only to get ripped off by Tamina. Everyone ends up coming in the ring and hitting their finishers on each other until Kaitlyn gets the win over Eve for her team.
Winners: Kaitlyn, Layla, Alicia Fox and Natalya
That match lasted a lot longer than I expected it to go. Some of the Divas have really increased their intensity recently.
Cole plugs an update on Santa for after the break.
After the break we get an 8-Diva tag match.
Cody Rhodes vs. Kane
Kane and Rhodes are both without their partners in their corner tonight.
The WWE app is showing 57% of people think Del Rio ran over Santa on purpose.
Kane presses Cody above his head to start things off and he drops him 10 feet down to the mat. He continues to punish Rhodes after catching him in a dive off the second rope.
Rhodes gets in a little offense after pulling Kane's arm down over the top rope. He takes Kane down with a dropkick for a near fall.
Rhodes takes off a turnbuckle cover and the ref yells at him for it. Cody keeps up the aggression as the Mustache chants break out.
My Father has had a mustache my whole life, so I don't see what the big obsession is with his facial hair.
Cody starts working over the arm and shoulder of Kane. Kane ends up grabbing Cody by the throat but Cody is able to break out.
Kane hits a sidewalk slam for a near fall. Kane leaps off the top rope for a clothesline, but when he tries for the Chokeslam again Cody breaks away.
Cody ends up hitting the Disaster Kick to Kane after some scrambling. Cody tries to run Kane into the exposed turnbuckle but Kane reverses and runs him into it.
Kane gets the win after a Chokeslam.
Winner: Kane
Not a bad match to start the show. Both guys had some offense and the babyface got the win to bring the crowd back up after watching Santa get run over by a car.
Cole recaps what happened to Santa after the break. The WWE superstars are all outside the Trainer's room seeing how Santa is doing. Booker comes out and says it doesn't look good.
I can't believe the fact that this is being taken so seriously is actually funny to me, but it is. Cena proves his genius once again by saying "Saint Nicholas is a Saint!" to Del Rio.
We go back to the ring to see Cody Rhodes coming out for the first match.
Hahahaha! I love the little cartoon they use to start the show. The following musical number is a bit strange, but given that it is Christmas I will give them a pass on this one.
Raw starts off with Michael Cole welcoming Santa into the arena. Santa tosses out some gifts to the crowd.
Alberto Del Rio accidentally hits Santa with his car as he makes his entrance. Del Rio gets out of the car and looks horrified at what he has done.
Some officials try to help as a "You Killed Santa" chant breaks out. I am already liking this show. That was a bold move by WWE to take out Santa on a kid-friendly show.
Ricardo Rodriguez pretending like he was going to puke was a nice touch.
The strap Santa to a stretcher and take him out of the arena as he gives a thumbs up to the crowd on his way out.
The WWE app has updates on the screen within seconds of the events happening, which might be more impressive during a live show.
So far this show is living up to the great Christmas Eve I have had thus far.
I will be using my new tablet to see how WWEActive is on the WWE app. I will post occasional notes about the experience through the show in addition to the normal coverage.
This article is
What is the duplicate article?
Why is this article offensive?
Where is this article plagiarized from?
Why is this article poorly edited?