Chick-Fil-a Bowl 2012: 5 Reasons LSU Will Give Clemson Orange Bowl Flashbacks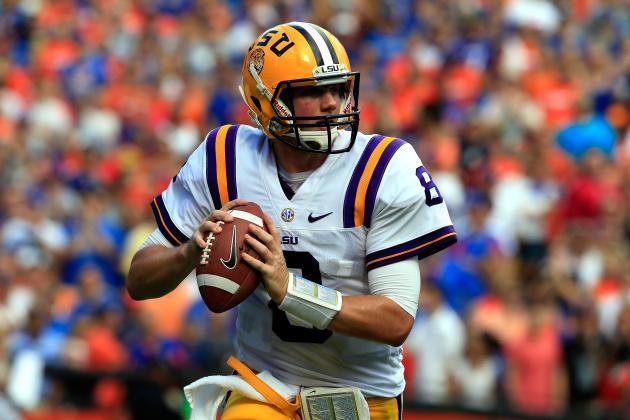 Sam Greenwood/Getty Images

The Clemson Tigers will relive previous nightmares of last year's Orange Bowl game when they face the LSU Tigers Monday night in the Chick-fil-a Bowl.
In last year's BCS appearance, Clemson was embarrassed 70-33 by West Virginia. Though LSU's victory won't be as dominant, the Tigers from the SEC are sure to give the Tigers from the ACC some unpleasant flashbacks.
Here are five reasons why LSU will help Clemson relive those nightmares from Jan. 4, 2012.
Begin Slideshow

»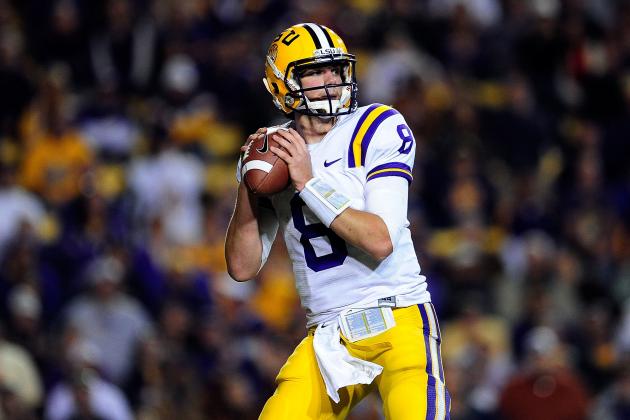 Stacy Revere/Getty Images

Geno Smith absolutely shredded Clemson's defense in the Orange Bowl last year.
With 406 passing yards and six passing touchdowns, Smith picked this defense apart piece by piece. Now, Zach Mettenberger is not as prolific as Smith, but he's good enough to do the same.
In fact, Mettenberger put together some of his best performances of the season against two of the more talented defenses in the SEC—Mississippi State and Alabama. Mettenberger combined for 571 passing yards, three touchdowns and no interceptions.
Keep in mind that Clemson's pass defense ranks in the bottom half of the ACC. The Tigers allow 250.3 passing yards per game, which is eighth in the conference.
Clemson gave up 310 yards to South Carolina's Dylan Thompson in the season finale, so there's no reason Mettenberger can't do the same.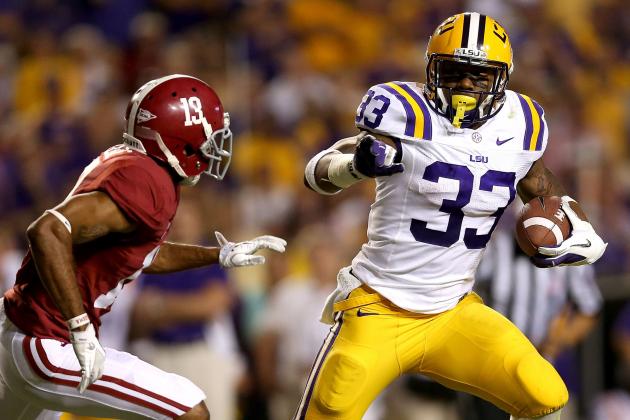 Matthew Stockman/Getty Images

West Virginia was more finesse in last year's bowl game than LSU will be in the Chick-fil-a Bowl.
There's a strong difference there, but LSU's physicality will allow it to run the score up much like West Virginia did.
This is a proven formula. LSU, like most successful teams in college football (Alabama, Florida and Notre Dame), plays grown man football.
It's not flashy, and it's not the most exciting form of football. However, it creates success.
As LSU pounds Jeremy Hill and Spencer Ware early on, this Clemson defense will start to weaken. By the fourth quarter, LSU should be able to score at will against this tired, weakened defense.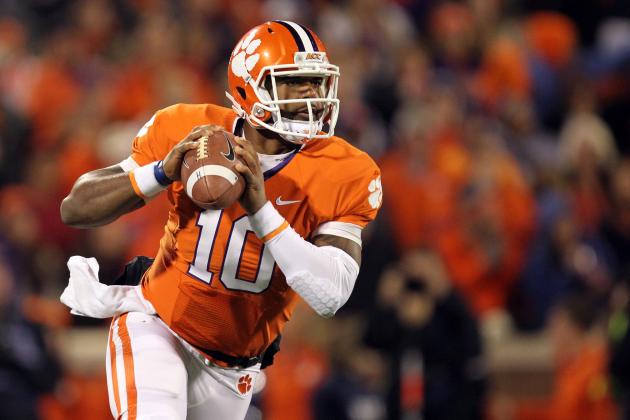 Streeter Lecka/Getty Images

It's going to be a long night, Tajh.
LSU should take the same approach that South Carolina did in the season finale—pressure Boyd early and often.
Against the Gamecocks, Boyd only accounted for 183 yards, one touchdown and two interceptions. He was also limited to just 26 yards rushing on 17 attempts. That's defensive dominance.
With Barkevious Mingo, Sam Montgomery, Micah Eugene and creative blitzes by "The Chief" John Chavis, LSU should be just as successful in flustering Boyd.
Boyd will not have a lot of time in the pocket and after taking a few hits, expect him to force a few throws.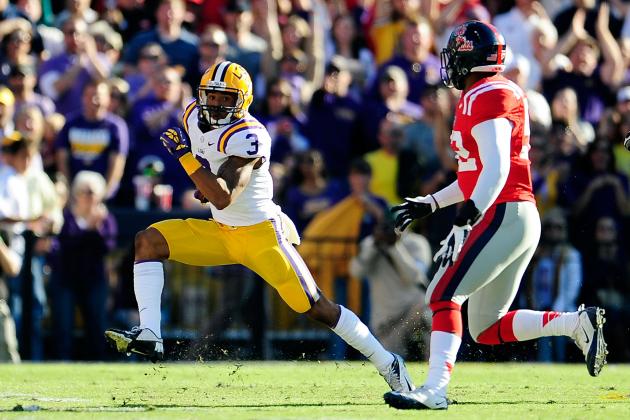 Stacy Revere/Getty Images

Odell Beckham has had a shaky year for LSU.
At times, he's made breathtaking returns in crucial moments of the game and at other times he's had key drops that would stall important drives. It's time for him to have his breakout performance of the year.
Against Clemson in the Orange Bowl, West Virginia used Tavon Austin to absolutely obliterate Clemson's defense.
With speed and explosiveness, Austin reeled off 123 receiving yards and four touchdowns. He was fantastic, and that's exactly how Beckham needs to be in this upcoming bowl game.
When Beckham has the ball in his hands, he can make game-altering plays. Look for LSU to try and get him the ball on screens and short routes, so he can have some sort of similar impact on this game.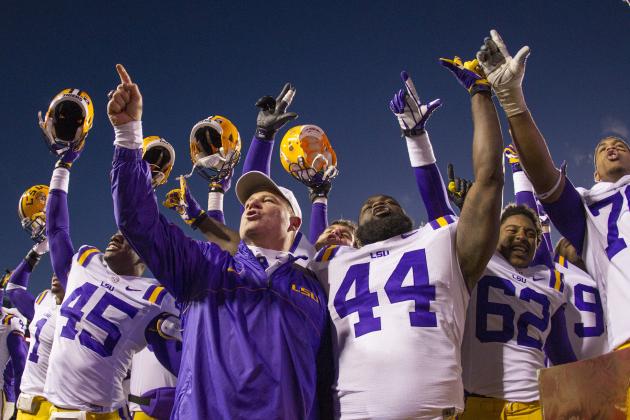 Wesley Hitt/Getty Images

More than often, Les Miles is sensational with extra time.
After getting a month or so to prepare for a bowl game, Miles is 5-2 at LSU. Oh, and those five wins were all dominant ones, including a 38-24 win against Ohio State to win the national championship.
Two of those five victories were Chick-fil-a Bowl (Peach Bowl for you old timers) appearances, and LSU won those games against ACC opponents by a combined 72 points.
That doesn't bode well for Clemson in the upcoming bowl game, especially since Clemson's most recent bowl appearance was a rout by West Virginia.
Time is just something you don't want to give Miles and LSU.