Does Donaire Deserve Fighter of the Year?
Use your ← → (arrow) keys to browse more stories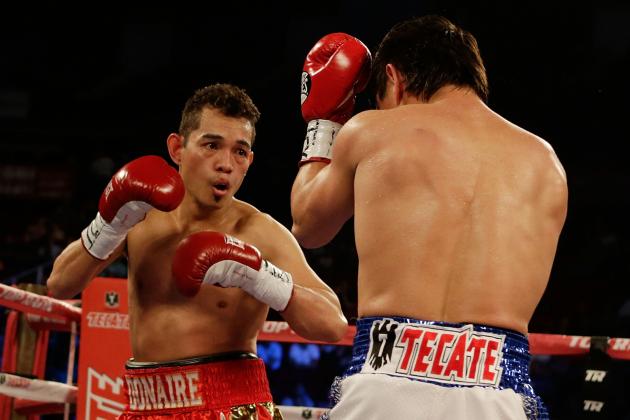 Scott Halleran/Getty Images

I was kind of surprised to hear WBO super bantamweight champion Nonito Donaire's name being mentioned by a lot of boxing fans as being a shoe-in for the 2012 Fighter of the Year award. While I think Donaire is a good fighter and has obviously had a good 2012 year in beating all four of his opponents put in with him, I don't think the quality of his opponents is high enough for Donaire to deserve the Fighter of the Year award...