5 World Football Rules That Must Be Changed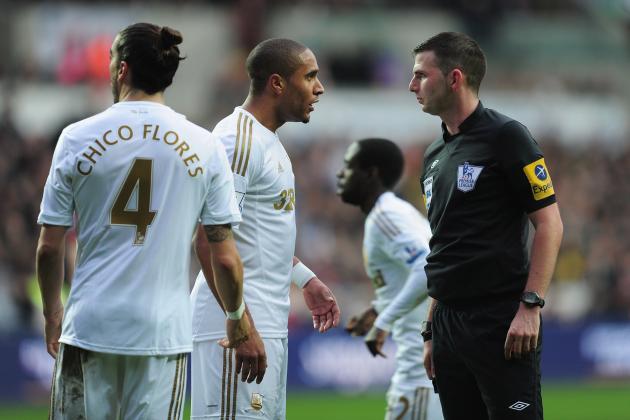 Jamie McDonald/Getty Images

As with every sport, there are some rules in world football that don't make sense.
It's as if they were made up by bureaucrats who have no idea how to play the game.
The great thing about football is that it can be an entertaining game, but the current rules and regulations in place make it very difficult to sit back and enjoy a match sometimes.
Take Sunday's Swansea-Manchester United match, for example.
Swansea captain Ashley Williams (pictured above) was yellow-carded for kicking the ball at Robin van Persie from less than a yard away, yet a player in another game might get two bookings: one for dissent and one for celebrating a goal.
It's madness.
Williams' actions on Sunday were far more dangerous than either of the other examples of bookable offences that I've given above, yet they end up with the same punishment?
How is that right?
After what happened yesterday, I've decided to pick five football rules that I'd change to benefit the game.
Begin Slideshow

»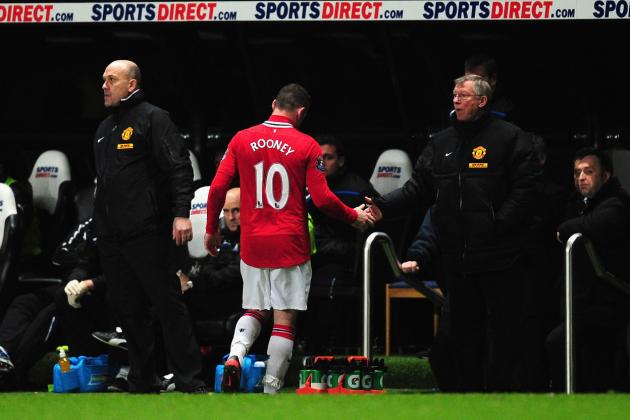 Stu Forster/Getty Images

One thing that really annoys me is when a manager of a team makes a substitution four minutes into injury time in an attempt to wind the clock down.
Some might say it's just gamesmanship, or a part of the game, but it shouldn't be that way.
The only time a substitution should be made in injury time is when a player is actually injured.
The whole point of having time added on at the end of a game is to compensate for stoppages, such as injuries or when the ball has gone out of play.
It's not there to give managers an excuse to wind the clock down if they're hanging onto a slender lead.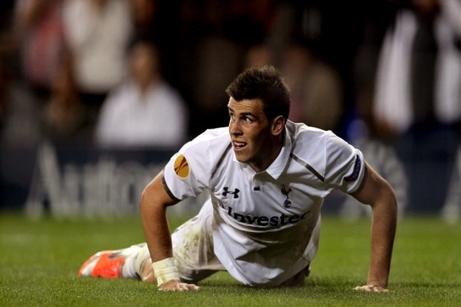 Tottenham's Gareth Bale has been booked twice this season for alleged diving. Image courtesy of caughtoffside.com
Diving is cheating: plain and simple.
But how can we be sure that a player has dived or, to put it in politically correct terms, "manipulated the situation to his advantage?"
Easy.
Have a four-man panel review footage of any alleged dives and take it from there.
If it were up to me, the panel would include a former top-level footballer, a former top-level manager, a former top-level referee and one independent member.
On the Monday or Tuesday after the weekend's fixtures have all been played, they should sit down and review footage of any incident where a dive may have taken place.
Then, once it has been determined that the player either has dived, a punishment can be dished out.
In my opinion, diving is effectively unsportsmanlike conduct, so players should get the same punishment as anyone else committing the same offence.
Another little tagline that I'd add to this is that if a player is caught diving, but the defending player has been sent off, the defending player's red card should be rescinded and his club should get a formal apology from their national FA.
In terms of the player being caught, it should be treated the same way as any other punishment.
If they're caught doing it again and again, increase the ban.
If that doesn't work, fine the player and/or his club.
That's the only way to try to tackle (no pun intended) this growing epidemic in our beautiful game.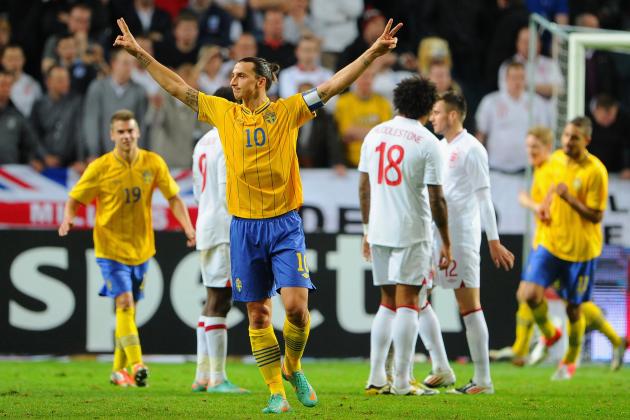 Michael Regan/Getty Images

I've always thought that international friendlies are just pointless fixtures.
They're never taken seriously because there's no competitive edge.
Regardless of the scoreline and result, international friendlies mean nothing.
Yet all of the major countries in world football insist on placing huge demands on their top players to have them play in these pointless games.
I'm sure club managers would love to see international friendlies scrapped altogether, but realistically, that's never going to happen.
I'd vote for having two international friendlies a year.
No more than that, and certainly not before the club seasons start.
Another idea might be to just scrap friendlies while there's a European Championship or World Cup qualifying campaign still under way.
The players are already playing an average of 34 league games a season, and you'd assume the top players will be playing in European competition, too, so add maybe another 10 games on top of that.
And that's before we've even started with domestic cup competitions and international friendlies!
It's not just the physical exertion of playing the match. Sometimes these players are travelling halfway around Europe just to join up with their countries.
Can you imagine what would have happened if Zlatan Ibrahimovic had been injured playing for Sweden against England in November?
Carlo Ancelotti, his manager at PSG, would've gone absolutely crazy.
At the end of the day, it's the clubs that pay these players' wages, and our football authorities should do more to protect them.
They play enough games for their club and country in a normal season without adding these pointless friendlies in to the mix.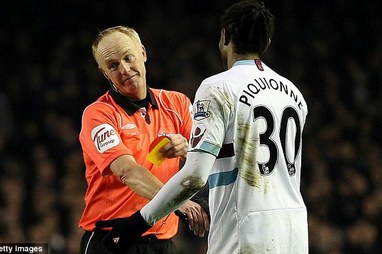 Image courtesy of dailymail.co.uk/Getty Images
One of the most ridiculous rules in football has to be when a player needs to be booked for over-celebrating a goal.
I've never played to any sort of standard, so I can only imagine what an adrenaline rush it must be just to score a goal, never mind an important one that could mean the difference between one point and three points or relegation and staying in the league.
It's absolute nonsense that players get booked for over-celebrating.
I can understand if they scored in front of opposition fans and were antagonising them, but to book a player for celebrating with his own fanbase and sharing that pure sense of emotion is ludicrous.
The one that springs to my mind was when former West Ham striker Frederic Piquionne scored a late goal for the Hammers against Everton back in January 2011 and was given a second yellow card for celebrating with his own fans.
He wasn't doing it to antagonise anyone, yet the referee's hands were tied, and he had to send the striker off.
At the time (via BBC Sport), the incident was described by former Hammers boss Avram Grant as "a joke," and he's right.
That one decision could cost a manager his job or the club millions of pounds.
I'm not getting at the referees. It's not their fault.
It's the people who made these rules in the first place who are trying to take the fun out of the game, not the match officials.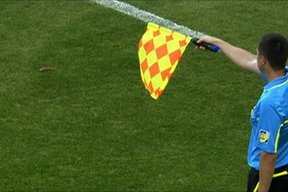 Image courtesy of bbc.co.uk/sport
The offside rule has to be the most complicated in football.
Every week there seems to be a different phase of the rule, and right now, it feels like there are 9,568.
Okay, so that's a bit of exaggeration, but you get what I mean.
The rule should be that a player is offside if he's beyond the last defender when the ball is played to him.
The only exception should be if the pass is deflected and the player runs beyond the defender.
No second, third or fourth phases because it confuses fans, players, managers, officials and pundits alike.
Better people than I have tried to understand the different phases of the offside rule and failed, so what chance do I have?
None.
Again, this suggestion isn't me pointing the finger of blame at referees. They're just the ones who have to implement these rules, and they're the ones who take the heat when they get the decision wrong.
It is the fault of Mister Sepp Blatter or Monsieur Platini at FIFA or UEFA and others like those two who sign off on these ridiculous rules.
Do I think it'll happen?
No, but I think it'd clear things up for everyone involved if the offside rule was made a hell of a lot simpler.