Buying or Selling These 5 Candidates as Rex Ryan Jets Head Coach Replacements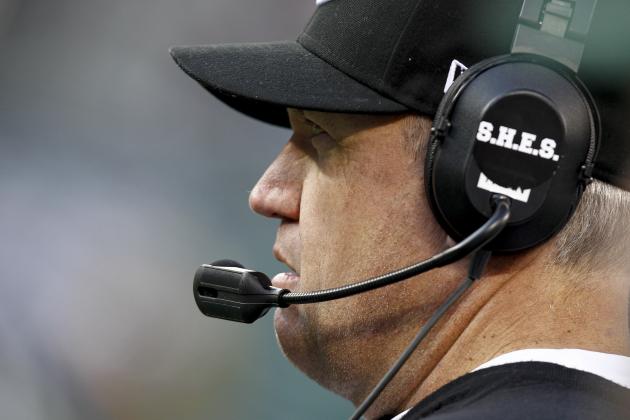 Jeff Zelevansky/Getty Images
Should Rex Ryan be concerned about losing his job this offseason?
To the extent that Rex Ryan's head coaching career with the New York Jets is actually in jeopardy, names are bound to be thrown around as potential replacement candidates. Ryan is unlikely to be let go after the season; a campaign during which his squad suffered crippling injuries on both sides of the ball.
His bravado fits New York and his defenses tend to perform well.
Ryan's Jets defense ranked seventh in the NFL—in terms of yards allowed per game—this year without perhaps the most valuable defensive commodity in football, shutdown cornerback Darrelle Revis.
Ryan may be best served looking for other assistants, especially on the offensive side of the ball. It'd be great if New York's offensive personnel were utilized appropriately—Tim Tebow—but Rex has accomplished enough to deserve another year with the Jets.
In case his resume is ignored in favor of a poor record this season, and Ryan is fired anyway, here are a handful of coaching candidates that the Jets may look into hiring.
Begin Slideshow

»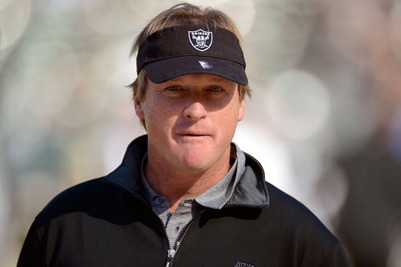 Thearon W. Henderson/Getty Images

Being one of the voices for Monday Night Football has elevated ESPN's Jon Gruden into the national consciousness as a great football mind. Fans of many struggling teams seem enamored with the idea of acquiring his sideline services, but Gruden is likely to stay in the booth.
He definitely wouldn't be enticed by the Jets' dysfunctional locker room.
Verdict: Selling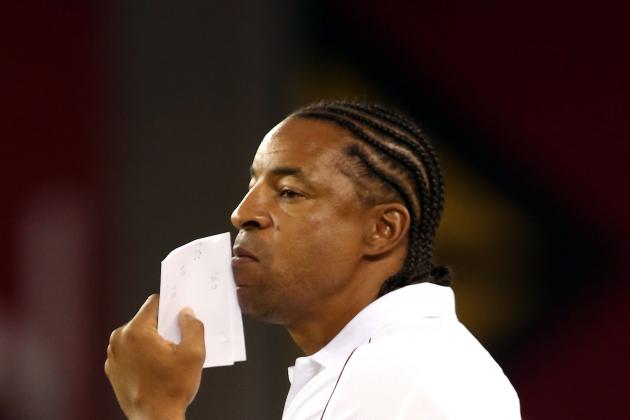 Christian Petersen/Getty Images

Ray Horton could make the cross-country leap from the Arizona Cardinals' defensive coordinator position to the New York Jets' head coaching spot.
The performance of Horton's defense has been overshadowed in Arizona by the offensive ineptitude caused by a carousel at quarterback and largely underwhelming ancillary parts.
Sound familiar?
It's hard to imagine that the Jets would be too much better with another defensive mind at the helm if he doesn't bring legitimate offensive acumen along with him.
Verdict: Selling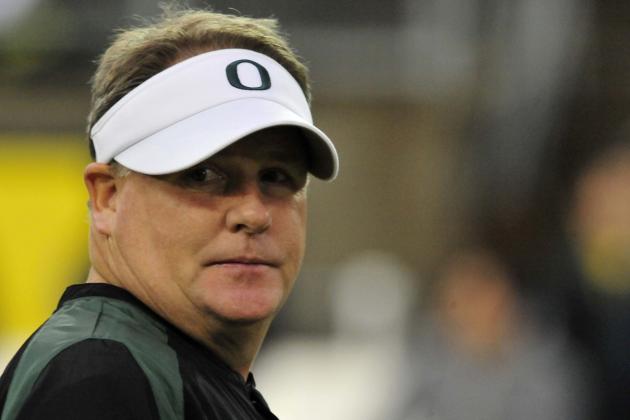 Steve Dykes/Getty Images

Chip Kelly is the hottest collegiate coaching prospect that will be courted by NFL teams this offseason. He would be an interesting fit with the New York Jets, if only because it means that Michael Vick could follow him to New York.
A Vick-led, Kelly-orchestrated offense would provide more preseason excitement than the ever-popular Tim Tebow's Wildcat package did—especially since Tebow's prominence within the offense was kept under wraps during the preseason.
And it never actually happened in the regular season, either.
Verdict: Buying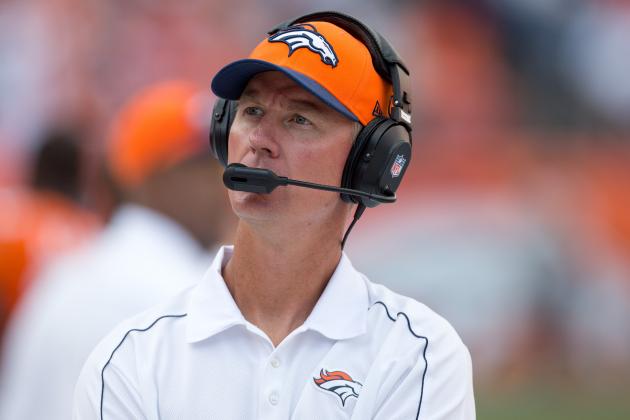 Justin Edmonds/Getty Images

We all remember Tim Tebow's success as a member of the Denver Broncos in 2011.
The team began its season with an unfavorable start with Kyle Orton at quarterback, and inserted Tebow wholeheartedly—meaning that it actually designed an offense around him.
That team made it to the playoffs and won a game in 2011.
The New York Jets didn't in 2012.
If they're going to keep Tebow on the payroll in 2013, they may wish to invest time in courting Broncos' OC, Mike McCoy.
Verdict: Buying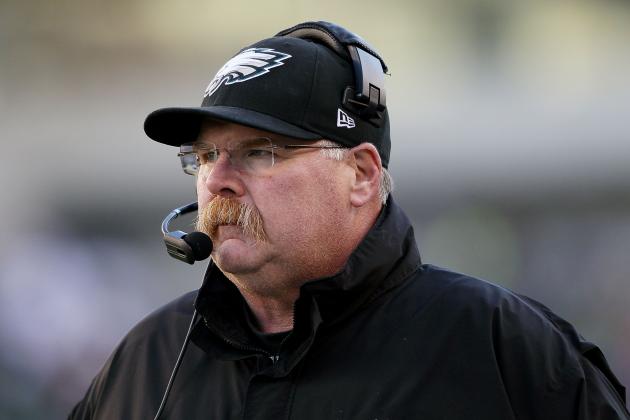 Alex Trautwig/Getty Images

Could Mark Sanchez be Andy Reid's next quarterback project?
Reid has gotten a lot out of players that were known as suspect passers (at best) before or since their time with him; Michael Vick and Kevin Kolb come to mind.
His reputation would give New York Jets fans renewed hope that Sanchez's No. 5-overall draft status can finally translate into blue-chip play on the field. Like Chip Kelly, Reid's tutelage could potentially awaken a dormant Jets offensive unit in 2013.
Verdict: Buying
For more NFL analysis, follow Jamal on Twitter: Follow @StatManJ