Miami Football: 10 Reasons Al Golden Was Right to Turn Down Wisconsin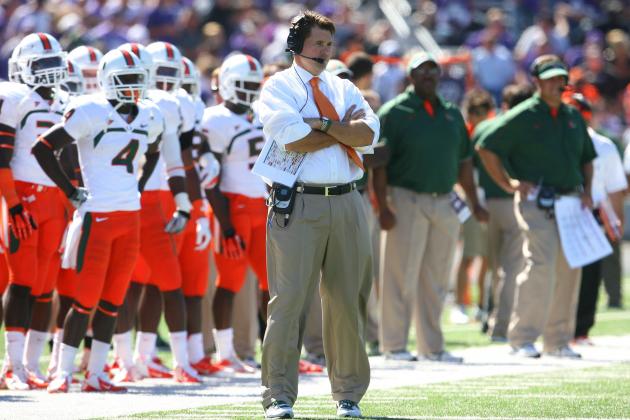 Scott Sewell-USA TODAY Sports
Al Golden turned down a job offer at Wisconsin and will return to Miami next season.
Miami football head coach Al Golden has been in popular demand according to the rumor mill this offseason, and it culminated in the University of Wisconsin offering a head coaching position to him.
Golden, however, passed up on the opportunity to coach the Badgers and is sticking with the Hurricanes.
The soon-to-be third year coach had plenty of reasons to stay with the Hurricanes, but here are 10 notable reasons Golden was right in turning down Wisconsin.
Begin Slideshow

»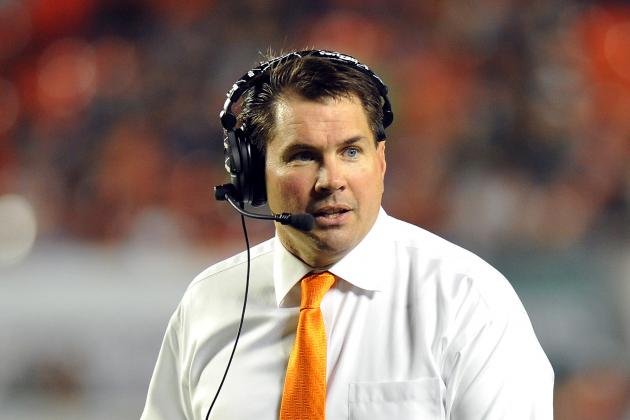 Steve Mitchell-USA TODAY Sports
Golden roaming the sideline.
Let's be serious, one thing that many people forget is that family has a huge impact on coaching decisions.
In late November, the South Florida Sun Sentinel's Michael Casagrande reported that Golden said his "wife would cry if I said we were moving out of town."
Now, I'm not a married man, but I suspect a crying wife cannot be a good thing.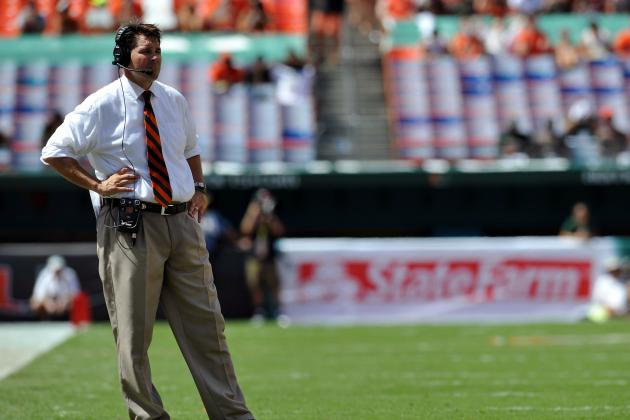 Steve Mitchell-USA TODAY Sports
Golden watches from the sideline vs. UNC.
I think it's pretty safe to say that Floridian weather is a bit more optimal than that of Madison, Wisconsin.
As simple as it sounds, Golden could have been helped along by this decision because of the cold, snowy weather at the University of Wisconsin.
South Beach boasts high temperatures as we well know, and it even attracted NBA-superstar LeBron James (commence irrelevant LeBron debate).
Even with the heat, you'll always find Golden in a white dress shirt with an orange tie on the Miami sideline.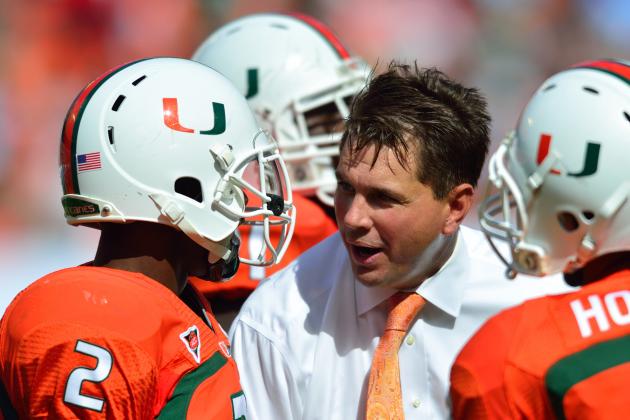 Steve Mitchell-USA TODAY Sports
Deon Bush and Tracy Howard with Golden.
Trust is the foundation of all good things, especially a coach-player relationship.
If Golden had left 'The U' for Wisconsin, what would that have told his current players and potential recruits? After preaching that he was committed to Miami, Golden stuck to his promise and stayed.
Any Miami Dolphins fan knows the misery of a coach leaving after "reaffirming" his commitment to the team, but Golden didn't put Hurricane faithful through heartbreak.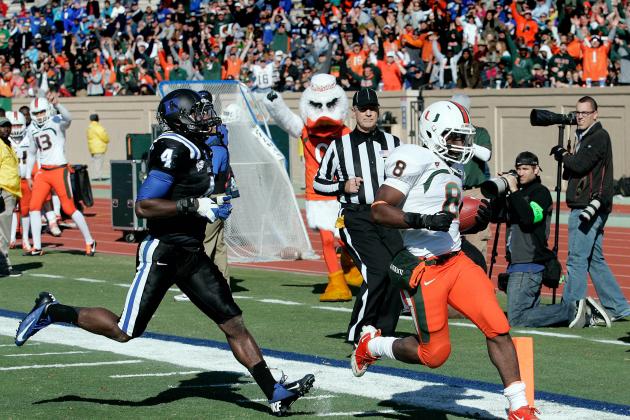 Mark Dolejs-USA TODAY Sports
Duke was responsible for 14 touchdowns in 2012.
James White and Melvin Gordon will be fantastic running backs for the Badgers, but this Duke Johnson guy is pretty good, too.
The true freshman sensation juked and sped his way to Second Team All-American recognition as well as ACC Offensive Rookie of the Year.
A Hurricane through-and-through, Duke committed to the Canes exactly 500 days before signing and never wavered in his commitment. It is players like Duke that can make this Miami team nationally relevant in the not-so-distant future.
He is reason enough for Golden to stay in Coral Gables.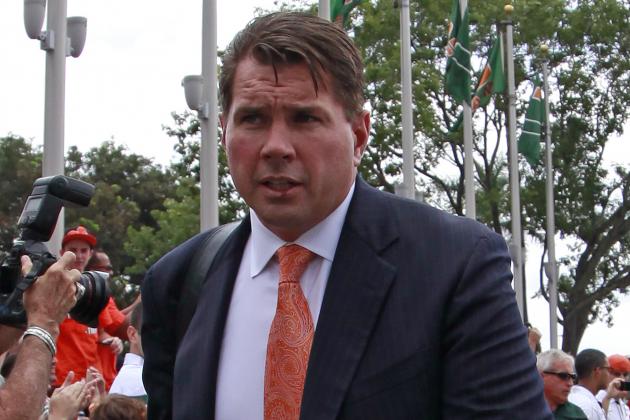 Joel Auerbach/Getty Images
Golden before UNC game.
Miami fans, if you haven't hopped on the Al Golden train by now, I'm not sure what it will take.
He was offered the job at Wisconsin, which is considered to be one of the more difficult places to recruit. If Wisconsin AD Barry Alvarez thought that much of Golden as a recruiter, imagine what he will do with the high school talent in Florida after the cloud of sanctions cannot be used against the university.
He already put together ESPN's eighth-best class in 2012, and is well on his way in putting together another top-25 class this offseason.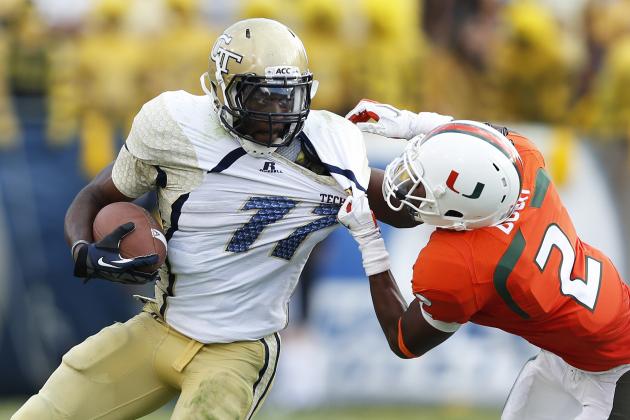 Joe Robbins/Getty Images
Deon Bush was an immediate impact freshman for Miami.
Golden signed a massive 32-member class in 2012, and many of those players contributed in a large way this past season.
Duke Johnson, Tracy Howard, Deon Bush, Tyriq McCord and Ladarius Gunter are just five of the many players that impacted the Hurricanes and will be key components of next year's team.
Just as Golden is a top recruiter, he is also a fantastic developer of players, as evidenced by him turning the Temple program around.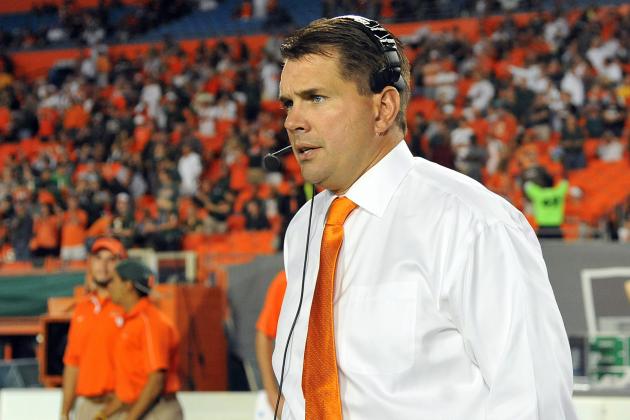 Steve Mitchell-USA TODAY Sports
Golden on the sideline vs. Virginia Tech.
With a plethora of returning seniors, the Badgers will be an experienced, deep team in 2013.
Not that Wisconsin is in bad shape by any means, but Miami is a young team full of promise. The 'Canes will return 20 of 22 starters, and oh yeah, won a Coastal Division title in 2012 before forgoing the postseason.
Golden is trading one year of almost-guaranteed success for many years of developing his own players into champions—which he has already started to do.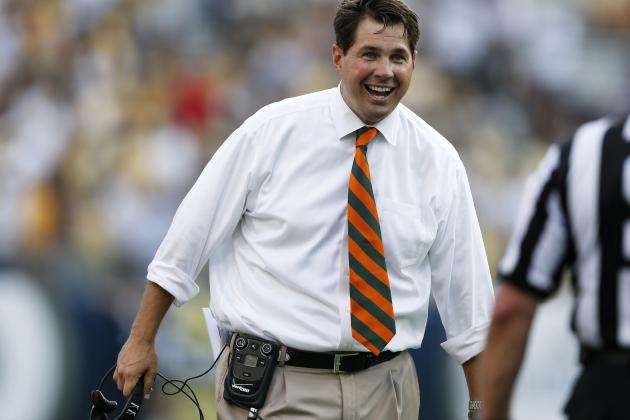 Joe Robbins/Getty Images
Golden could easily crack a smile after winning the Coastal.
Miami played through the unknown of impending sanctions and finished with the previously mentioned Coastal Division title.
At 7-5, the Hurricanes winning the division was a testament to the struggling ACC, but Golden and crew will take it.
Next year, Miami will be out to prove it was no fluke and maybe even do one better and win the ACC Championship Game.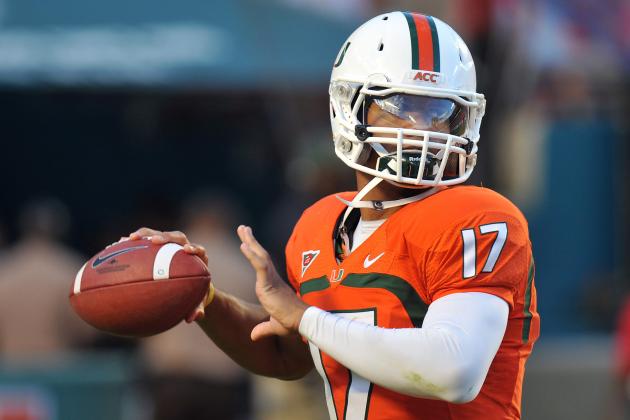 Steve Mitchell-USA TODAY Sports
Morris is working to enjoy a successful senior season.
The first true test of a college coach is what he does in his third year at a school. LSU's Les Miles (2007), Alabama's Nick Saban (2009) and Notre Dame's Brian Kelly (2012) all led their teams to the national title game in their third years at the respective schools.
Now I'm not saying Golden will, I'm just saying.
Golden's predecessor Randy Shannon disappointed in his third season, especially according to Miami standards.
In 2013, however, the core of the team will be primarily made up of Golden's recruits, so these are "his" players showcasing their talents.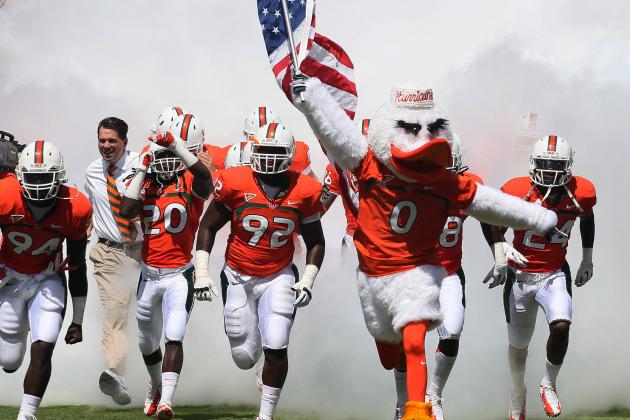 Robert Mayer-USA TODAY Sports
The Hurricanes could be really good very soon.
Golden has, again, led the Hurricanes through the cloud of impending NCAA sanctions, so there is no doubt that he can finish leading them out of the storm.
After the NCAA has finished penalizing Miami, there could be trouble brewing in Coral Gables for the rest of college football nation.
Few storms are more powerful than a strengthening hurricane, and that fear should last as long as Golden is at the helm in Miami.