5 Players Still Within Los Angeles Dodgers' Reach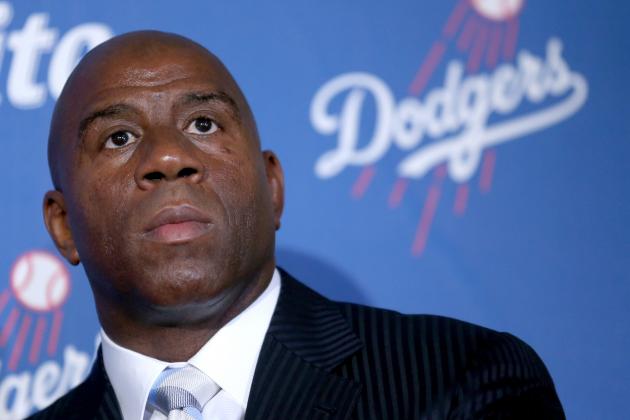 Stephen Dunn/Getty Images
Are Magic Johnson and the Dodgers done dealing?
The Los Angeles Dodgers have a new mantra—spend, spend, spend.
The theory is, if you throw enough money at the problem, it will go away.
With that said, the Dodgers have a lot of money on their payroll for next year. However, it's hard to believe the Dodgers are done.
Here's a look at five players who are still within the Dodgers' reach.
Begin Slideshow

»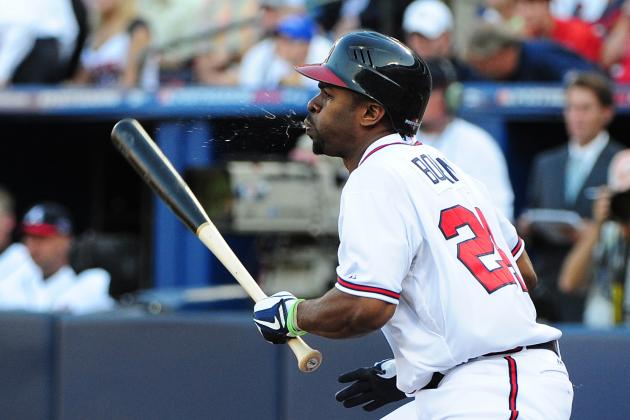 Scott Cunningham/Getty Images
The Dodgers are still in need of a leadoff hitter.
The Dodgers are still in need of a leadoff hitter, and Michael Bourn is still on the market.
However, Los Angeles has an outfield with Matt Kemp, Carl Crawford and Andre Ethier currently starting.
Last week, the Dodgers were reportedly shopping Ethier (via Mark Feinsand). If they can find a taker for Ethier, the Dodgers have more than enough money to sign a guy like Bourn.
As it stands right now, the leadoff duties would go to Hanley Ramirez or Mark Ellis, which neither is well-suited for.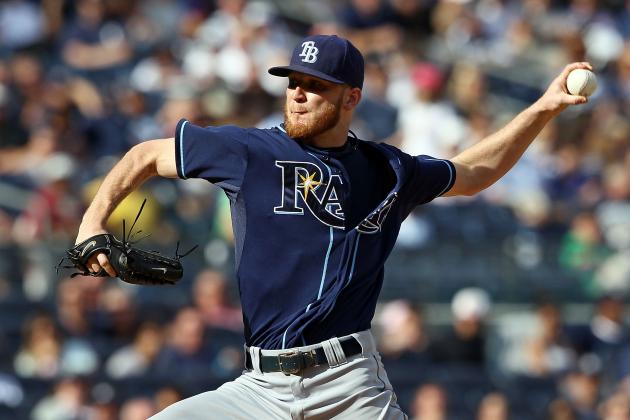 Alex Trautwig/Getty Images
J.P. Howell is a lefty reliever the Dodgers could seek.
The Dodgers are in search of a left-handed reliever, and J.P. Howell fits the bill.
Howell had a 3.04 ERA in 55 appearances last year.
Los Angeles has waited to fill that hole, and unfortunately players like Sean Burnett and Jeremy Affeldt are off the market.
Howell would be able to give the Dodgers quality innings and can still be had for a good price.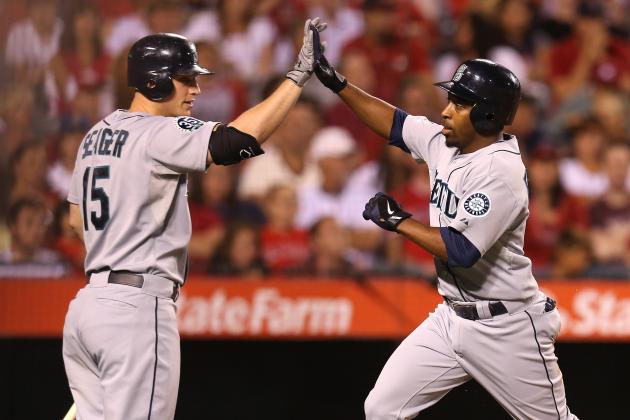 Stephen Dunn/Getty Images
Chone Figgins could fill the leadoff role for the Dodgers.
While Luis Cruz is a decent player, he in no way can fill the leadoff role for the Dodgers.
Enter Chone Figgins. While he has struggled over the last few years, the one thing Figgins can do is play defense and be a leadoff hitter.
While he has dealt with injuries the last two years, he still has the ability to get on base at a high rate and steal 40-plus bases.
With the Dodgers needing a leadoff hitter, Figgins could fill that role.
Who knows? Maybe all he needs is a change of scenery to experience that same success he had with the Angels.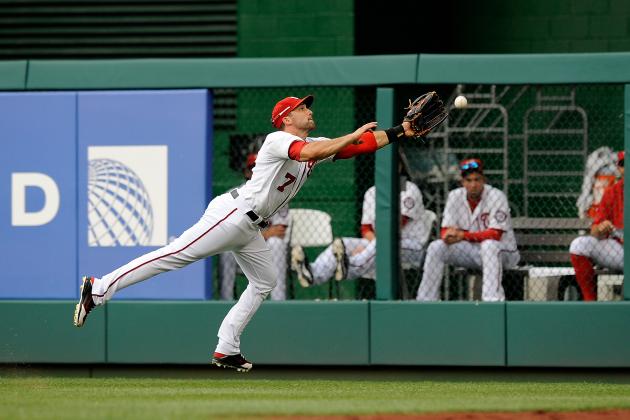 Patrick McDermott/Getty Images
Mark DeRosa can play multiple positions.
The Dodgers don't have any super-utility players on their roster, and Mark DeRosa could be that guy for them.
DeRosa has had success with seven teams over the course of his career and could do the same for the Dodgers.
With a young player in Cruz at third base, DeRosa can take some pressure off him by being able to spell him for a game or two each week.
Plus, when one of the outfielders needs a day off, DeRosa could be there to start in their place.
Having a guy that can play multiple positions is not a bad thing.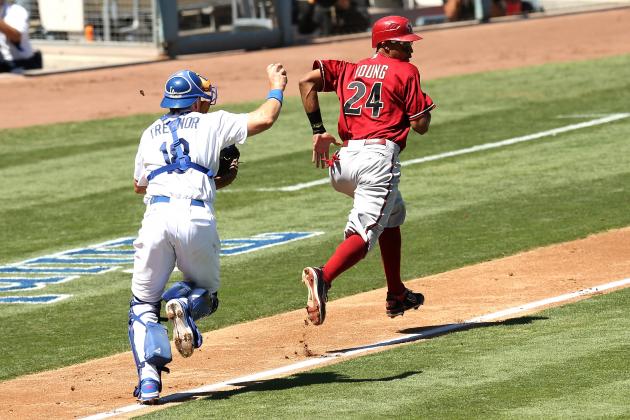 Stephen Dunn/Getty Images
The Dodgers should bring back Matt Treanor.
Having a good backup catcher is important in any organization, and Matt Treanor was that in 2012.
In Treanor, the Dodgers had someone they could depend on in case something happened to A.J. Ellis. Now that he's a free agent, the Dodgers can still bring him back.
Treanor wouldn't cost that much, and he has familiarity with the organization.
Of course, money is no issue for the Dodgers, so they could sign anyone at top dollar they want.