Oklahoma State Football: 5 Things the Cowboys Want for Christmas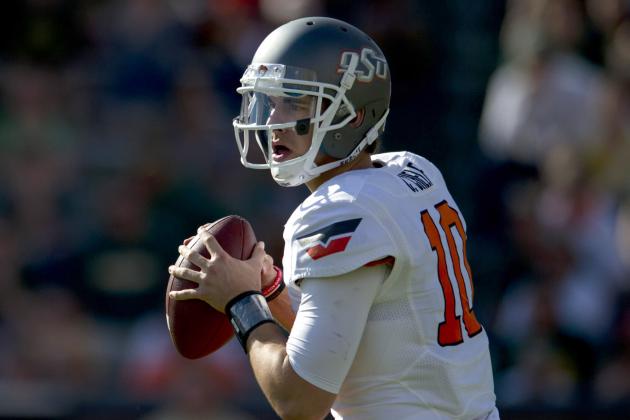 Cooper Neill/Getty Images

The Oklahoma State Cowboys are just like anyone else waiting for Santa Claus. They are hoping there will be multiple things waited for them under the tree on Christmas morning.
After a somewhat disappointing season that saw the Cowboys go 7-5, lose their offensive coordinator and start three different quarterbacks due to injury, Oklahoma State could use some help from anywhere it can get it.
The Cowboys appear to have been good, so hopefully Father Christmas will not leave them hanging. Here are just a few of the things they are hoping he will bring them.
Begin Slideshow

»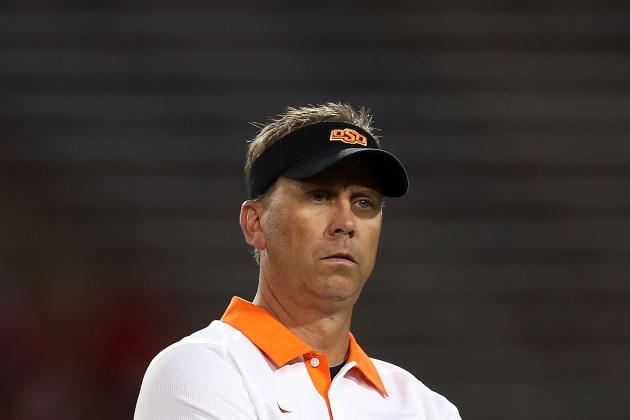 Christian Petersen/Getty Images
Todd Monken
Replacing the recently-departed Todd Monken will be no easy task, even for Santa.
Monken earned his new job as the head coach at Southern Mississippi after keeping the Cowboy offense potent despite the team's injury troubles at quarterback. While former Missouri offensive coordinator Dave Yost had been mentioned as a possible replacement, there has been little else said on that front since.
Who Gundy will hire at this point is a mystery. The fact that he has trouble keeping assistants is proof of just how good he is at picking out good ones. Monken was barely on the radar when he was tapped to replace Dana Holgorsen.
The new O-coordinator will likely be someone few expected. It likely will not happen in time for Christmas, but not all gifts come on time. Shortly after the bowl game will be good enough for the Cowboy faithful.
Ed Zurga/Getty Images

Despite the somewhat disappointing season, the Cowboys do have a couple of underclassmen who could head to the professional ranks early.
Both Justin Gilbert and Joseph Randle are considered among the best draft prospects at their positions for the 2013 NFL draft. However, each is also an integral part of this Oklahoma State team.
Randle rushed for 1,351 yards in 2012 and will be instrumental in the Cowboys improving in 2013. Gilbert is the team's best playmaker both on defense and in the kick return game.
The Cowboys need both in 2013 if they are going to challenge for a Big 12 title.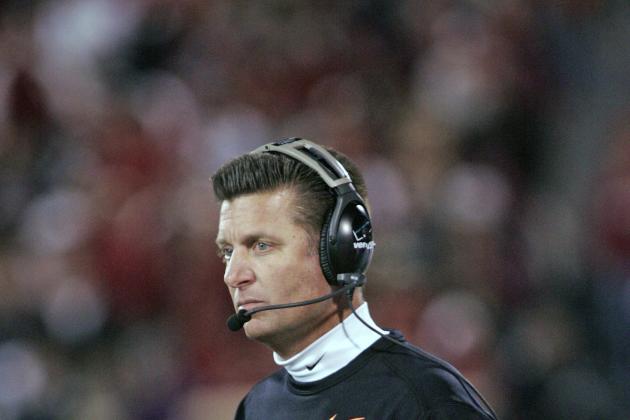 Brett Deering/Getty Images

When it comes to college football, there is just one thing that solves everything: winning.
The Cowboys may not be in the bowl they expected to be in, but they are in a bowl. Winning a minor bowl may not seem like a significant accomplishment, especially when you expected to be in a bigger one.
However, losing a minor bowl is the absolute worst thing this team could do. It needs to be focused and play a solid game against a Purdue team it is clearly better than.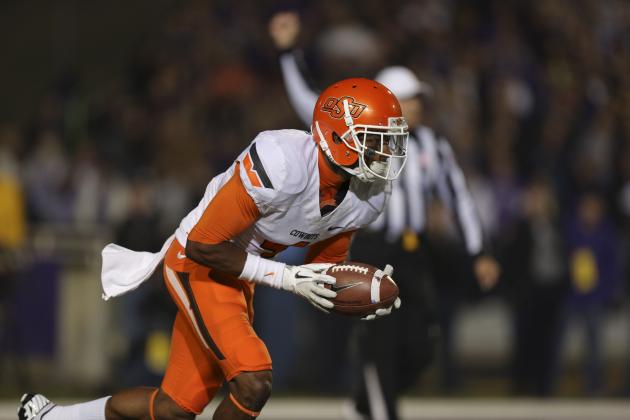 Ed Zurga/Getty Images

The Cowboys went to a disappointing bowl largely because they dropped their last two games of the season to Oklahoma and Baylor. The fact that their defense gave up over 600 yards of offense in each of those games obviously had something to do with it.
I am not saying that the Cowboys need a new defensive coordinator. Bill Young has been good for this program, and the defense is better than it used to be.
However, if Oklahoma State is ever going to get to where it aspires to be as a program, it has to start stopping its opponents with more regularity. I do not know what it will take to make that happen, but the Cowboys need it.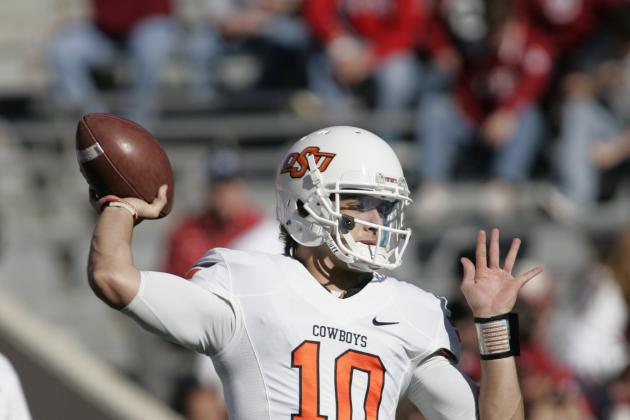 Brett Deering/Getty Images

While it was a blessing for Oklahoma State to have three capable quarterbacks given the injuries the team suffered at that position, it is not the greatest thing to have headed into an important offseason.
Clint Chelf, J.W. Walsh and Wes Lunt will all be back (in theory) next season. Each has a legitimate claim to the starting position, as each passed for over 1,000 yards and won at least one conference game.
Gundy and his staff handled the quarterback situation very well, but it will be interesting to see if they still can now that Todd Monken is no longer there. A little help from Santa for Christmas may be what it takes for them to accomplish that again in 2013.