The 10 Most Incredible Dunks of 2012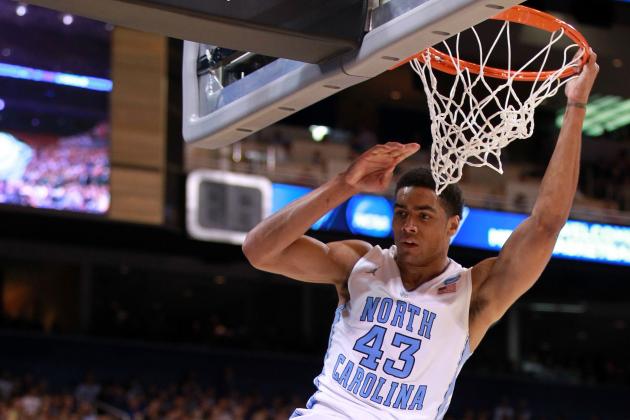 Andy Lyons/Getty Images

The year 2012 will be forever remembered for college basketball.
OK...maybe that's a bit of a stretch, but after such an exciting 12 months in the sport, it's hard not to reflect on the year that was and the year to come.
Of the very best plays from the very best sport in the world, these are the top dunks. Whenever you see a college kid throw down a highlight-reel dunk, you just have to get excited, and these plays all did that.
Let's count down the best slamma jammas from the last 12 months.
Begin Slideshow

»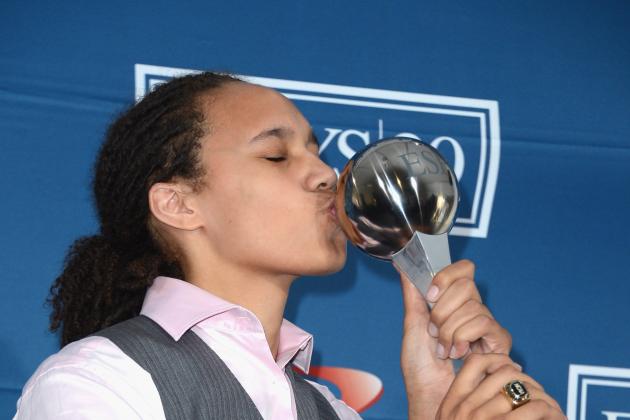 Frazer Harrison/Getty Images

" };

Who: Nick Johnson, Arizona

Opponent: East Tennessee State

When: December 22

Nick Johnson is a scoring fiend who can stroke it from behind the arc, but in this play, he shows off some serious hops.

Johnson elevates for a full 360 as he flushes it down with two hands in the most recent dunk on this list.
Who: Fab Melo, Syracuse
Opponent: Villanova
When: January 11
Fab Melo knew the game was over, and after getting out on the fast break, he threw down another 360 to end the game against Villanova.
Why is this more impressive than Johnson's dunk, which was in the middle of the first half and actually had an impact on who would win?
Melo is a seven-footer who doesn't have the best hops...but he still did this.
Who: James Michael McAdoo, North Carolina
Opponent: Vermont
When: March 16 (Round of 64)
James Michael McAdoo stepped in to replace John Henson in the first game of the NCAA tournament for North Carolina, and he provided a highlight-reel dunk in the process.
Early in the game, McAdoo showed off his superior talents by rising high above the rim to put back a missed shot.
Just watch how high the ball bounces after the dunk.
Who: Markel Brown, Oklahoma State
Opponent: No. 2 Missouri
When: January 25
Against the No. 2 team in the country, Markel Brown gets way up, grabs the ball with one hand and posterizes a helpless Matt Pressey.
Brown was given his second technical of the game after this dunk for celebrating, but you can't blame the kid for being excited after this one.
Who: D.J. Stephens, Memphis
Opponent: Xavier
When: February 4
D.J. Stephens had what was easily the put-back dunk of the year.
Running in transition after teammate Joe Jackson, who missed a layup, Stephens grabbed the ball below the rim and brought it back up for the dunk.
You have to watch what he has to do with his arm to make this play happen.
Who: Drew Gordon, New Mexico
Opponent: Louisville
When: March 17 (Round of 32)
Drew Gordon did it all for New Mexico against Louisville, racking up 21 points and 14 rebounds for the Lobos. However, no play was bigger than this dunk.
As Gordon goes down in transition, Phillip McDonald throws up a poor pass, but Gordon adjusts in midair to grab the ball and dunk backwards.
Who: Savalace Townsend, Arkansas Pine-Bluff
Opponent: Grambling
When: January 28
You probably didn't expect to see anyone from Arkansas Pine-Bluff on this list, but Savalace Townsend is no ordinary player.
Townsend jumps out of the gym off the drive, and his waist is as high as the poor Grambling defender's head.
This is the type of dunk that you actually want a poster of.
Who: William Pugh, Mississippi Valley State
Opponent: Western Kentucky
When: March 13 (First Four)
Who says the First Four is boring?
William Pugh throws down the dunk of the 2012 NCAA tournament in this video, getting up and just destroying the rim.
Mississippi Valley State ended up losing the game, but Pugh had arguably the highlight of the tournament.
*Note: Unfortunately, I could not find a highlight of just this dunk to be embedded. Just watch the first dunk in this mixtape.
Who: Darrion Pellum, Hampton
Opponent: Maryland Eastern Shore
When: February 15
The kid from Hampton just wanted to show off here.
Darrion Pellum grabs the steal on defense and gets to make a fool of the Maryland Eastern Shore defender in transition.
Usually, we only see self alley-oops in dunk contests, but Pellum pulled one off in the middle of the game, firing up the crowd with this one.
Who: Angelo Sharpless, Elizabeth City State
Opponent: Ben Wallace Pro-Am league
When: July 19
Our No. 1 dunk from the year in college basketball doesn't come during the season. It doesn't even come from a D-I player.
Angelo Sharpless came up with a dunk that no one would have ever thought of trying in a game, and he managed to throw it down over the summer.
I have no more words. Just watch the video.